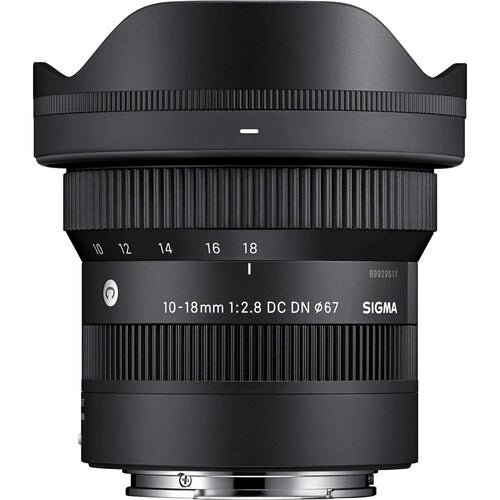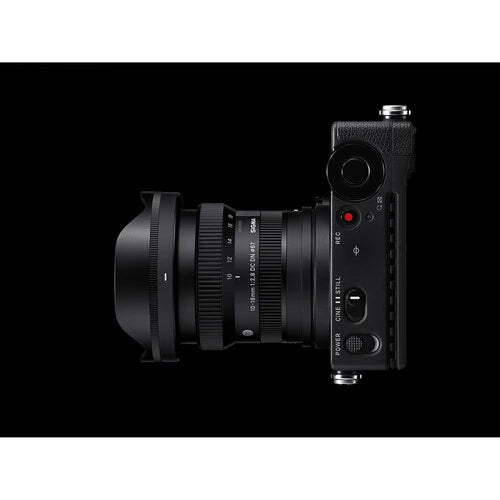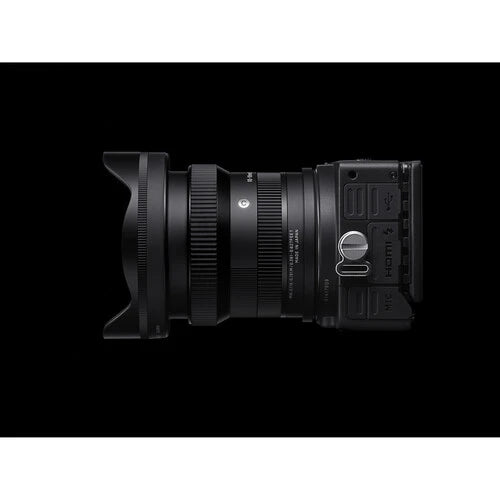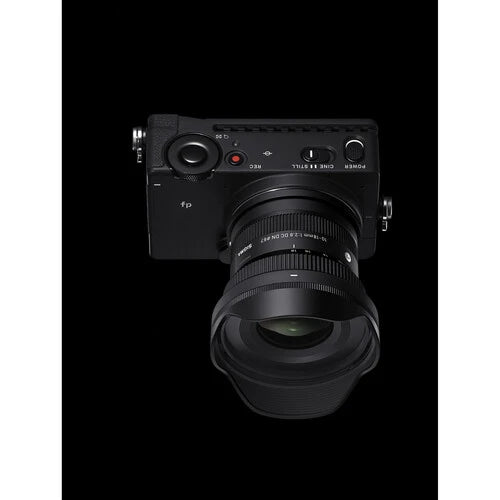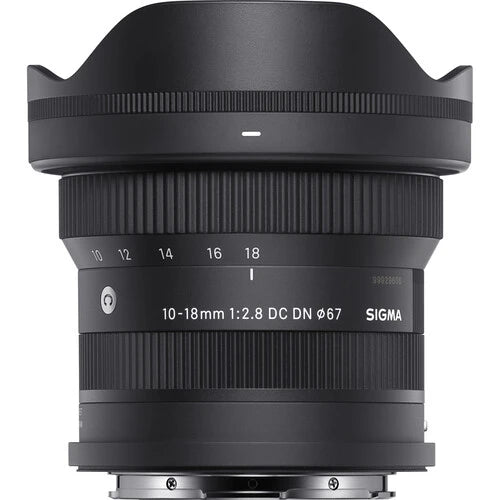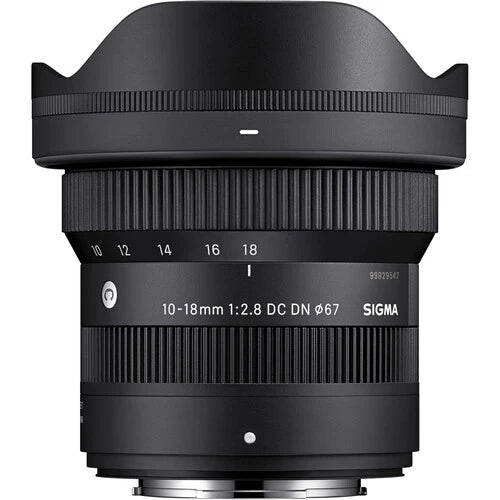 Key Features
Compact Champion
Versatility at its Best
Low Light Master
Precision Focus
Travel-friendly Design
SIGMA 10-18mm F2.8 DC DN
Compact Champion
Versatility at its Best
Low Light Master
Precision Focus
Travel-friendly Design
FREE Shipping for orders $100 above
Add $25 for 2-day expedited shipping
Ask about our Refer a Friend Program!

Got A Question? - Ask Our Team
SIGMA 10-18mm F2.8 DC DN: Ultra Wide-Angle Brilliance in a Compact Design
Overview:
The SIGMA 10-18mm F2.8 DC DN stands out as the smallest and lightest F2.8 zoom lens designed for APS-C mirrorless cameras. This ultra wide-angle lens boasts a consistent F2.8 aperture, ensuring impressive low-light capabilities and the ability to achieve beautiful bokeh. Its stepping motor autofocus system ensures quick, precise, and silent focusing, making it ideal for both photography and videography. With its versatile focal length range, it's perfect for capturing everything from expansive landscapes to dynamic street scenes. Additionally, its compact size and featherweight design, at just 260g, make it a top pick for on-the-go photographers, vloggers, and travelers. Whether you're shooting with an L-mount, Sony E-mount, or Fujifilm X-mount camera, this lens promises sharp, high-quality images.
More Details:
Compact Champion: Smallest and lightest F2.8 zoom lens for APS-C cameras.
Versatility at its Best: Offers a focal length range perfect for diverse photographic and videographic needs.
Low Light Master: Bright F2.8 constant aperture ensures top-notch performance in dim settings.
Precision Focus: Equipped with a fast, accurate, and whisper-quiet stepping motor autofocus system.
Travel-friendly Design: Its lightweight and compact build is ideal for on-the-move photographers and vloggers.
Focal Length: 10-18mm (15-27mm equivalent on full frame)
Maximum Aperture: F2.8
Minimum Aperture: F16
Lens Construction: 9 elements in 6 groups
Angle of View: 109.3°-75.3°
Minimum Focusing Distance: 11.6cm (4.6in)
Filter Size: 62mm
Dimensions: 62.0mm x 72.2mm (2.44in x 2.84in)
Weight: 260g (9.2oz)
Mounts: L-mount, Sony E-mount, Fujifilm X-mount
Sigma 10-18mm f/2.8 DC DN Contemporary Lens (Sony E)
Sigma Lens Hood for 10-18mm f/2.8 DC DN Contemporary Lens
Front Lens Cap
Rear Lens Cap
Limited 4-Year Manufacturer Warranty
Frequently Asked Questions about the SIGMA 10-18mm F2.8 DC DN
What camera mounts are compatible with this lens?
The SIGMA 10-18mm F2.8 DC DN is available for L-mount, Sony E-mount, and Fujifilm X-mount cameras.
Is this lens suitable for low-light photography?
Yes, with its bright F2.8 constant aperture, the lens performs exceptionally well in low-light conditions.
How does the stepping motor autofocus system benefit videographers?
The stepping motor provides fast, accurate, and quiet autofocus, making it ideal for video recording without capturing motor noise.
What's the weight of the lens?
The lens weighs 260g (9.2oz), making it lightweight and travel-friendly.
Can I use standard filters with this lens?
Yes, the lens has a filter size of 62mm, allowing you to use standard filters of this size.
Whats in the Box?
Sigma 10-18mm f/2.8 DC DN Contemporary Lens (Sony E)
Sigma Lens Hood for 10-18mm f/2.8 DC DN Contemporary Lens
Front Lens Cap
Rear Lens Cap
Limited 4-Year Manufacturer Warranty