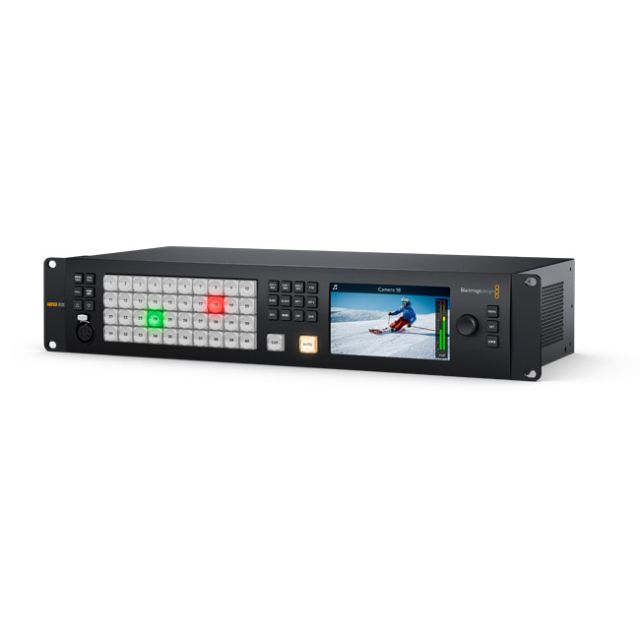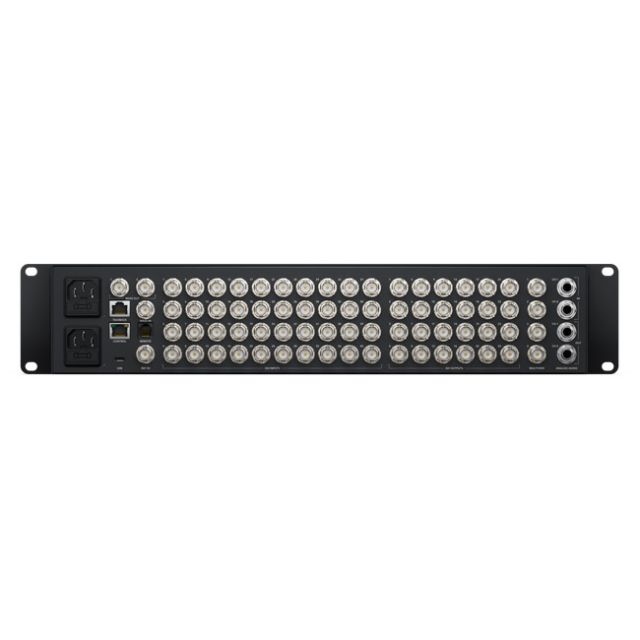 Blackmagic Design ATEM 4 M E Constellation 4K
FREE Shipping for orders $100 above
Add $25 for 2-day expedited shipping
Ask about our Refer a Friend Program!

Got A Question? - Ask Our Team
Unleash Unparalleled Production Power with the Blackmagic Design ATEM 4 M/E Constellation 4K
Take your video production to new heights with the Blackmagic Design ATEM 4 M/E Constellation 4K. This remarkable solution empowers you with unmatched performance, cutting-edge technology, and exceptional versatility, ensuring that your creative vision comes to life with unparalleled precision.
Elevate Your Productions with Stunning 4K Visuals
Immerse your audience in a world of breathtaking visuals with the ATEM 4 M/E Constellation's stunning 4K resolution. Every detail is rendered with remarkable clarity and vibrant colors, captivating viewers and bringing your content to life like never before. Whether you're producing live events, broadcast shows, or cinematic masterpieces, the ATEM 4 M/E Constellation delivers exceptional image quality that leaves a lasting impression.
Seamlessly Connect and Control Your Workflow
With a comprehensive range of connectivity options, the ATEM 4 M/E Constellation ensures seamless integration with your existing setup. Multiple HDMI and SDI inputs, Ethernet, USB, and RS-422 control allow you to effortlessly connect your cameras, devices, and control systems. Experience the convenience of centralized control as you effortlessly switch between sources, apply professional transitions, and create dynamic multi-camera productions with precision and ease.
Unleash Your Creativity with Advanced Switching Capabilities
The ATEM 4 M/E Constellation provides you with advanced switching capabilities that take your productions to the next level. Seamlessly switch between different sources, manage multiple video layers, and apply captivating effects in real-time. Elevate your storytelling with smooth transitions, picture-in-picture displays, and customizable multi-view layouts. Let your creativity flow as you captivate your audience with engaging visuals and seamless production quality.
Unrivaled Flexibility and Scalability
The ATEM 4 M/E Constellation offers unrivaled flexibility and scalability to adapt to your evolving production needs. Its modular design allows you to customize and expand your setup according to your specific requirements. Add additional control panels, switchers, or video hubs to create a production environment that aligns perfectly with your vision. Stay ahead of the curve with future-proof technology, ensuring compatibility with emerging formats and standards.
Unlock the Potential of Your Productions
The Blackmagic Design ATEM 4 M/E Constellation 4K is your key to unlocking the full potential of your video productions. With its stunning 4K visuals, seamless connectivity, advanced switching capabilities, and unmatched flexibility, this powerhouse solution empowers you to create captivating content that stands out from the crowd. Elevate your productions, engage your audience, and make a lasting impact with the ATEM 4 M/E Constellation 4K.