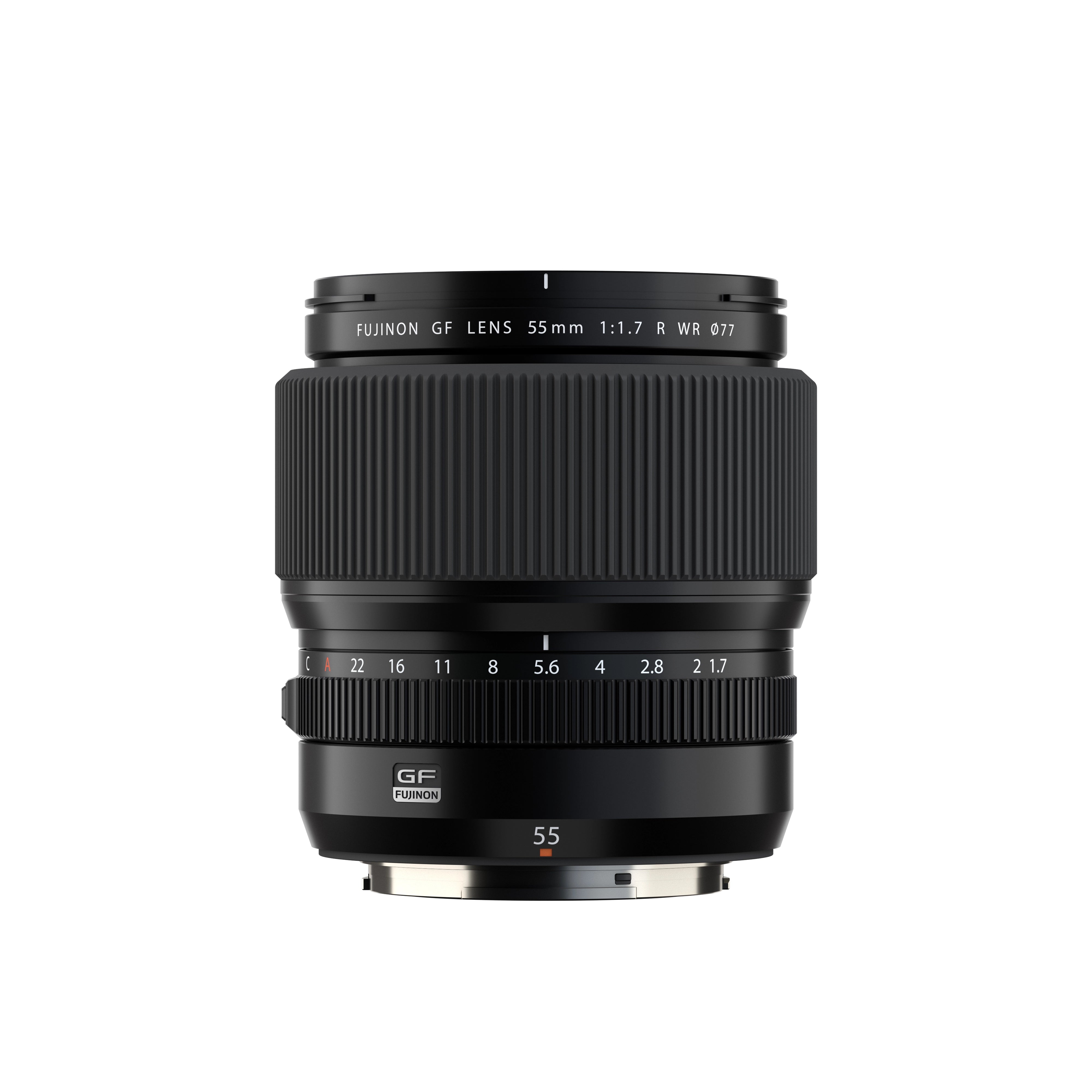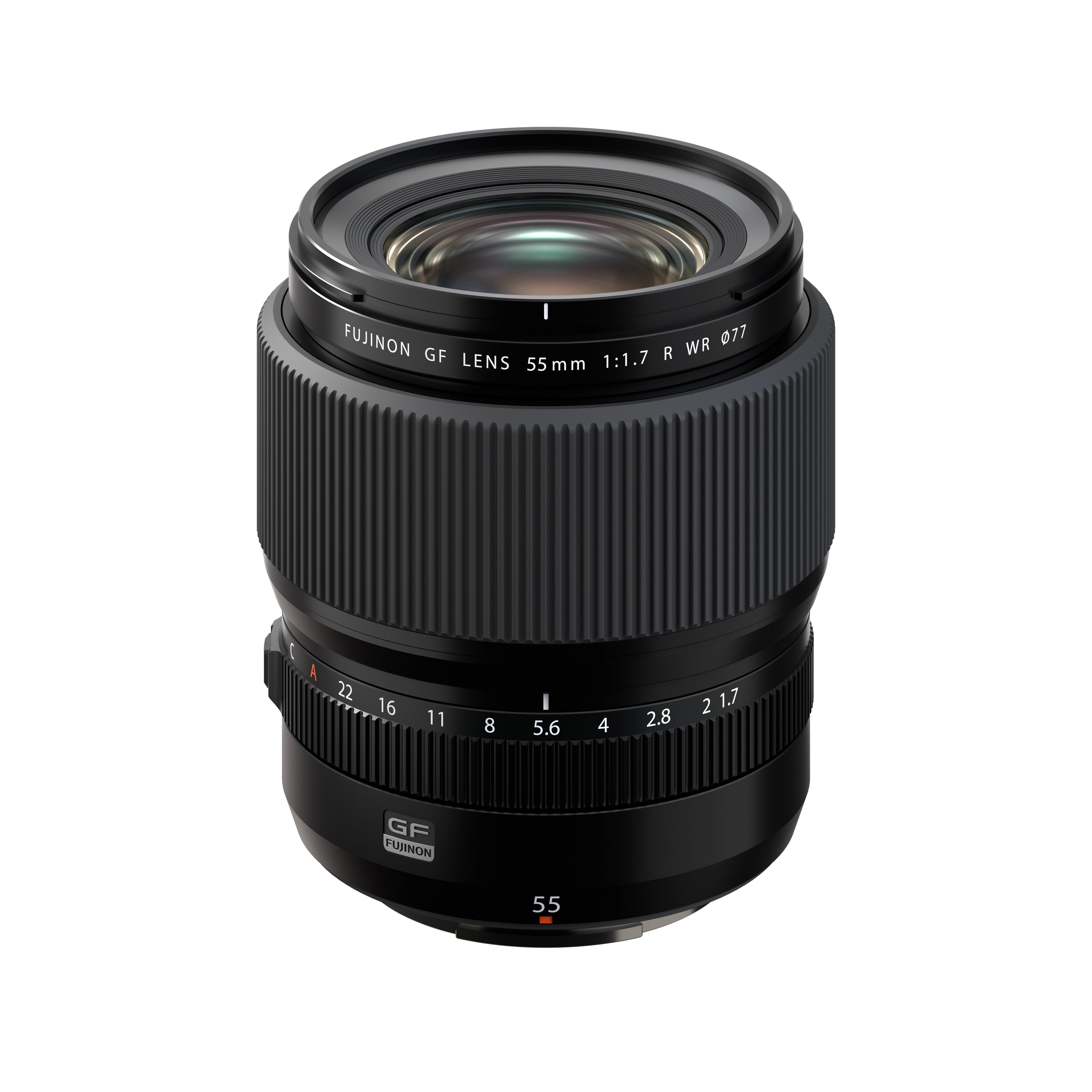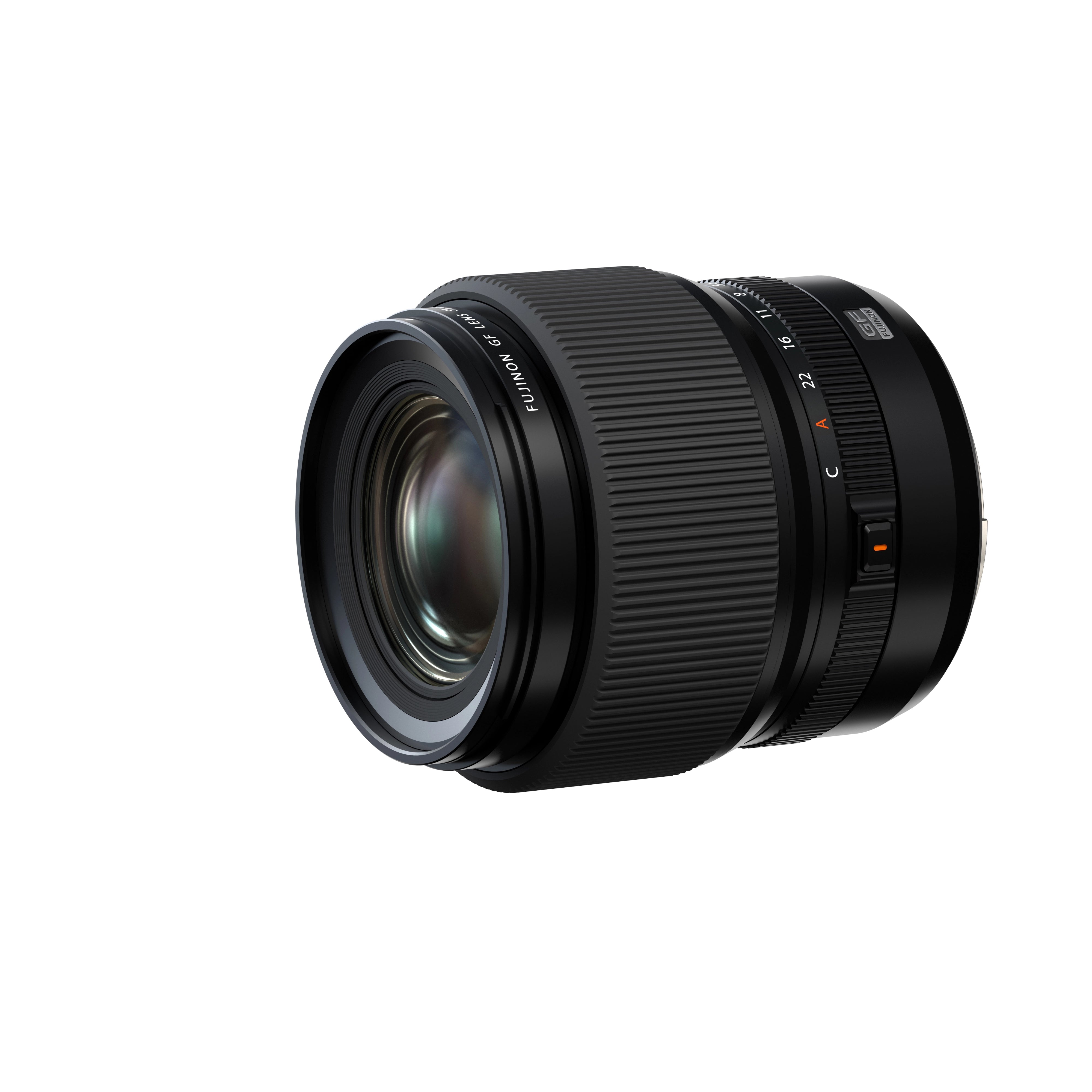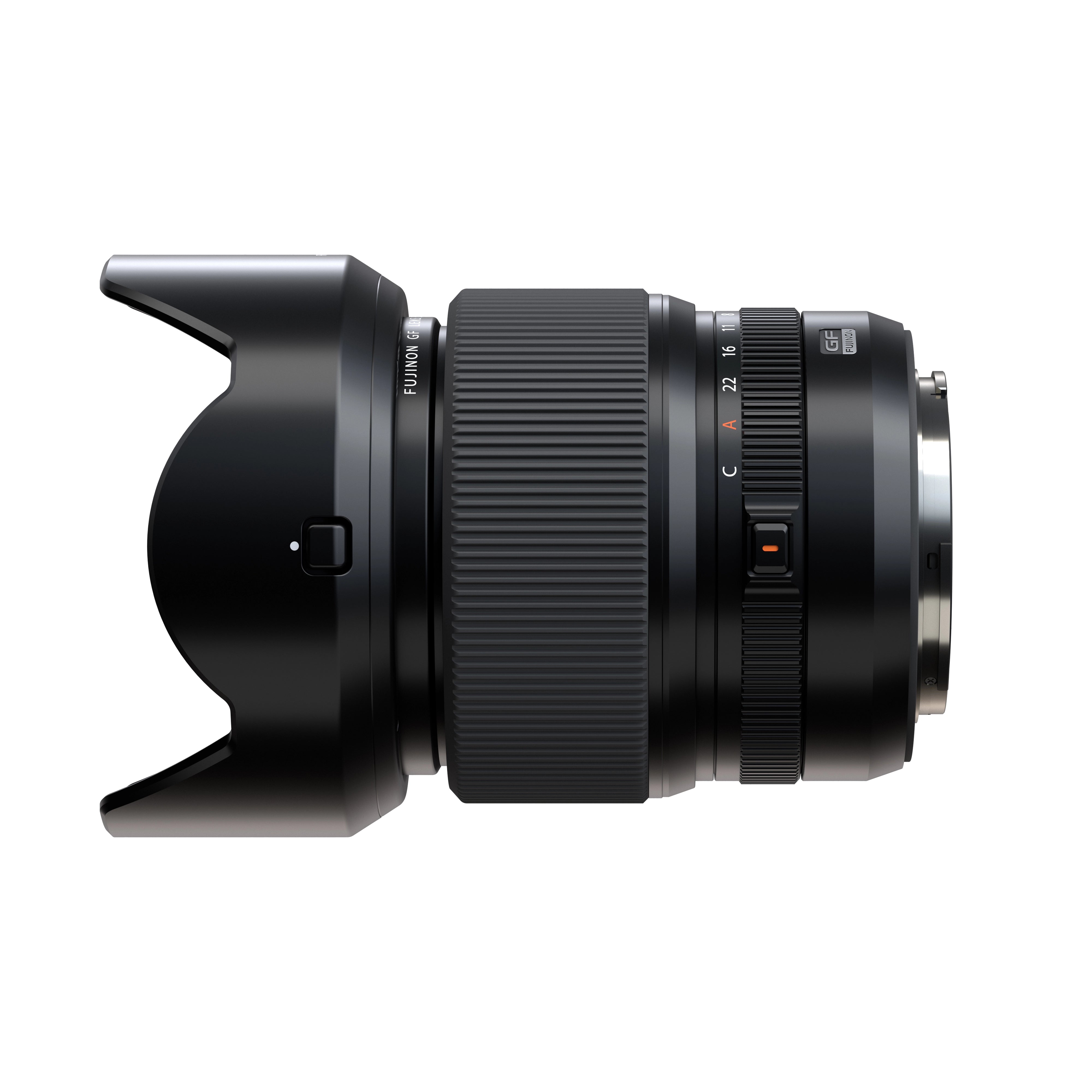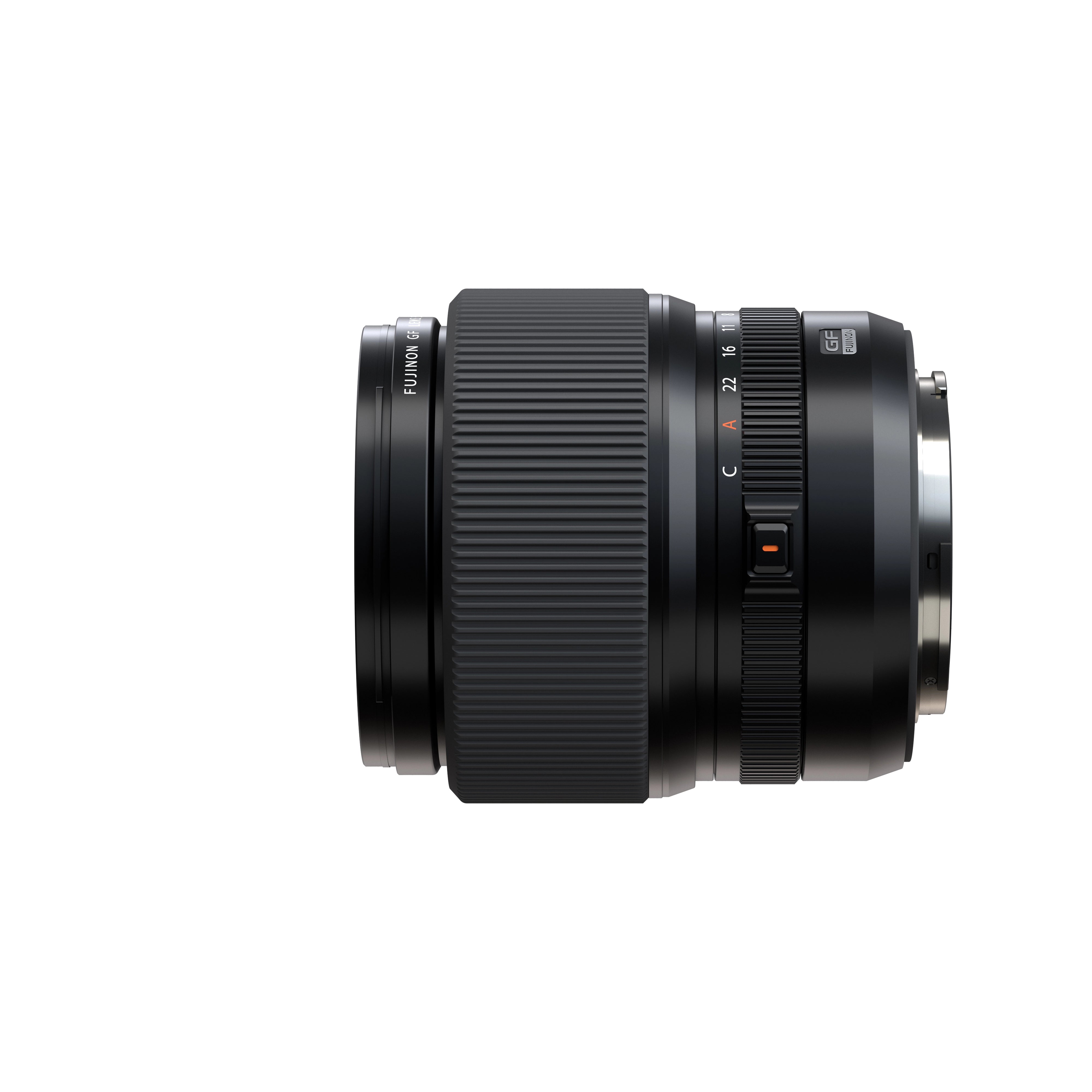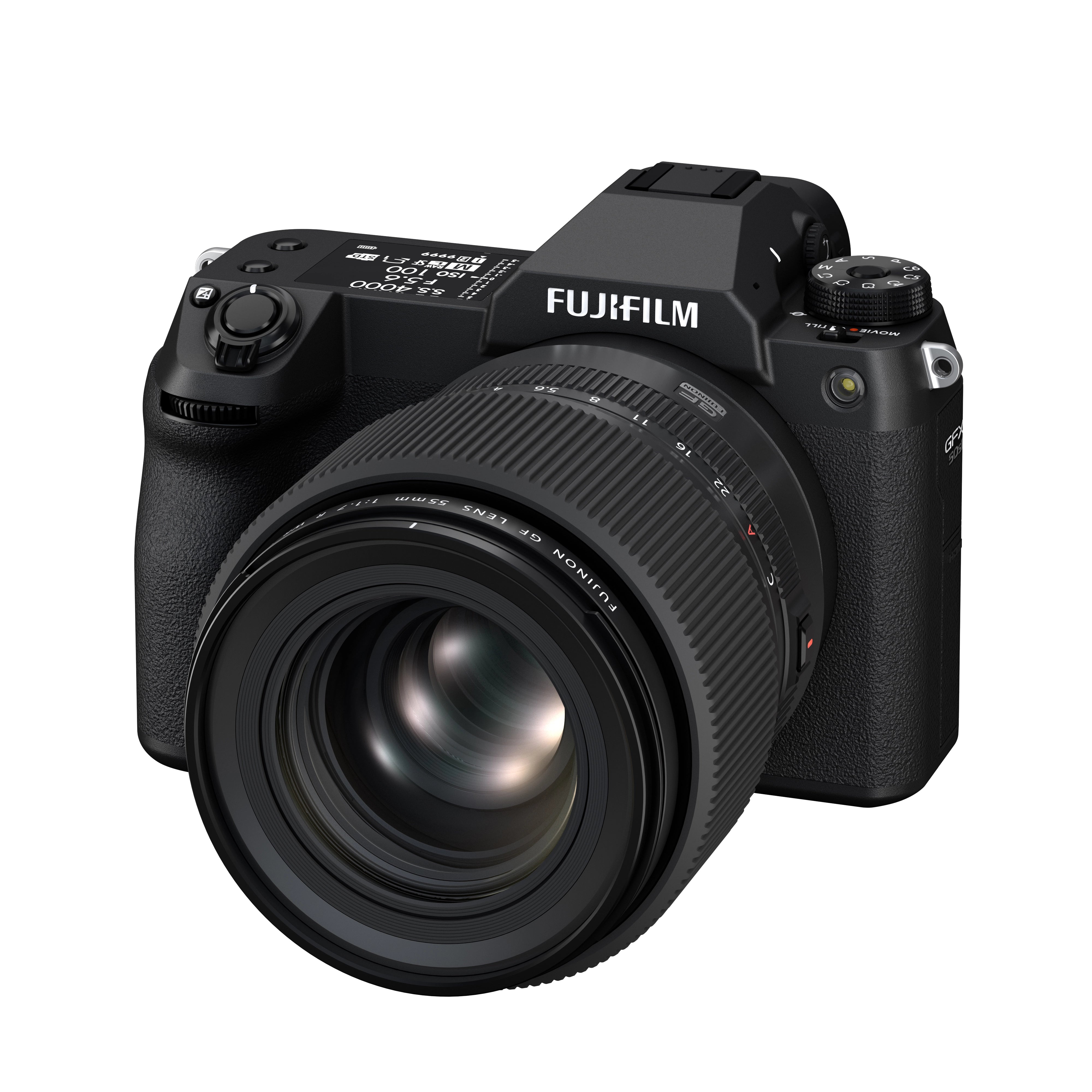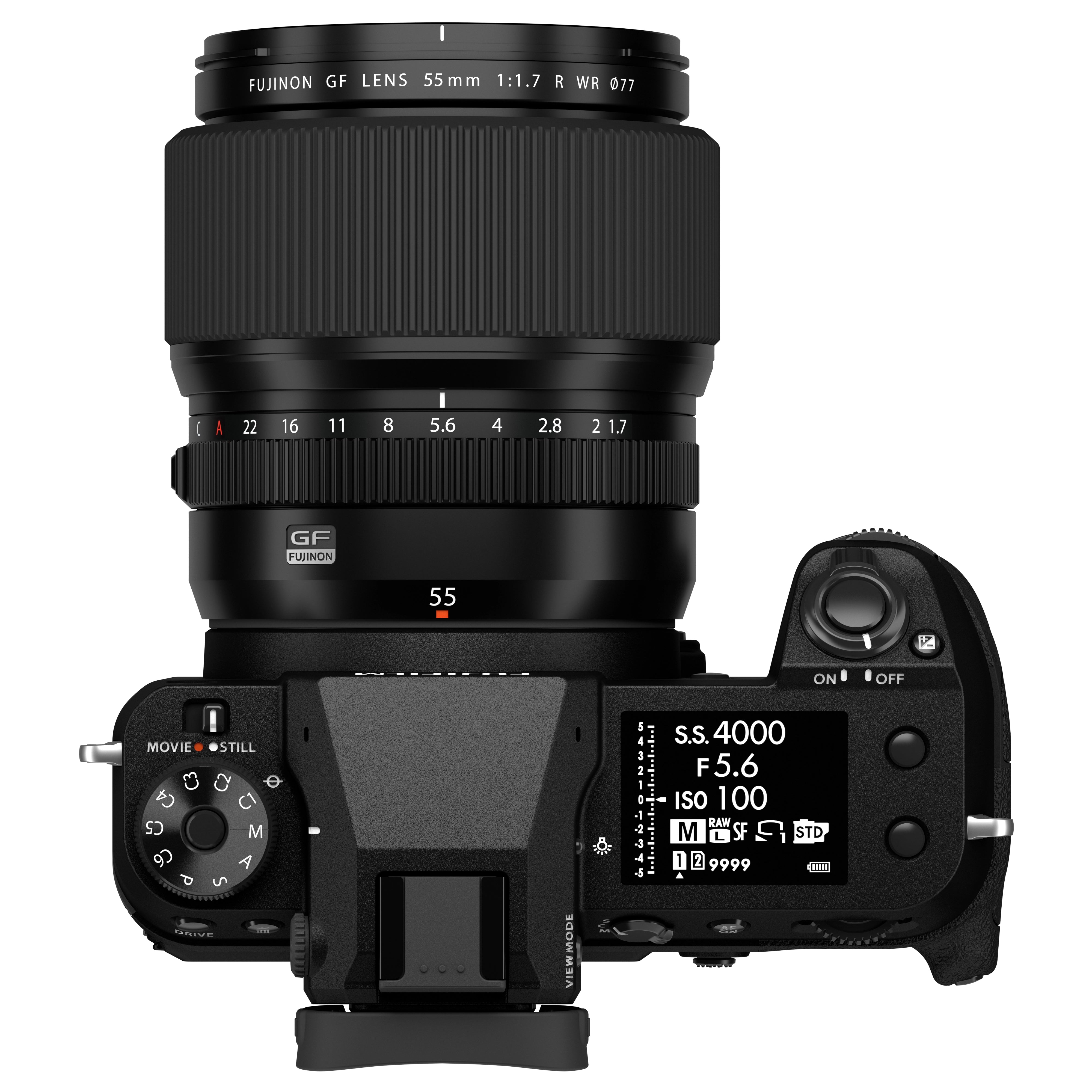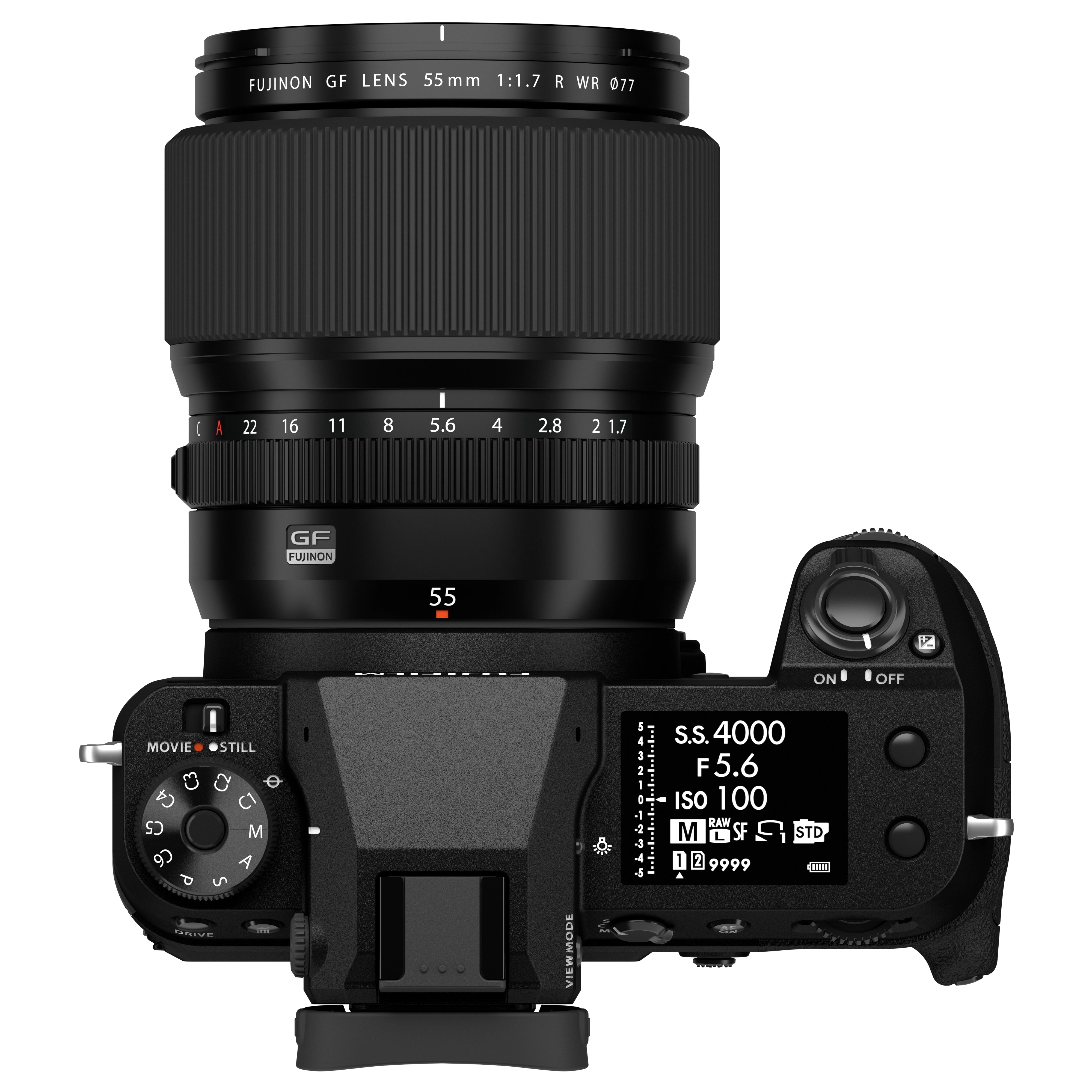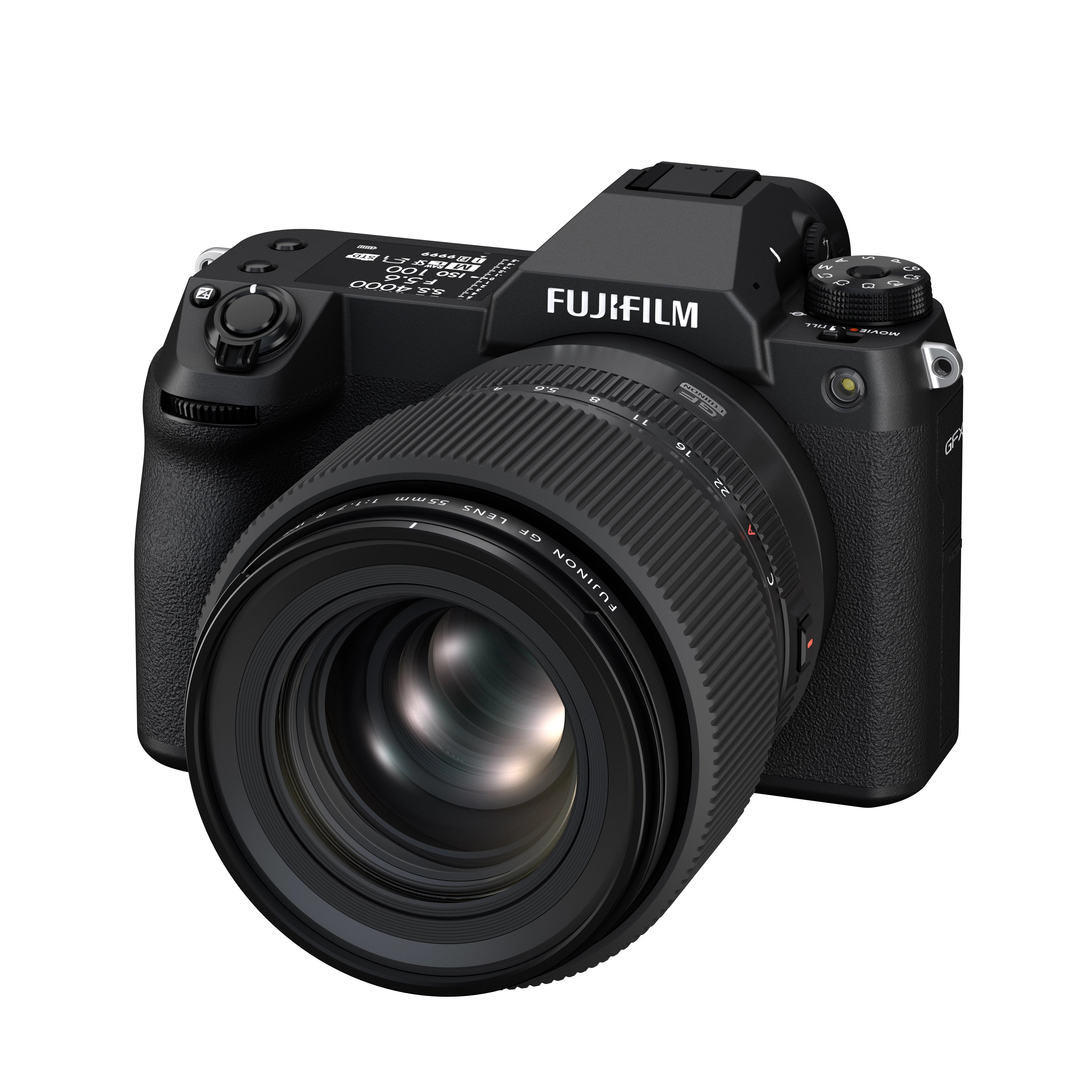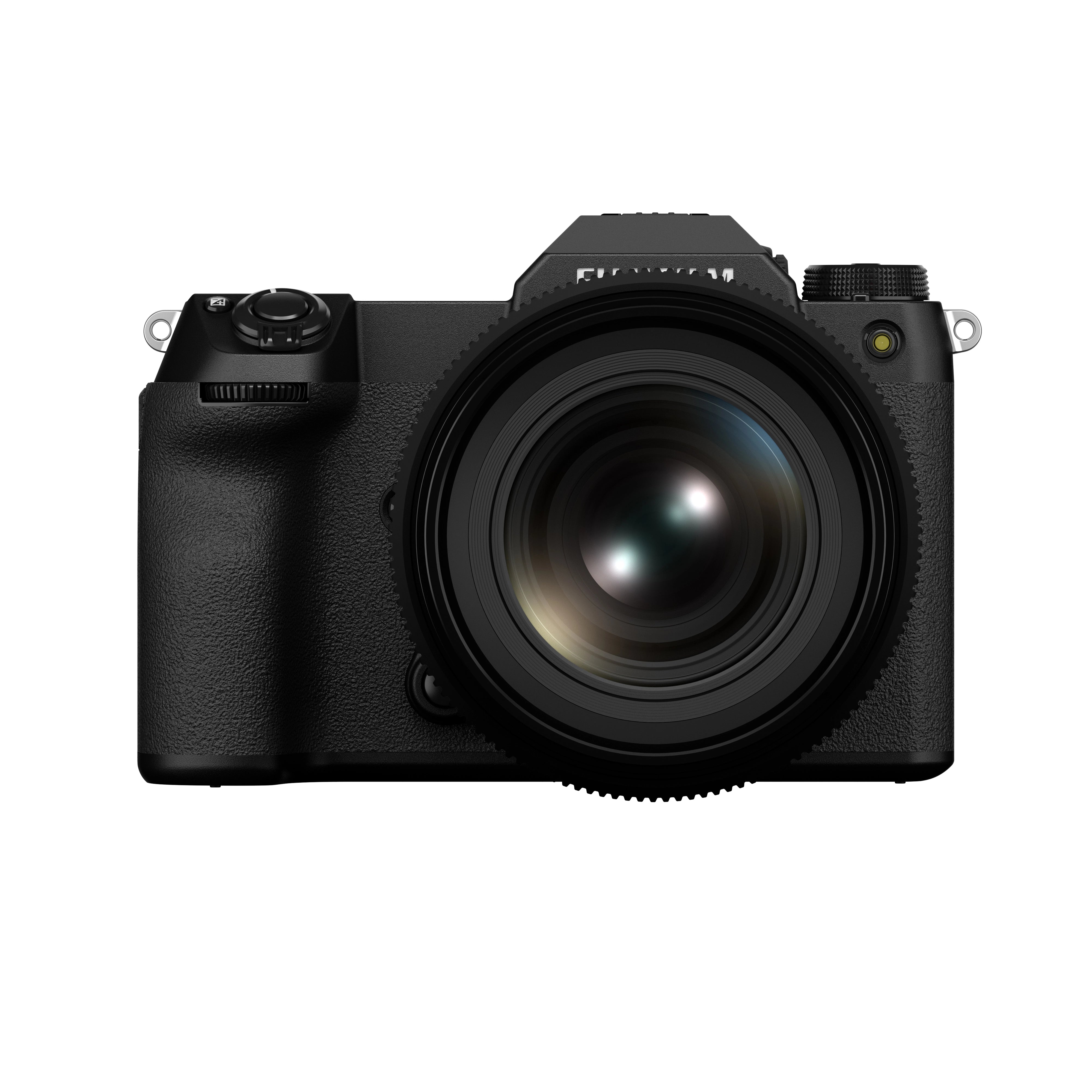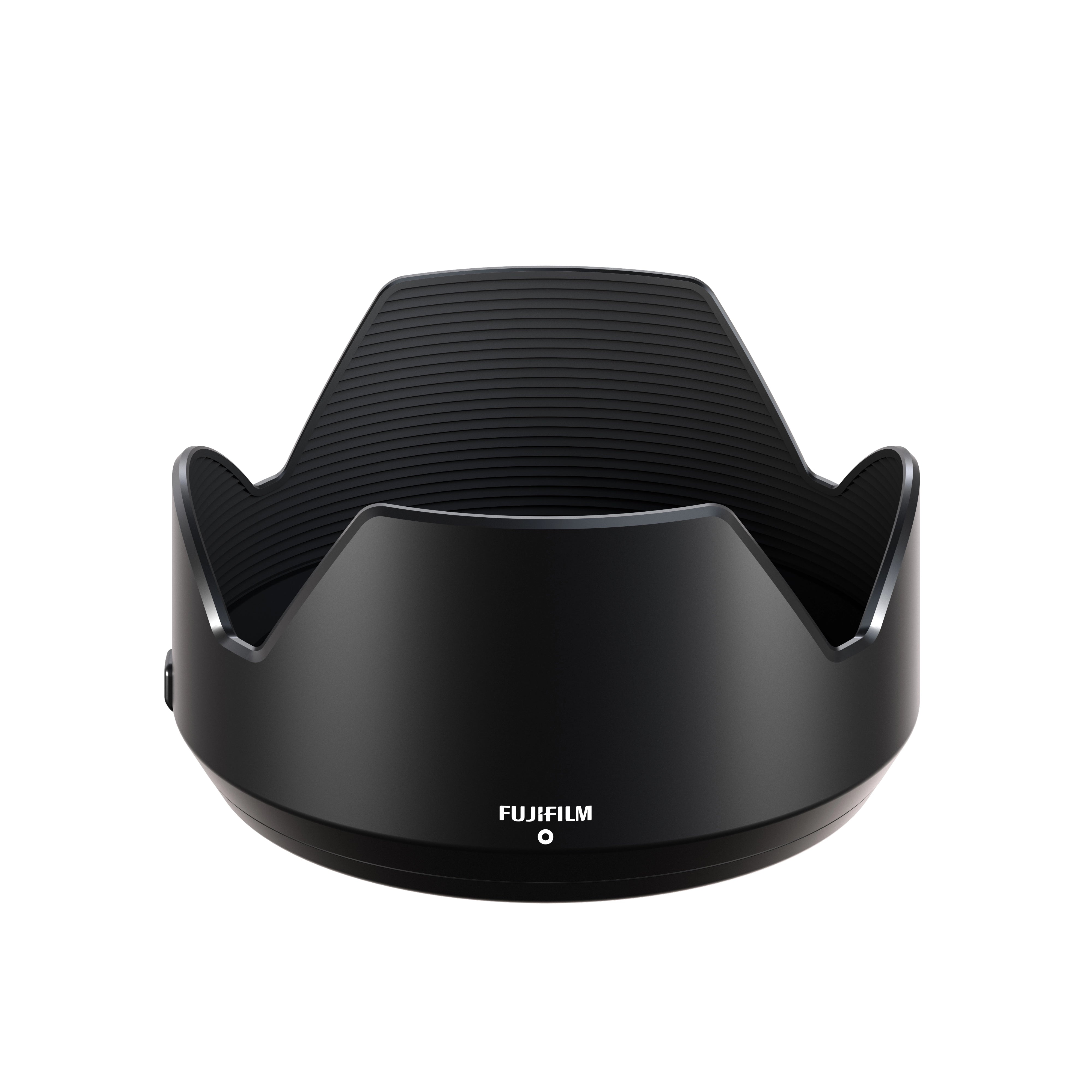 Key Features
44mm (Full-Frame Equivalent)
Medium Format | f/1.7 to f/22
DC Motor with GMR Sensor AF System
Extremely Fast Portrait Prime
2 x Aspherical, 2 x ED Elements
Rounded 11-Blade Diaphragm
Weather-Sealed Design & Fluorine Coating
FUJINON GF55mmF1.7 R WR Lens
44mm (Full-Frame Equivalent)
Medium Format | f/1.7 to f/22
DC Motor with GMR Sensor AF System
Extremely Fast Portrait Prime
2 x Aspherical, 2 x ED Elements
Rounded 11-Blade Diaphragm
Weather-Sealed Design & Fluorine Coating
FREE Shipping for orders $100 above
Add $25 for 2-day expedited shipping
Ask about our Refer a Friend Program!

Got A Question? - Ask Our Team
Unlocking Medium Format Brilliance: FUJINON GF55mmF1.7 R WR Lens
The FUJINON GF55mmF1.7 R WR, a standout medium format prime Fujinon lens, redefines photography with its remarkable features. With a blazing f/1.7 aperture, this Fujinon lens empowers you to craft striking shallow depth of field effects and excel in challenging low-light scenarios, while its impeccable image quality ensures crisp resolution, high contrast, and vivid colors. Designed to conquer any environment, its weather-resistant build safeguards against dust, moisture, and cold, providing unparalleled versatility and reliability. Surprisingly lightweight and compact for a medium format Fujinon lens, it delivers portability without compromising on performance. Featuring a linear autofocus motor, a rounded 11-blade aperture for silky-smooth bokeh, and optical image stabilization for enhanced low-light stability, this Fujinon lens guarantees precise and creative photography in all conditions. In summary, the FUJINON GF55mmF1.7 R WR is the epitome of medium format excellence, making it the ideal choice for a diverse range of photography genres, and an essential companion for both professional and enthusiast photographers seeking the exceptional quality of a Fujinon lens.
More Details:
Exceptional Low-Light Capability:

Its fast f/1.7 aperture enables stunning shallow depth of field and exceptional low-light performance.

Impeccable Imaging:

Renowned for its sharp resolution, high contrast, and precise color reproduction, delivering outstanding image quality.

All-Weather Reliability:

Built with a weather-resistant design, it's sealed against dust, moisture, and cold, ensuring top-notch performance in diverse weather conditions.

Unmatched Portability:

Surprisingly compact and lightweight for a medium format lens, making it effortless to carry and use on the go.

Swift and Precise Autofocus: With a linear autofocus motor, you can count on rapid and accurate focusing.
Artistic Bokeh: Its rounded 11-blade aperture creates beautifully smooth and natural-looking background blur.
Steady Shots in Any Light: Equipped with optical image stabilization, it minimizes camera shake and blurriness, especially in challenging low-light situations.


Focal length: 55mm (equivalent to 44mm in 35mm format)
Maximum aperture: f/1.7
Minimum aperture: f/22
Lens construction: 11 elements in 8 groups
Angle of view: 28.3°
Minimum focus distance: 0.5m
Filter size: 72mm
Dimensions: 87.1mm x 75.8mm
Weight: 655g