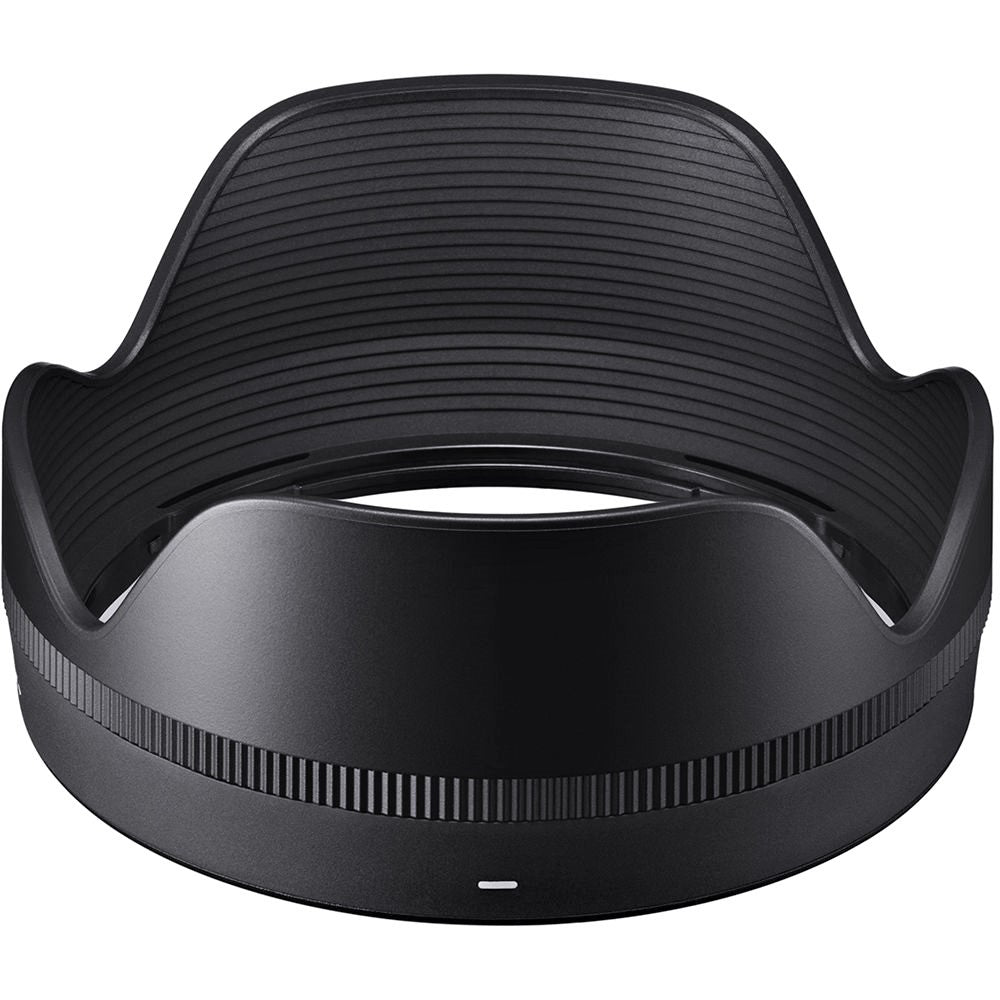 Key Features
Tailor-Made Design for Sigma 16mm f/1.4 DC DN Contemporary lens
Petal-Type Structure for effective light shielding
Enhanced Image Clarity by reducing flare and ghosting
Protective Barrier against scratches and impacts
Durable Material for long-lasting use
Sigma Lens Hood for 16mm F1.4 DC DN Contemporary Lens
Pickup available at 9420 E DoubleTree Ranch Rd #107
Usually ready in 2-4 days
Sigma Lens Hood for 16mm F1.4 DC DN Contemporary Lens
9420 E DoubleTree Ranch Rd #107
Pickup available, usually ready in 2-4 days
9420 E DoubleTree Ranch Rd #107
Scottsdale AZ 85258
United States
480.386.6981
Tailor-Made Design for Sigma 16mm f/1.4 DC DN Contemporary lens
Petal-Type Structure for effective light shielding
Enhanced Image Clarity by reducing flare and ghosting
Protective Barrier against scratches and impacts
Durable Material for long-lasting use
FREE Shipping for orders $100 above
Add $25 for 2-day expedited shipping
Ask about our Refer a Friend Program!

Got A Question? - Ask Our Team
Sigma Lens Hood LH716-01: Precision Protection for Your Sigma 16mm Lens
Overview:
The Sigma Lens Hood LH716-01 stands out as a meticulously crafted accessory for photographers who use the Sigma 16mm f/1.4 DC DN Contemporary lens. This petal-type hood is engineered from premium plastic, ensuring it is both lightweight and sturdy. Its primary function is to shield the lens from unwanted stray light, significantly reducing the risk of lens flare and ghosting that can detract from image quality. Additionally, the hood serves as a first line of defense for the lens's front element, offering protection against scratches and accidental impacts. With its precise design tailored to fit the Sigma 16mm lens, the LH716-01 is an essential tool for photographers looking to enhance their image quality while safeguarding their investment.
More Details:
Tailor-Made Design: Crafted exclusively for the Sigma 16mm f/1.4 DC DN Contemporary lens, ensuring a perfect fit.
Petal-Type Structure: Optimized to provide maximum coverage against stray light without obstructing the field of view.
Enhanced Image Clarity: Effectively minimizes lens flare and ghosting for crisper, more vibrant photographs.
Protective Barrier: Shields the lens from accidental scratches and impacts, keeping it pristine.
Durable Material: Constructed from high-quality plastic for a lightweight yet robust build.
Blocks Stray Light from Entering Lens
For 16mm F1.4 DC DN Contemporary Lens
Helps Protect Lens from Impact
Prevents Lens Flare and Ghosting
Replacement or Spare Part
Type: Petal-type
Material: High-quality plastic
Compatibility: Sigma 16mm f/1.4 DC DN Contemporary lens
Dimensions: 73 x 59 mm
Weight: 20 g
Sigma Lens Hood for 16mm F1.4 DC DN Contemporary Lens
Limited Warranty
Frequently Asked Questions about the Sigma Lens Hood LH716-01
Why should I use a lens hood?
Lens hoods are designed to prevent stray light from entering the lens, reducing glare and lens flare, and to protect the lens from accidental impacts.
Is the Sigma Lens Hood LH716-01 compatible with other lenses?
This lens hood is specifically designed for the Sigma 16mm f/1.4 DC DN Contemporary lens and may not be suitable for other lenses.
Can the lens hood be used with filters?
Yes, the Sigma Lens Hood LH716-01 can be used in conjunction with most screw-on filters without any issues.
Does the lens hood affect the image quality?
No, when used correctly, the lens hood will enhance image quality by reducing unwanted light and flare.
Is the lens hood easy to attach and detach?
Yes, the Sigma Lens Hood LH716-01 is designed for easy attachment and removal, while securely fitting on the lens.
How does the lens hood protect the lens?
The hood extends beyond the lens element, providing a physical barrier against scratches, bumps, and other potential damage.
Will the lens hood cause vignetting?
The petal-type design of the Sigma Lens Hood LH716-01 is optimized to prevent vignetting in your photos.
Whats in the Box?
Sigma Lens Hood for 16mm F1.4 DC DN Contemporary Lens
Limited Warranty