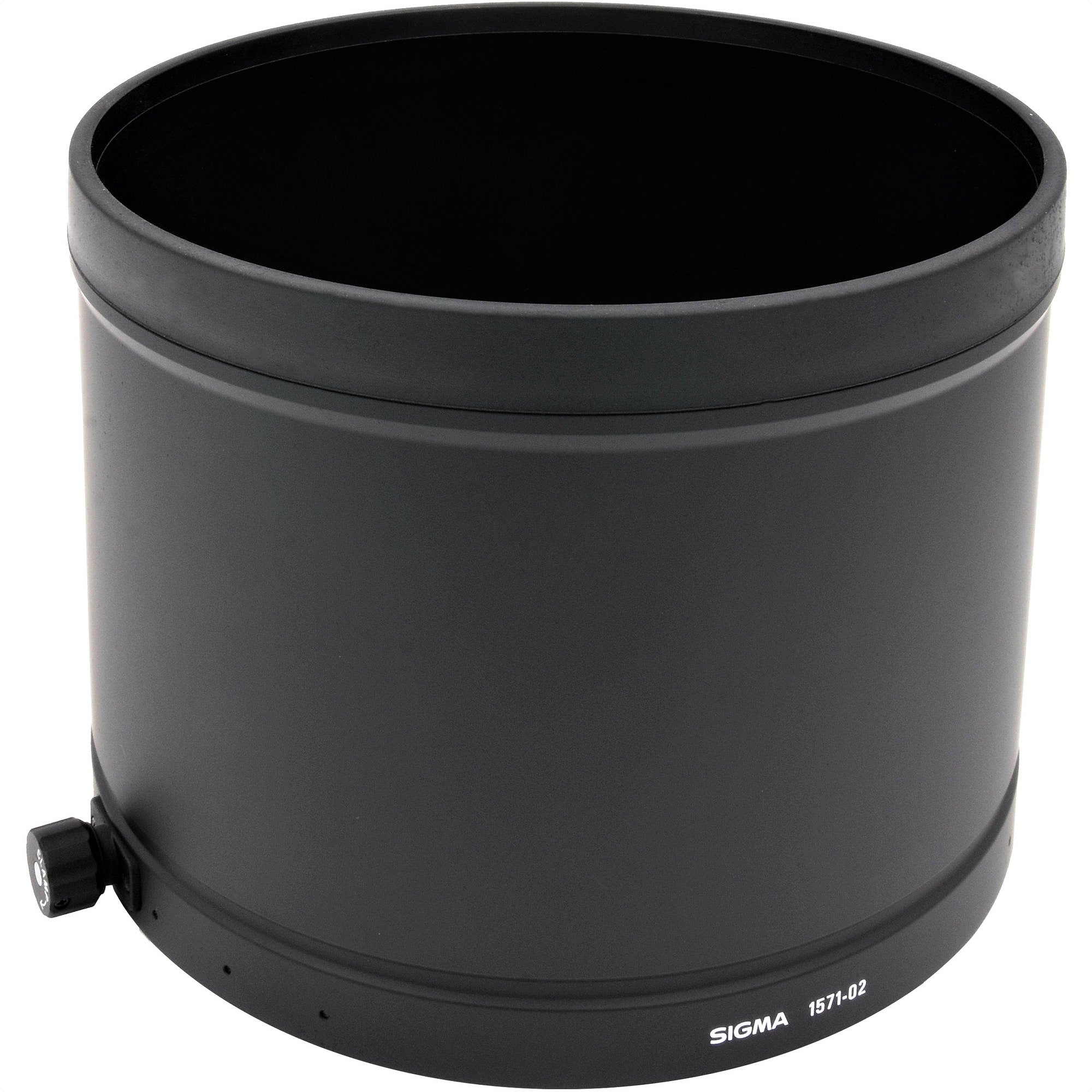 Key Features
Precision Light Blocking
Flare Reduction
Lens Protection
Robust Build
Featherlight Construction
User-Friendly Mechanism
Sigma Lens Hood for 300-800mm F5.6 EX APO Lens
Pickup available at 9420 E DoubleTree Ranch Rd #107
Usually ready in 2-4 days
Sigma Lens Hood for 300-800mm F5.6 EX APO Lens
9420 E DoubleTree Ranch Rd #107
Pickup available, usually ready in 2-4 days
9420 E DoubleTree Ranch Rd #107
Scottsdale AZ 85258
United States
480.386.6981
Precision Light Blocking
Flare Reduction
Lens Protection
Robust Build
Featherlight Construction
User-Friendly Mechanism
FREE Shipping for orders $100 above
Add $25 for 2-day expedited shipping
Ask about our Refer a Friend Program!

Got A Question? - Ask Our Team
Sigma Lens Hood for 300-800mm F5.6 EX APO Lens: Essential Protection and Image Clarity
Overview:
The Sigma Lens Hood for the 300-800mm F5.6 EX APO Lens is an indispensable accessory for photographers aiming to enhance their image quality. This robust hood serves a dual purpose: it minimizes lens flare and ghosting by preventing unwanted stray light from entering the lens, and it also offers a layer of protection against incidental scratches and environmental elements like dust. Crafted with a durable plastic and featuring a non-glare matte finish on the interior, the hood ensures that reflections are not introduced into the lens, preserving the integrity of your photographs. Its bayonet mount design allows for quick and secure attachment, making it user-friendly for photographers on the go. Weighing in at a mere 400 grams, it won't add significant weight to your gear. With its compatibility specifically tailored for the Sigma 300-800mm F5.6 EX APO Lens, it's a tailored piece that completes the professional's toolkit. Customers consistently report satisfaction with its performance and build quality, underscoring its value in maintaining image clarity and lens longevity.
More Details:
Precision Light Blocking: Specifically designed to prevent stray light from degrading your images.
Flare Reduction: Effectively diminishes lens flare and ghosting, ensuring clearer photos.
Lens Protection: Shields your lens from accidental scratches and the intrusion of dust particles.
Robust Build: Made from high-quality plastic, it withstands everyday wear and tear.
Featherlight Construction: At just 400g, it adds minimal weight to your photography kit.
User-Friendly Mechanism: The bayonet mount ensures a quick and secure attachment process.
Blocks Stray Light from Entering Lens
Dedicated to Specific Lens/Focal Length
Protects Lens from Impact & the Elements
Spare or Replacement Item
Model: LH1571-02
Material: Plastic
Dimensions: 180 x 180 x 220 mm
Weight: 400 g
Compatibility: Sigma 300-800mm F5.6 EX APO Lens
Sigma Lens Hood for 300-800mm F5.6 EX APO Lens
Limited Warranty
Frequently Asked Questions
What is the main purpose of the Sigma Lens Hood?
The Sigma Lens Hood is designed to block stray light from entering the lens to reduce flare and ghosting, and to protect the lens from scratches and dust.
Is the Sigma Lens Hood durable?
Yes, it is made from high-quality plastic that is resistant to wear and tear, ensuring durability.
Will the lens hood fit any other lenses?
No, it is specifically designed to fit the Sigma 300-800mm F5.6 EX APO Lens.
Is the lens hood easy to attach and detach?
Yes, it features a bayonet mount that allows for easy and secure attachment and detachment.
Does the lens hood come with a warranty?
Yes, it comes with a 1-year warranty.
Whats in the Box?
Sigma Lens Hood for 300-800mm F5.6 EX APO Lens
Limited Warranty