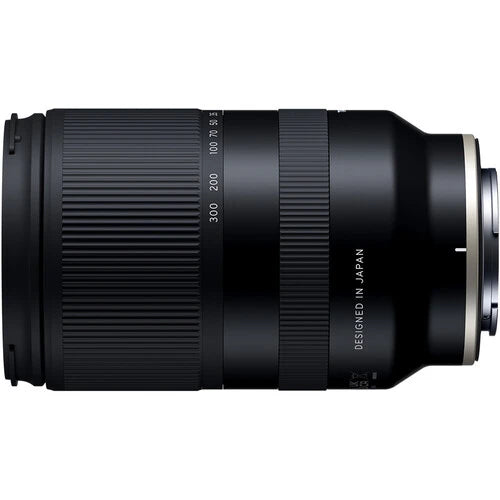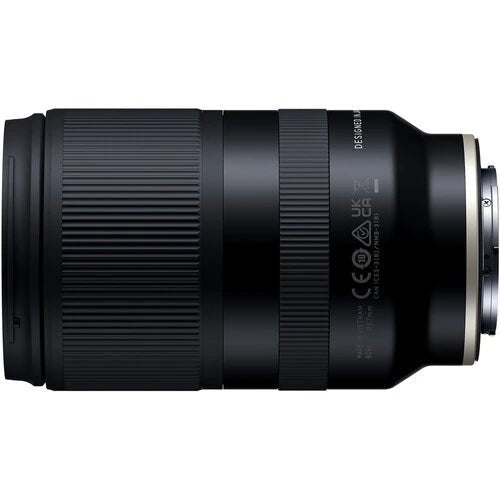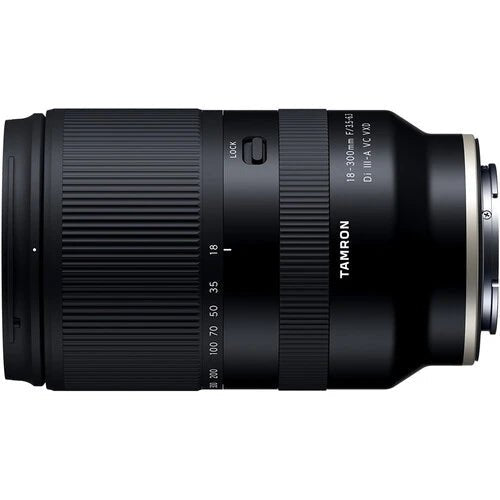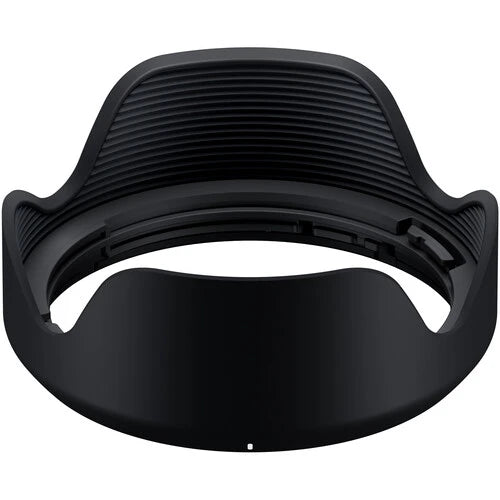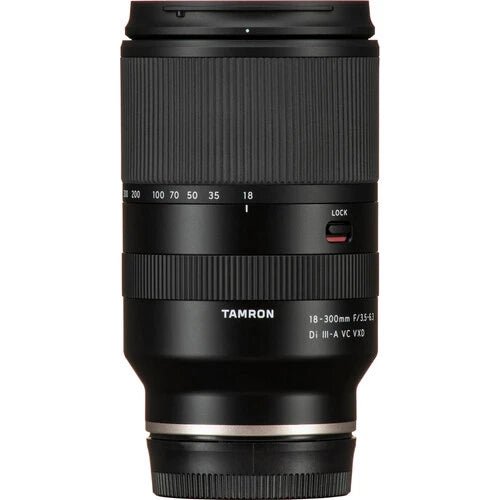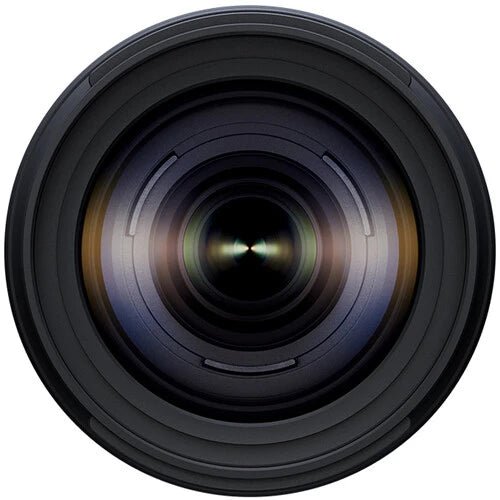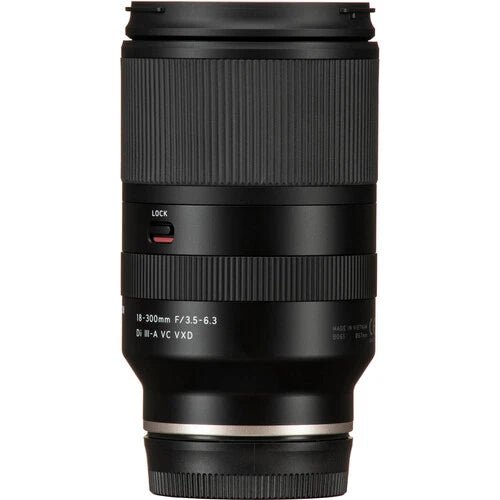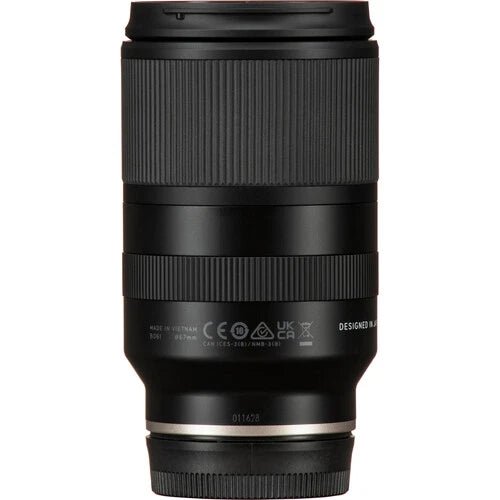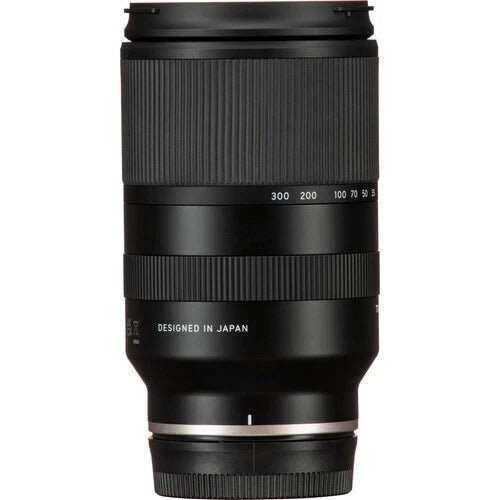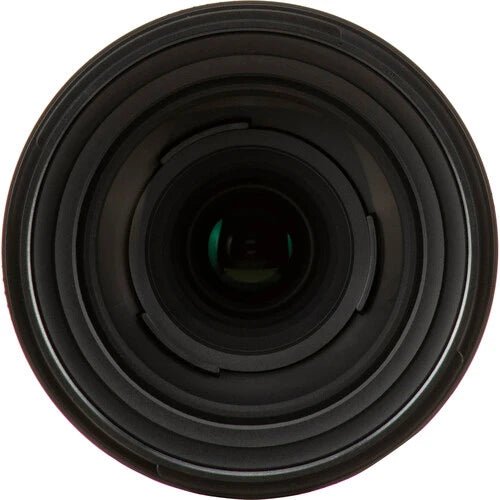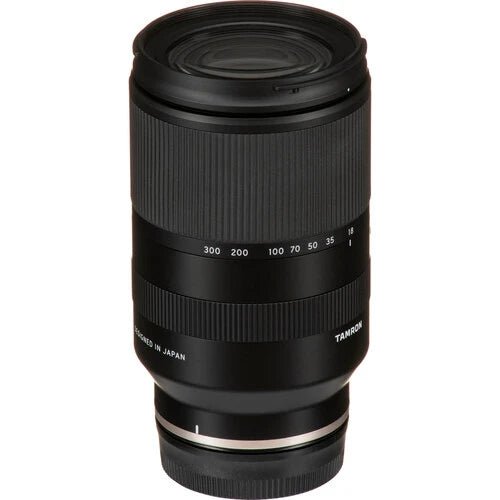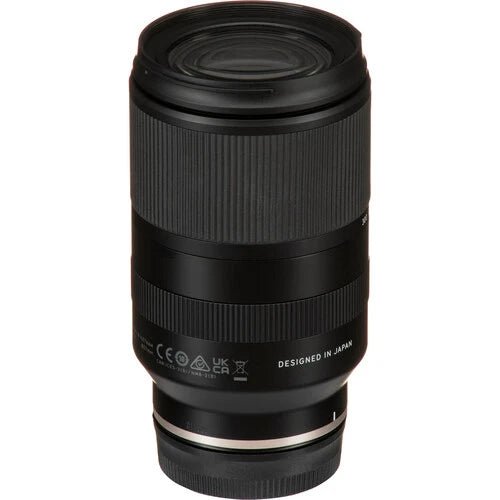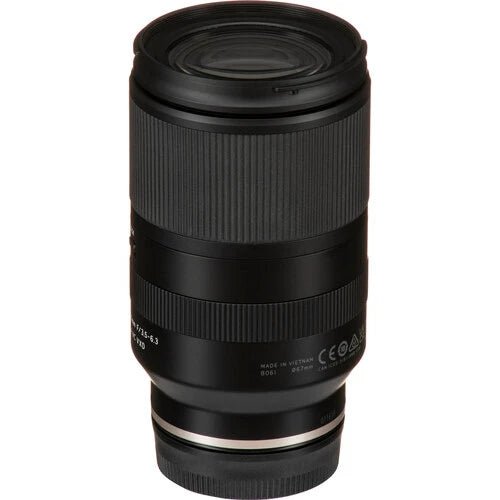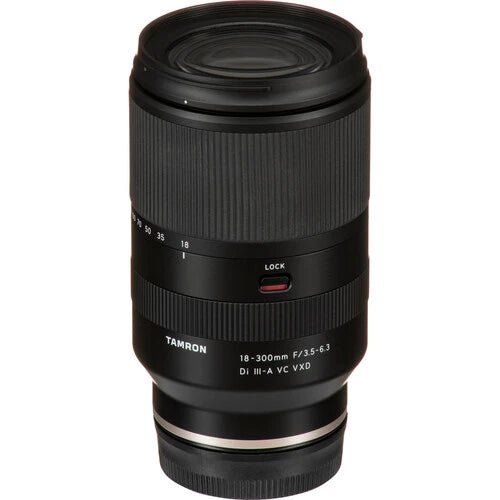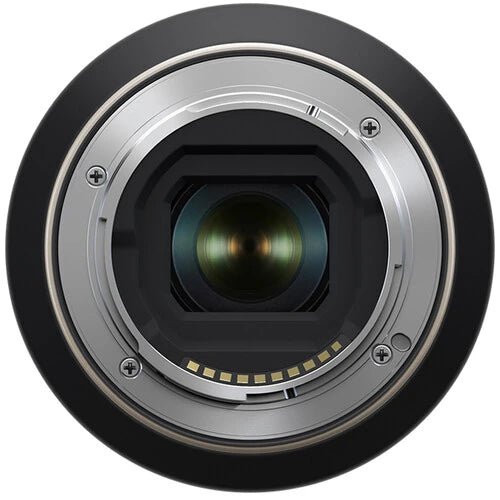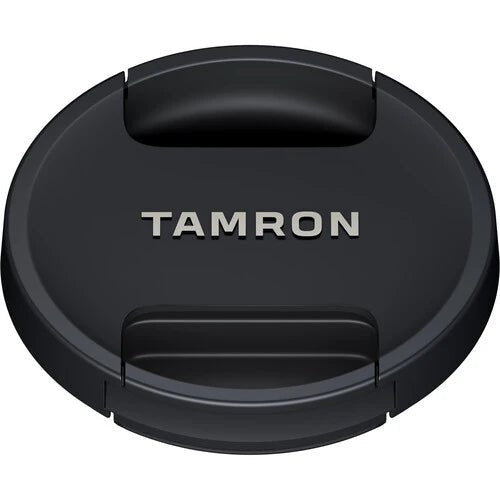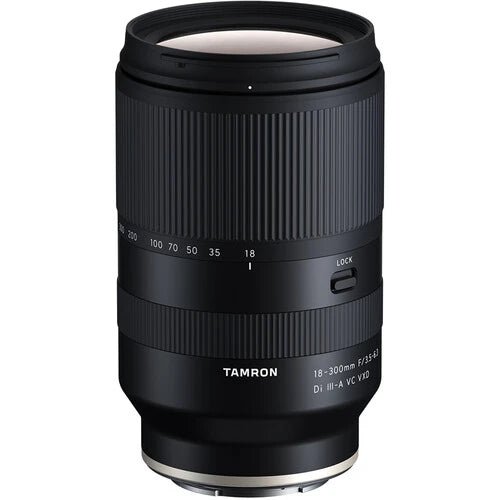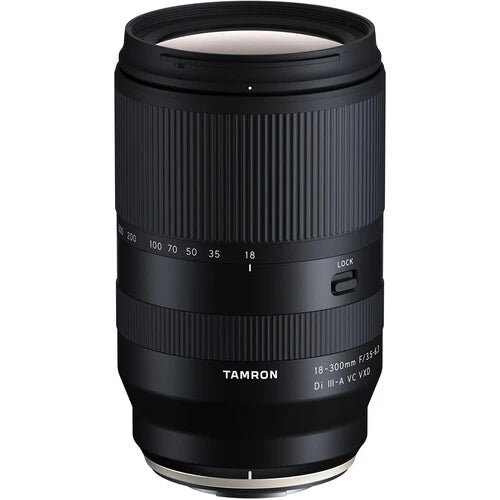 Key Features
Unprecedented Zoom Range
Broad Focal Length
Rapid and Quiet Autofocus
Steady Shots in Low Light
Travel-Friendly Design
Durable Build
Cross-Platform Compatibility
AUTHORIZED DEALER | Tamron
Tamron 18-300mm f/3.5-6.3 Di III-A VC VXD
Unprecedented Zoom Range
Broad Focal Length
Rapid and Quiet Autofocus
Steady Shots in Low Light
Travel-Friendly Design
Durable Build
Cross-Platform Compatibility
FREE Shipping for orders $100 above
Add $25 for 2-day expedited shipping
Ask about our Refer a Friend Program!

Got A Question? - Ask Our Team
Tamron 18-300mm Lens: The Ultimate All-in-One Zoom for APS-C Mirrorless Cameras
Overview:
The Tamron 18-300mm f/3.5-6.3 Di III-A VC VXD stands out as a highly adaptable zoom lens for APS-C mirrorless cameras, offering an impressive 16.6x zoom range that spans from wide-angle to super-telephoto. This lens is ideal for photographers who want to capture everything from expansive landscapes to detailed wildlife shots without changing lenses. It boasts Tamron's advanced VXD linear motor autofocus system for swift and silent focusing, alongside Vibration Compensation to ensure sharp images under challenging light conditions. Its compact build and weather-resistant features add to its appeal as a go-to lens for photographers who demand versatility and performance in their gear.
More Details:
Unprecedented Zoom Range: Experience the freedom of a 16.6x zoom ratio, perfect for capturing everything from vast landscapes to intimate wildlife details.
Broad Focal Length: With an 18-300mm range (27-450mm full-frame equivalent), this lens is ready for any scene, whether up-close or far away.
Rapid and Quiet Autofocus: The VXD linear motor system ensures your focus is fast, silent, and spot-on, crucial for fleeting moments.
Steady Shots in Low Light: Vibration Compensation technology provides a stable platform for sharp images, even in dim conditions.
Travel-Friendly Design: Compact and lightweight, this lens is your ideal travel companion, ready for any photographic opportunity.
Durable Build: Weather-sealed to withstand the elements, it's designed for the adventurous photographer.
Cross-Platform Compatibility: Available for both Sony E-mount and Fujifilm X-mount cameras, catering to a wide range of photographers.
Lens Type: Zoom
Mount: Sony E-mount, Fujifilm X-mount
Focal Length: 18-300mm (27-450mm full-frame equivalent)
Maximum Aperture: f/3.5-6.3
Minimum Aperture: f/22
Optical Construction: 17 elements in 14 groups
Angle of View: 76°20′ to 6°20′ (APS-C)
Minimum Focus Distance: 5.9 inches (0.15 m)
Maximum Magnification: 1:2.9
Diaphragm Blades: 7 (rounded)
Filter Diameter: 67mm
Dimensions: 3.0 x 5.4 inches (76 x 137 mm)
Weight: 21.9 oz (620 g)
Autofocus: VXD linear motor
Image Stabilization: VC (Vibration Compensation)
Weather Sealing: Yes
Compatibility: Sony E-mount, Fujifilm X-mount cameras
Tamron 18-300mm f/3.5-6.3 Di III-A VC VXD Lens for FUJIFILM X
What camera mounts is the Tamron 18-300mm lens compatible with?
The lens is compatible with Sony E-mount and Fujifilm X-mount cameras.
What is the maximum aperture of the Tamron 18-300mm lens?
The maximum aperture is f/3.5-6.3, varying depending on the focal length.
Does the Tamron 18-300mm lens have image stabilization?
Yes, it features Tamron's Vibration Compensation (VC) for image stabilization.
How much does the Tamron 18-300mm lens weigh?
The lens weighs approximately 21.9 oz (620 g).
What is the minimum focusing distance of this lens?
The minimum focusing distance is 5.9 inches (0.15 m).
Is the Tamron 18-300mm lens weather-sealed?
Yes, the lens has weather-sealing features for protection against the elements.
Can I use this lens for macro photography?
While not a dedicated macro lens, it offers a maximum magnification of 1:2.9, allowing for close-up photography.
Whats in the Box?
Tamron 18-300mm f/3.5-6.3 Di III-A VC VXD Lens for FUJIFILM X