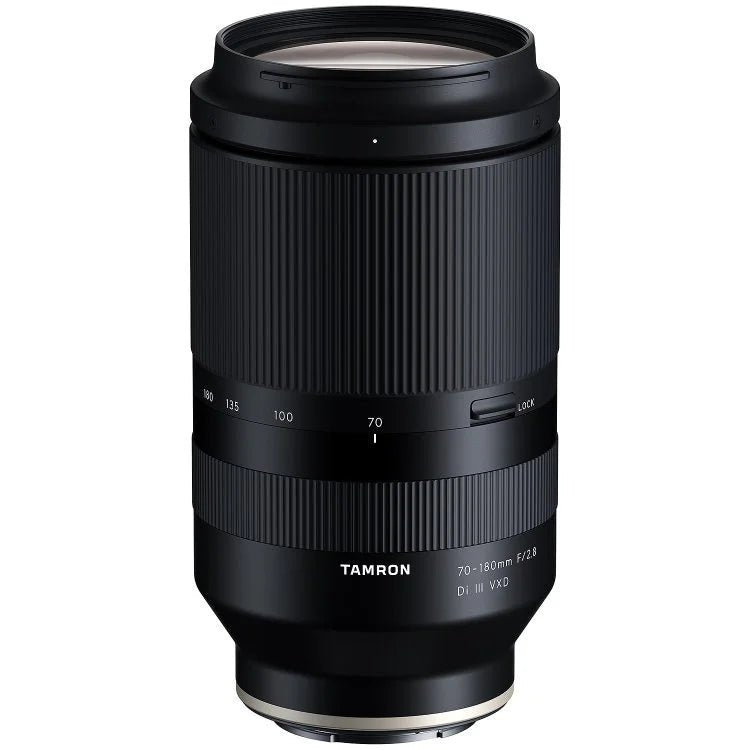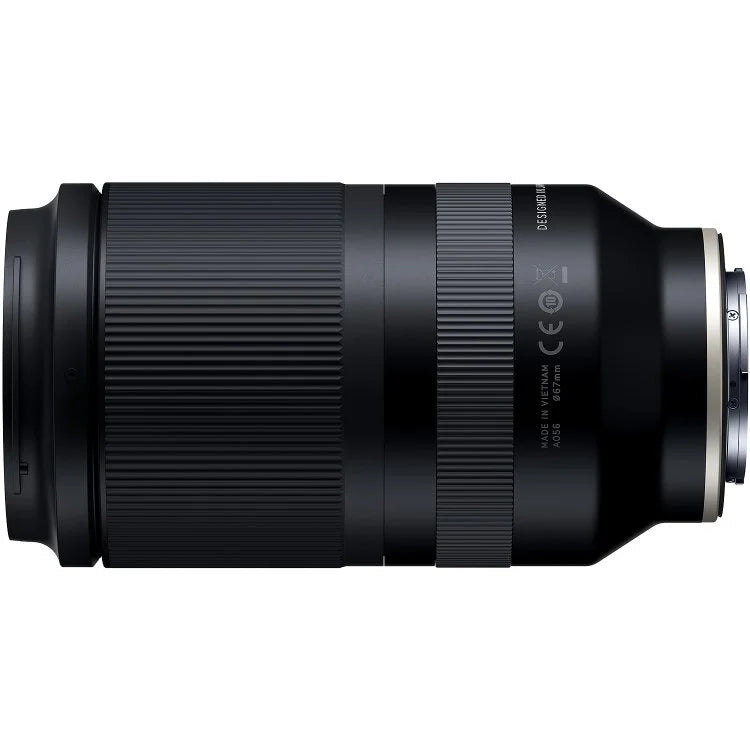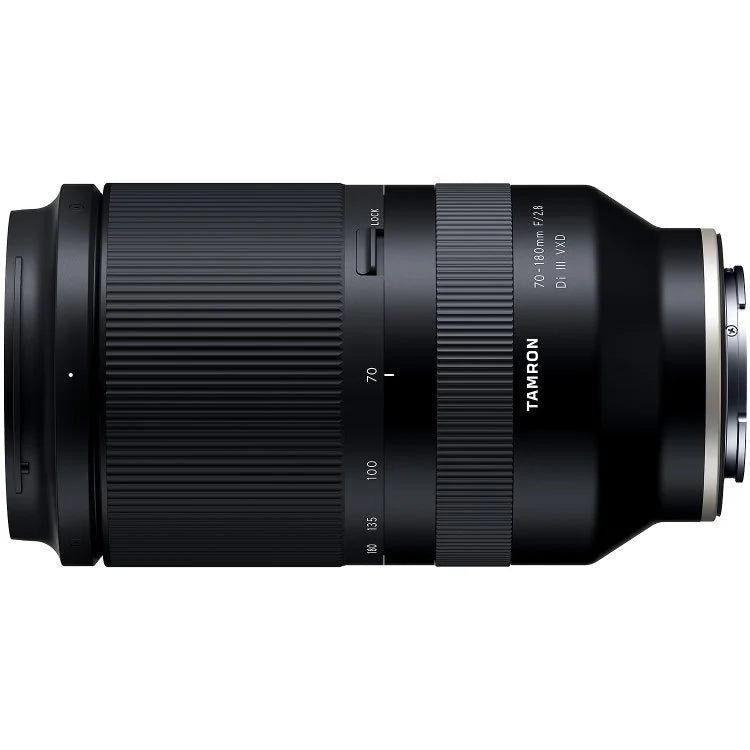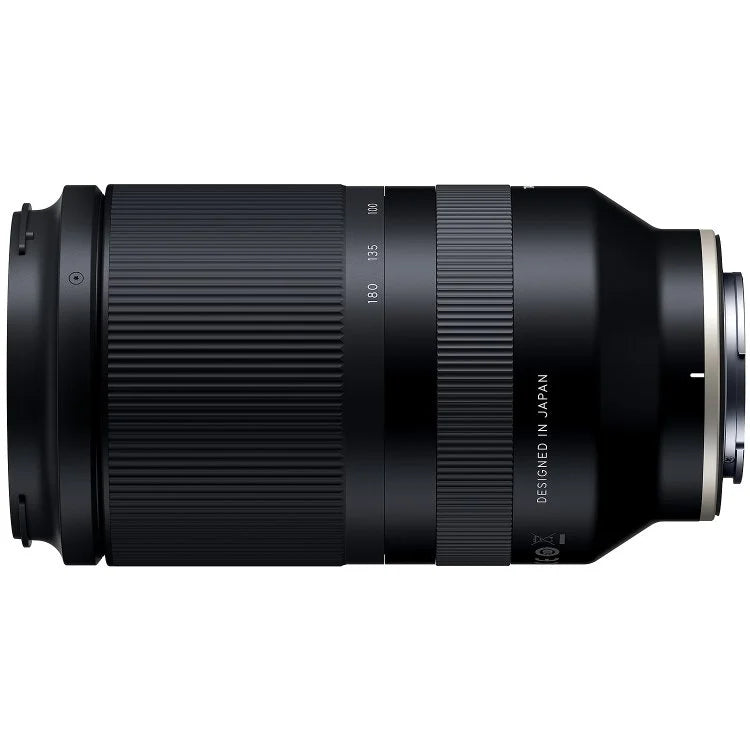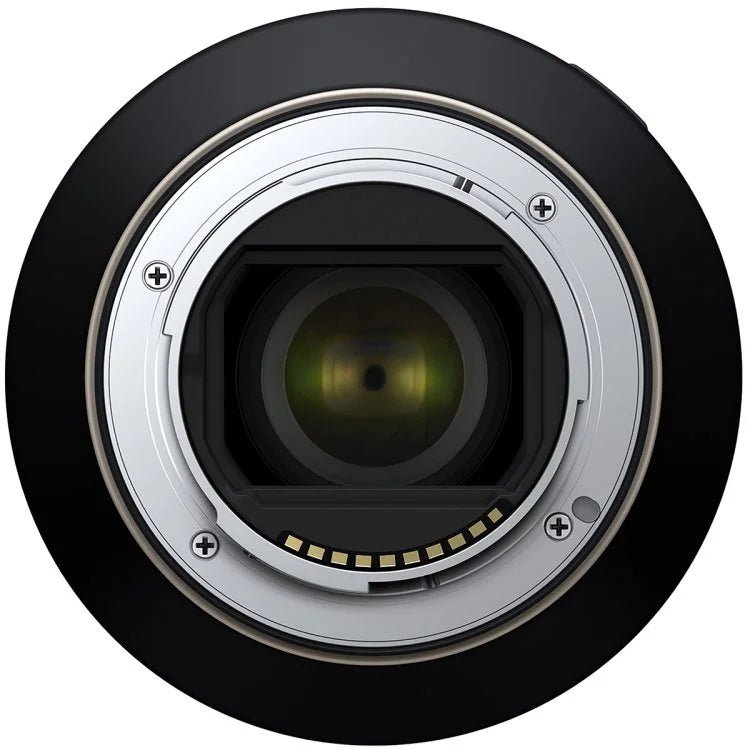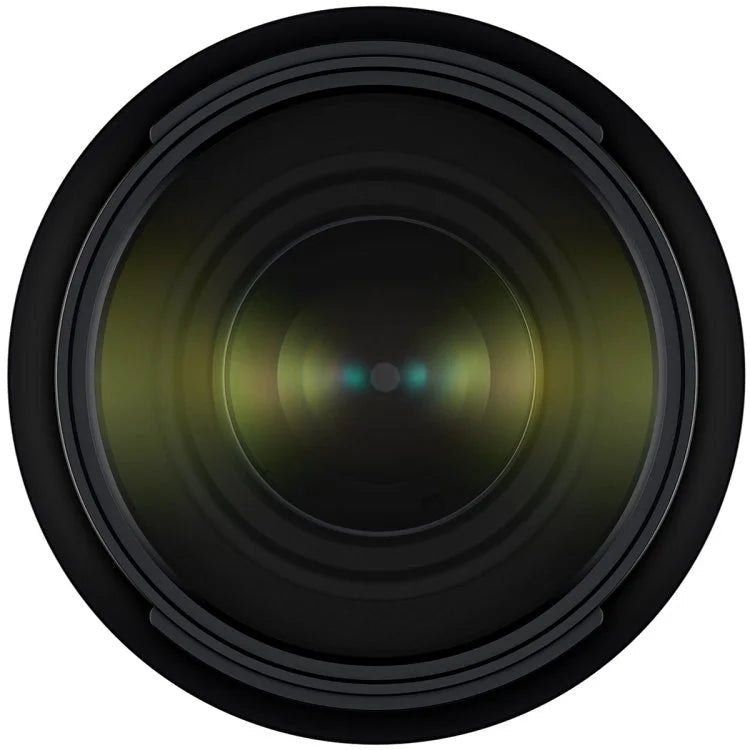 Key Features
Constant f/2.8 Aperture
Superior Optical Performance
Compact and Lightweight Design
Advanced Autofocus Mechanism
Weather-Sealed Durability
Versatile Zoom Range
Enhanced Bokeh Effect
Specialized Coatings
Dual VXD Motors
Close-Up Performance
Practical Specifications
AUTHORIZED DEALER | Tamron
Tamron 70-180mm F/2.8 Di III VXD Lens For Sony
Constant f/2.8 Aperture
Superior Optical Performance
Compact and Lightweight Design
Advanced Autofocus Mechanism
Weather-Sealed Durability
Versatile Zoom Range
Enhanced Bokeh Effect
Specialized Coatings
Dual VXD Motors
Close-Up Performance
Practical Specifications
FREE Shipping for orders $100 above
Add $25 for 2-day expedited shipping
Ask about our Refer a Friend Program!

Got A Question? - Ask Our Team
Tamron 70-180mm F/2.8 Di III VXD: The Ultimate Telephoto Zoom Lens for Sony Mirrorless Cameras
Overview:
The Tamron 70-180mm F/2.8 Di III VXD stands out as a top-tier telephoto zoom lens, specifically crafted for Sony E-mount full-frame mirrorless cameras. This lens is a perfect blend of versatility and performance, offering a broad zoom range coupled with a fast f/2.8 constant aperture. Its optical prowess is noteworthy, featuring six low-dispersion elements and three aspherical elements that effectively reduce chromatic aberrations and other distortions. What sets this lens apart is its remarkably compact and lightweight design, making it a breeze to carry and operate. The Tamron 70-180mm F/2.8 is equipped with Tamron's cutting-edge VXD (Voice-coil eXtreme-torque Drive) linear motor, ensuring rapid and precise autofocus. Additionally, its moisture-resistant construction makes it a reliable companion in various shooting environments. Whether you're capturing landscapes, portraits, sports, or wildlife, this lens promises exceptional image quality and ease of use, making it an invaluable asset for photographers seeking to elevate their craft.
More Details:
Focal Length: 70-180mm
Aperture Range: f/2.8 to f/22
Maximum Magnification Ratio: 1:4.6
Minimum Focusing Distance: 0.85m (33.5")
Filter Diameter: 67mm
Dimensions: 149mm (5.9") x 81mm (3.2")
Weight: 810g (28.6 oz)
Lens Elements: 19
Lens Groups: 14
Diaphragm Blades: 9
Image Stabilization: No
Autofocus: Yes
Focus Motor: Dual VXD linear
Vibration Compensation: No
Moisture-Resistant Construction: Yes
Weather Sealing: Yes
Tamron 70-180mm f/2.8 Di III VXD Lens for Sony E
Tamron SP Front Lens Cap (67mm)
Rear Lens Cap
Lens Hood
Limited 6-Year Manufacturer Warranty
Is the Tamron 70-180mm F/2.8 compatible with all Sony E-mount cameras?
Yes, it is designed for Sony E-mount full-frame mirrorless cameras but can also be used with APS-C models.
Does this lens have image stabilization?
No, the Tamron 70-180mm F/2.8 does not have built-in image stabilization.
What is the weight of the Tamron 70-180mm F/2.8 lens?
The lens weighs approximately 810g (28.6 oz), making it relatively lightweight for its class.
Is the lens suitable for low-light photography?
Yes, with its constant f/2.8 aperture, it performs well in low-light conditions.
Can this lens be used for macro photography?
While not a dedicated macro lens, it offers a maximum magnification ratio of 1:4.6 and a minimum focusing distance of 0.85m, allowing for close-up shots.
Is the Tamron 70-180mm F/2.8 weather-sealed?
Yes, it features moisture-resistant construction and weather sealing for durability in various environments.
How does the autofocus perform on this lens?
The lens features a dual VXD linear motor system, providing fast, quiet, and precise autofocus.
What type of photography is this lens best suited for?
It's versatile for many types, including portraits, sports, wildlife, and landscape photography.
Does the lens support manual focus override?
Yes, it allows for manual focus override, giving photographers more control over focusing.
What are the dimensions of the lens?
The lens measures 149mm (5.9") in length and 81mm (3.2") in diameter.
Whats in the Box?
Tamron 70-180mm f/2.8 Di III VXD Lens for Sony E
Tamron SP Front Lens Cap (67mm)
Rear Lens Cap
Lens Hood
Limited 6-Year Manufacturer Warranty