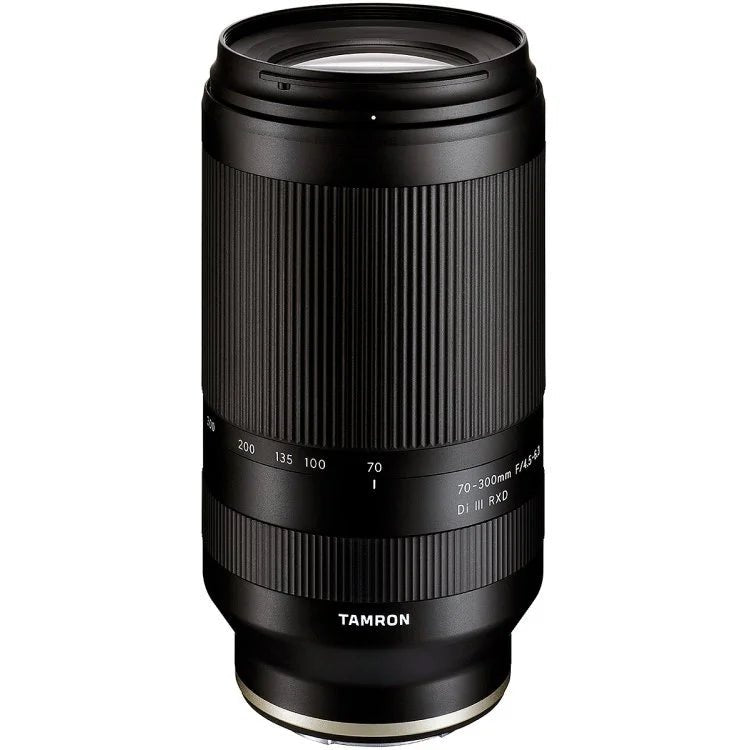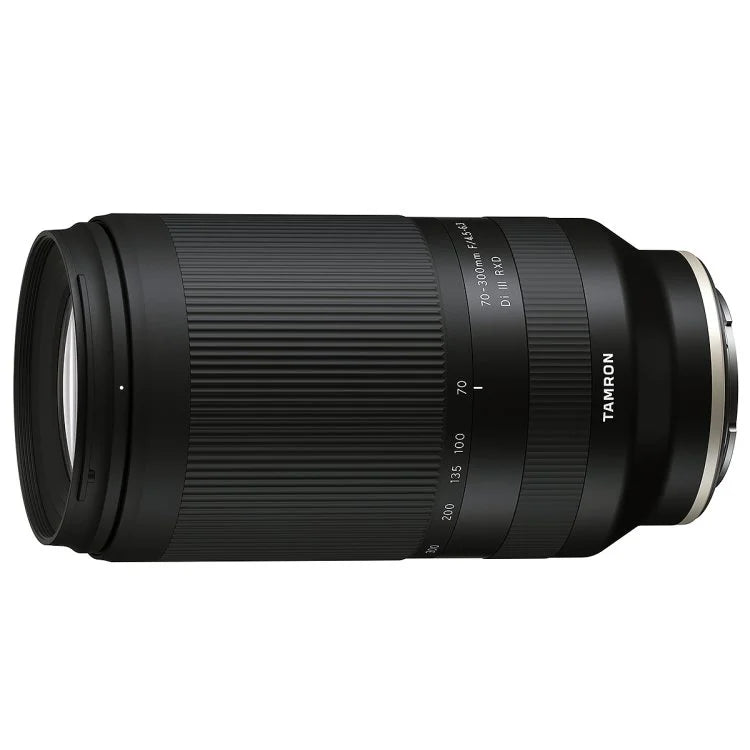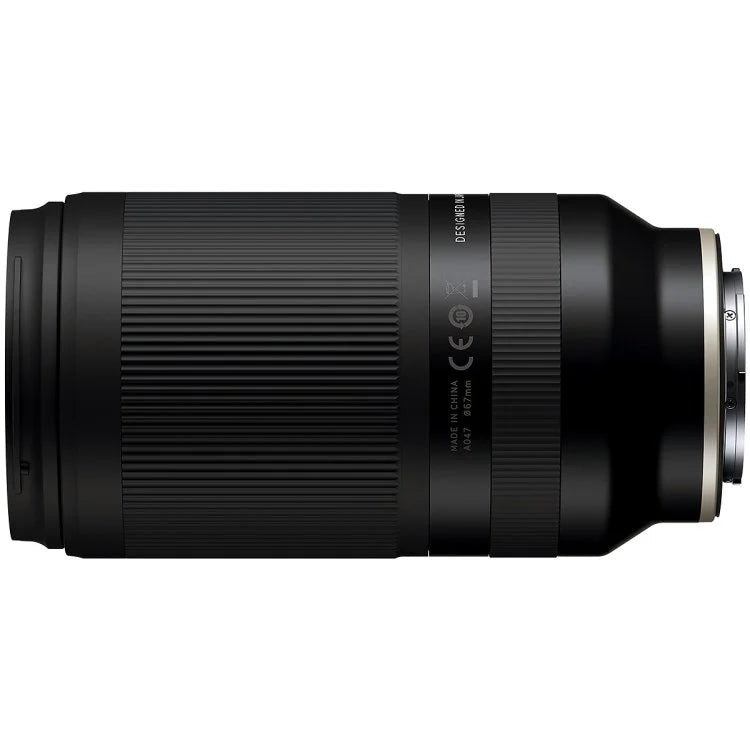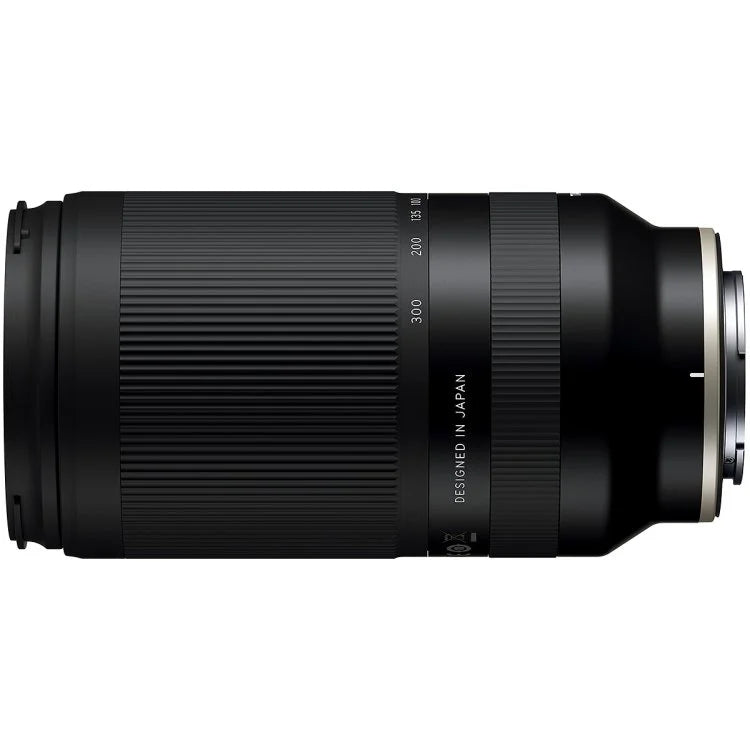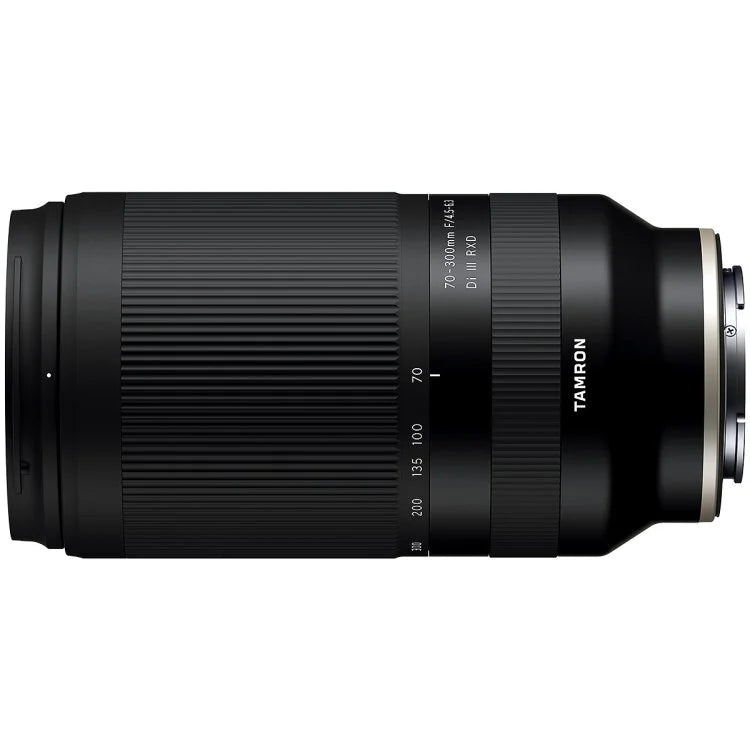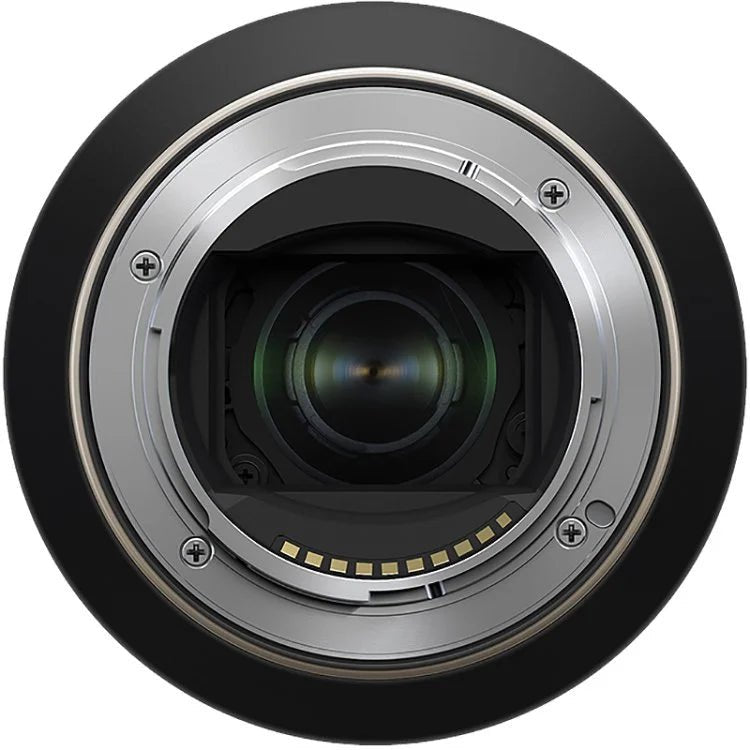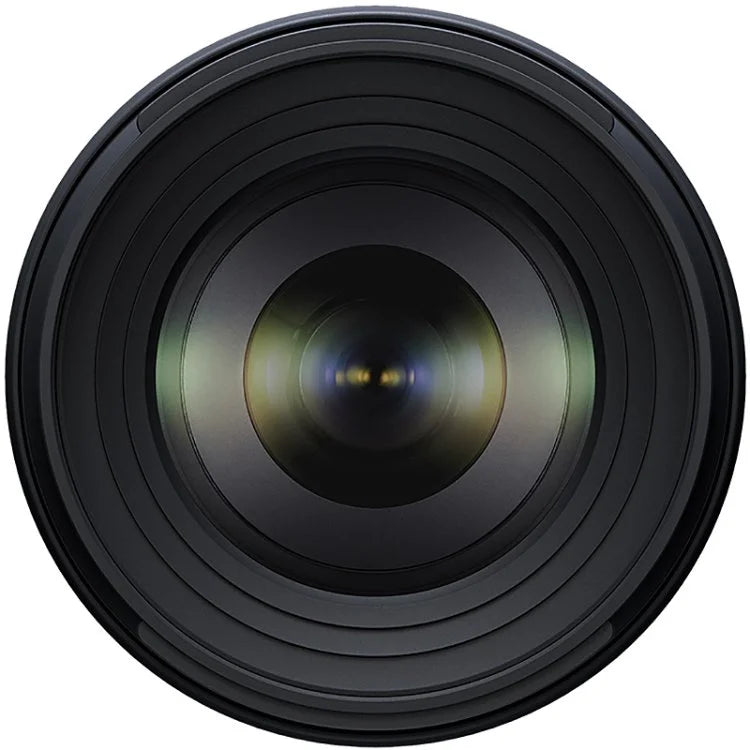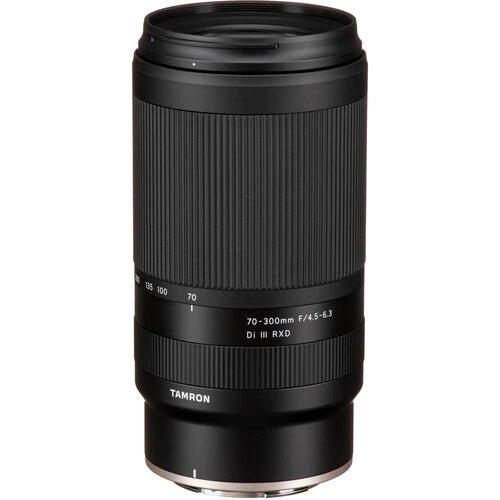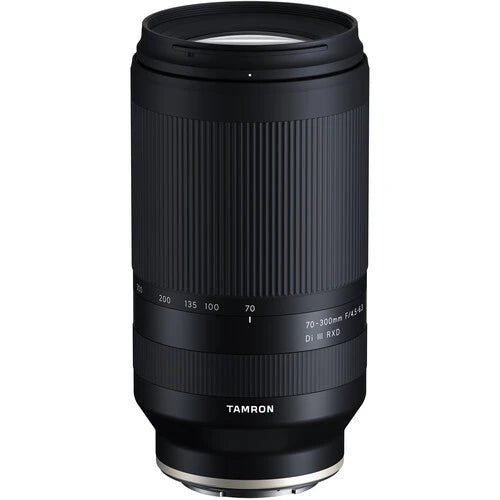 Key Features
Unmatched Portability
Superior Optical Performance
Advanced Autofocus System
Durable and Reliable
Cost-Effective Solution
Versatile Zoom Range
Optimized Lens Design
Close Focusing Capability
Compatibility and Convenience
Compact and Lightweight
AUTHORIZED DEALER | Tamron
Tamron 70-300mm f/4.5-6.3 Di III RXD Lens
Unmatched Portability
Superior Optical Performance
Advanced Autofocus System
Durable and Reliable
Cost-Effective Solution
Versatile Zoom Range
Optimized Lens Design
Close Focusing Capability
Compatibility and Convenience
Compact and Lightweight
FREE Shipping for orders $100 above
Add $25 for 2-day expedited shipping
Ask about our Refer a Friend Program!

Got A Question? - Ask Our Team
Tamron 70-300mm F/4.5-6.3 Di III RXD: The Compact Powerhouse for Sony E-mount Cameras
Overview:
The Tamron 70-300mm F/4.5-6.3 Di III RXD stands out as a game-changer in the world of telephoto zoom lenses, especially for Sony E-mount mirrorless camera users. This lens is a perfect blend of versatility, performance, and portability, catering to a wide range of photography genres such as sports, wildlife, portraits, and landscapes. Its 70-300mm zoom range is a significant advantage for photographers looking to capture distant subjects with clarity and precision. What sets this lens apart is its status as the world's smallest and lightest telephoto zoom lens for its class, making it an ideal companion for photographers on the move. The lens doesn't compromise on image quality, thanks to its advanced optical design that includes a low dispersion element and BBAR coating to minimize aberrations and maximize image sharpness and contrast. The RXD stepping motor ensures a fast, quiet, and accurate autofocus, essential for capturing fleeting moments in nature or fast-paced sports. Additionally, its weather-resistant construction makes it reliable in various shooting environments. Priced affordably, the Tamron 70-300mm F/4.5-6.3 Di III RXD lens is a compelling choice for both amateur and professional photographers seeking a high-quality, versatile telephoto lens without breaking the bank.
More Details:
Unmatched Portability: Holds the title of the world's smallest and lightest telephoto zoom lens for Sony E-mount mirrorless cameras.
Superior Optical Performance: Features advanced aberration correction for sharp, high-quality images.
Advanced Autofocus System: Equipped with an RXD stepping motor for fast, quiet, and precise autofocus performance.
Durable and Reliable: Boasts a weather-resistant construction, making it suitable for use in various challenging conditions.
Cost-Effective Solution: Offers an affordable price point, making high-quality telephoto photography accessible to more users.
Versatile Zoom Range: Provides a broad telephoto zoom range of 70-300mm, ideal for sports, wildlife, portraiture, and landscape photography.
Optimized Lens Design: Includes 15 elements in 11 groups with 1 low dispersion (LD) element and BBAR coating for enhanced image quality.
Close Focusing Capability: Achieves a minimum focusing distance of 0.95m (3.12ft) with a maximum magnification ratio of 0.21x.
Compatibility and Convenience: Compatible with Sony's Fast Hybrid AF and Eye AF functions and features a 77mm filter thread.
Compact and Lightweight: Measures 148mm in length and weighs just 545g (19.2oz), enhancing its portability and ease of use.
Mount: Sony E-mount
Focal Length: 70-300mm
Maximum Aperture: f/4.5-6.3
Minimum Aperture: f/22-f/32
Optical Construction: 15 elements in 11 groups
Low Dispersion (LD) Elements: 1
Aperture Blades: 9
Minimum Focusing Distance: 0.95m (3.12ft)
Maximum Magnification Ratio: 0.21x
Filter Thread: 77mm
Dimensions: 148mm (5.8") x 77mm (3")
Weight: 545g (19.2oz)
Tamron 70-300mm f/4.5-6.3 Di III RXD Lens
Tamron SP Front Lens Cap (67mm)
Rear Lens Cap
Lens Hood
Limited 6-Year Manufacturer Warranty
Frequently Asked Questions about the Tamron 70-300mm F/4.5-6.3 Di III RXD Lens
Is this lens compatible with all Sony E-mount cameras?

Yes, this lens is designed specifically for Sony E-mount mirrorless cameras and is compatible with their full range of models.

What makes this lens suitable for wildlife and sports photography?

Its long 70-300mm zoom range and fast, precise autofocus make it ideal for capturing distant, fast-moving subjects.

Can this lens be used for professional portrait photography?

Absolutely, its telephoto range and optical quality allow for stunning portrait shots with beautiful background bokeh.

How does the weather-resistant construction benefit outdoor photography?

The weather-resistant construction protects the lens from moisture and dust, making it reliable in various outdoor conditions.

What is the advantage of having an RXD stepping motor in this lens?

The RXD motor provides quick, quiet, and smooth autofocus, which is beneficial for both still photography and videography.

Is this lens heavy or difficult to carry for long periods?

No, it is remarkably lightweight and compact for a telephoto lens, making it easy to carry for extended periods.

How does the low dispersion element affect image quality?

The low dispersion element reduces chromatic aberrations and enhances image clarity, sharpness, and color fidelity.

Can I use this lens for macro photography?

While not a dedicated macro lens, it offers a close focusing distance of 0.95m and a maximum magnification ratio of 0.21x, suitable for close-up shots.

Is there a warranty provided with the Tamron 70-300mm lens?

Yes, it comes with a limited 6-year manufacturer warranty, providing peace of mind and reliability.

How does this lens perform in low light conditions?

With its maximum aperture of f/4.5-6.3, it performs adequately in low light, but may require higher ISO settings or stabilization for best results.
Whats in the Box?
Tamron 70-300mm f/4.5-6.3 Di III RXD Lens
Tamron SP Front Lens Cap (67mm)
Rear Lens Cap
Lens Hood
Limited 6-Year Manufacturer Warranty