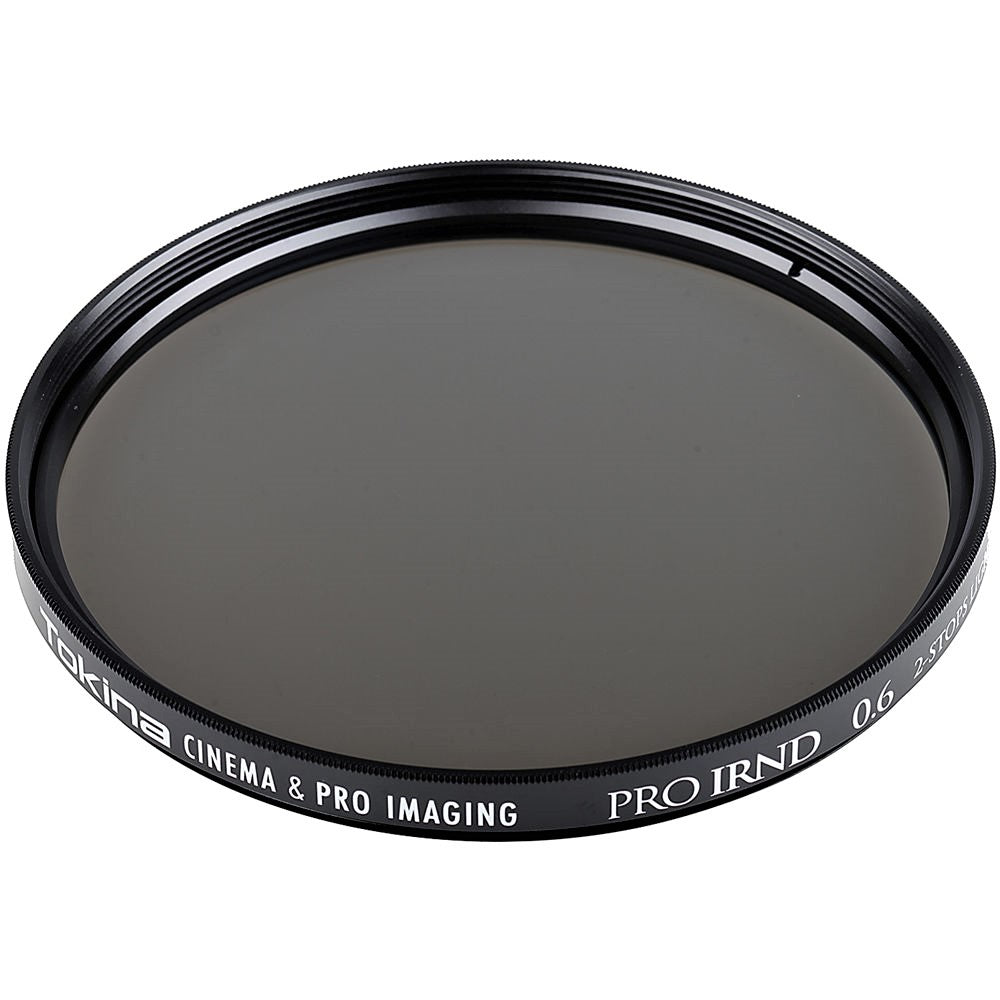 Tokina 127mm PRO IRND 0.6 Filter (2 Stop)

Pickup available at 9420 E DoubleTree Ranch Rd #107
Usually ready in 2-4 days
Tokina 127mm PRO IRND 0.6 Filter (2 Stop)
9420 E DoubleTree Ranch Rd #107
Pickup available, usually ready in 2-4 days
9420 E DoubleTree Ranch Rd #107
Scottsdale AZ 85258
United States
480.386.6981
One of the best IRNDs in the Market, this Tokina Filter is Manufactured in Japan to the Highest Tolerances!
The Tokina 127mm PRO IRND 0.6 Filter (2 Stop) is an ND filter with a 4x filter factor that provides a 2-stop exposure reduction. Its 0.6 density creates a darkening of the entire image, allowing you to photograph with a wider aperture or slower shutter speed than normally required. By slowing your exposure time or increasing your aperture, you are able to control the depth of field and convey movement more easily. Neutral density filters are intended to not affect the coloration of the image and are ideal for pairing with other filters.
The design of this filter has been optimized for use with digital sensors and to promote nearly flat attenuation of visible and infrared light. Due to imaging sensors' greater susceptibility to infrared light, compared to traditional film, color casts can occur when photographing darker subjects that require increased exposure times. To provide a high level of neutrality across the visible and infrared spectrums in order to eliminate color casts and ensure cleaner, truer blacks, each glass surface includes one layer of ACCU-ND Vapor Deposition coating. This Tokina 127mm PRO IRND 0.6 Filter is constructed from optical glass for clarity as well as color fidelity and features an aluminum-alloy filter ring.
FEATURES:
0.6 neutral density filter darkens the image, allowing you to photograph with a longer shutter speed or wider aperture than normally required
Providing a 2-stop exposure reduction, this filter allows you to control the depth of field and convey movement more easily
Filter does not affect the coloration of the image and is ideal for use with other filters
Each glass surface includes one ACCU-ND Vapor Deposition coating to attenuate infrared light, as well as visible wavelengths, to maintain color neutrality and suppress color casts due to increased exposure times
Constructed from optical glass for clarity
127mm front filter threads allow for use with other filters
A padded pouch is included for storage and transport
WHAT'S INSIDE:
Tokina 127mm PRO IRND 0.6 Filter (2 Stop)

Filter Pouch