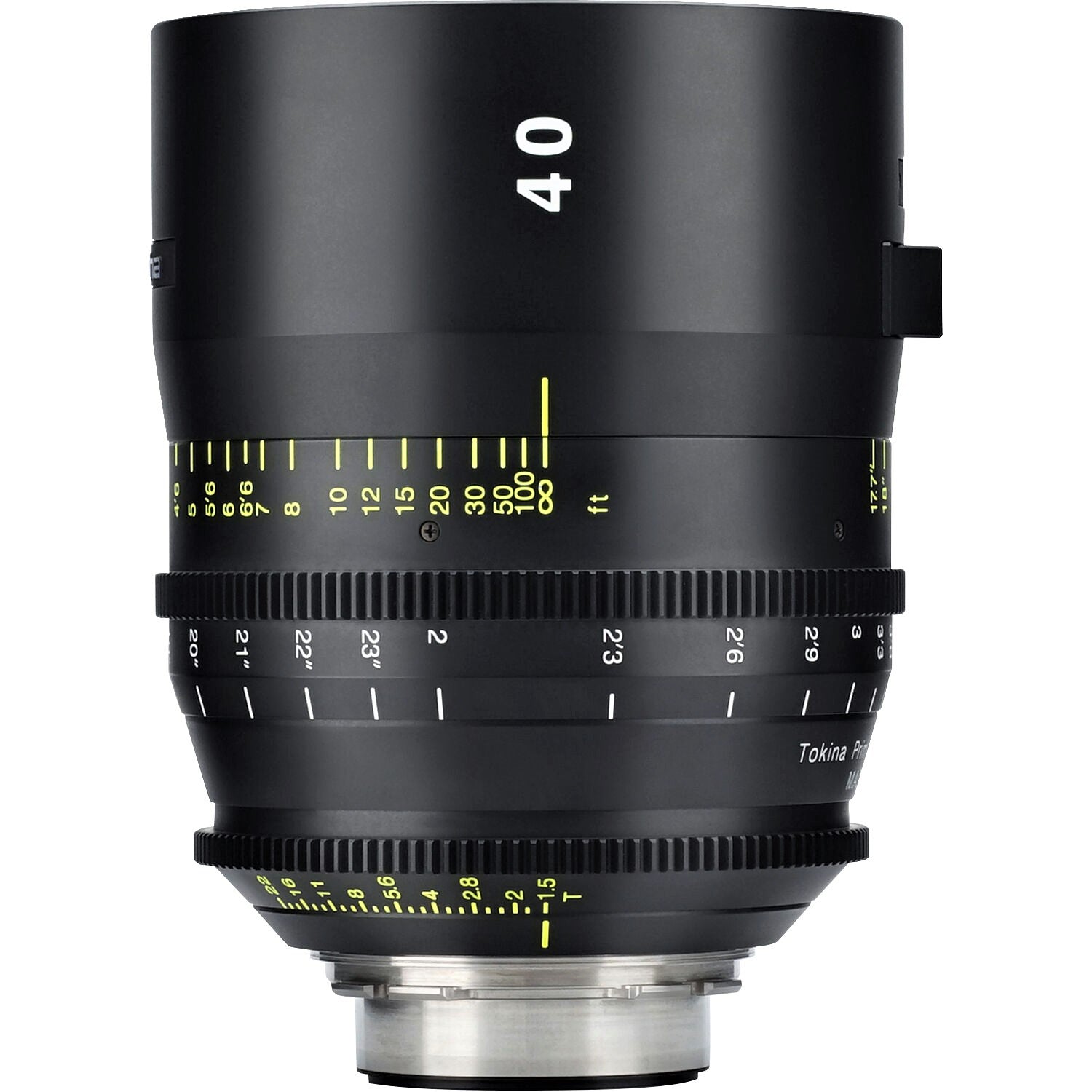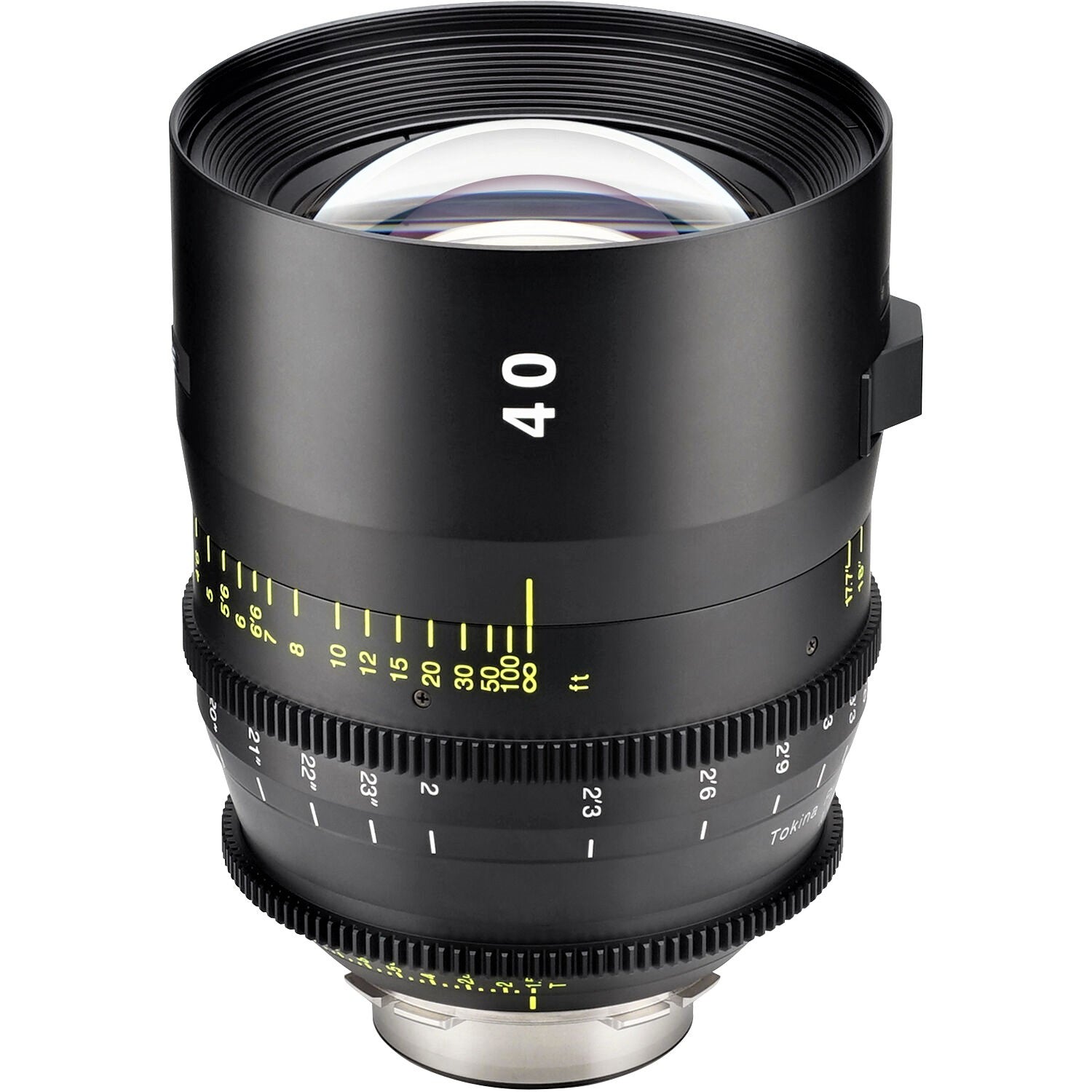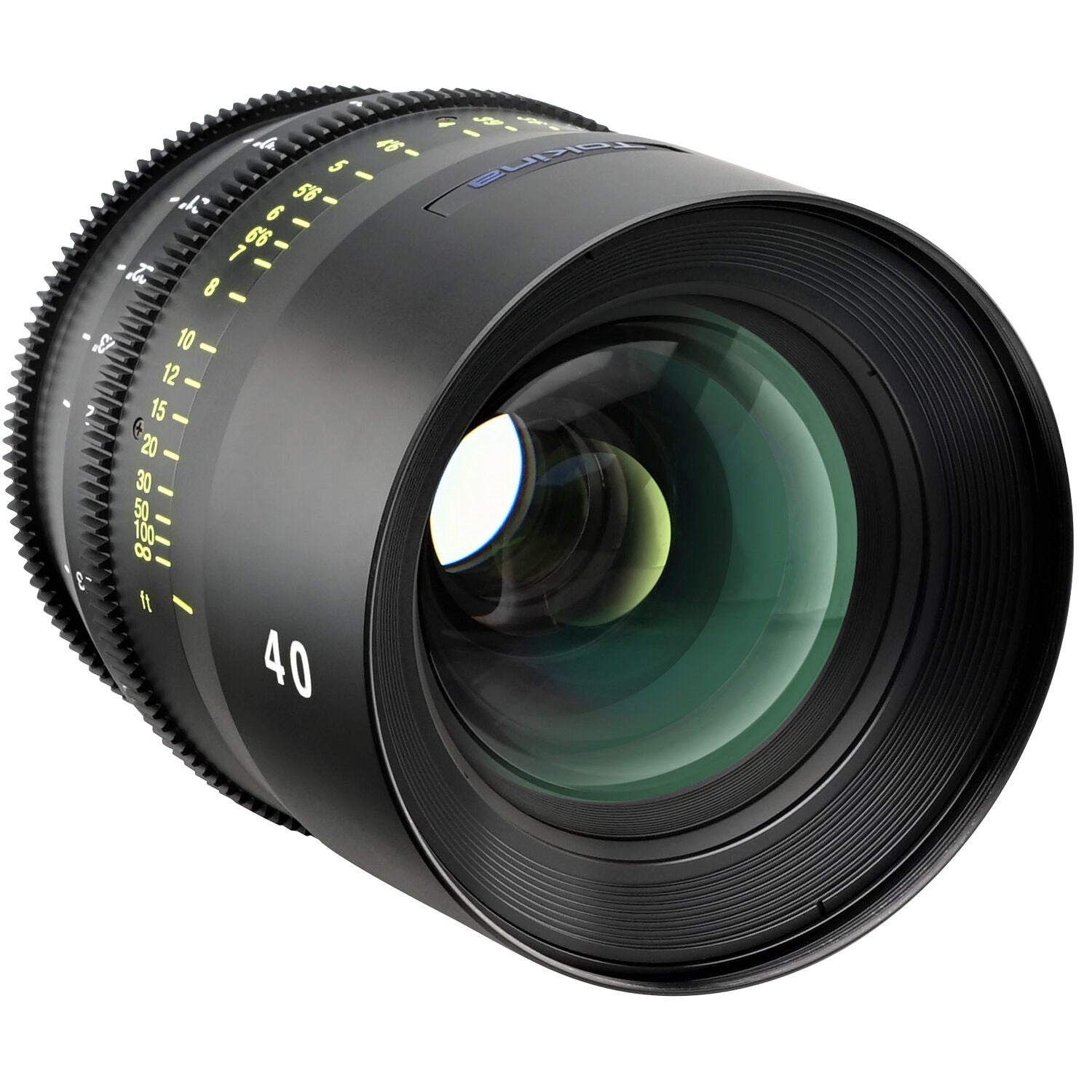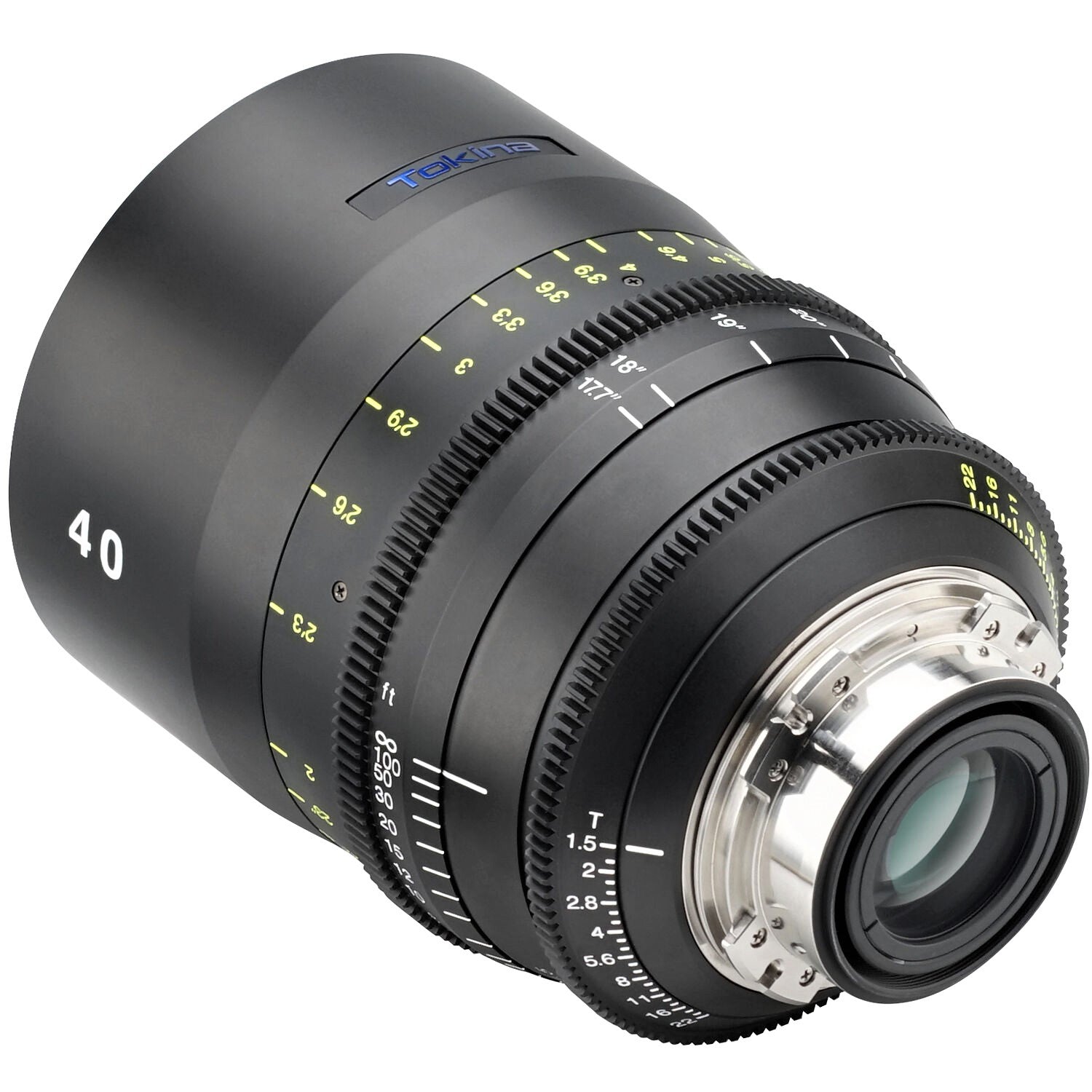 Tokina Cinema Vista 40mm T1.5 Lens (MFT Mount)
Pickup available at 9420 E DoubleTree Ranch Rd #107
Usually ready in 2-4 days
Tokina Cinema Vista 40mm T1.5 Lens (MFT Mount)
9420 E DoubleTree Ranch Rd #107
Pickup available, usually ready in 2-4 days
9420 E DoubleTree Ranch Rd #107
Scottsdale AZ 85258
United States
480.386.6981
FREE Shipping for orders $100 above
Add $25 for 2-day expedited shipping
Ask about our Refer a Friend Program!

Got A Question? - Ask Our Team
Craft Images with more Control in Challenging Lighting Conditions with this Tokina Lens!
The Tokina Cinema Vista 40mm T1.5 Lens (MFT Mount) features a maximum T-stop of 1.5, useful when shooting in low-light situations or when you want to capture that exceedingly shallow depth-of-field look. The 40mm lens provides an image circle that more than covers full-frame sensors, is designed to provide sharp images, and shares the same form factor, lens gear position, focus rotation, and front barrel diameter as the other Tokina Cinema Vista prime lenses. This makes on-set lens changes a fast and efficient operation.
Fast T1.5 Lenses with Sensor Coverage well beyond Full Frame 
Keep your subject right where you left it with our virtually zero-breathing optical design—precision and versatility for the future. Featuring high-resolution modern optics with a free-form design for visual acuity matching the human eye. Cinematography is your art, ours is technology!
Tokina Cinema has introduced the new Vista series T1.5 Prime Lenses. These revolutionary new lenses feature a huge 46.7mm image circle making these lenses compatible with nearly every motion picture camera sensor on the market including VistaVision format. The new Vista series all are the exact same size and gear position for easy setup and workflow. Ultra sharp with nearly zero image breathing during focus pulls. Tokina Cinema Vista is truly the modern ultra crisp works-on-everything solution for your cinema and motion imaging capture needs.
FEATURES:
Fast T1.5 T stop, good for low-light filming
Nearly no breathing during focus pulls
Very pleasing image characteristics across the Iris range and usable side open
T1.5 through T22 Iris range
Use of aspherical elements and modern coatings, nicely corrected image, exceptionally low chromatic aberrations
Newly designed large format cinema glass
The image circle of 46.7mm covers FF35, VistaVision, and Red Dragon 8K VV
Clearly marked focus and iris scales on both sides of the lenses
Consistent 114mm front outer diameter, good for efficient matte box use
Lenses also feature a 112mm screw-in filter size (excluding Vista 18mm)
Consistent length of the lens during focus pull, swing away matte box stays put
9-bladed iris for rounded bokeh aesthetic
No image shirt during focus pull
Robust construction materials, good for long-term use and ownership
Shimmable mount
WHAT'S INSIDE:
Tokina 40mm T1.5 Cinema Vista Prime Lens (MFT Mount, Feet)

Front Lens Cap

Rear Lens Cap
Whats in the Box?
WHAT'S INSIDE:
Tokina 40mm T1.5 Cinema Vista Prime Lens (MFT Mount, Feet)

Front Lens Cap

Rear Lens Cap