Cinematic "Hollywood"

Look
WITHOUT

price tag
BLACKMAGIC POCKET CINEMA

CAMERA 6K PRO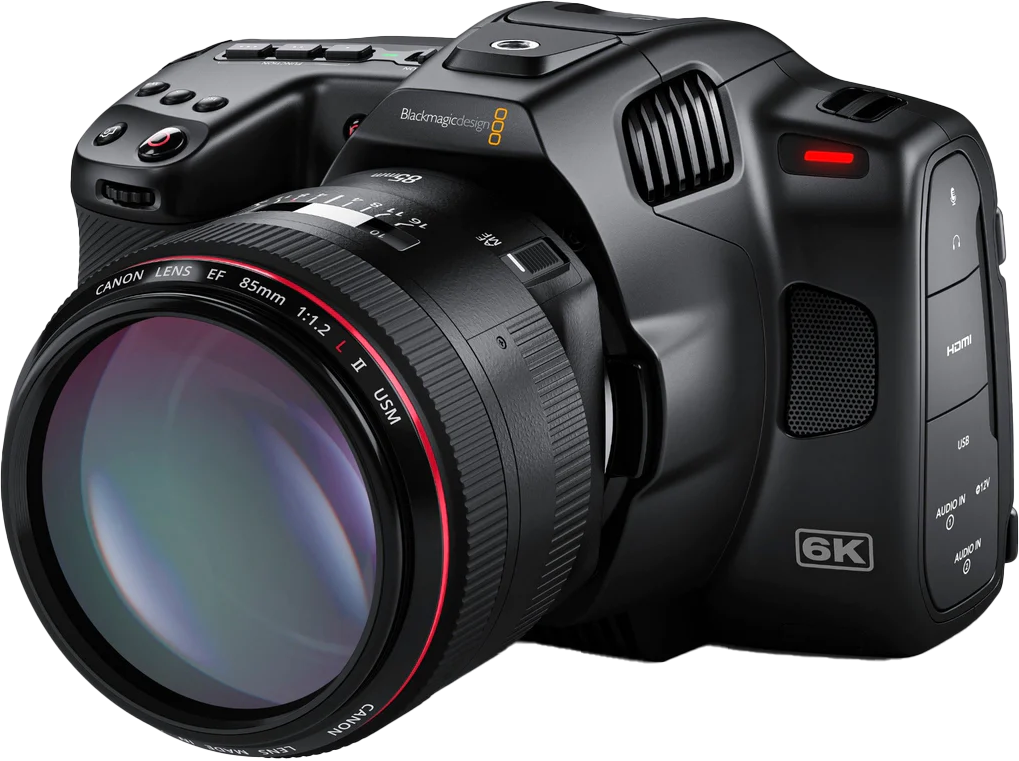 Easy-to-find and easy-to-navigate buttons. Access any function without taking your eyes off the action!
Sculpted with space-age carbon fiber polycarbonate exterior to create that robust build and perfect hand grip. Built for mobility, on-the-go shoots, and body armor you can hold for long hours.
Easy-to-find and easy-to-navigate buttons. Access any function without taking your eyes off the action!
State-of-the-art image sensors, mounts for EF and MFT lenses, external controls, an LCD touchscreen monitor, professional audio recording with high-quality microphones, a USBC expansion port, and more!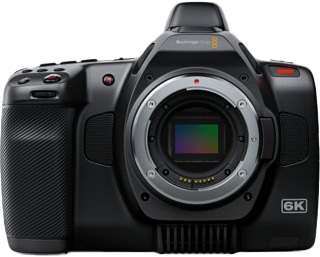 Featuring an EF lens mount, the blackmagic Pocket Cinema Camera 6K Pro lets you use the lenses you already own from your existing lens collection!
The built-in touchscreen helps in setting the perfect framing shots and checking focus. Just double-tap to zoom in, customize focus assist, focus peaking, and more.
Convenience on the surface. At first glance, the LCD touchscreen readily shows everything you need
in full display.
Impressive cinema quality merged with professional features!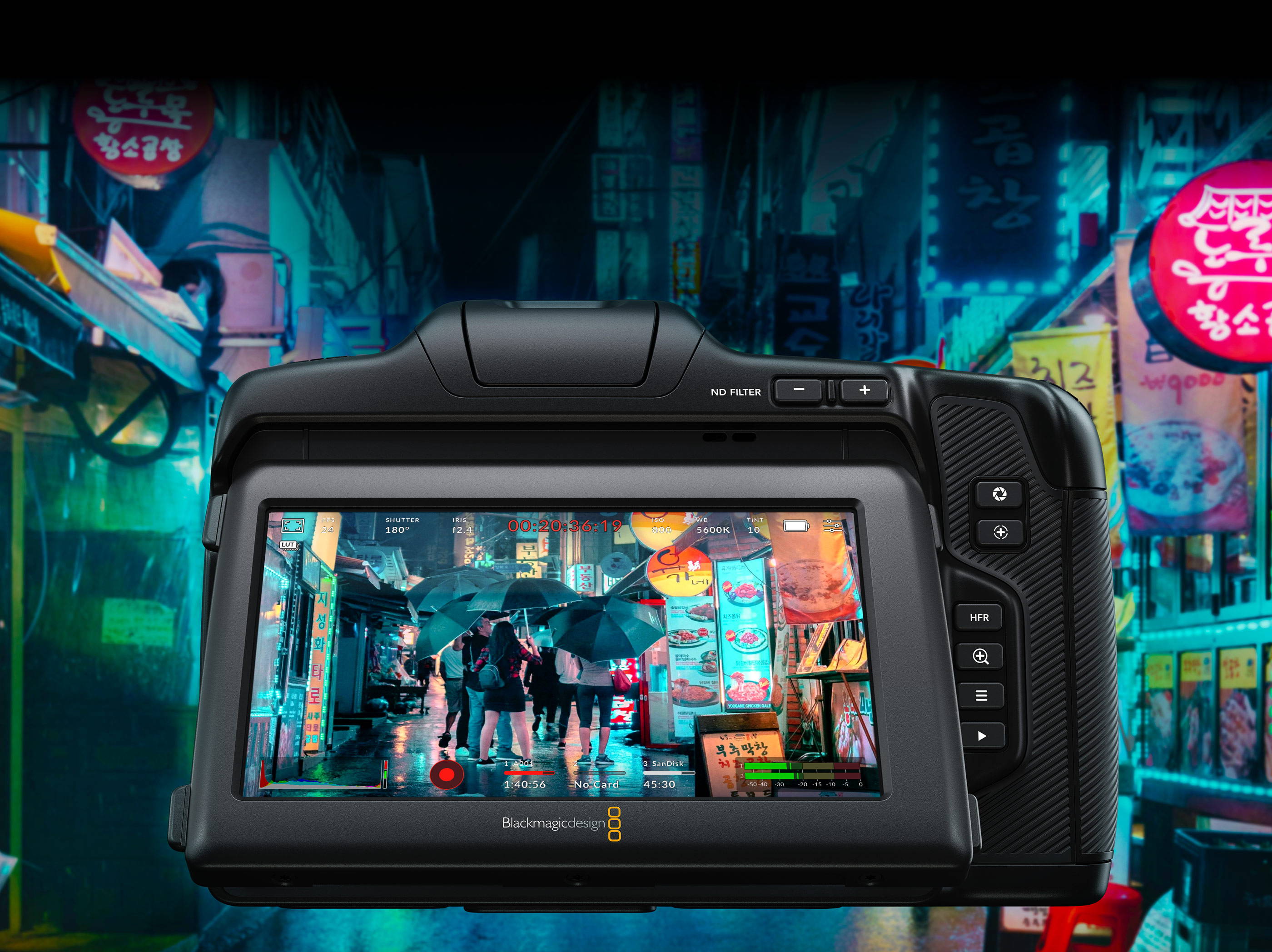 GAME-CHANGING CAMERA
FOR ASPIRING AND GROWING FILMMAKERS
DO IT LIKE A PRO
Blackmagic Design Pocket Cinema Camera 6K Pro gives an outstanding performance with its remarkable features: 6k resolution with EF lens mount, built-in motorized ND filters, 5" tilt-adjustable LCD touchscreen, wireless bluetooth camera control, SD card and CFast media, external USB-C media disk recording and Davinci Resolve Studio License included!
LARGE LCD TOUCHSCREEN DISPLAY
Navigating with buttons slows you down. The touchscreen display lets you tap through commands in seconds. Thanks to its large 5-inch LCD touchscreen, you can get an overview of the heads-up display (HUD), camera setup options, and customize your settings without scrambling through the menus.
GET THAT PERFECT SHOT IN HD -
With 13 stops of dynamic range and an astounding 6K resolution, Blackmagic Design Pocket Cinema Camera allows you to get that perfect shot while preserving the lightest and darkest areas of an image MORE THAN A SIMPLE VIDEO CAMERA CAN. Comes with a removable battery door, 4 shockproof microphones, a heavy-duty lens mount, and a built-in speaker.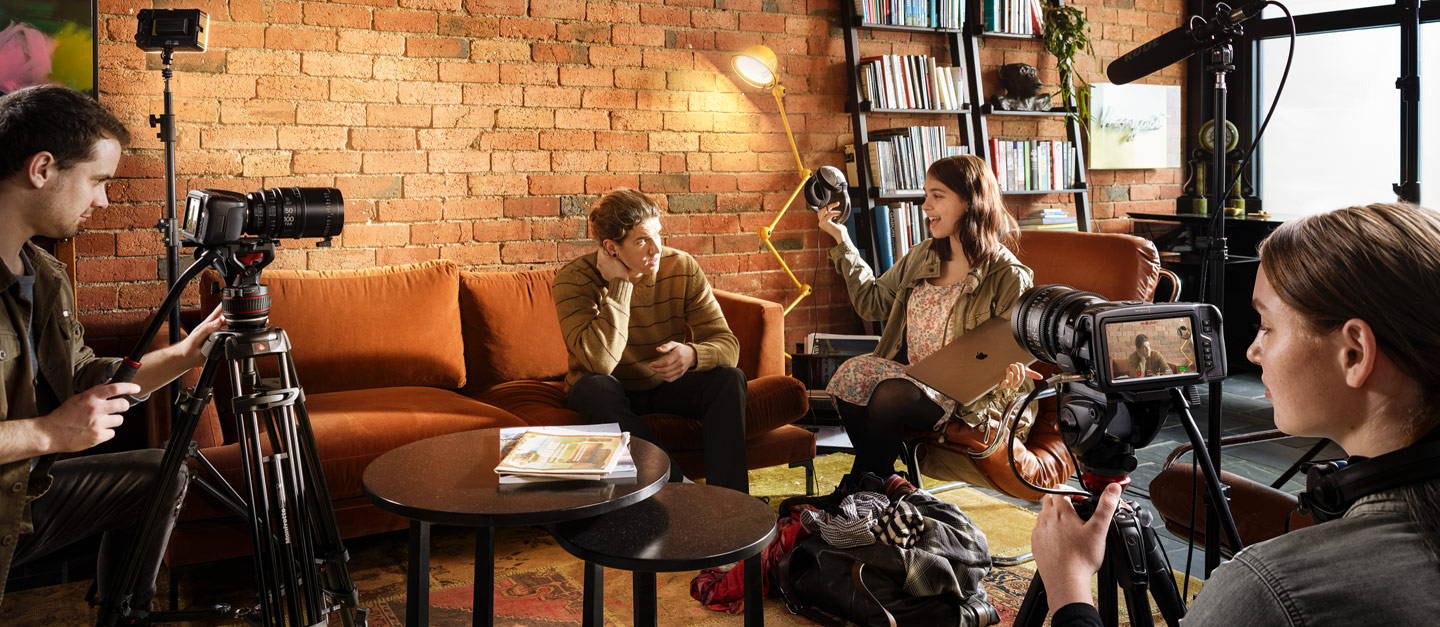 Give your indie film a Hollywood look
The Blackmagic Pocket Cinema Camera lets you get the same high end image quality of a Hollywood feature film on any budget! In this example, the 6K model was used with EF mount and Atlas Orion 35, 65, and 80mm cinematic lenses. Blackmagic RAW was used so that the original camera image quality could be maintained throughout post with DaVinci Resolve. On set, 128 GB Hagiwara and 256GB SanDisk CFast cards were used so it was quick and easy to backup footage between shots. A small rig was used including a Blackmagic Video Assist 4K, which made it easier for the rest of the crew to follow along, check focus and see framing. The DOP also added SmallRig rails, a Bright Tangerine Revolvr follow focus and a tripod. Whether you're shooting a drama, romantic comedy, or an action packed thriller, the Blackmagic Pocket Cinema Camera is perfect for indie films!
Create exotic travel and food blogs!
The Blackmagic Pocket Cinema Camera is easy to travel with because everything you need is built in, making it ideal for food and travel blogs. In this example, the DOP wanted to capture the changing mood of the street market as it moved from sunset into night. Using the Blackmagic Pocket Cinema Camera 4K and compact Olympus and Lumix MFT lenses, the shoot recorded all night using Blackmagic RAW 8:1 with extended video mode onto 256GB CFast cards, shooting great looking images that didn't have to be color corrected. The camera's dynamic range and great low light performance made it easy to shoot inside, outside in late afternoon light, or even at night under the street lights. At night, the cards were mounted onto a laptop, edited it together using the new cut page in DaVinci Resolve, and the content uploaded online!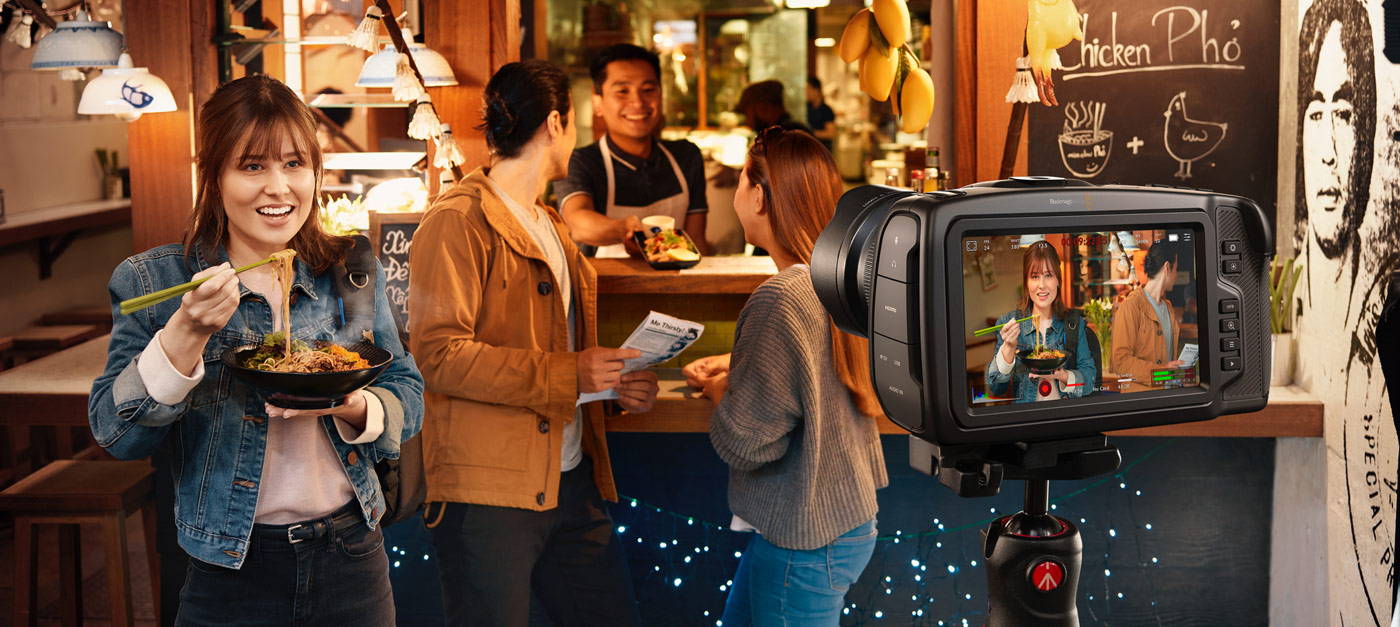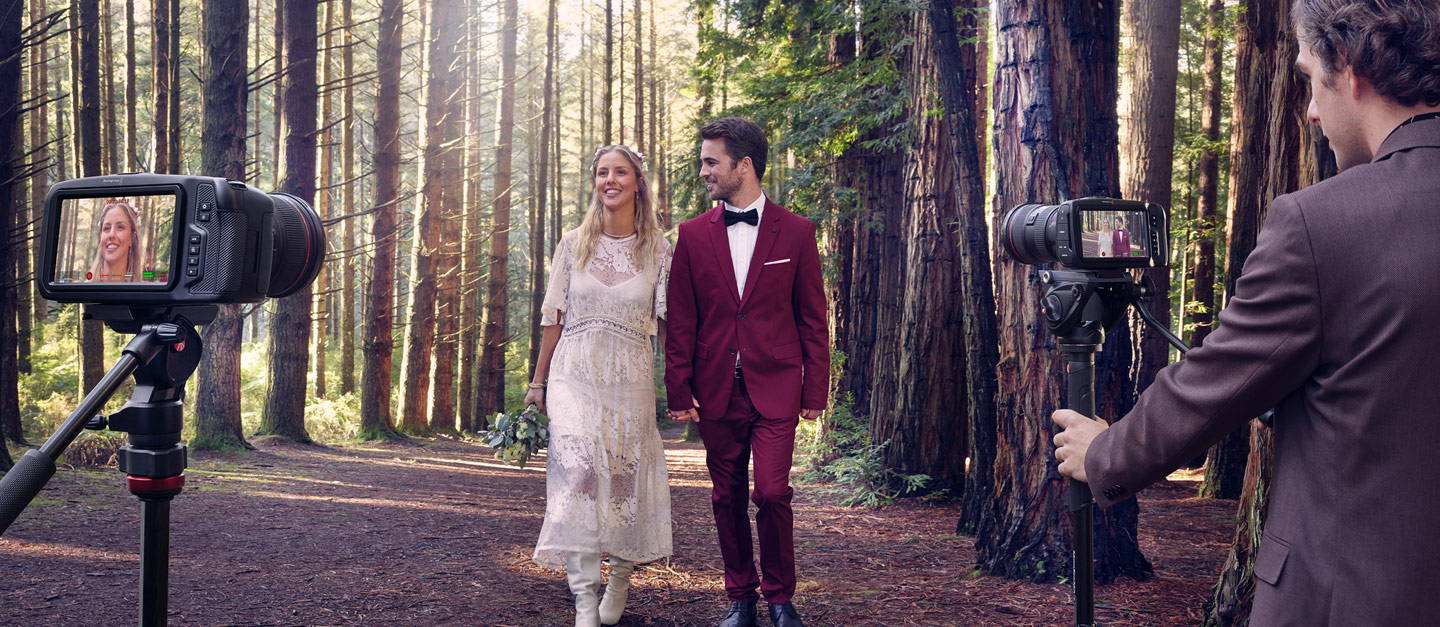 Make timeless memories with your next wedding shoot
Everybody wants a beautiful wedding video, but nobody wants a large crew with a massive camera. In this example, the videographer took advantage of the Blackmagic Pocket Cinema Camera's 6K Super 35 image sensor, Canon EF lenses, and dual native ISO to record with shallow depth of field. This allowed him to create a gorgeous soft bokeh background effect for tender, romantic images that the couple will cherish for years to come. Dual native ISO also let him shoot indoors and outdoors without having to worry about lights. Shooting using Blackmagic RAW 8:1 and 12:1 created images far better than DSLR video in extremely small files. Since weddings are often long events, a high capacity USB‑C SSD and a Blackmagic Pocket Battery Grip were added so that the shoot could continue for hours on end uninterrupted.
Real Estate
Blackmagic Pocket Cinema Camera 6K 'Zero Two'
OUTDOOR SHOOT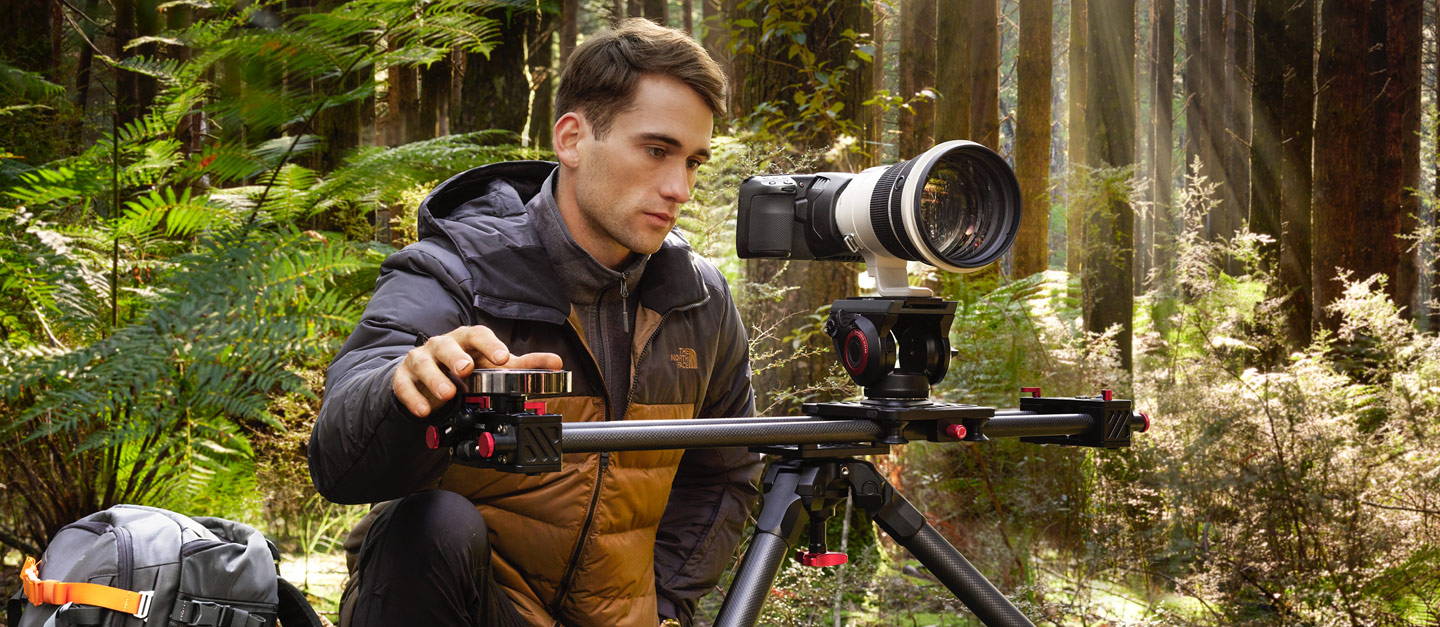 INDOOR SHOOT