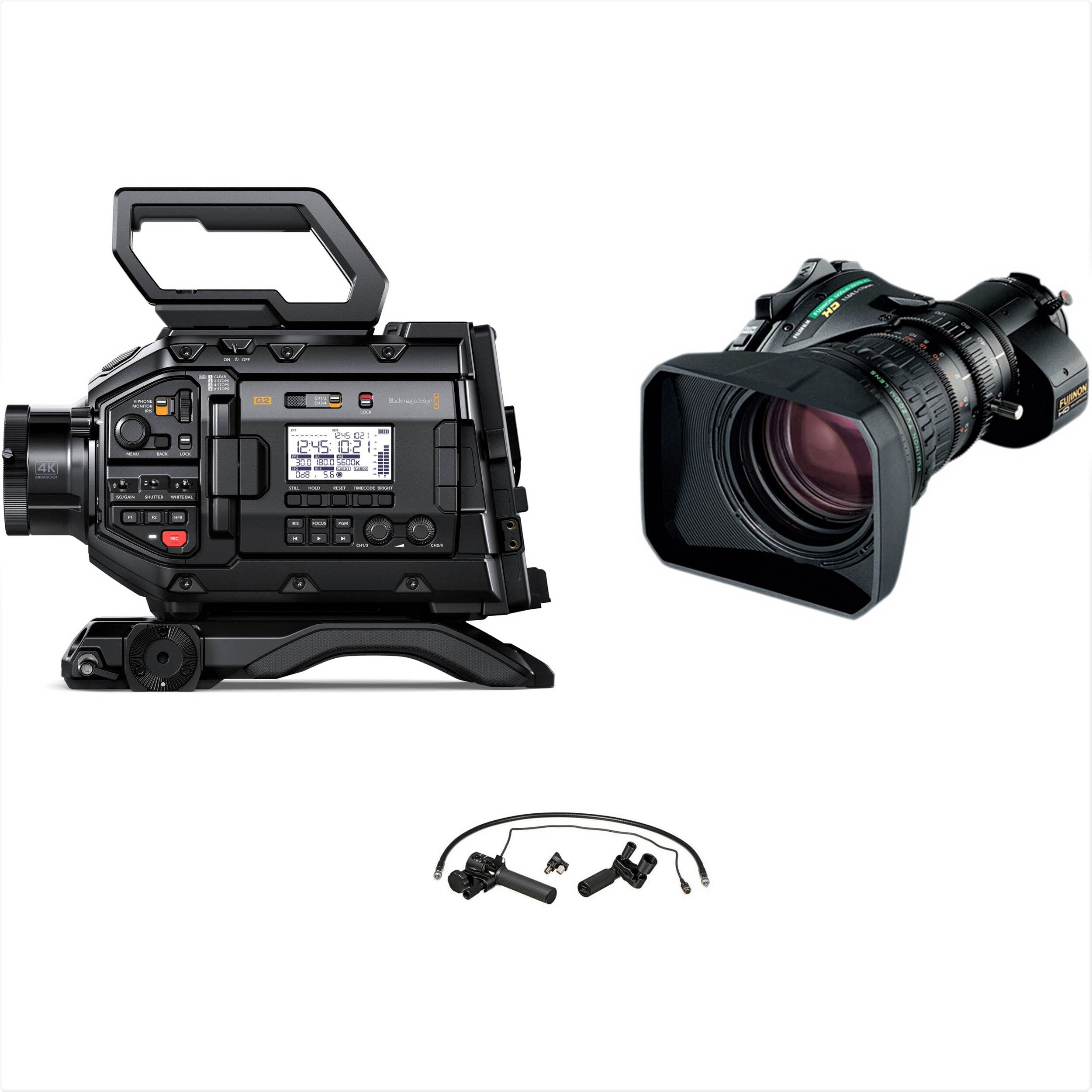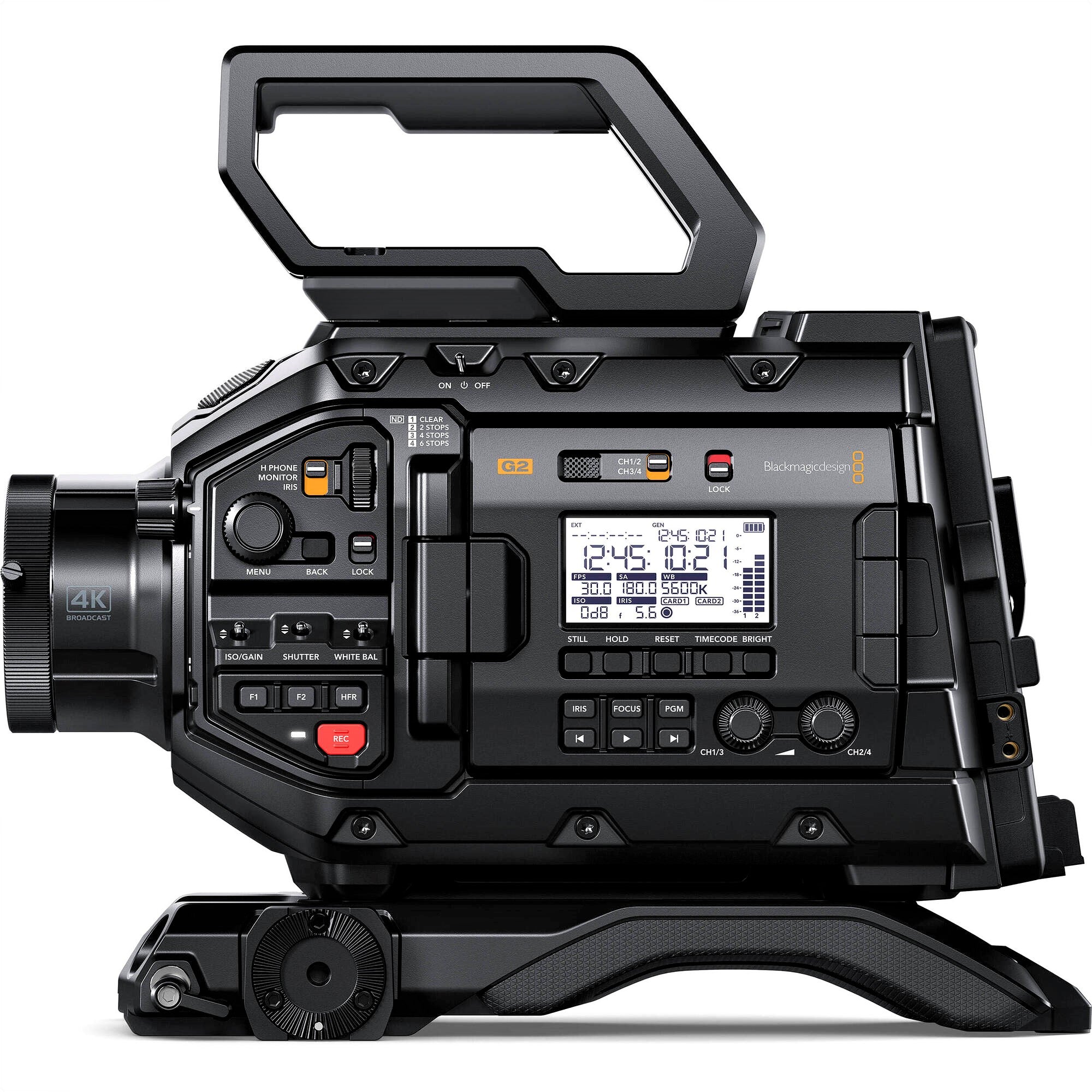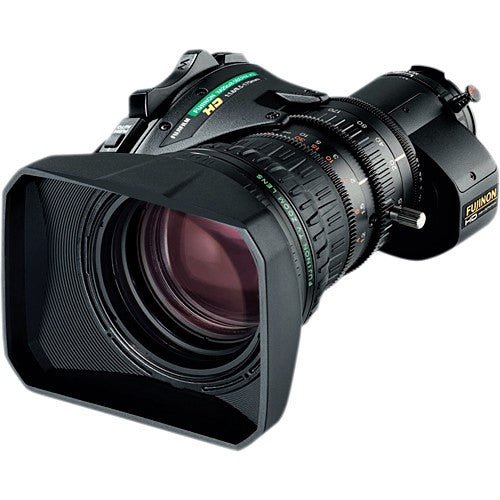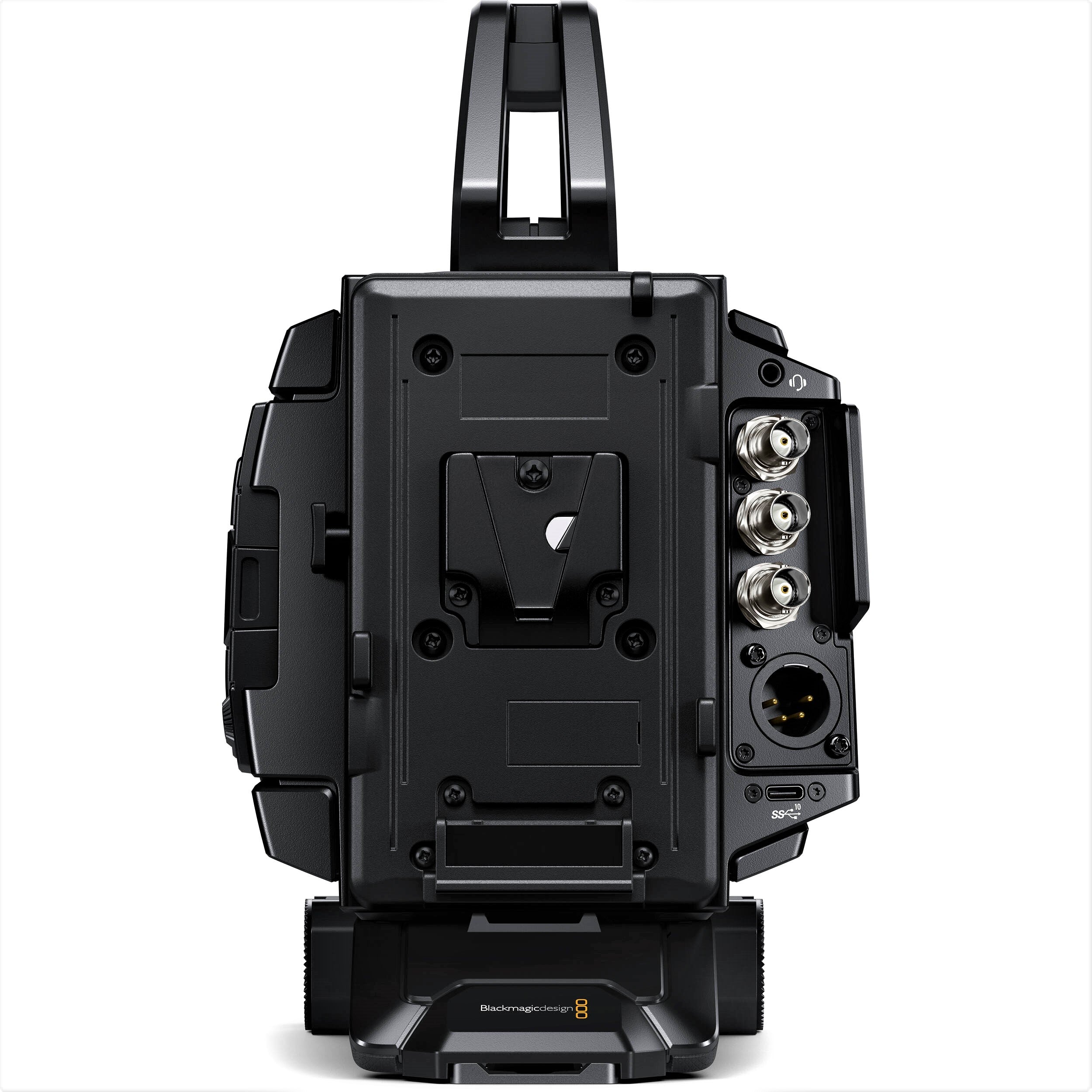 Blackmagic Design URSA Broadcast G2 with Fujinon XA20sX8.5BERM-K3 and MS-01 Semi Servo Rear Control Accessory Kit
Pickup available at 9420 E DoubleTree Ranch Rd #107
Usually ready in 2-4 days
Blackmagic Design URSA Broadcast G2 with Fujinon XA20sX8.5BERM-K3 and MS-01 Semi Servo Rear Control Accessory Kit
9420 E DoubleTree Ranch Rd #107
Pickup available, usually ready in 2-4 days
9420 E DoubleTree Ranch Rd #107
Scottsdale AZ 85258
United States
480.386.6981
FREE Shipping for orders $100 above
Add $25 for 2-day expedited shipping
Ask about our Refer a Friend Program!

Got A Question? - Ask Our Team
Add a full broadcast camera with a servo zoom kit to your studio with the Blackmagic Design URSA Broadcast G2 with Fujinon XA20sX8.5BERM-K3 and MS-01 Semi Servo Rear Control Accessory Kit. This kit includes the URSA Broadcast G2 4K studio camera, the Fujinon XA20sx8.5BERM-K3 ENG 8.5 to 170mm servo zoom lens with a digital servo, and the Fujinon MS-01 semi-servo kit made up of a zoom servo demand, focus/handle grip, flexible connector cable, and manual focus module.
The new Blackmagic URSA Broadcast G2 is an incredibly powerful camera designed for both traditional and online broadcasters. The 3 cameras in 1 design allow it to work as a 4K production camera, a 4K studio camera, or a 6K digital film camera! You can record to common SD cards, UHS-II cards, CFast 2.0 cards, or external USB disks, using common file formats such as H.265, ProRes, and Blackmagic RAW. You can even change the lens mount! No other broadcast camera is so flexible! 
The Fujinon XA20sX8.5BERM-K3 ENG Lens is an 8.5-170mm lens, designed to provide 2/3" format cameras with a wide to super telephoto angle-of-view. The lens has a 20x zoom ratio, and a 2x extender effectively doubles the focal range. An ergonomic, digital servo zoom control is also included.
URSA Broadcast G2 Camera
Fujinon XA20sx8.5BERM-K3 ENG Lens
MS-01 Rear Zoom/Focus Lens Control Kit
Digital Servo Unit Included
6K CMOS Sensor, Dual Native ISO
Fast f/1.8 Max Aperture at 8.5-113mm
20x Zoom Ratio and 2x Extender
Fujinon XA20SX8.5BERM HD Professional Lens
Focal Length Covered 8.5 to 170mm (340mm with x2 extender)
HD Optical Performance
Built-in an x2 extender
Newly eXceed Servo Grip
Quick zoom*1 and Auto Cruising
Latest EBC coatings for improved optical performance
*Note: It is necessary to set the lens up to use the Quick Zoom function.
Blackmagic Design URSA Broadcast G2 Camera
B4 Turret Dust Cap

EF Mount

EF Mount Dust Cap

8 x EF Mount Screw

12V/100W Power Supply

URSA Mini Shoulder Pad

URSA Mini Top Handle

V-Mount Battery Plate

4 x V-Mount Plate Spare Screw

Viewfinder Mounting Plate

2 x 1/4"-20 Baseplate Screw

2 x Long 1/4"-20 Top Handle Screw

2 x Short 1/4"-20 Top Handle Screw

DaVinci Resolve Studio Download QR Code

Camera Software Download QR Code

Limited 1-Year Warranty
Fujinon XA20sx8.5BERM-K3 ENG Lens
2-Year Warranty on Parts and Labor
Fujinon MS-01 Rear Zoom and Focus Lens Control Kit for ENG/EFP Lenses
SRD-92B Zoom Servo Demand

CFH-3 Focus Handle/Grip

CFC-12-990 Flexible Cable

FMM-6B Manual Focus Module

90-Day Warranty
Whats in the Box?
Blackmagic Design URSA Broadcast G2 Camera
B4 Turret Dust Cap

EF Mount

EF Mount Dust Cap

8 x EF Mount Screw

12V/100W Power Supply

URSA Mini Shoulder Pad

URSA Mini Top Handle

V-Mount Battery Plate

4 x V-Mount Plate Spare Screw

Viewfinder Mounting Plate

2 x 1/4"-20 Baseplate Screw

2 x Long 1/4"-20 Top Handle Screw

2 x Short 1/4"-20 Top Handle Screw

DaVinci Resolve Studio Download QR Code

Camera Software Download QR Code

Limited 1-Year Warranty
Fujinon XA20sx8.5BERM-K3 ENG Lens
2-Year Warranty on Parts and Labor
Fujinon MS-01 Rear Zoom and Focus Lens Control Kit for ENG/EFP Lenses
SRD-92B Zoom Servo Demand

CFH-3 Focus Handle/Grip

CFC-12-990 Flexible Cable

FMM-6B Manual Focus Module

90-Day Warranty