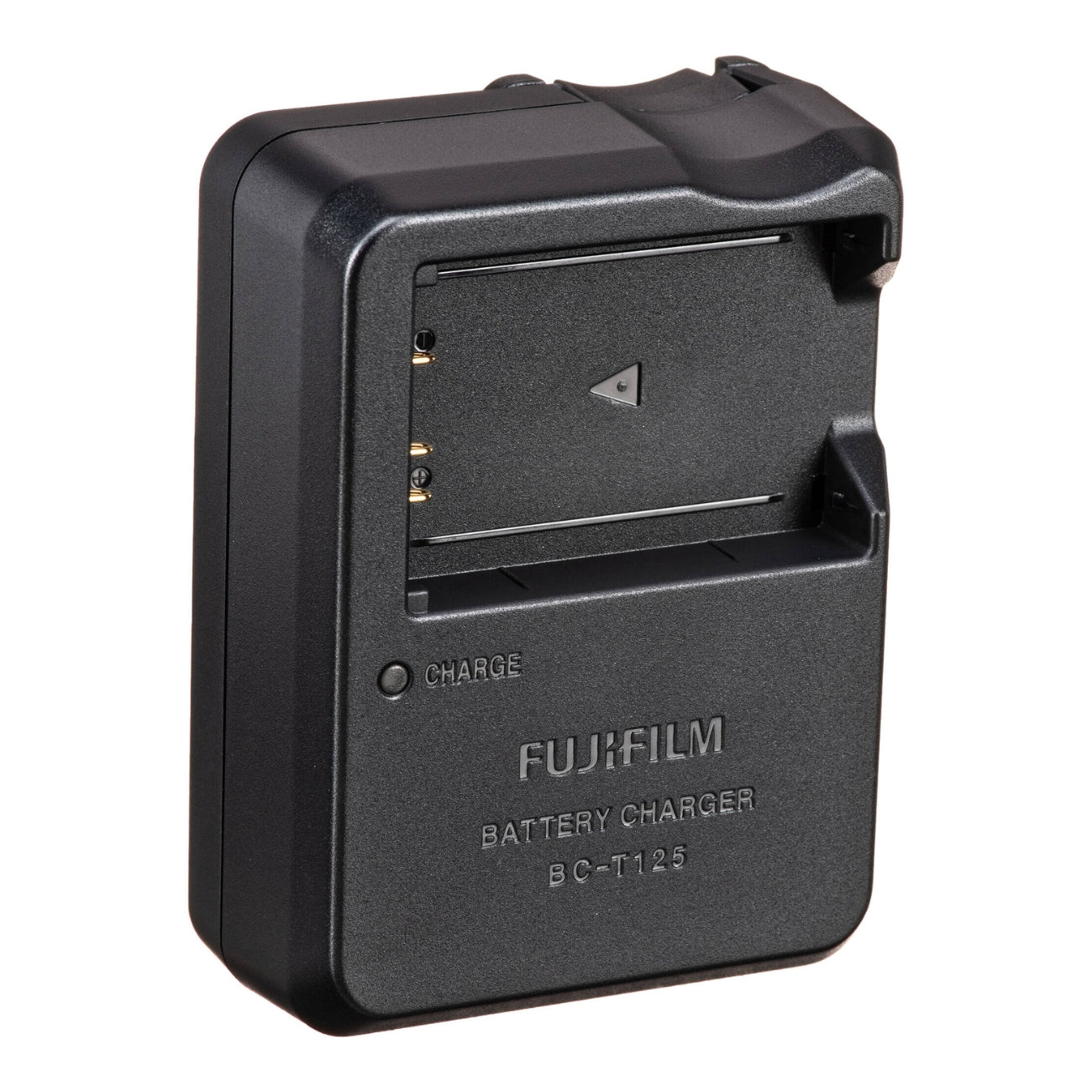 AUTHORIZED DEALER | Fujifilm
Fujifilm BC-T125 Battery Charger
FREE Shipping for orders $100 above
Add $25 for 2-day expedited shipping
Ask about our Refer a Friend Program!

Got A Question? - Ask Our Team
Fujifilm BC-T125 Battery Charger: Keep Your Power Ready
Overview:
Dedicated to the Fujifilm NP-T125 rechargeable lithium-ion battery, the Fujifilm BC-T125 Battery Charger is a spare or replacement item for the one originally included with the GFX 50S medium format mirrorless camera. This compact and lightweight charger ensures a quick and convenient charging experience, keeping your batteries ready for extended photography sessions. With its intelligent charging technology, it efficiently charges NP-T125 batteries, providing optimal power output while preventing overcharging or overheating.
Key Features:

Fast charging: The BC-T125 can fully charge an NP-T125 battery in approximately 2 hours. This is faster than many other battery chargers on the market.
Dual charging: The BC-T125 can charge two NP-T125 batteries simultaneously. This can be helpful for extended shoots or when shooting in cold weather.
Automatic charging: The BC-T125 will automatically stop charging when the battery is fully charged. This helps to prevent overcharging, which can damage the battery.
Compact and lightweight design: The BC-T125 is small and lightweight, making it easy to transport and use on location.
Built-in USB port: The BC-T125 comes with a handy built-in USB port, letting you charge your smartphones and tablets, making it even more versatile.
Universal voltage compatibility: The BC-T125 can be used with voltages from 100 to 240 volts, making it suitable for use in a variety of countries
Discover the Essential Features of the Fujifilm BC-T125 Battery Charger
Compact and lightweight

For NP-T125 Lithium-Ion Battery
What's Included in the Fujifilm BC-T125 Battery Charger
Fujifilm BC-T125 Battery Charger
Whats in the Box?
What's Included in the Fujifilm BC-T125 Battery Charger
Fujifilm BC-T125 Battery Charger