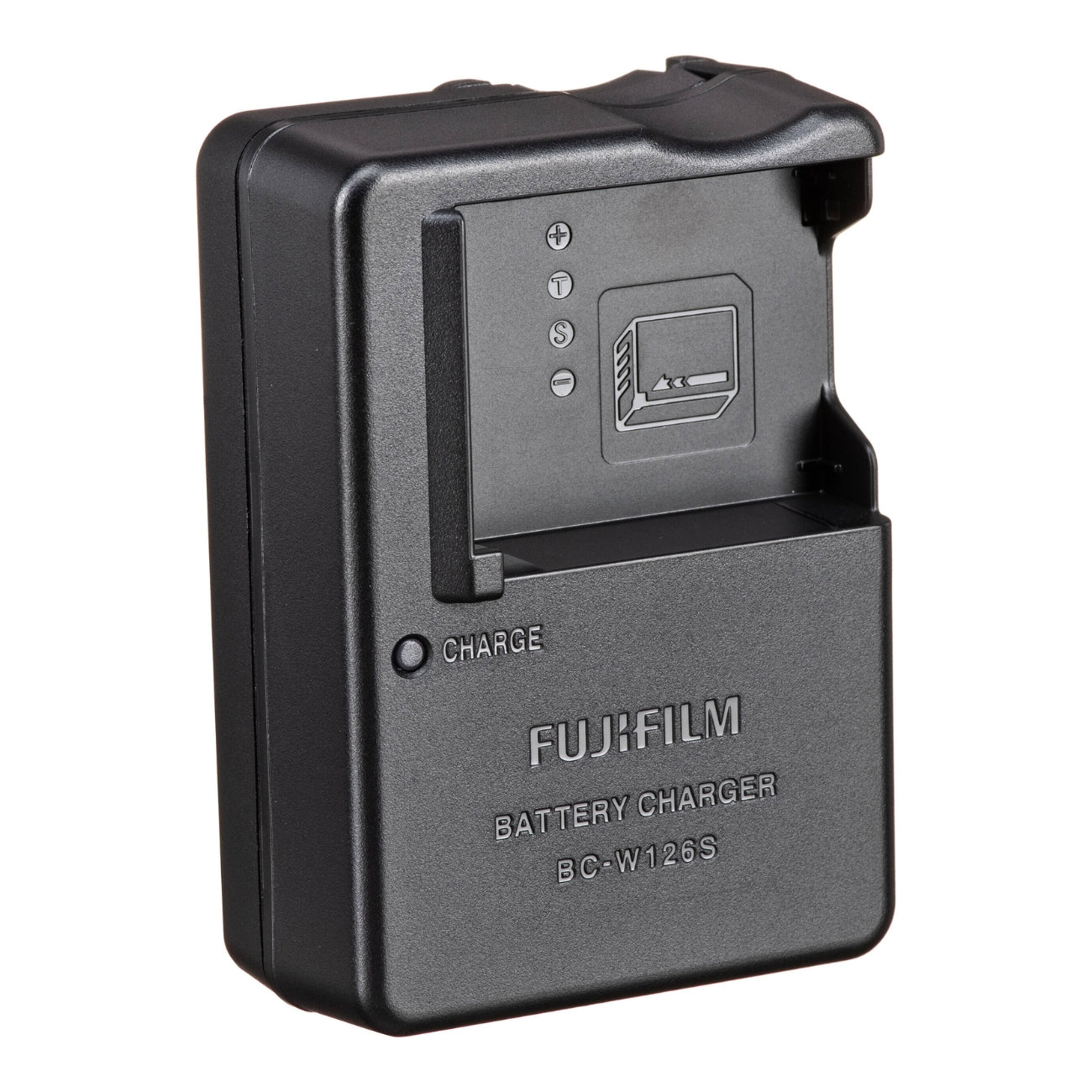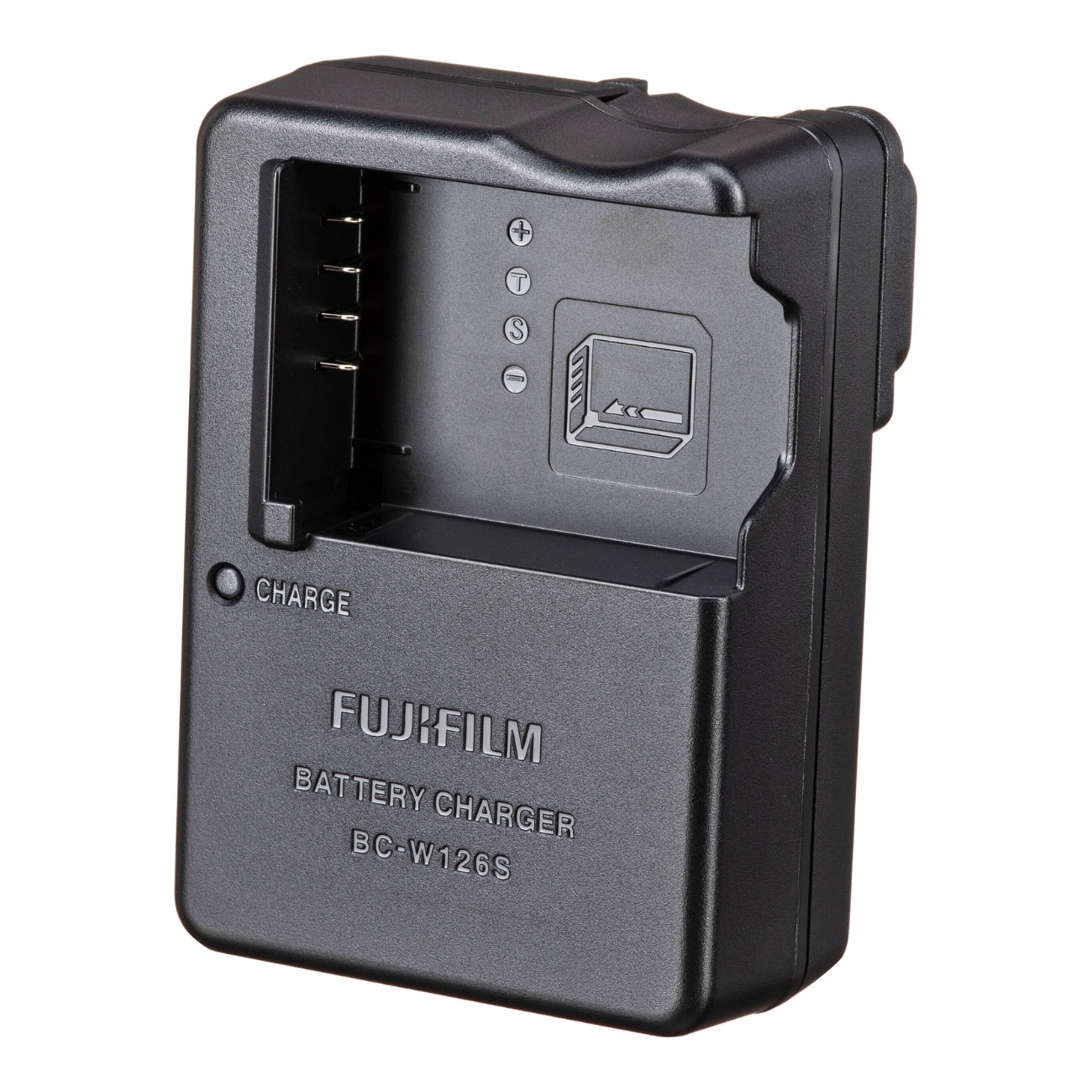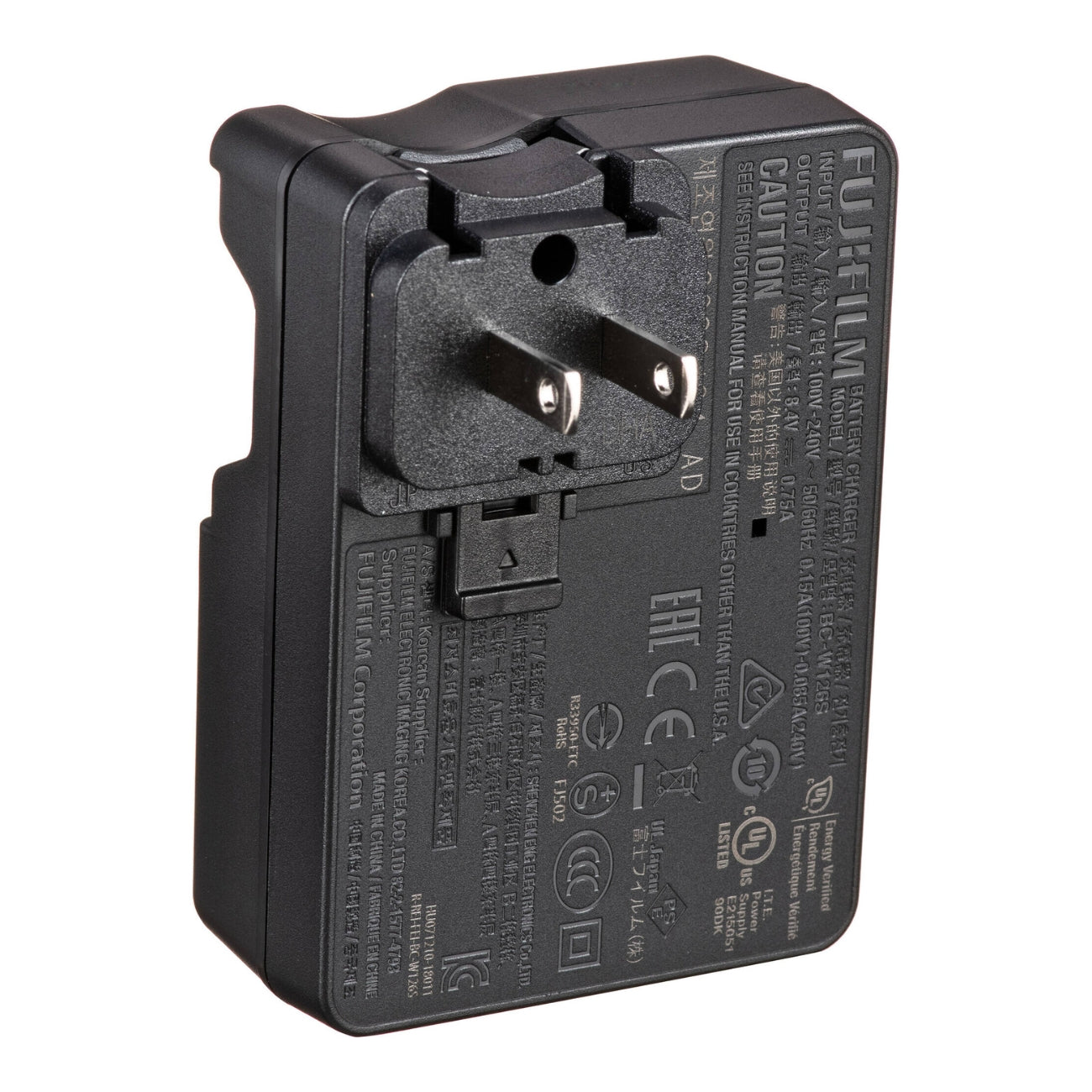 AUTHORIZED DEALER | Fujifilm
Fujifilm BC-W126S Battery Charger
FREE Shipping for orders $100 above
Add $25 for 2-day expedited shipping
Ask about our Refer a Friend Program!

Got A Question? - Ask Our Team
Fujifilm BC-W126S Battery Charger: Power Up with Precision
Overview:
Designed to charge NP-W126/NP-W126S lithium-ion batteries, the Fujifilm BC-W126S Battery Charger is a replacement charger supplied with Fujifilm X-Series mirrorless cameras. This compact, reliable, and portable charger ensures efficient and convenient charging, keeping your batteries ready for extended photography sessions. It has a LED indicator in which it illuminates during the charging cycle and turns off when the charge is complete.
Compatible with:

X-H1

X-Pro3

/ X-Pro2 / X-Pro1

X-T3 / X-T2 / X-T1

X-T30 II

/ X-T30 / X-T20 / X-T10 / X-T200 / X-T100

X-E4 / X-E3 / X-E2S / X-E2 / X-E1

X-M1

X-A7 / X-A5 / X-A3 / X-A2 / X-A1 / X-A10

X100V

/ X100F
Key Features:
LED Charging Indicator -This lithium battery charger features an LED indicator for clear charging status. The LED turns green when fully charged, ensuring readiness.
Versatile Charging Options - Charge NP-W126S batteries for Fujifilm X-series cameras like X-Pro2, X-Pro3, X-T2, X-T3, X-T4, X-T20, X-T30, X-E3, and more with this versatile Fujifilm charger.
Quick Charging - The lithium-ion battery charger is designed to provide fast and efficient charging for NP-W126S batteries. The power supply is AC100V-240V, 50Hz / 60Hz and the charging time is approximately 150min for NP-W126S.
Compact and Lightweight -
Compact and lightweight, this lithium battery charger easily fits in your camera bag or luggage, making it a convenient travel companion.
Safety Features - The BC-W126S portable charger prioritizes safety, preventing overcharging and overheating. It safeguards battery life and ensures secure operation.
Discover the Essential Features of the Fujifilm BC-W126S Battery Charger
LED Indicator
Compact and lightweight
For

NP-W126/

NP-W126S Battery
What's Included in the Fujifilm BC-W126S Battery Charger
Fujifilm BC-W126S Battery Charger
AC Power Cable
Whats in the Box?
What's Included in the Fujifilm BC-W126S Battery Charger
Fujifilm BC-W126S Battery Charger
AC Power Cable