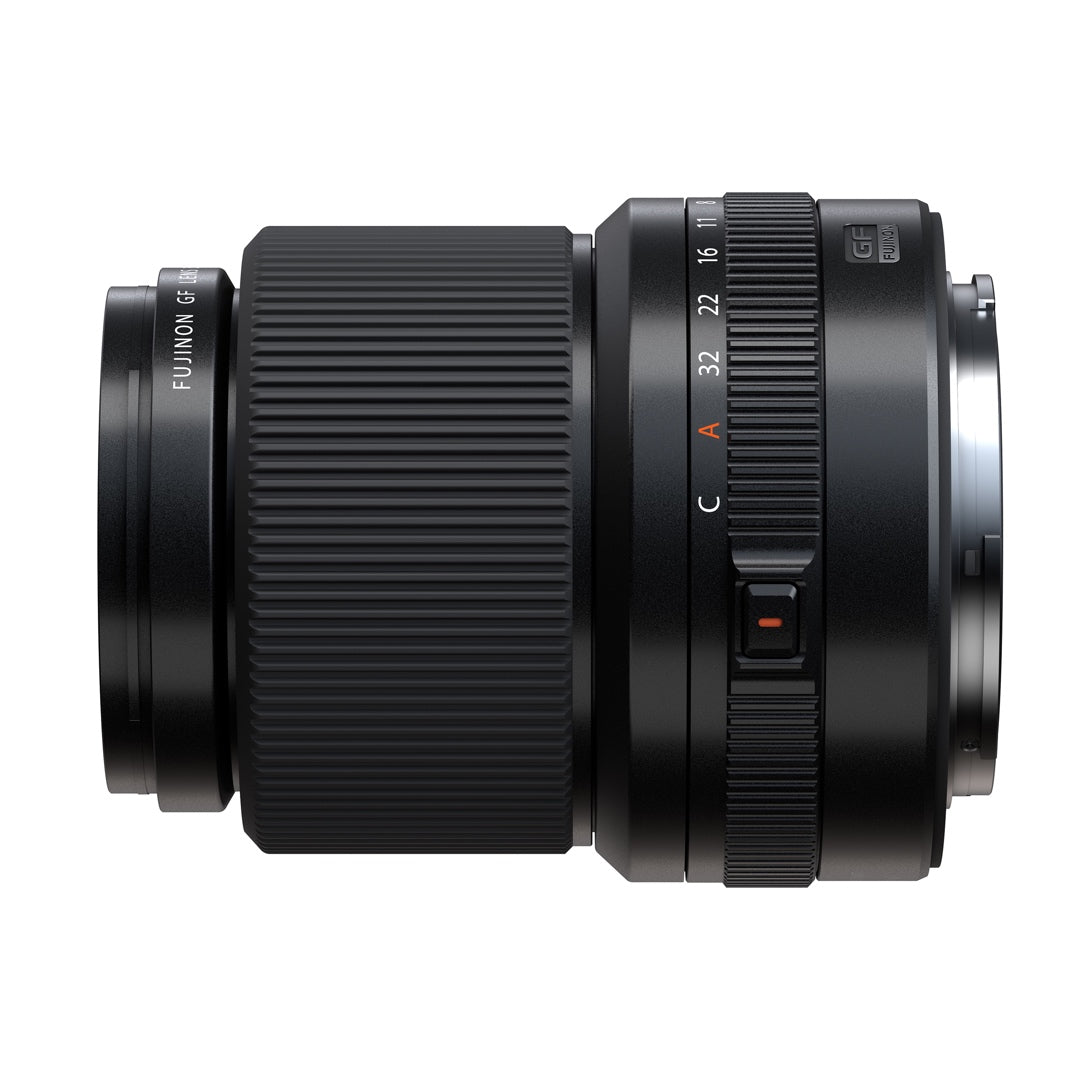 Key Features
Aperture Rage: f3.5 to f32
35mm Equivalent | 24mm Focal Lenth
Fujifilm G Mount
13 elemetns in 10 groups with 2 aspherical and 2 ED elements
Weight: 510g (1.12lb)
Filter Size: 58mm
AUTHORIZED DEALER | Fujifilm
Fujifilm GF 30mm F3.5 R WR Lens
Aperture Rage: f3.5 to f32
35mm Equivalent | 24mm Focal Lenth
Fujifilm G Mount
13 elemetns in 10 groups with 2 aspherical and 2 ED elements
Weight: 510g (1.12lb)
Filter Size: 58mm
FREE Shipping for orders $100 above
Add $25 for 2-day expedited shipping
Ask about our Refer a Friend Program!

Got A Question? - Ask Our Team
Presenting the FUJIFILM GF 30mm f/3.5 R WR: A Compact Wide-Angle Prime Lens
The FUJIFILM GF 30mm f/3.5 R WR is a slender wide-angle prime lens designed for the G-mount GFX medium format camera system. Combining a generous field of view with a compact form factor, this lens boasts a refined optical architecture featuring a collection of low dispersion and aspherical elements. These optical elements work harmoniously to achieve exceptional clarity, precise color rendering, and sharpness, all while minimizing distortion to produce a truly authentic visual experience. Additionally, the lens's focusing group is compact, ensuring swift and responsive autofocus performance, especially useful for capturing moving subjects.
Physically, the lens is built to withstand challenging conditions, equipped with dust, freeze, and weather-resistant construction, making it suitable for use in adverse weather conditions. Furthermore, it features a manual aperture ring for intuitive, tactile control over exposure settings.
Key Features:
Versatile Wide-Angle:

With an equivalent focal length of 24mm, this lens provides a broad field of view, making it well-suited for a variety of subjects.
Portable Aperture:

Despite its compact design, it offers a modest f/3.5 maximum aperture, enabling portability while allowing for effective performance in various lighting situations and depth of field control.

Optical Excellence:

Two extra-low dispersion elements effectively reduce chromatic aberrations and color fringing, ensuring exceptional clarity and color accuracy throughout the aperture and focusing ranges.

Aspherical Precision:

Two aspherical elements are employed to control distortion and spherical aberrations, resulting in outstanding sharpness and faithful rendering.

Responsive Autofocus:

The lens's compact focusing group facilitates quick and precise autofocus operation, ideal for capturing subjects in motion.

Intuitive Aperture Control:

An aperture ring offers straightforward exposure adjustments, including a dedicated "C" (Command) position for camera-based aperture setting.

Weather Resistant:

Designed with dust, freeze, and weather-sealed construction, it can confidently handle harsh climates, even in temperatures as low as 14°F.
Beautiful Bokeh:

The nine-blade rounded diaphragm contributes to a pleasing bokeh quality, enhancing the aesthetic appeal of your images.
Experience the perfect balance of performance and portability with the FUJIFILM GF 30mm f/3.5 R WR, a wide-angle prime lens that delivers exceptional image quality in a compact package.
Whats in the Box?
FLCP-72 II Lens cap
RLCP-002 Rear lens cap
Lens hood
Lens pouch