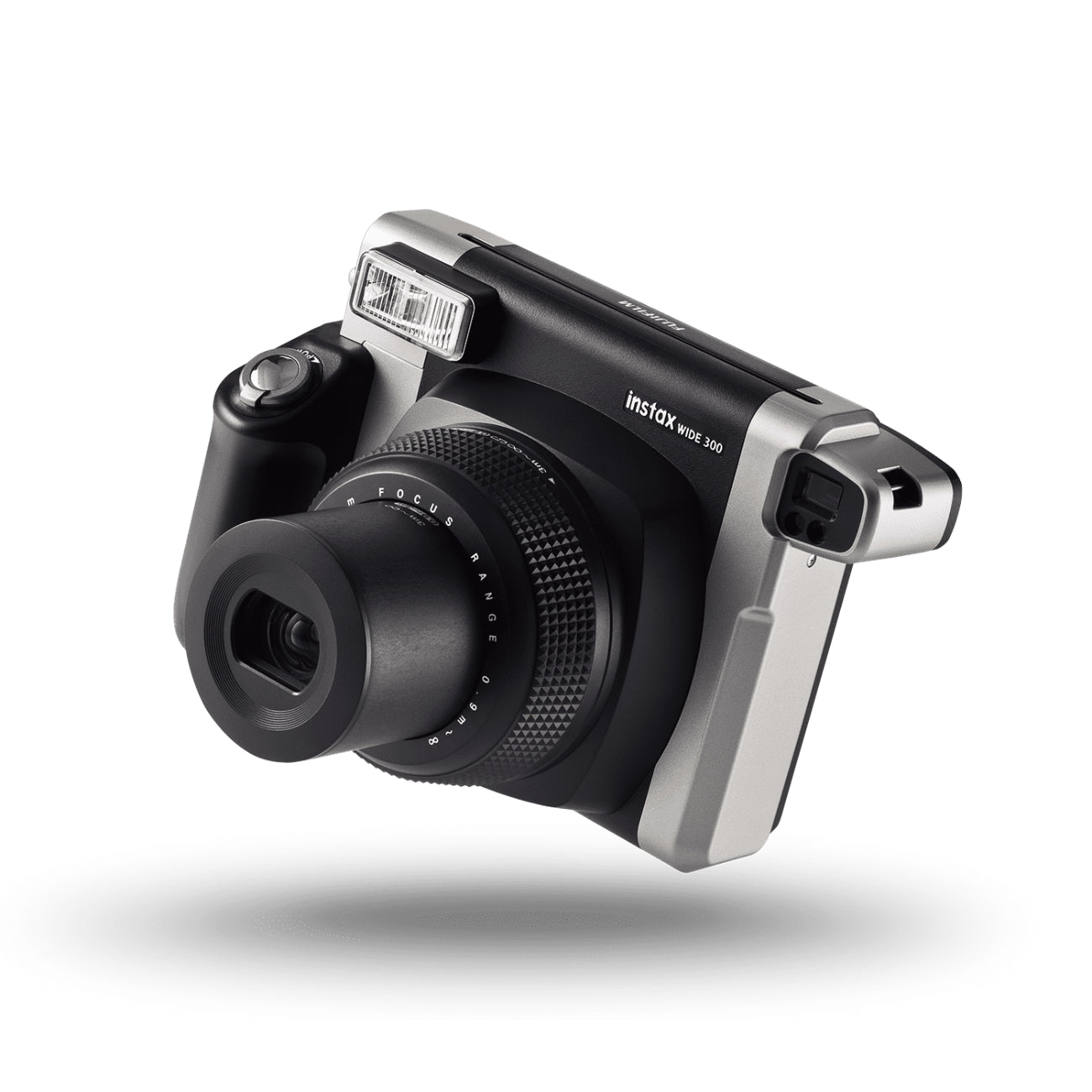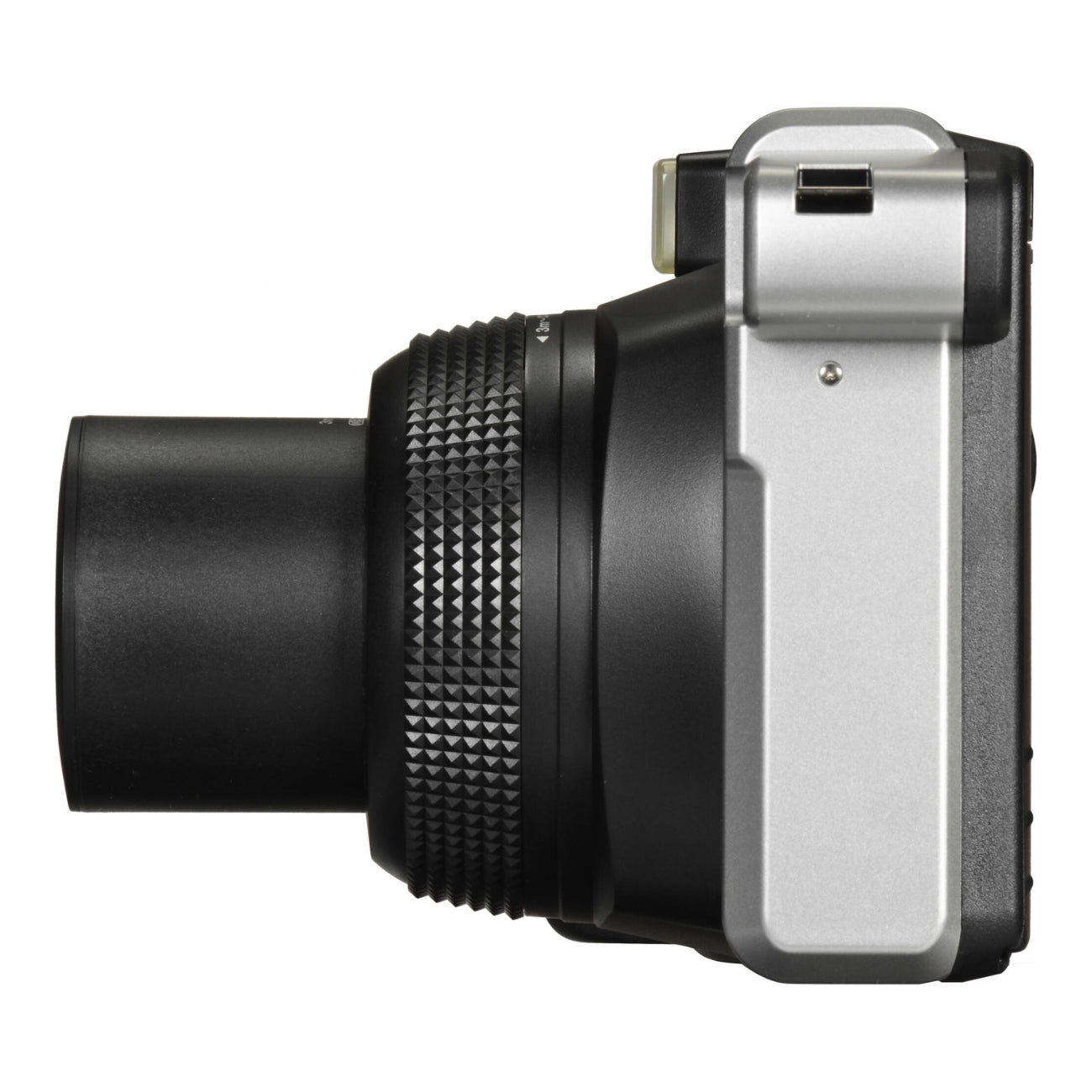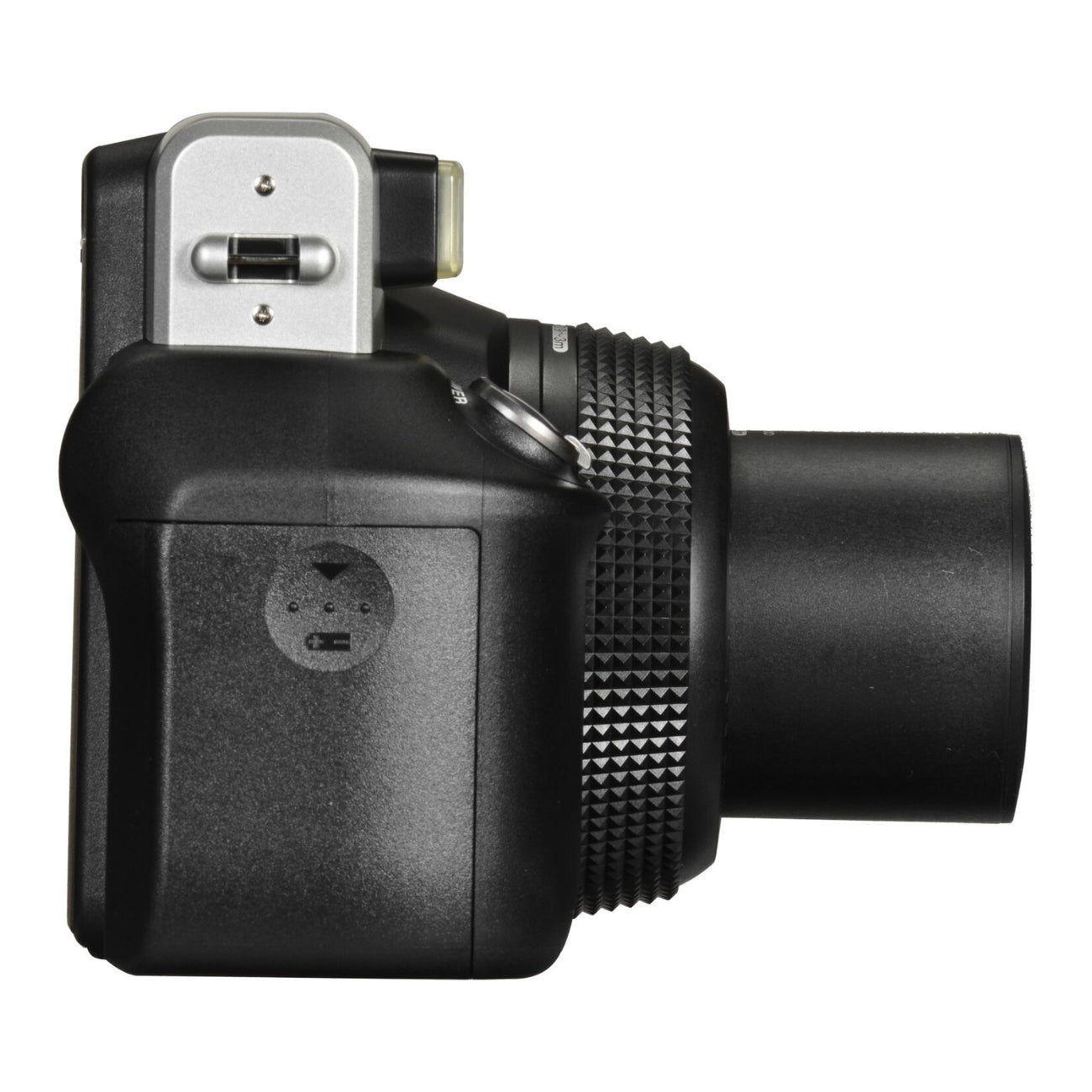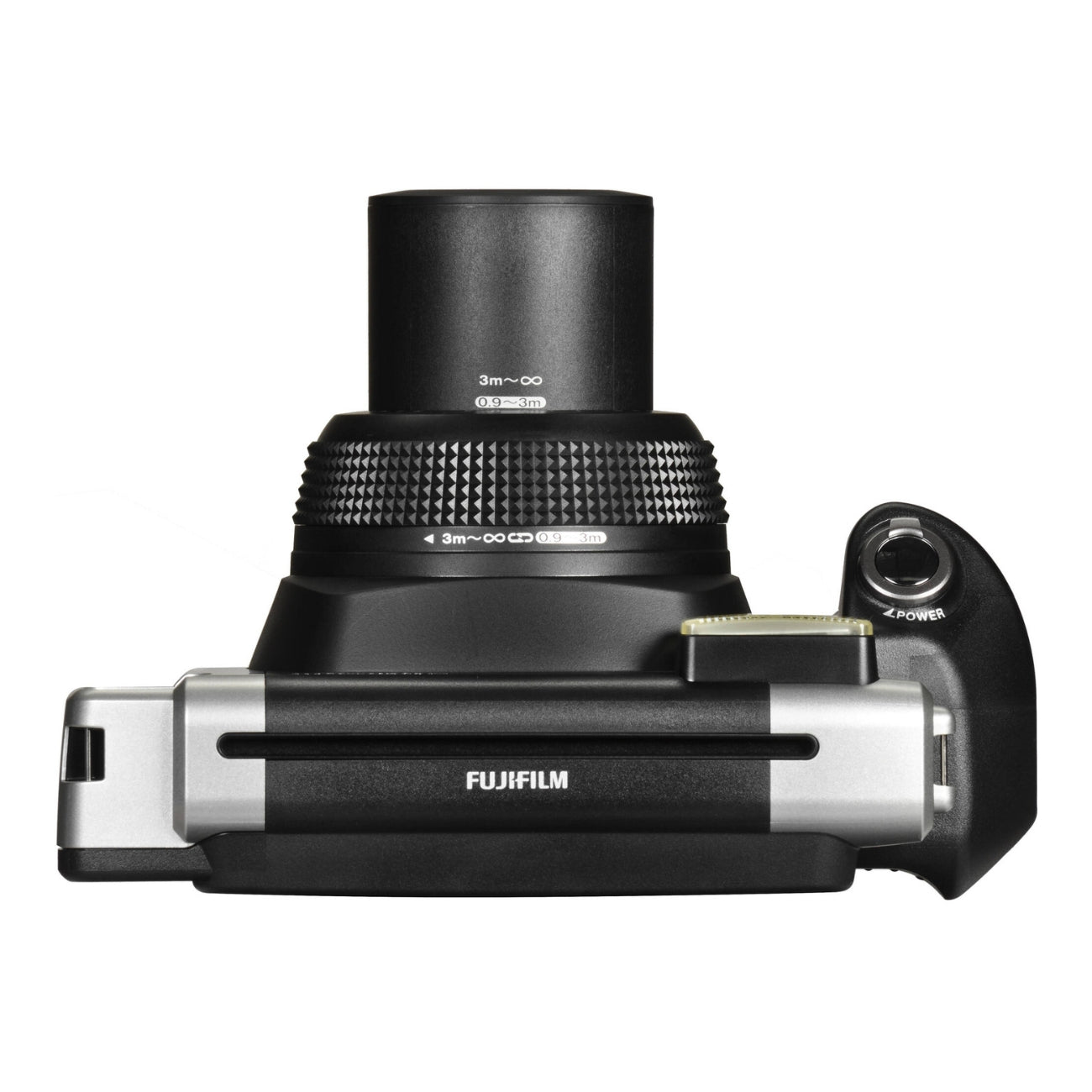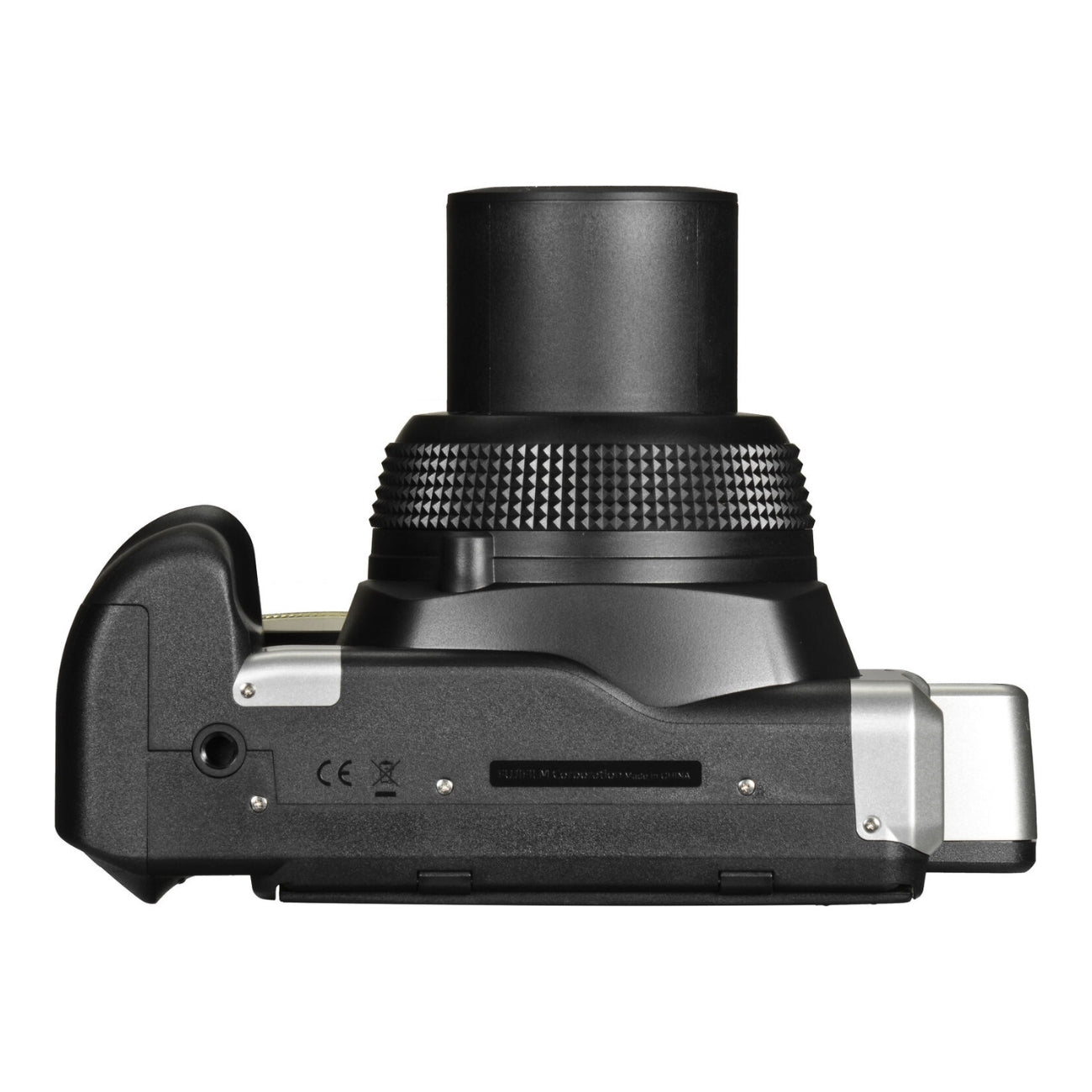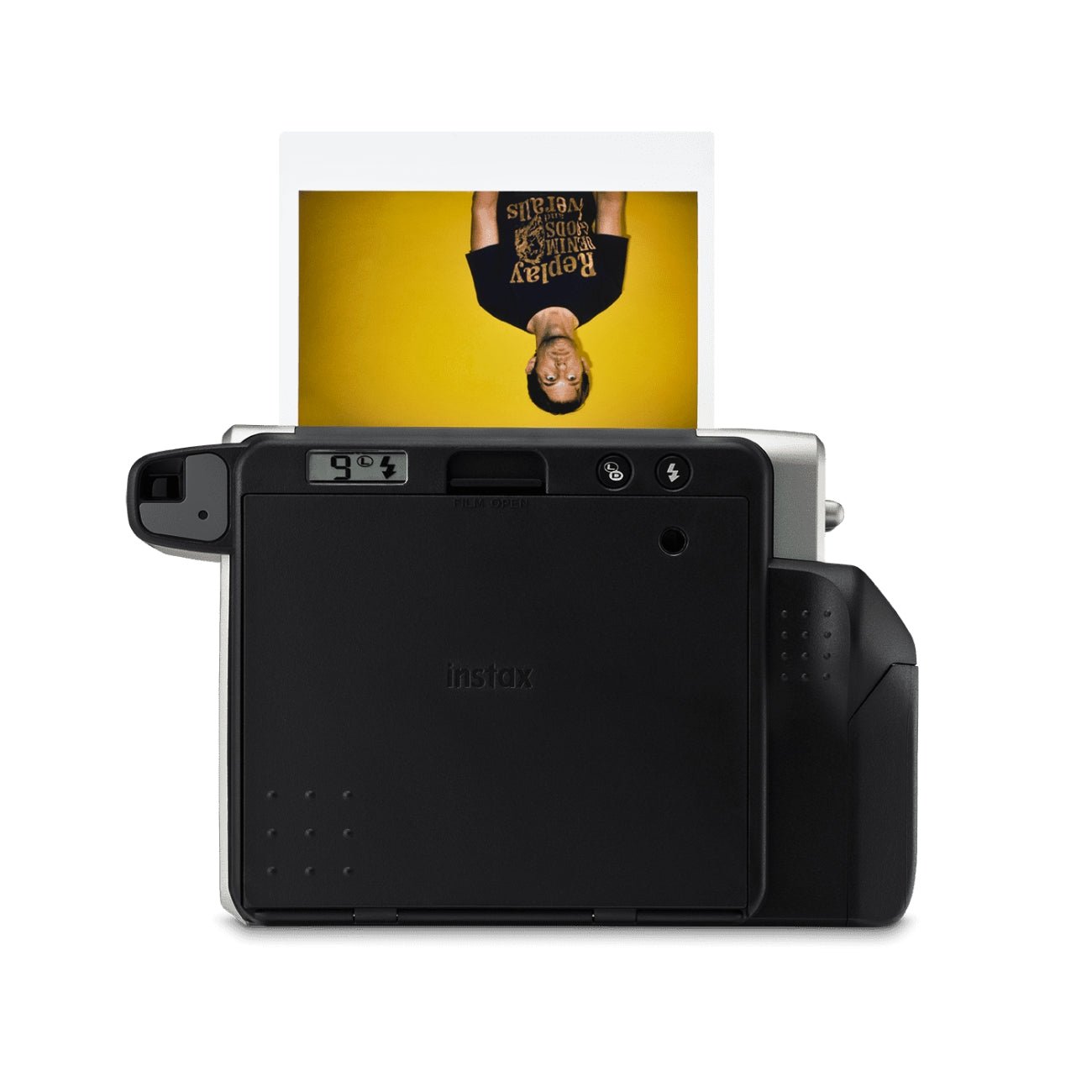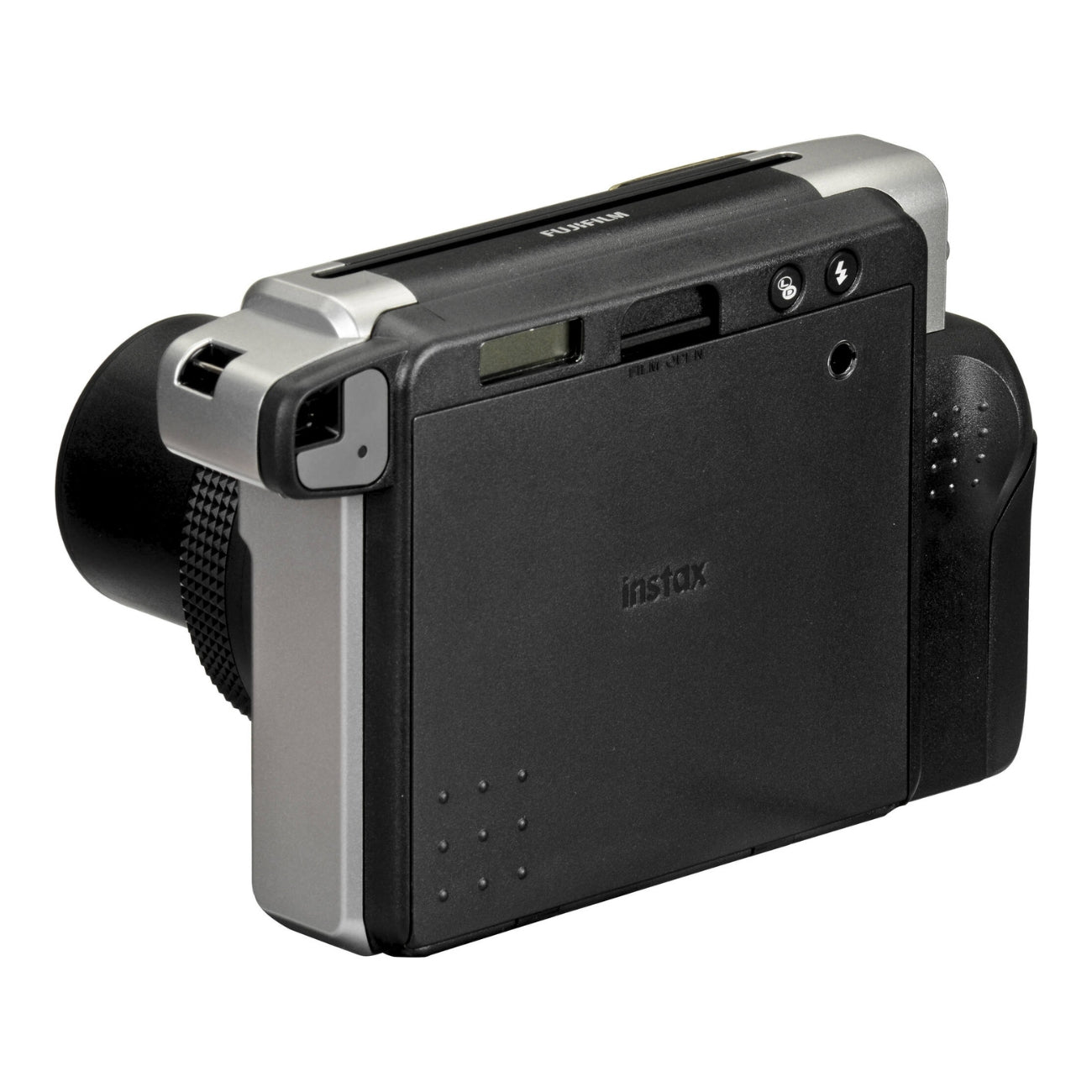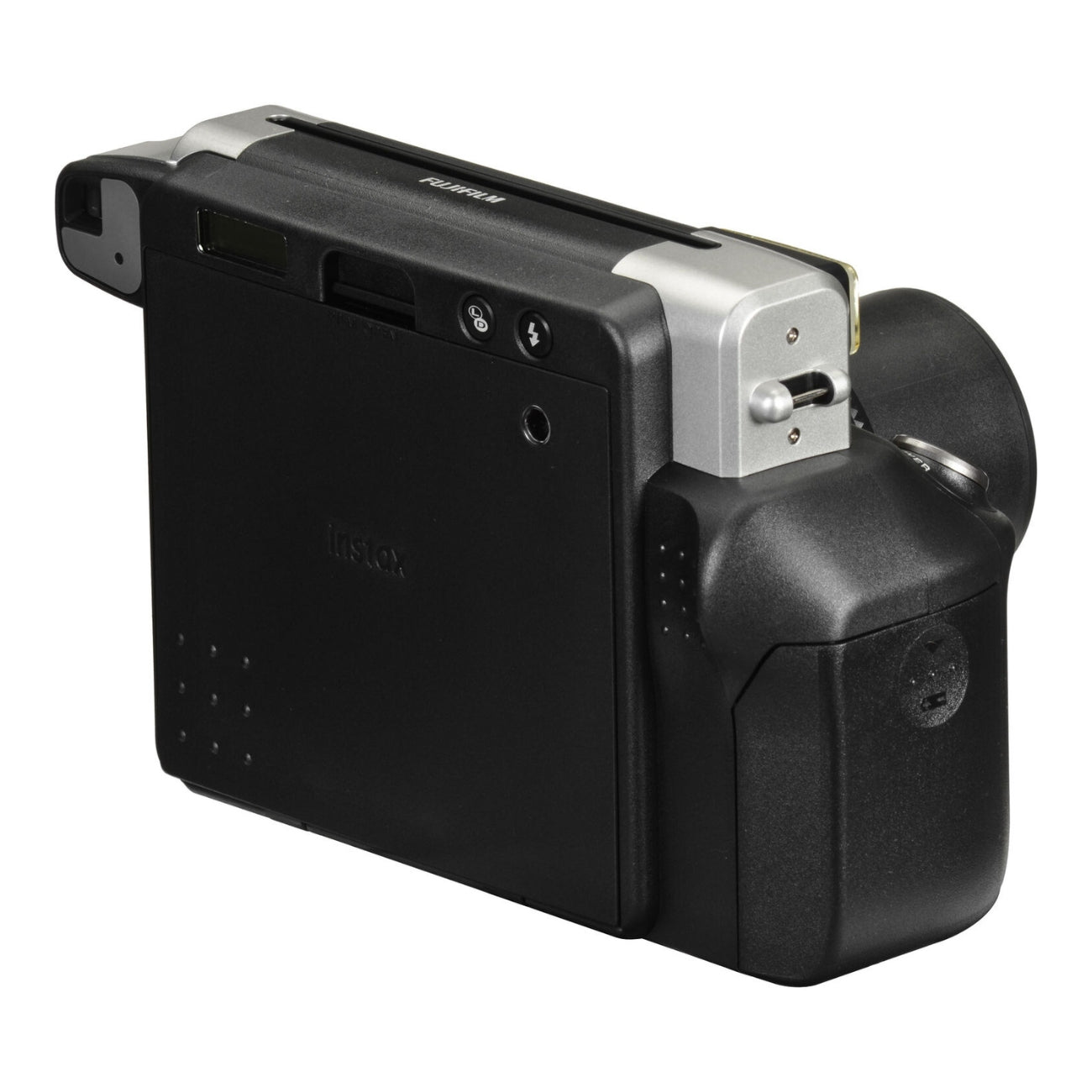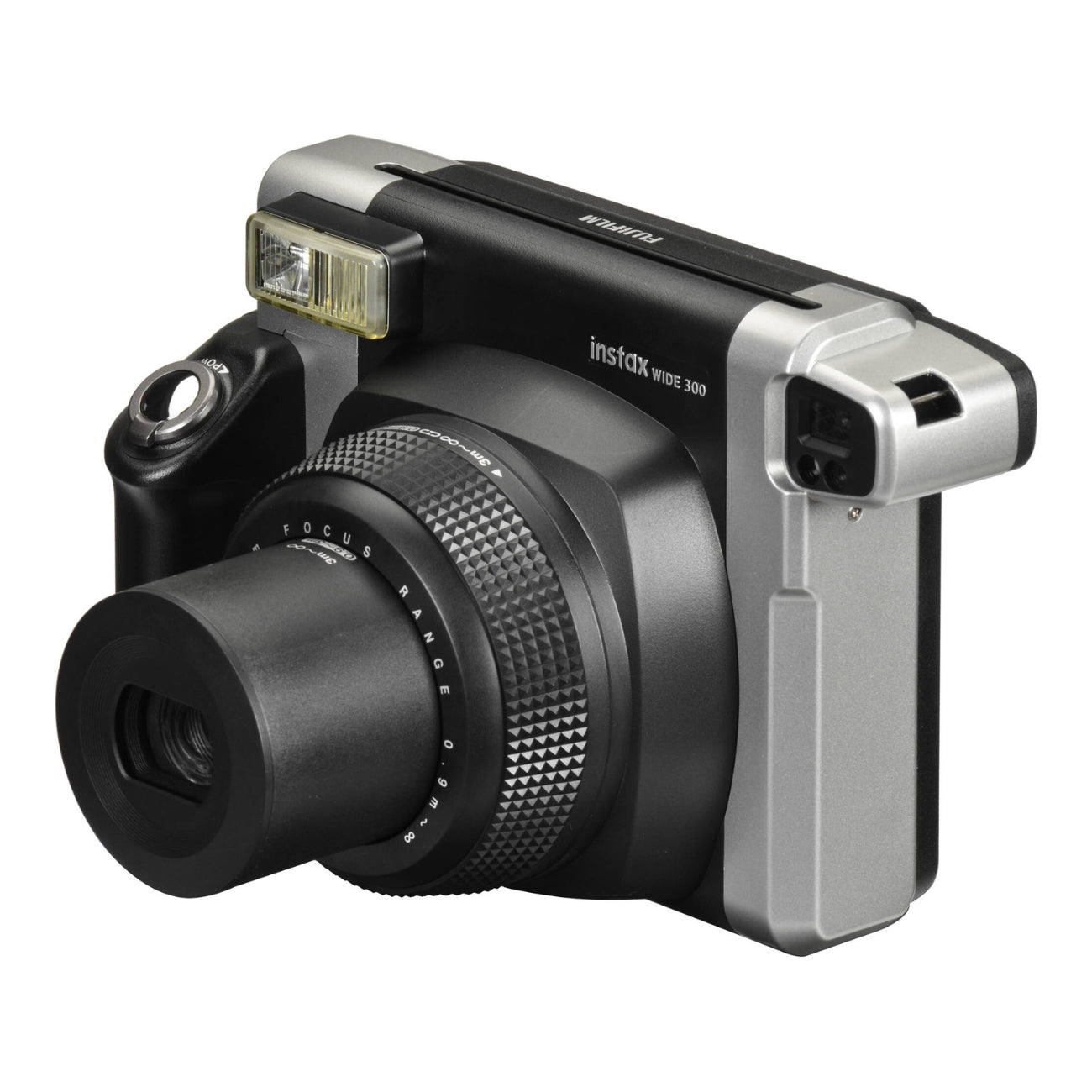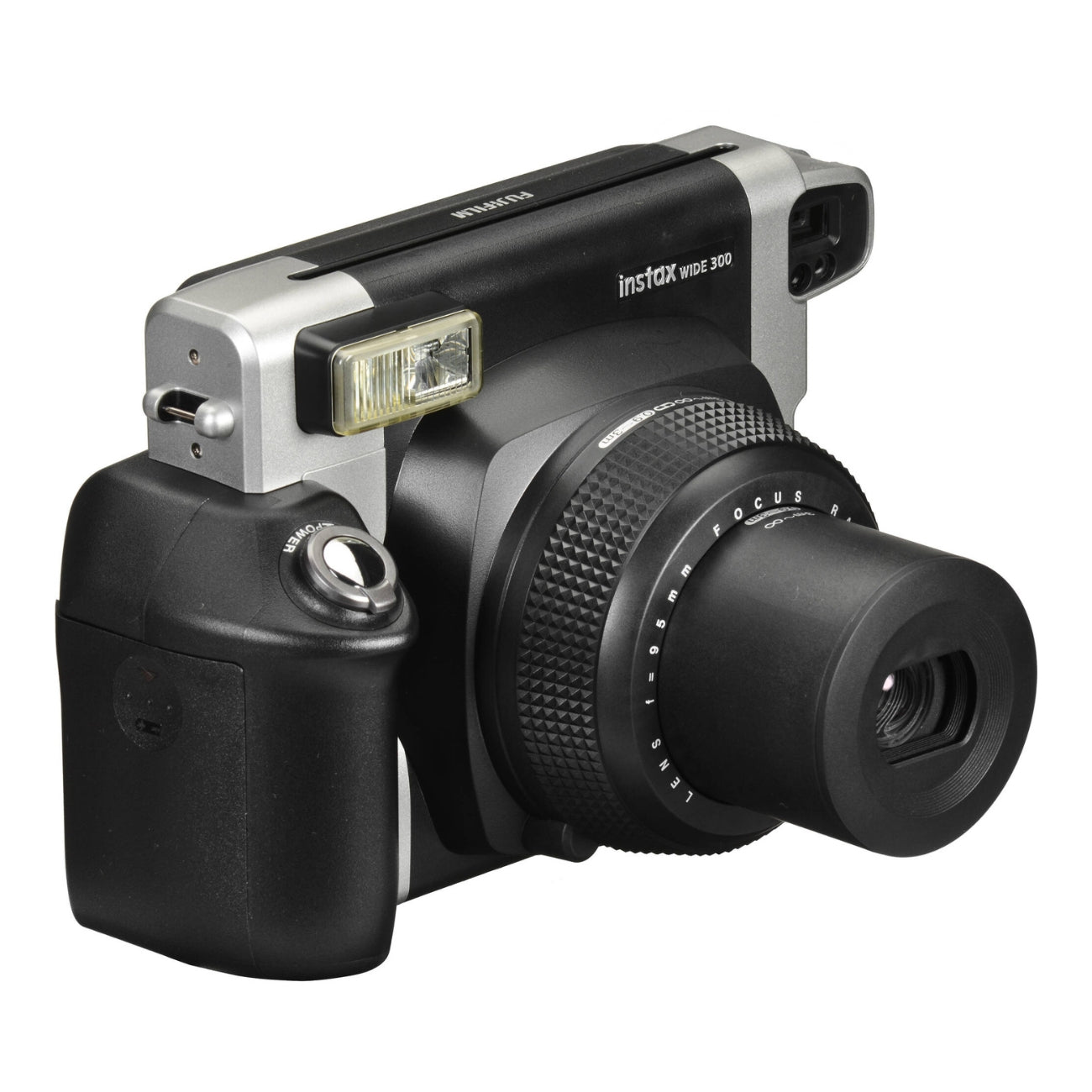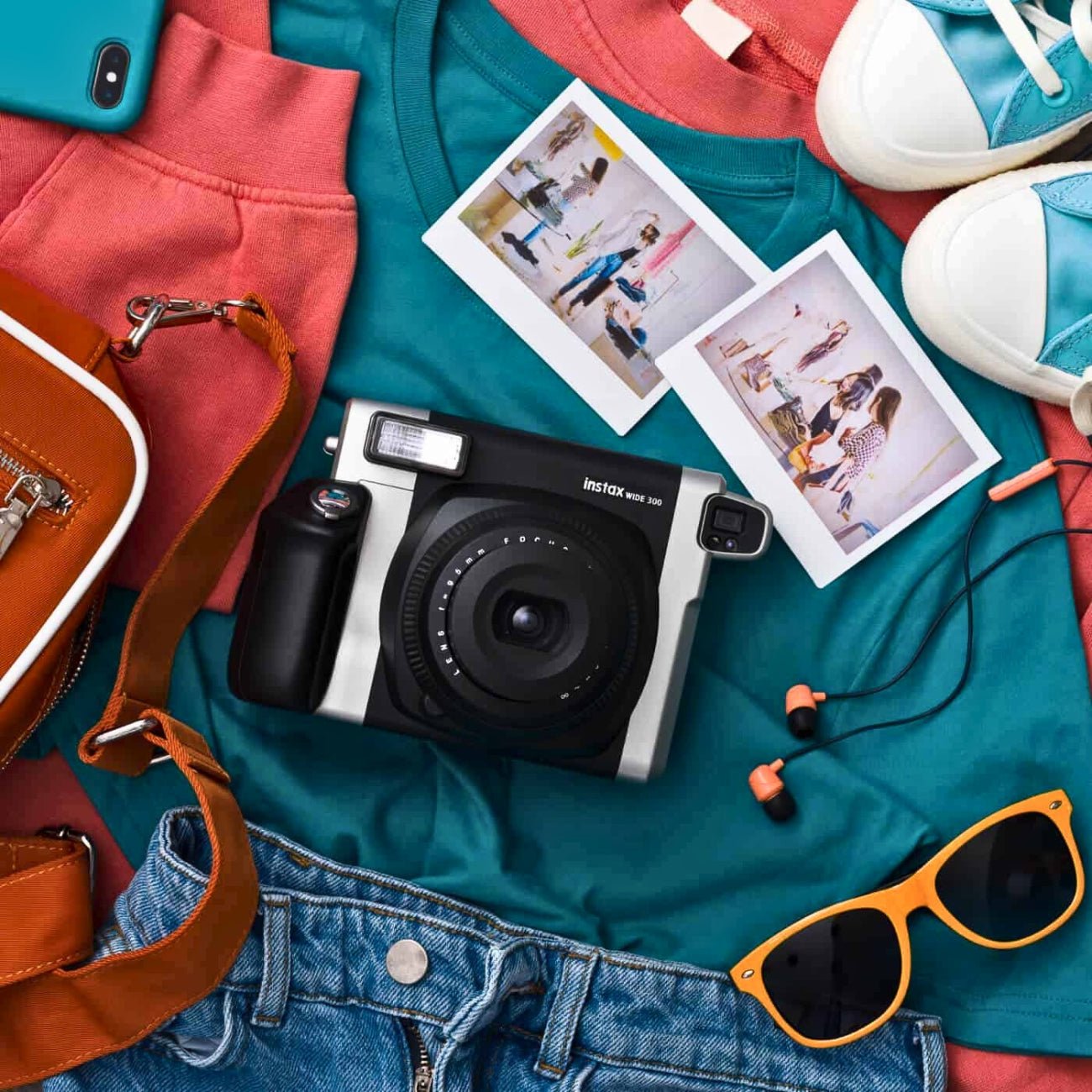 AUTHORIZED DEALER | Fujifilm
Fujifilm INSTAX Wide 300 Instant Film Camera
Pickup available at 9420 E DoubleTree Ranch Rd #107
Usually ready in 2-4 days
Fujifilm INSTAX Wide 300 Instant Film Camera
9420 E DoubleTree Ranch Rd #107
Pickup available, usually ready in 2-4 days
9420 E DoubleTree Ranch Rd #107
Scottsdale AZ 85258
United States
480.386.6981
FREE Shipping for orders $100 above
Add $25 for 2-day expedited shipping
Ask about our Refer a Friend Program!

Got A Question? - Ask Our Team
Product Highlights:
Close-up Lens - Get up close and personal with your shots thanks to the WIDE 300's close-up lens attachment. Pop it onto the lens and capture pics from 40 cm away.
Focal Zoom - The INSTAX Wide 300 film camera comes fully loaded with a 95mm lens with a focal zoom dial to capture everything from the smallest of details to the widest of group selfies.
Brightness Control - Set the mood with auto-exposure and brightness control, giving you light, dark, and normal modes to get your shot every time.
Design Focused - In black, the Fujifilm camera is always bold, classic, and stunning with its powerful accents, rounded shape, and rear-mounted LCD screen for easy viewing.
instax UP!™ App - Introducing the instax UP!™ App, a new way to keep all your instax® photos digitally in one place. Simply scan your physical instax® photos with your Smartphone to turn them into sharable, digital photos that you can edit, tag and save.
Overview:
Capture and preserve your memories instantly with the black Fujifilm INSTAX Wide 300 Instant Film Camera. This film camera combines the convenience of instant printing with the versatility of the wider INSTAX Wide film format that can create images 2.4 x 3.9" in size on a 3.4 x 4.3" piece of film. It is equipped with a retractable 95mm f/14 lens that offers two-range focus zone settings to ensure sharp and precise images and a 0.37x optical viewfinder with a target spot, allowing you to compose your shots easily and accurately. With its sleek and ergonomic design, the INSTAX 300 is easy to use and ensures high-quality, sharp, and vivid images.
The instant camera incorporates a built-in flash with automatic power settings and a fill flash mode, ensuring well-illuminated photos. This complements the auto exposure settings to deliver optimal lighting in various conditions. You can easily adjust the exposure with the lighten-darken control, offering ±2/3 EV of exposure compensation, plus, there is an LCD screen that provides useful information such as the remaining number of shots, exposure compensation, and flash mode, giving you complete control over your photography. The black INSTAX camera also offers extra functionalities such as a film pack confirmation window to verify if the film is loaded correctly easily.
Additional Information about the Fujifilm INSTAX Wide 300 Instant Film Camera: 
Instant Prints - With the Fujifilm INSTAX Wide film camera, you can instantly print your photos and hold them in your hands within seconds, allowing you to share and cherish memories immediately.
Wide Format - The INSTAX film camera uses wide format film, providing larger prints compared to standard instant cameras. This allows you to capture more details and create impactful photos.
Automatic Flash - The built-in flash of the INSTAX Wide camera automatically adjusts its power settings to ensure well-lit images, making it easier to capture great shots in various lighting conditions.
Exposure Control - The Fujifilm wide film camera offers exposure compensation of up to ±2/3 EV through a lighten-darken control, enabling you to adjust the exposure based on the shooting environment and achieve desired results.
Film Pack Confirmation - The instant 300 camera features a film pack confirmation window, allowing you to quickly check if the film is loaded properly, ensuring smooth and uninterrupted shooting.
Close-up Photography - With the included close-up lens adapter, you can focus as close as 15.5" from your subject, enabling you to capture stunning close-up shots with clarity and detail.
Tripod Socket - For enhanced stability and precise composition, the Fujifilm instant camera is equipped with a tripod socket, enabling you to mount it on a tripod when necessary.
Easy Operation - The Fujifilm INSTAX Wide 300 Instant camera is user-friendly, making it suitable for both beginners and experienced photographers. It comes with an LCD screen that displays essential information such as the number of shots remaining, exposure compensation, and flash mode.
Battery Powered - The INSTAX Wide 300 operates on four AA batteries, ensuring convenience and portability. You can easily replace the batteries to continue capturing memories wherever you go.
Discover the Essential Features of the Fujifilm INSTAX Wide 300 Instant Film Camera
Uses Fujifilm INSTAX Instant Color Film
Image Size: 2.4 x 3.9"
Retractable 95mm f/14 Lens
0.37x Optical Viewfinder and Target Spot
Built-In Flash & LCD Screen
Film Pack Window and Tripod Socket
Delve into the Detailed Specifications of the Fujifilm INSTAX Wide 300 Instant Film Camera
Front
Flash Lampface
Shutter button
Grip
Tripod socket
Viewfinder
Lens/Lens cover
Top
Zoom ring
Film ejection slot
Rear
LCD display
Brightness control
Flash ON/OFF
Instant Film

Fujifilm Instant Color Film "INSTAX WIDE"

---
Development Time

Approximately 90 seconds
---
Film Size

86 x 108mm
---
Picture Size

62 x 99mm
---
Lens

Retractable lens, 2 components, 2 elements, f = 95 mm, 1:14
---
Viewfinder

Real image finder, 0.37 x, with target spot focusing motor

-driven 2-range switching (0.9m - 3m / 3m - ∞) Normal Mode (0.9m - 3m) Landscape Mode (3m - ∞)
---
Focusing

Motor-driven 2-range switching (0.9m - 3m / 3m - ∞) Normal Mode (0.9m - 3m) Landscape Mode (3m - ∞)
---
Exposure Control

Automatic, Interlocking range (ISO 800) : LV 10.5 - LV 15 Exposure compensation (Lighten-Darken Control) : ± 2/3EV
---
Film Feeding Out

Automatic
---
Flash

Built-in, automatic electronic flash, Charging time: 0.2 sec - 6 sec (using a new battery), Flash charging indicator (LED lights in red), Fill-in Flash Mode, Effective flash lamp range: 0.9m - 3m
---
Liquid Crystal Display (LCD)

E

xposure counter (number of unexposed films), Lighten-Darken control, Fill-in Flash Mode



---
Power Supply

Four size AA 1.5 V alkaline batteries (LR6), Capacity: 10 film packs (Based on our test conditions)
---
Others

With film pack confirmation window, close up lens, and tripod socket included
---
Dimensions & Weight

167.8mm x 94.7mm x 120.9mm (not including protrusions) / 612g (without battery, strap, film pack, and close up lens)
What's Included in the Fujifilm INSTAX Wide 300 Instant Film Camera
Fujifilm INSTAX Wide 300 Instant Film Camera (Black)

4 x AA Batteries

Close-Up Lens Adapter

Strap

Limited Warranty
Whats in the Box?
What's Included in the Fujifilm INSTAX Wide 300 Instant Film Camera
Fujifilm INSTAX Wide 300 Instant Film Camera (Black)

4 x AA Batteries

Close-Up Lens Adapter

Strap

Limited Warranty