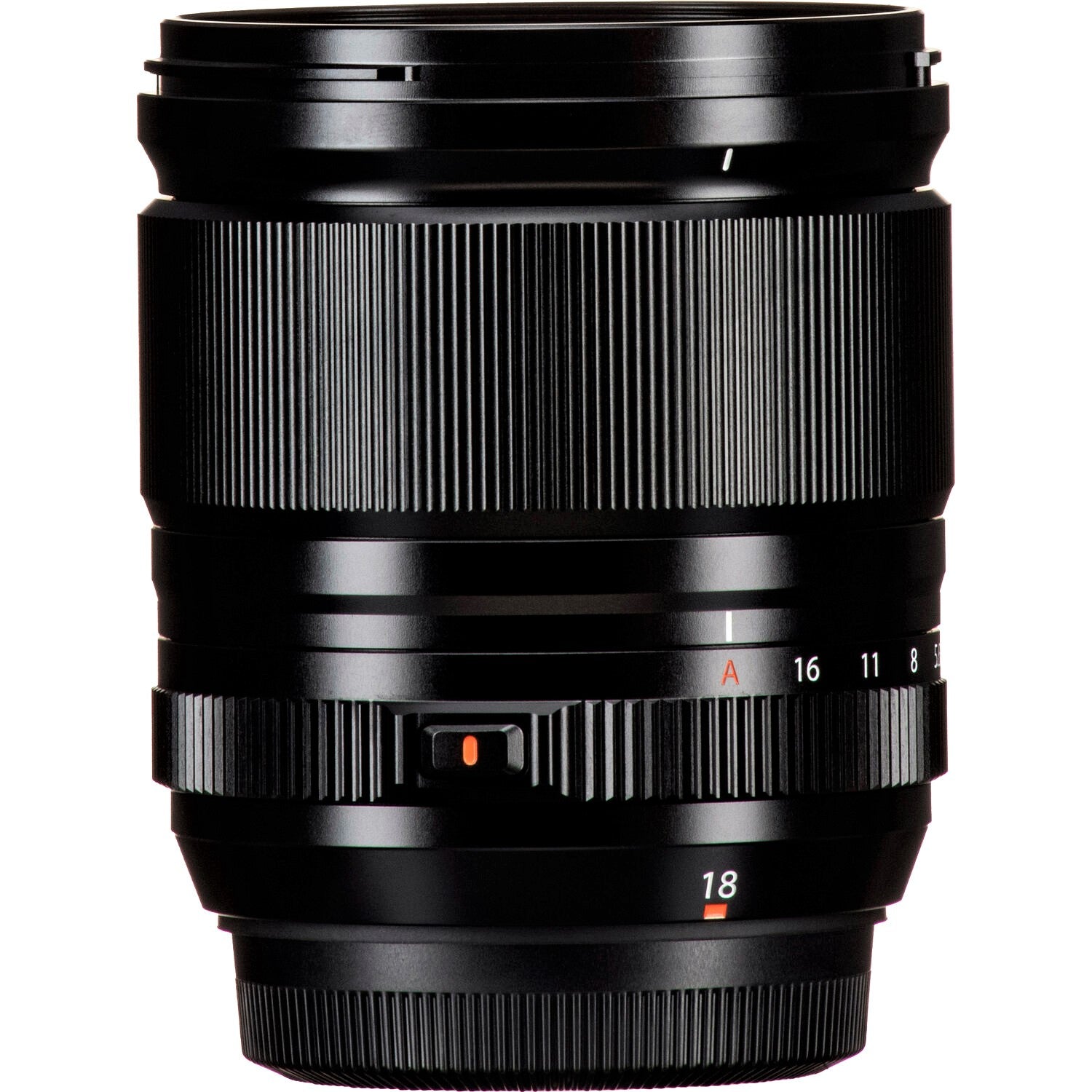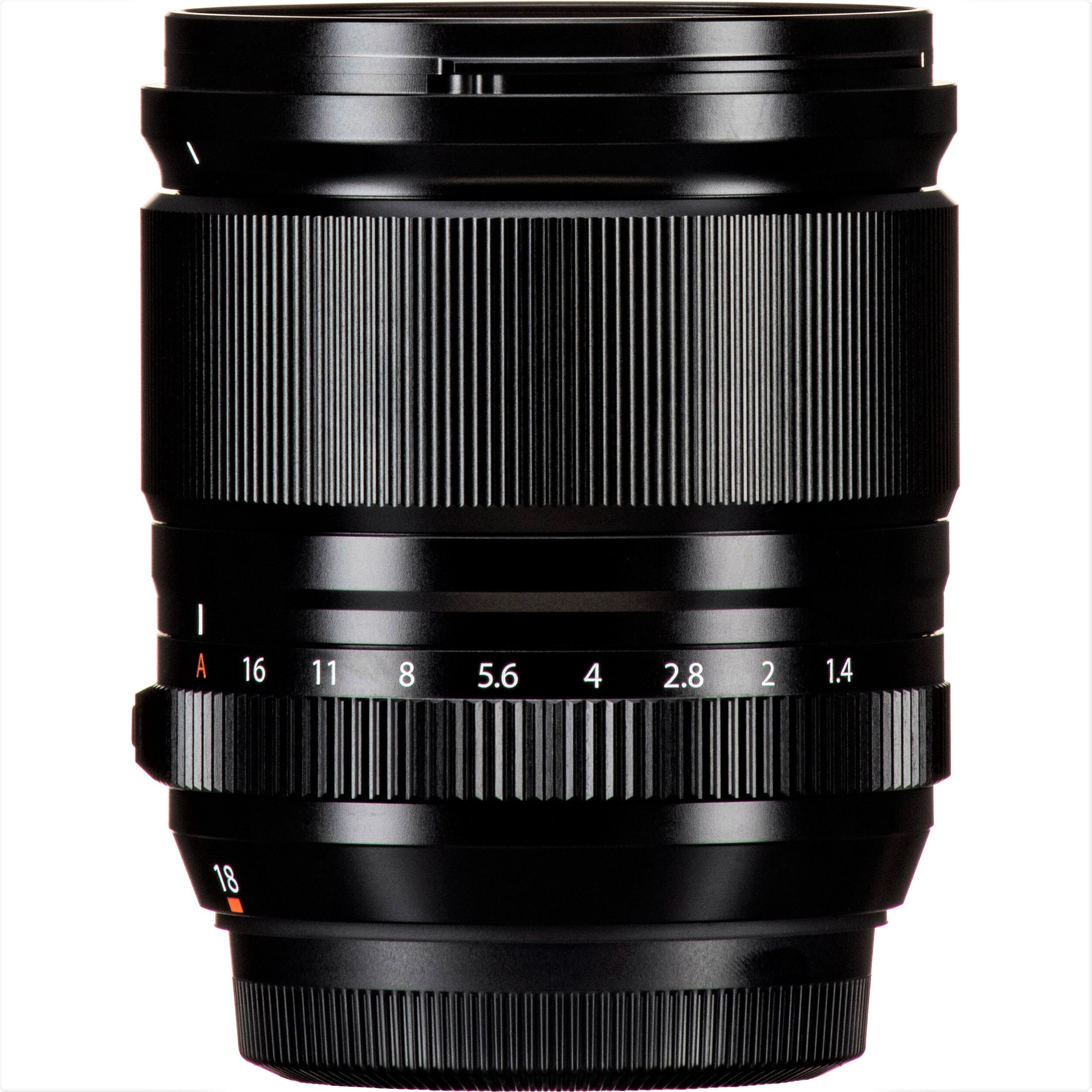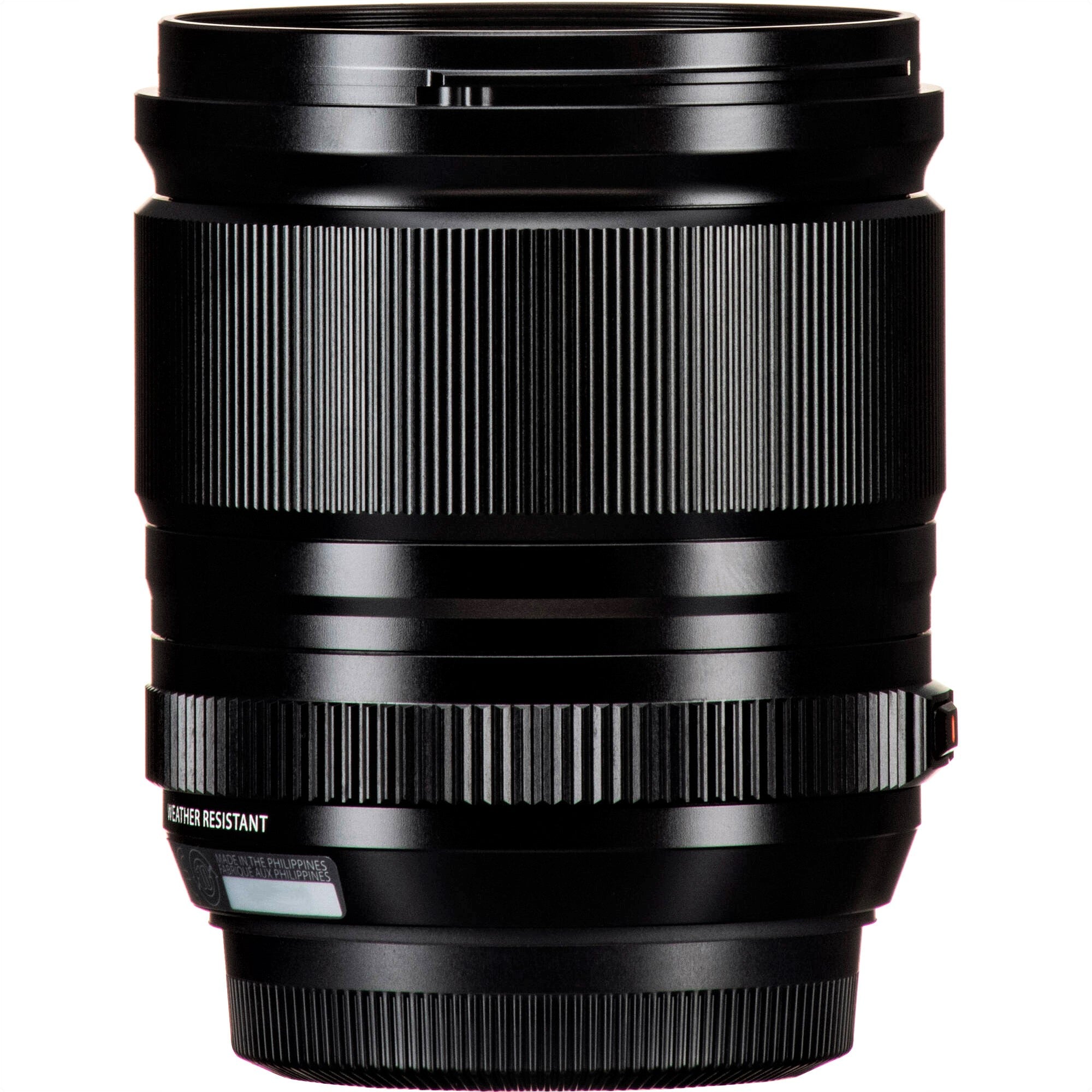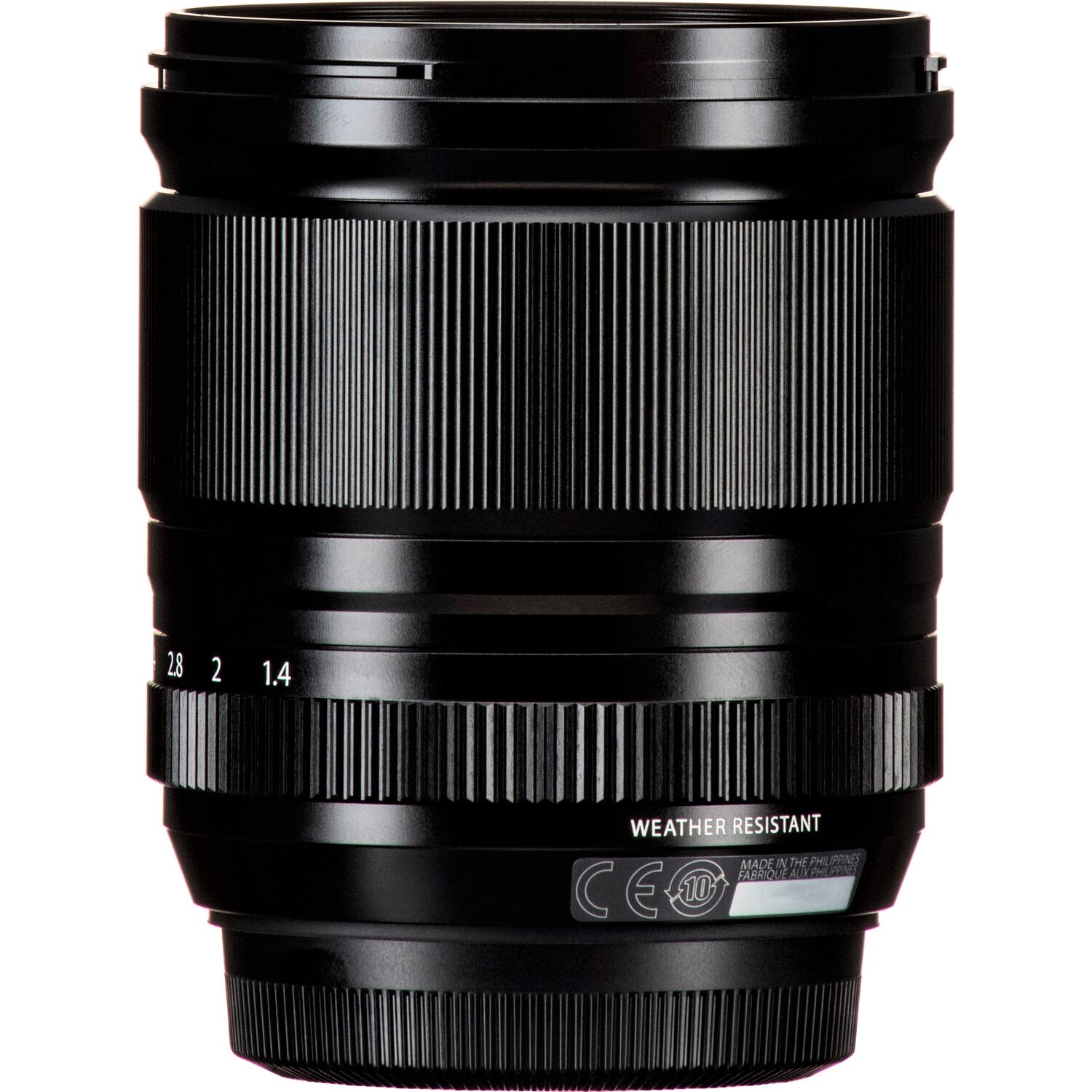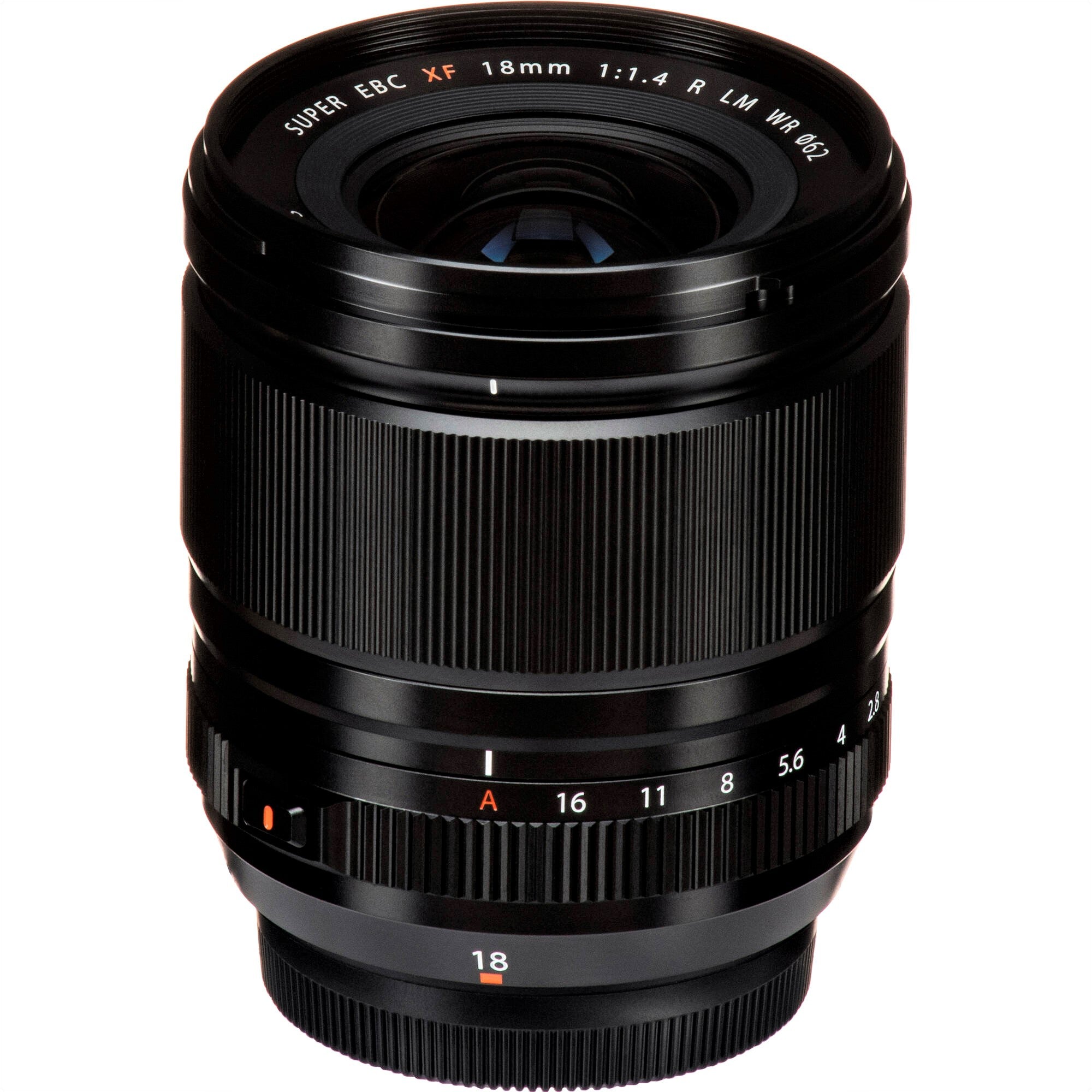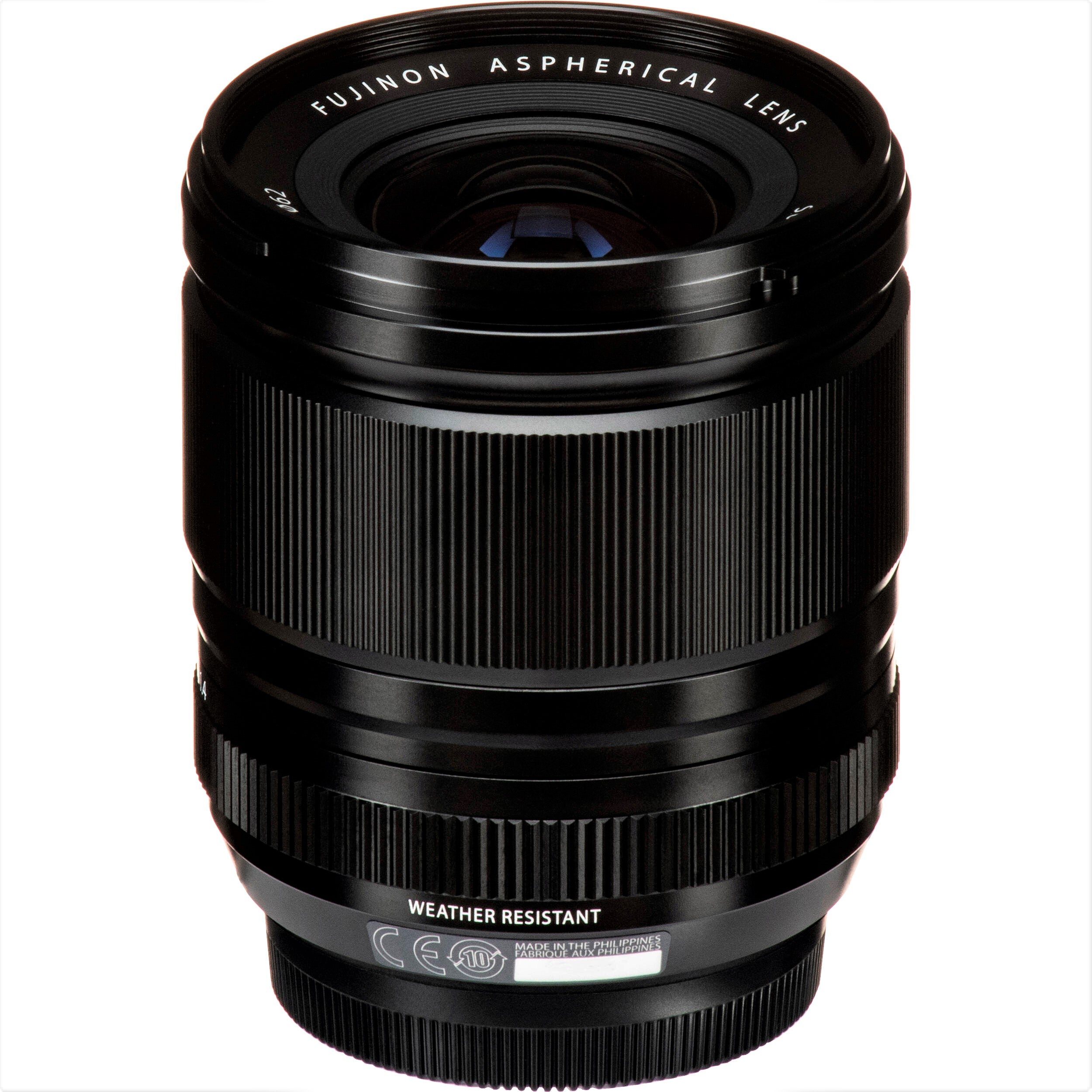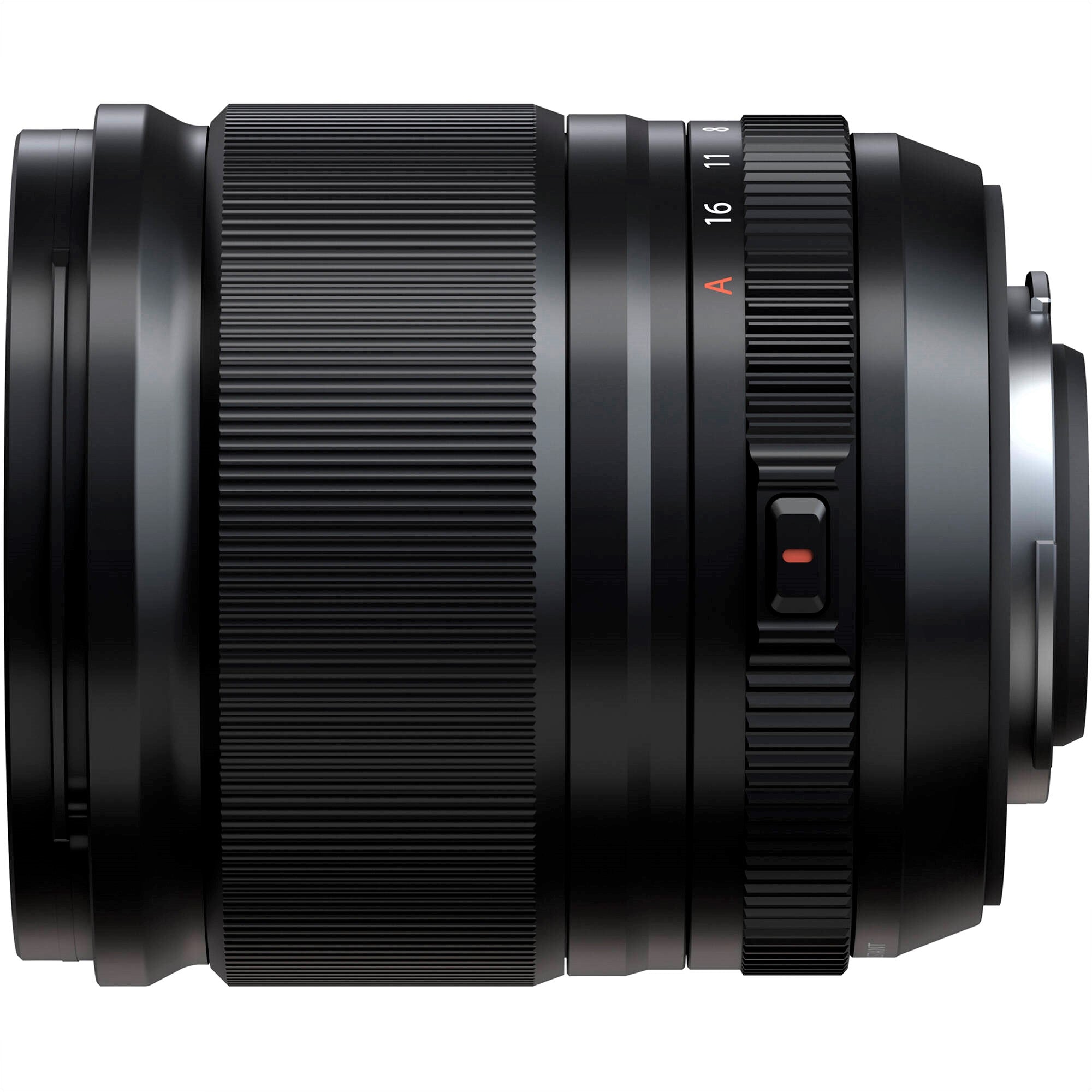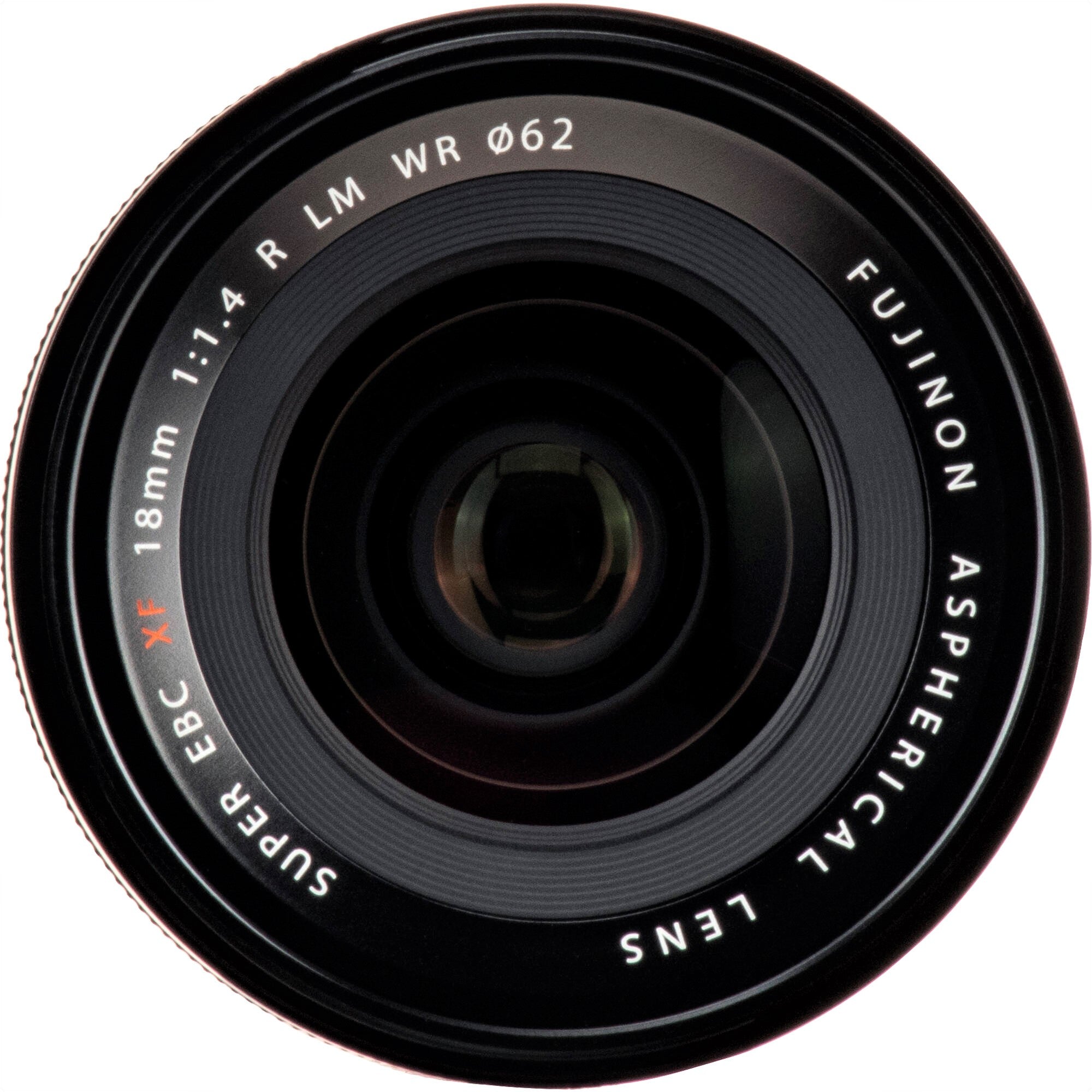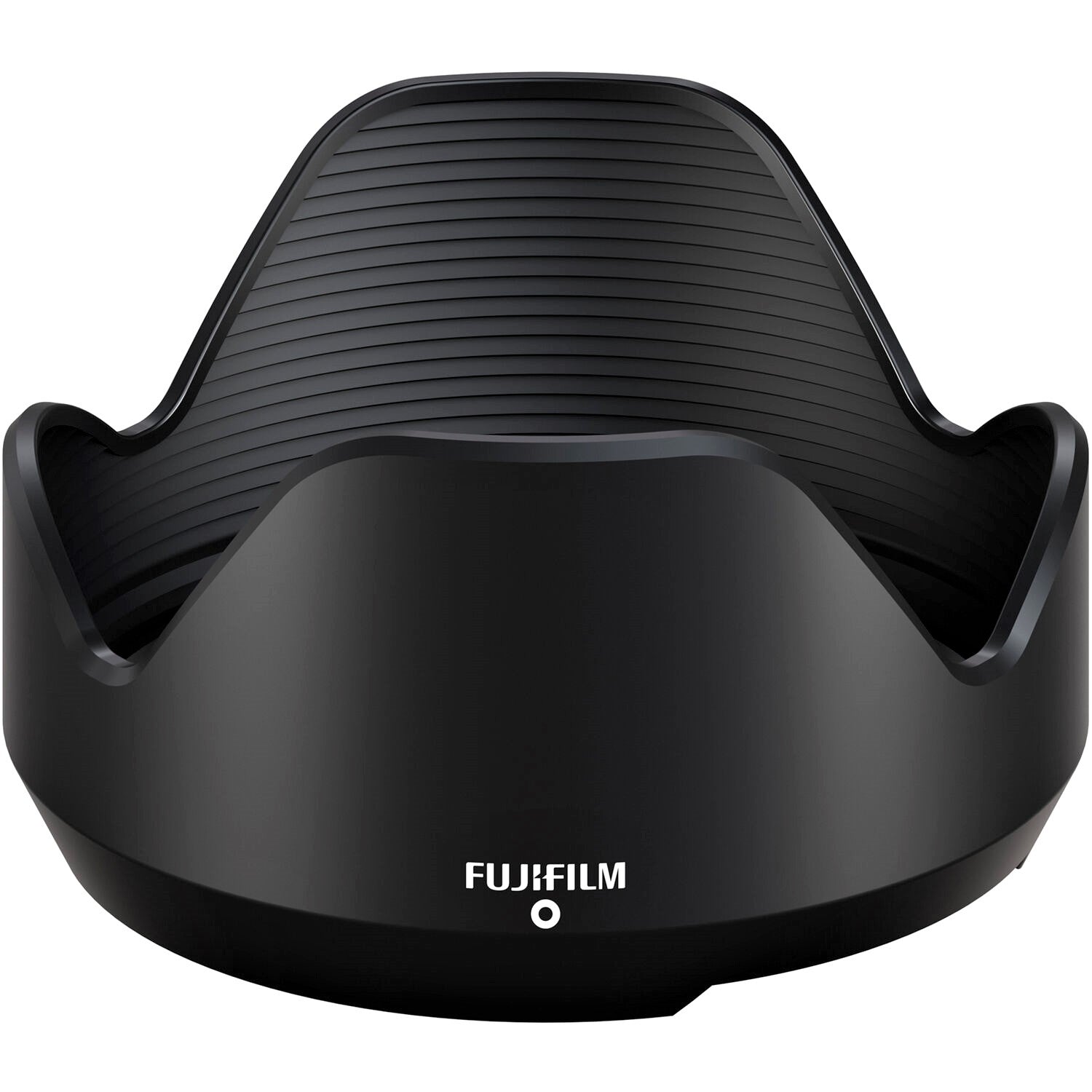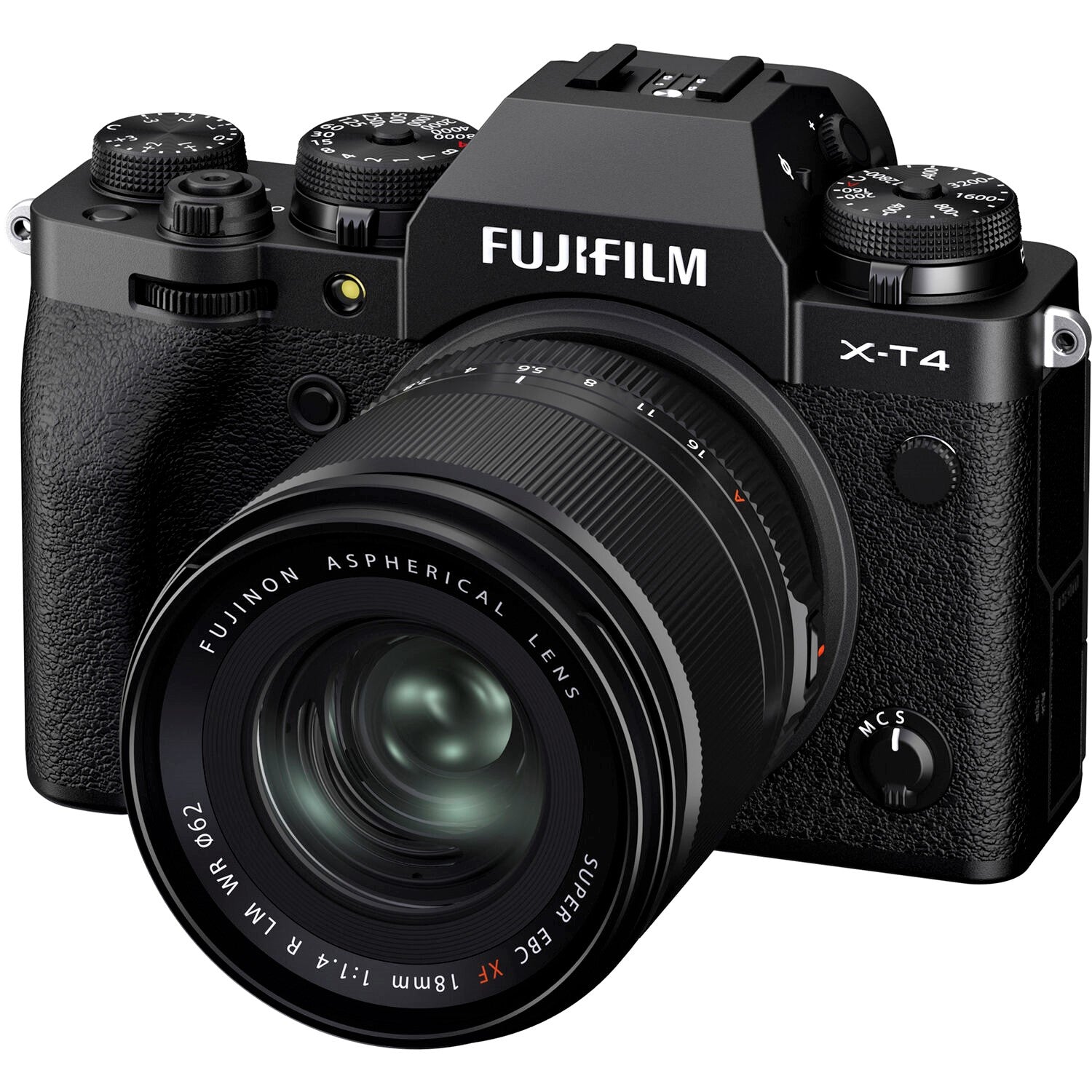 AUTHORIZED DEALER | Fujifilm
Fujifilm XF 18mm F1.4 R LM WR Lens
FREE Shipping for orders $100 above
Add $25 for 2-day expedited shipping
Ask about our Refer a Friend Program!

Got A Question? - Ask Our Team
Get up close and wide open with the versatile Fujifilm XF 18mm F1.4 R LM WR Lens - a professional, portable, and weather-resistant prime lens. With a focal length equivalent to 27mm, this 18mm lens is the perfect choice for sprawling landscapes, the sights and sounds of the street, and everything else in between. The versatile f/1.4 maximum aperture of this lens strikes a perfect balance between size and speed, making it well-suited for capturing photos in various lighting conditions, offers enhanced control over depth of field, and delivers a pleasing, soft bokeh when used at wider apertures. Despite its capabilities, the lens remains compact and lightweight, making it ideal for everyday use without compromising portability.
Measuring just 3.0in (75.6mm) in length and weighing 13.1oz (370g), this Fujifilm lens is set to be a constant companion on any creative journey. Not only does it meet the needs of being an everyday solution, but it will also be sure to delight professionals of shape and size because of its versatility and all-around performance. A total of eight weather-resistant seals are used to withstand dust, moisture, and freezing temperatures as low as -10°C (14°F) to ensure reliable performance in challenging environments. Plus, the addition of an A position lock on the aperture ring gives extra peace of mind for those times you really need to lose yourself in the art of creating your best images.
More details:
Bokeh with Broad Appeal - The Fujifilm 18mm 1.4 lens's stunning image quality is perfectly complemented by the beautiful bokeh created at F1.4 by its rounded aperture blades. This intersection of engineering and design provides total control over an image and opens up a wide, new world of creativity that starts with the superb separation this lens creates between a subject and their background.
Manual Precision Whenever You Need It - For those situations that require a more personal touch, the F

uji 18mm 1.4 lens

's manual focusing ring provides smooth, even rotation from one end to the other. This makes pulling focus a breeze when recording video and selective focus simple when photographing through objects like prisms and loupes. Regardless of whether it's done manually or with autofocus, XF18mmF1.4 will make sure you're ready to frame that perfect moment, so the only luck you'll need is being in the right place at the right time.
Distortion-Free Results with Stunning Detail - It takes a lot to design and engineer a wide-angle lens that produces beautifully sharp images from corner to corner, with little-to-no distortion at the frame's edges. The F

ujifilm WR lens

 accomplishes this difficult task by using 15 lens elements - that also include one ED and three aspherical elements - to minimize optical aberrations. This produces an image that is incredibly sharp and completely true to the story you want to tell.
Fast, Quiet, and Smooth Focus - Bringing images into focus may require a little bit of time and luck every now and then, but they almost always require consistent and reliable autofocus. That's why Fuji 1.4 lens uses a linear autofocus (AF) motor to provide consistent autofocus results. The first XF wide-angle prime lens to use this solution, this precise internal system drives all six focusing elements as one, delivering responsive, near-silent AF down to a minimum object distance of just 7.9in (20cm) in as little as 0.04 seconds.
27mm (35mm Equivalent)
Aperture Range: f/1.4 to f/16
3 Aspherical, 1 ED Optical Glass Element
Minimum Focus Distance: 7.9"
Locking "A" Position Aperture Ring
Rounded 9-Blade Diaphragm
Weather and Dust Resistant
Lens Configuration

15 elements in 9 groups
(includes 3 aspherical and 1 ED elements)
---
Focal Length

18mm
---
35mm Equivalent Focal Length

27mm
---
Angle of View

76.5
---
Maximum Aperture

F1.4
---
Minimum Aperture

F16
---
Number of Aperture Blades

9 (rounded diaphragm opening)
---
Aperture Step Size

1/3EV (22 steps)
---
Minimum Focusing Distance (cm)

20
---
Minimum Focusing Distance (in)

7.87
---
Maximum Magnification

0.15x
---
Lens Diameter (mm)

68.8
---
Lens Length (mm)

75.6
---
Lens Length (in)

2.98
---
Lens Weight (g)

370
---
Lens Weight (lb)

0.81
---
Filter Size

62mm
---
Approximate External Lens Dimensions

68.8mm x 75.6mm
Fujifilm XF 18mm F1.4 R LM WR Lens
Fujifilm

RLCP-001 Rear Lens Cap

Fujifilm FLCP-62 Lens Cap

Lens Hood

Wrapping Cloth

Limited Warranty
Whats in the Box?
Fujifilm XF 18mm F1.4 R LM WR Lens
Fujifilm

RLCP-001 Rear Lens Cap

Fujifilm FLCP-62 Lens Cap

Lens Hood

Wrapping Cloth

Limited Warranty