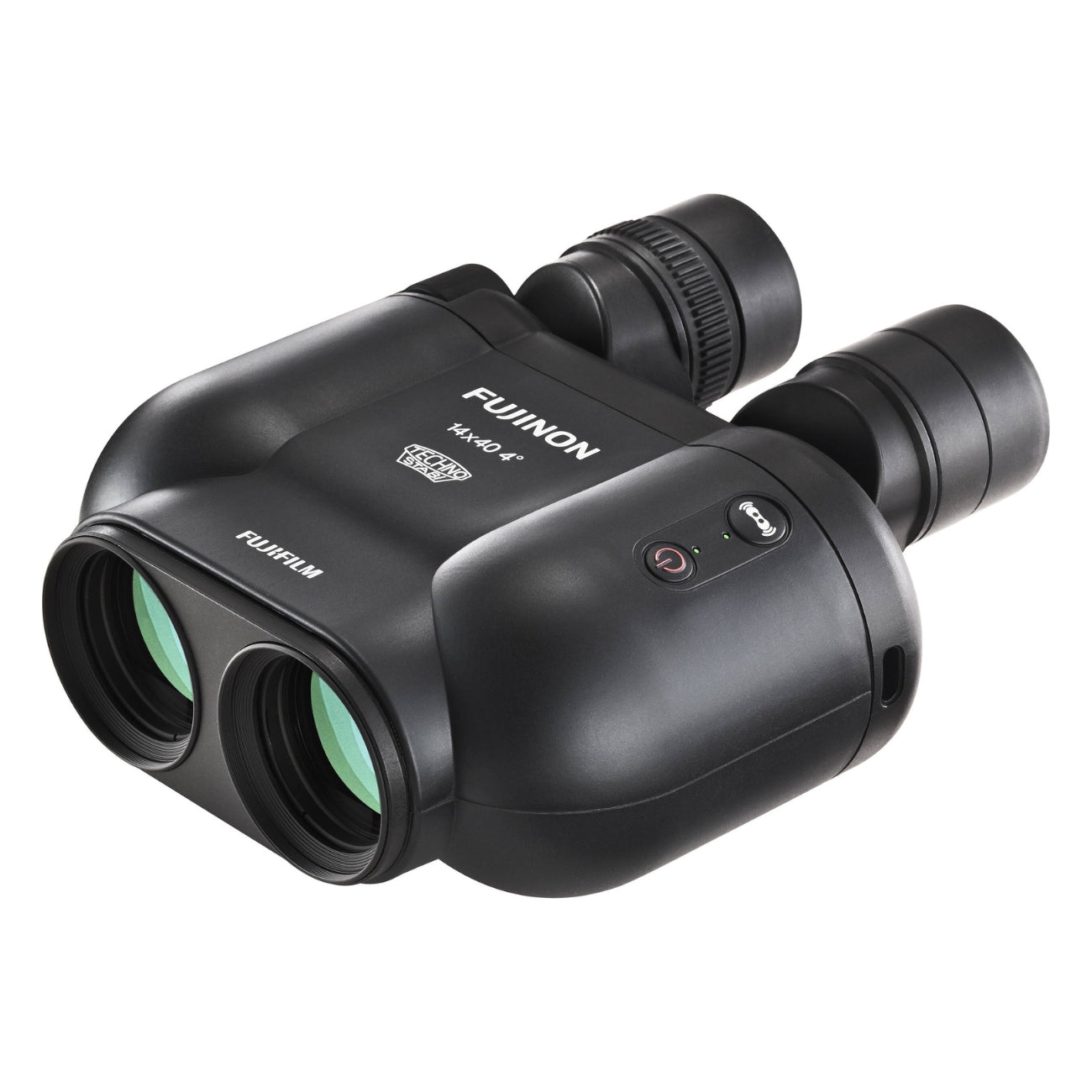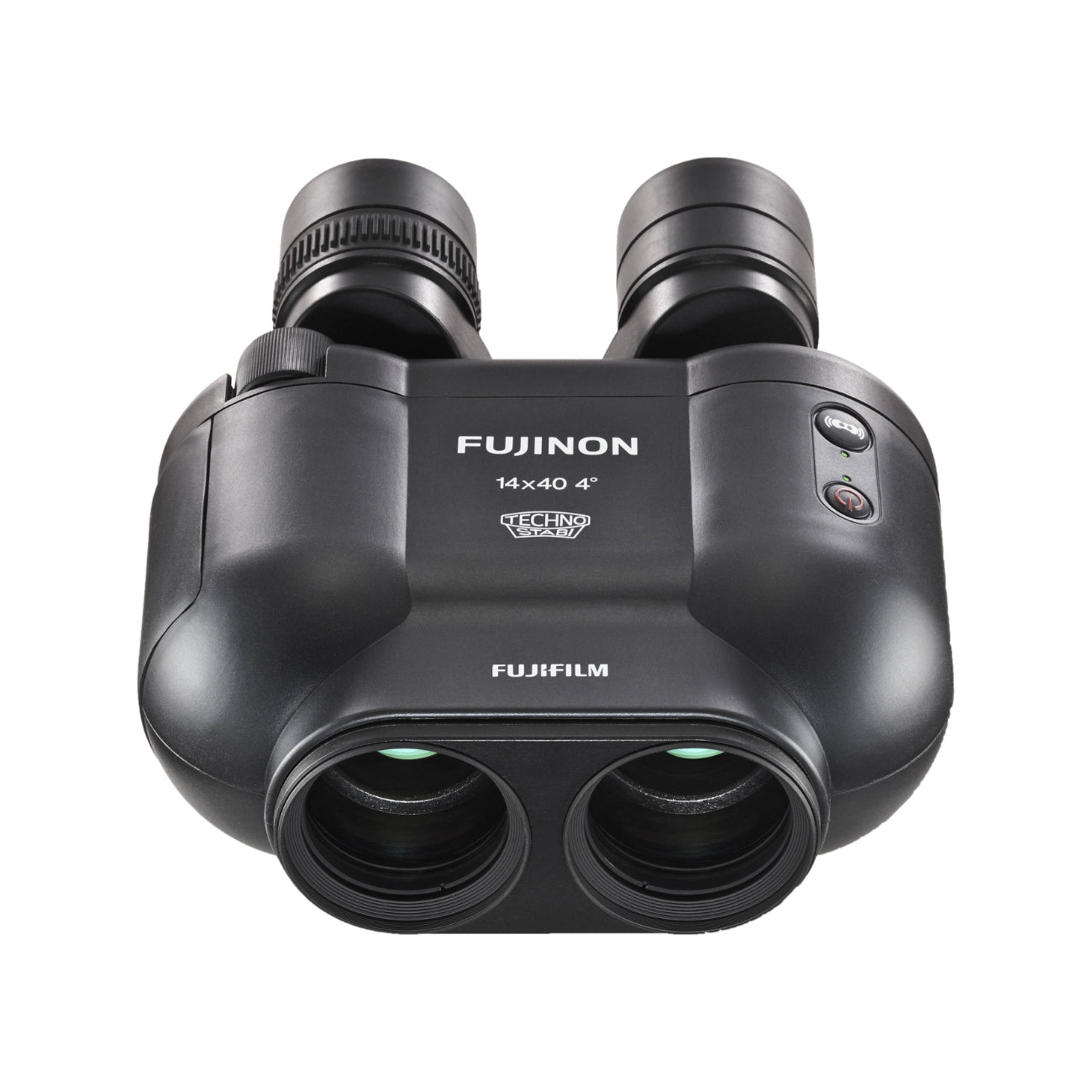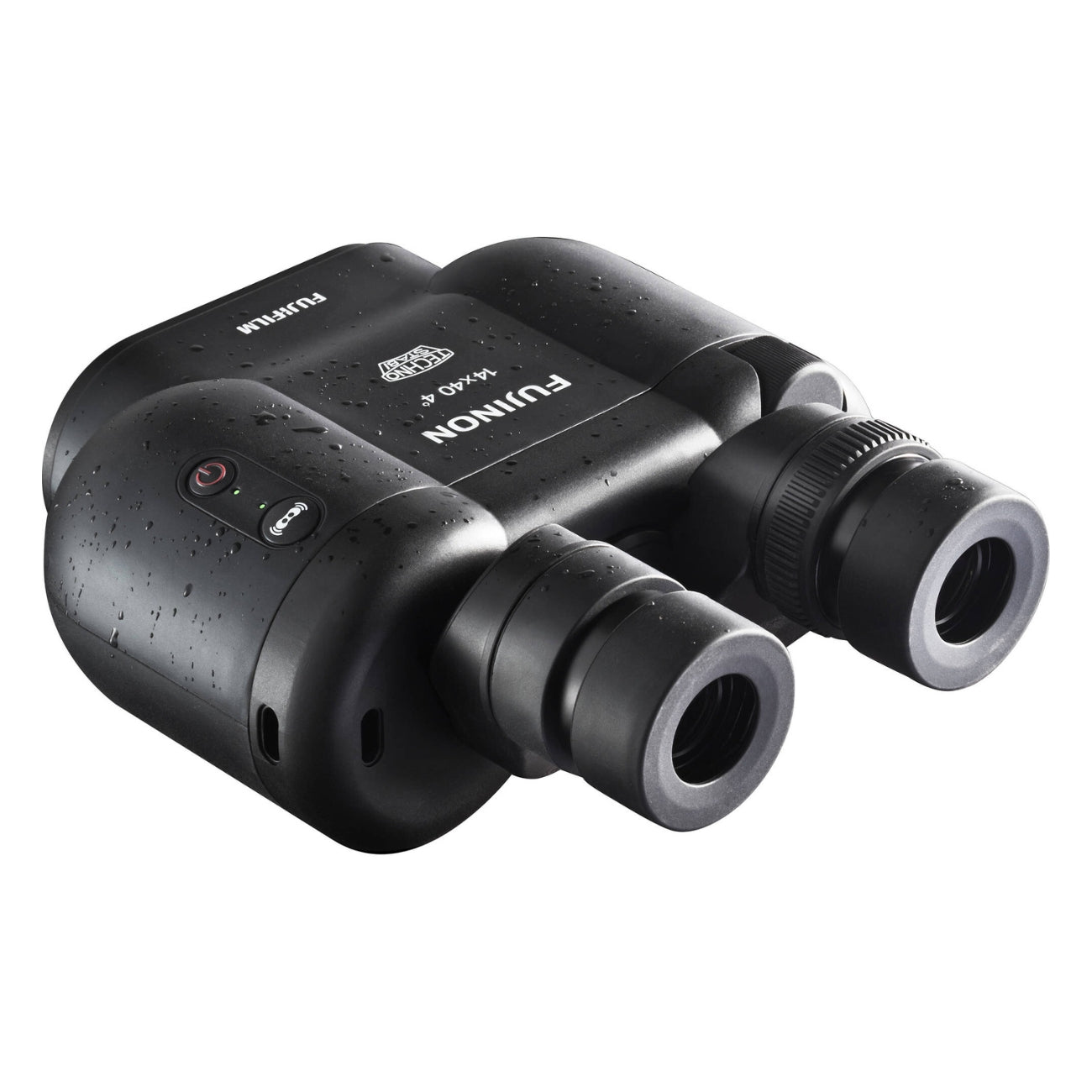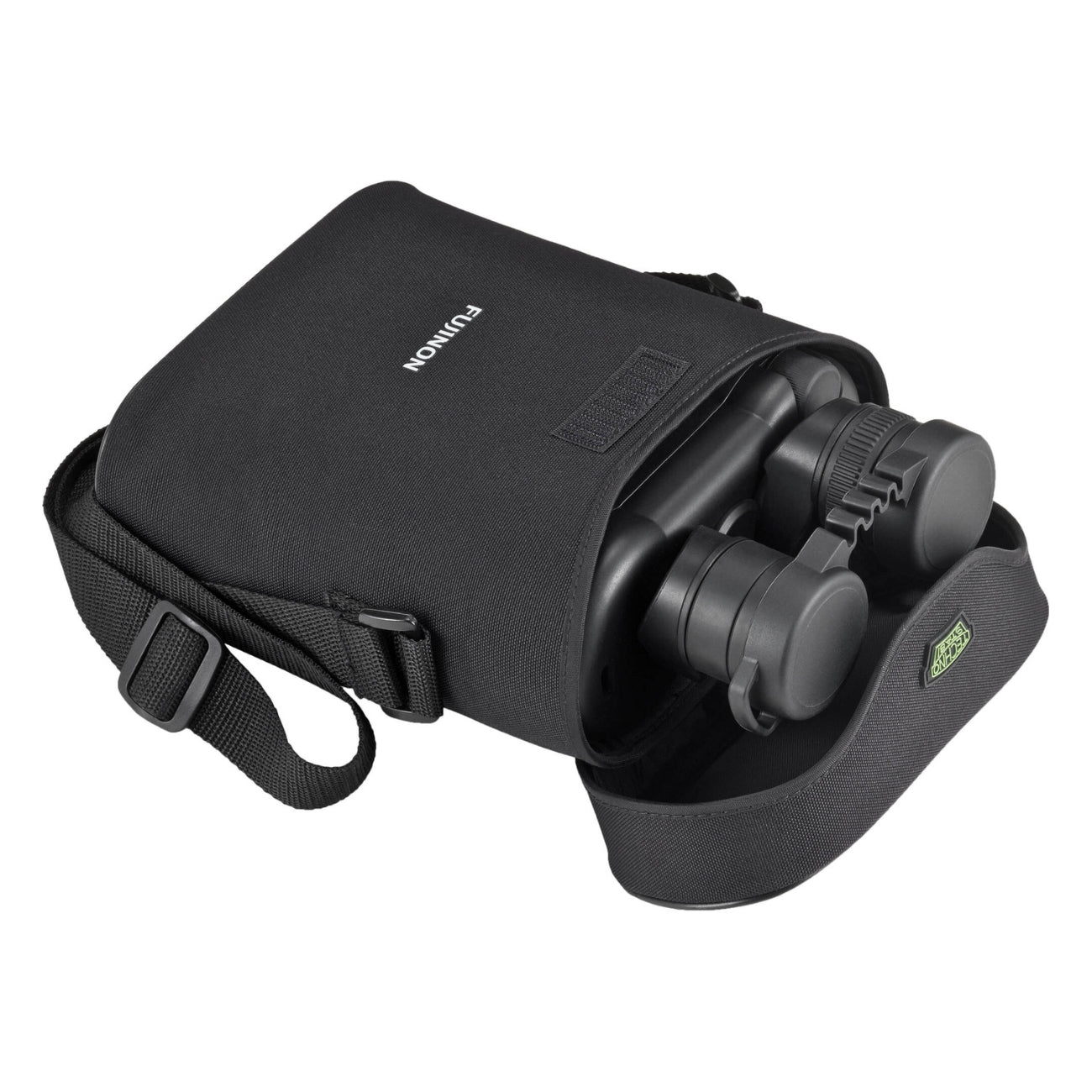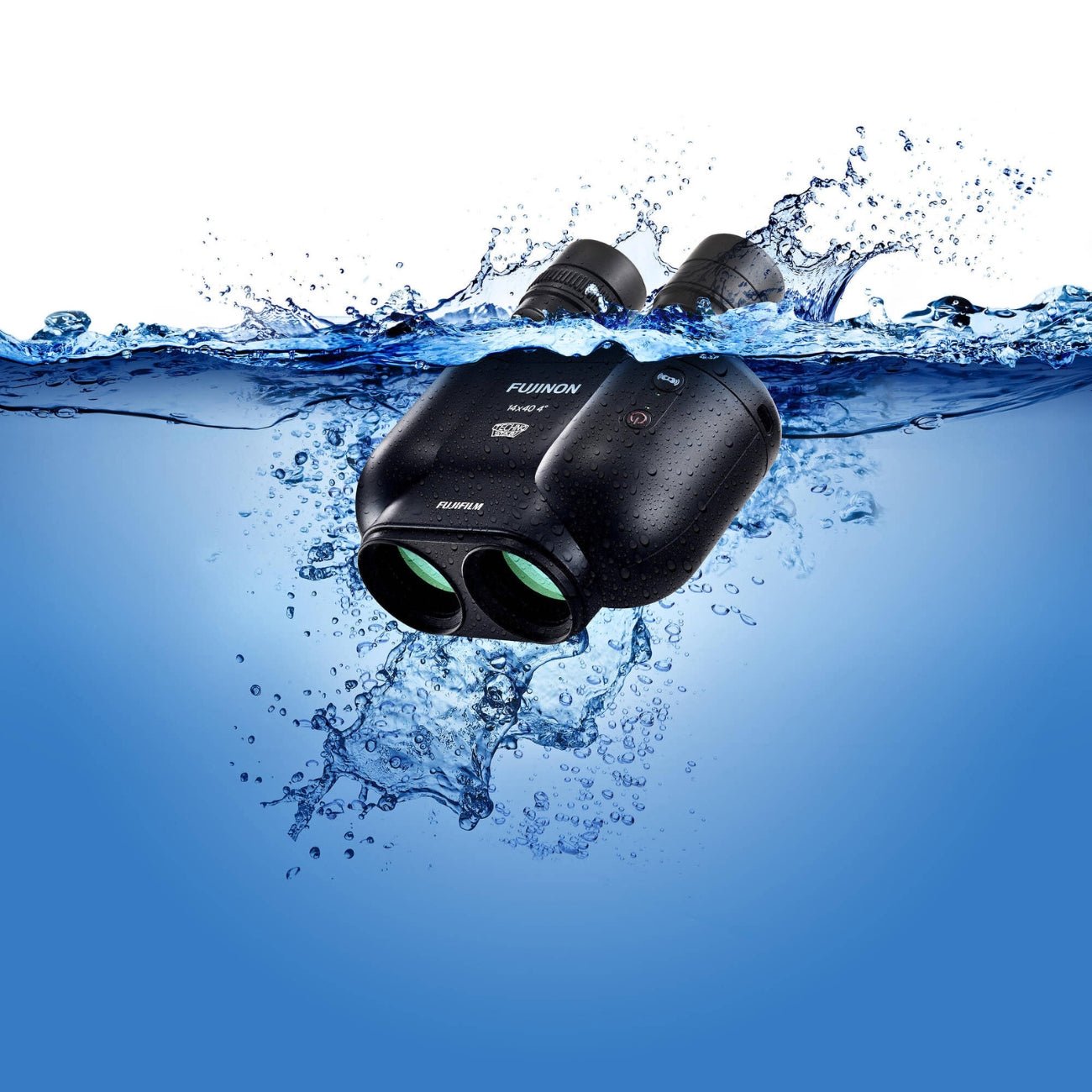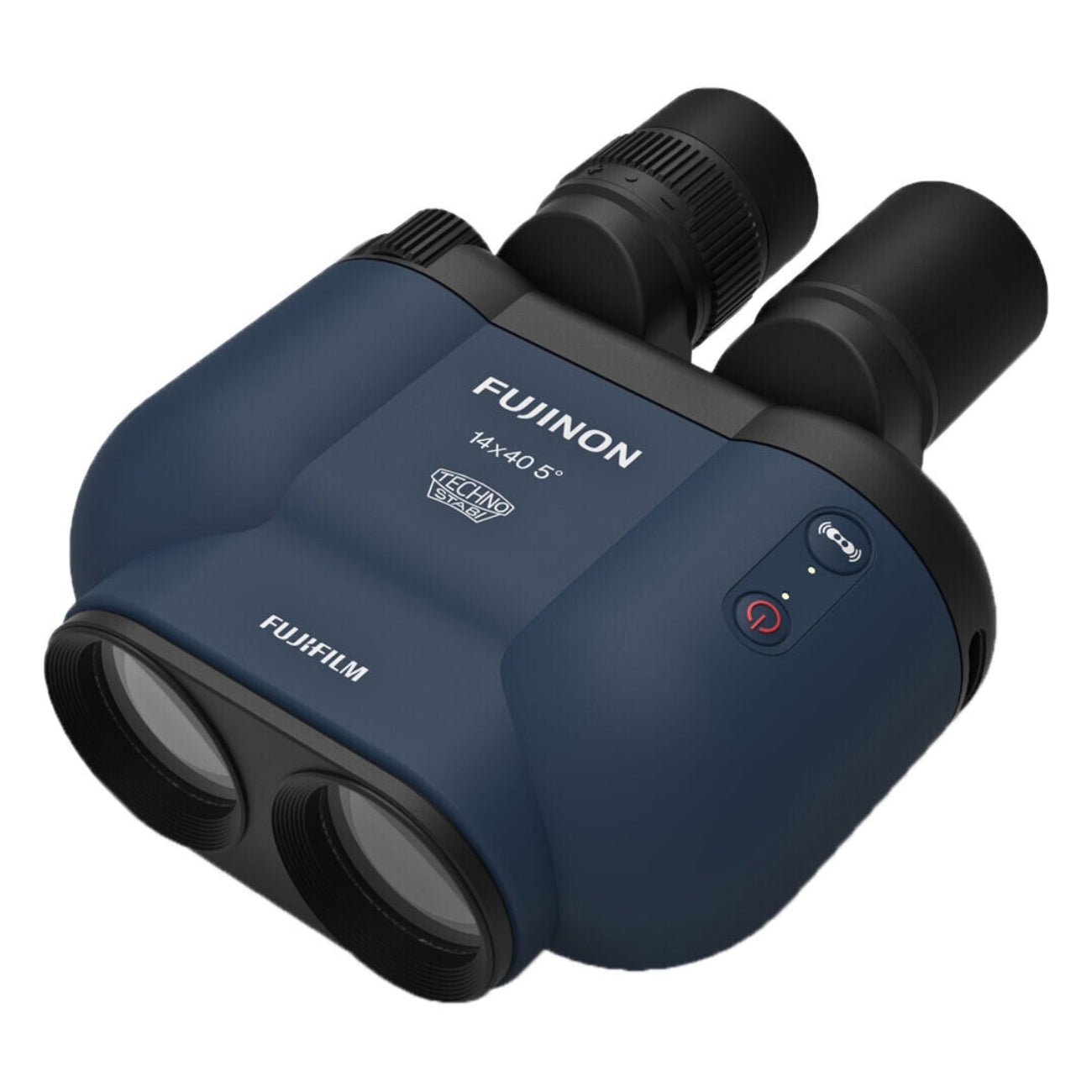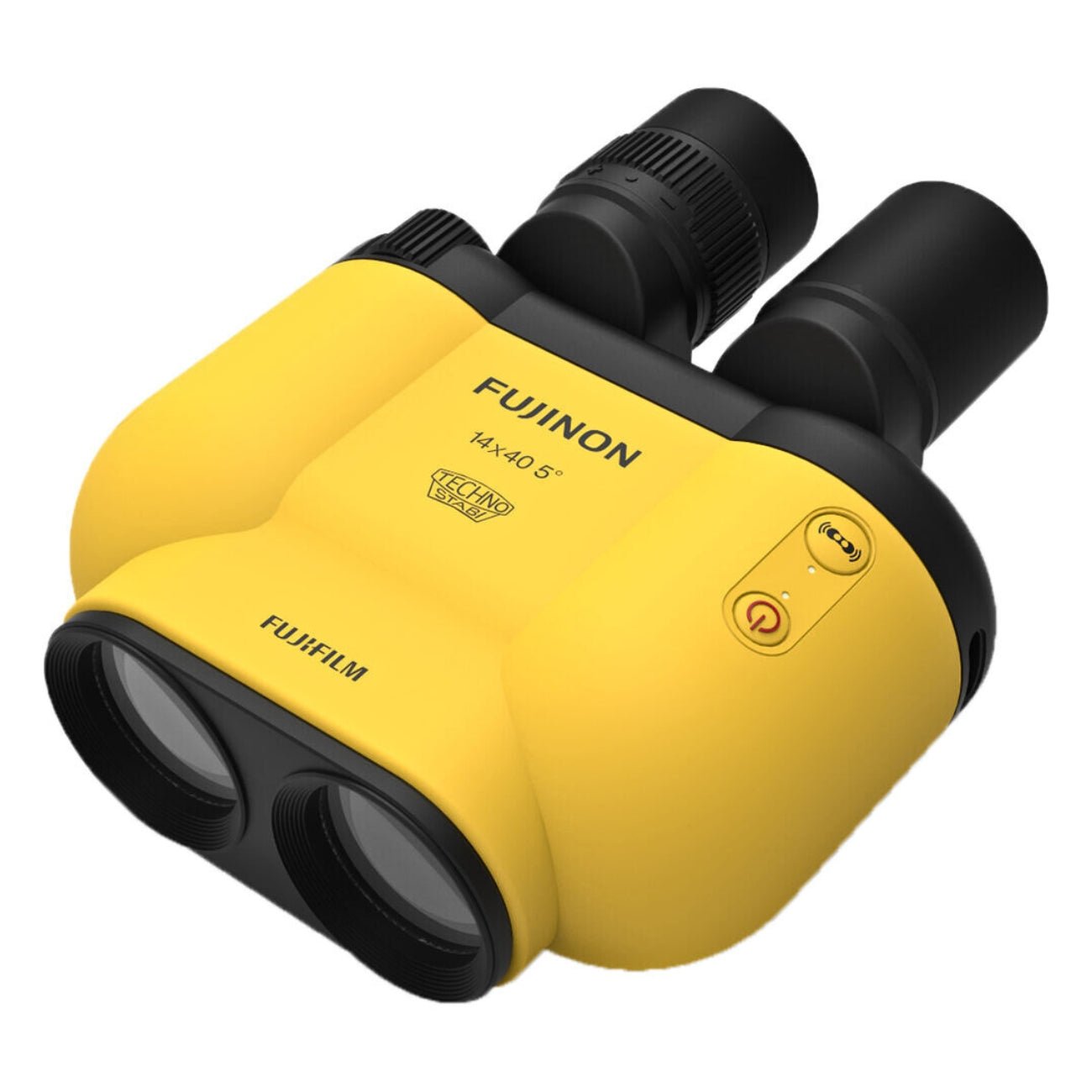 Fujinon 14x40 TSX1440 Techno-Stabi Image-Stabilized Binoculars
FREE Shipping for orders $100 above
Add $25 for 2-day expedited shipping
Ask about our Refer a Friend Program!

Got A Question? - Ask Our Team
Overview:
Building off the success of the 14×40 TSN IS binocular, the Fujinon 14×40 TSX1440 Techno-Stabi Image-Stabilized Binoculars get an upgrade with a wider stabilization range of ±6°, a buoyant chassis design, and the capability of running on rechargeable NiMH batteries - significant improvements over the regular model. 
With these updated X series binoculars, you can experience the impressive 14x magnification without the need for a tripod. You will see the details of far-off subjects without the distracting handshake that typically spoils the view of traditional high-power optics and you will find them especially useful when glassing from a moving vehicle or while running a boat across choppy seas. The fully multicoated optics and reverse-Porro prisms deliver a bright and crisp image with accurate color and vivid contrast and the wide exit pupil and twist-up eyecups make the Techno-Stabi comfortable to use while wearing glasses and viewing through them for long periods of time. Additionally, these Fujinon binoculars can operate for up to 18 hours using the provided four AA batteries or for up to 22 hours with your NiMH rechargeable batteries and come with a case and a strap for convenience!
Well-suited for:

Nature watching

Birding, sporting events, and concerts

Professional fishing and sailing

Additional Information about the Fujinon 14×40 TSX1440 Techno-Stabi Image-Stabilized Binoculars:
The TS-X comes with our strongest image stabilization system for a steady view in bumpy conditions.

The Image Stabilized binoculars are class-leading image stabilization* at ±6°. They provide a stress-free experience in cars, boats, and other bumpy transportation. *According to September 2019 research conducted by Fujifilm on vibration-correcting binoculars.

The latest image stabilization system works at high magnification levels, making it easy to adjust the focus without losing sight of your target.

Enables a steady image at 14x magnification without a tripod - impossible in binoculars without vibration correction.

Waterproof and user-friendly design, making these Fujinon Techno Stabi binoculars the perfect companion in a wide range of settings that include marine sports, safaris, professional fishing, and sailing.
Discover the Essential Features of the Fujinon 14×40 TSX1440 Techno-Stabi Image-Stabilized Binoculars
4.0° angle of view

13mm eye relief
±6° Stabilization keeps views steady against natural handshake 
210-foot field of view at 1,000 yards

40mm objective lenses provide the light-gathering capability

Powerful 14x magnification is ideal for nature watching, birding, sporting events, concerts, etc. 

Reverse Porro Prism light path produces a more compact housing versus traditional Porro designs

Anti-reflection fully multi-coated lenses maximize light transmission to keep views bright and clear

Auto-off function to conserve battery life
Low-profile slip-resistant knob is ergonomically placed to be easy to find w/ the right forefinger
Twist-up eyecups for comfortable use with or without eyewear
A +/-2 right eye dioptric correction enables tack-sharp focusing even without perfect eyesight
Runs on four included disposable AA batteries with a maximum runtime of up to 18 hours
Capable of running on rechargeable NiMH AA batteries with a maximum runtime of 22 hours
Broad 14 to 131A

°

F operating temperature range
Delve into the Detailed Specifications of the Fujinon 14×40 TSX1440 Techno-Stabi Image-Stabilized Binoculars
|   | TS-X 1440 |
| --- | --- |
|   | |
|  Magnification | 14 |
|  Objective diameter (mm) | 40 |
|  Field of view (°) | 4 |
|  Apparent field of view (°)*1 | 52.1 |
|  Field of view at 1000m (m) | 70 |
|  Exit pupil (mm) | 2.9 |
|  Relative Brightness | 8.2 |
|  Eye relief (mm) | 13 |
|  Minimum Focus Distance  (m)*2 | 5 |
|  Height (mm) | 187 |
|  Width (mm) | 165 |
|  Depth (mm) | 81 |
|  Weight (g) (w/o Battery) | 1,300 |
|  Adjustment range for interpupillary distance (mm) | 60-70 |
|  Dioptric adjustment range (±mm) | ±2 |
|  Focus type | CF |
|  Water resistant*3 | 1m-5min |
|  Battery | AA x4 or Ni-MH x4 |
|  Operating temperature | -10℃~+50℃ |
*1 Apparent field of view based on ISO14132-1:2002
*2 MOD may differ depending on the viewer's sight in case of individual focus.
*3 Do not mean it can be used in water.

What's Included in the Fujinon 14×40 TSX1440 Techno-Stabi Image-Stabilized Binoculars
Fujinon 14×40 TSX1440 Techno-Stabi Image-Stabilized Binoculars (Black, Blue, or Yellow)

2 x Objective Lens Cap

4 x AA Battery

Strap

Case

Limited Warranty
Whats in the Box?
What's Included in the Fujinon 14×40 TSX1440 Techno-Stabi Image-Stabilized Binoculars
Fujinon 14×40 TSX1440 Techno-Stabi Image-Stabilized Binoculars (Black, Blue, or Yellow)

2 x Objective Lens Cap

4 x AA Battery

Strap

Case

Limited Warranty