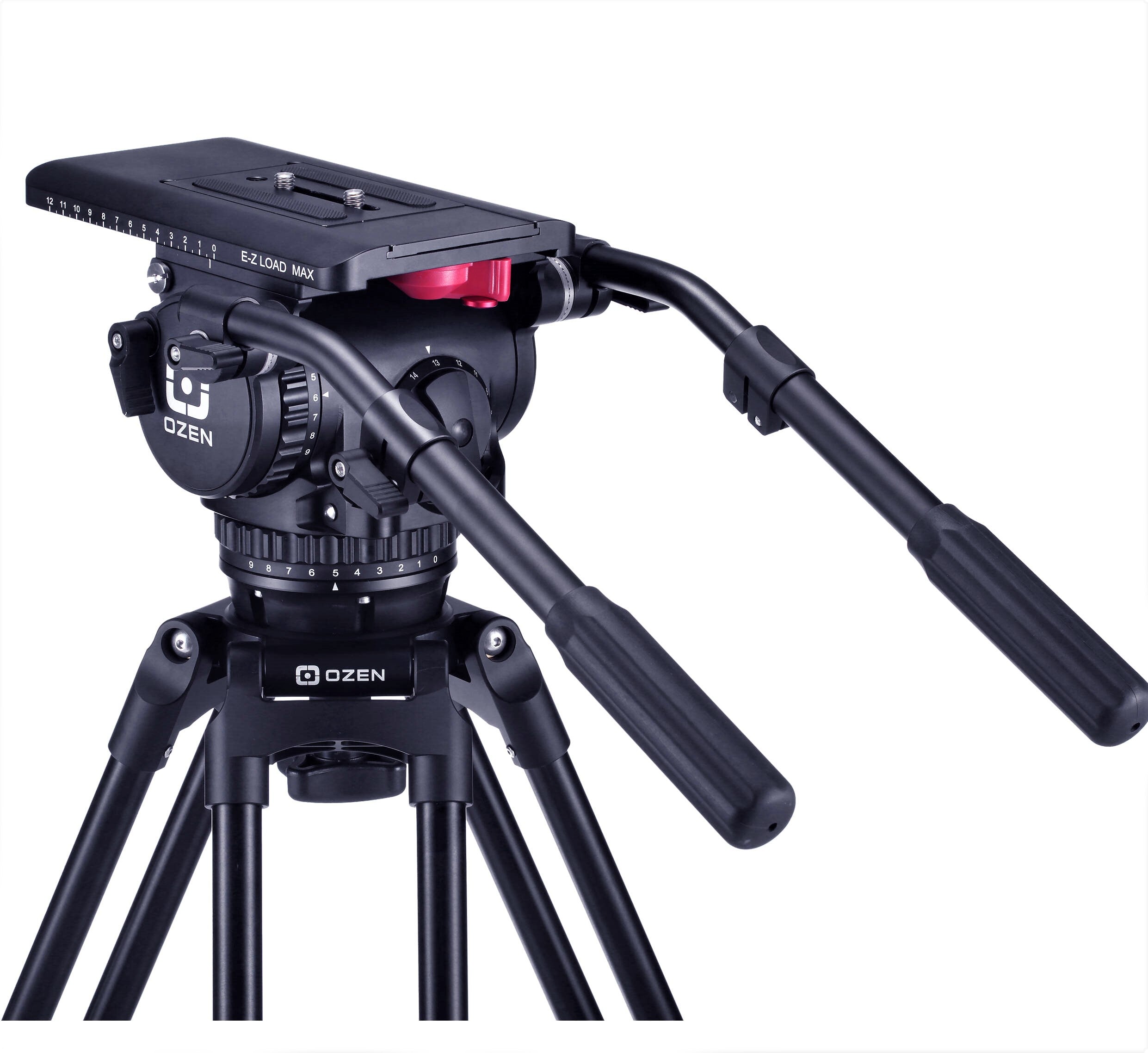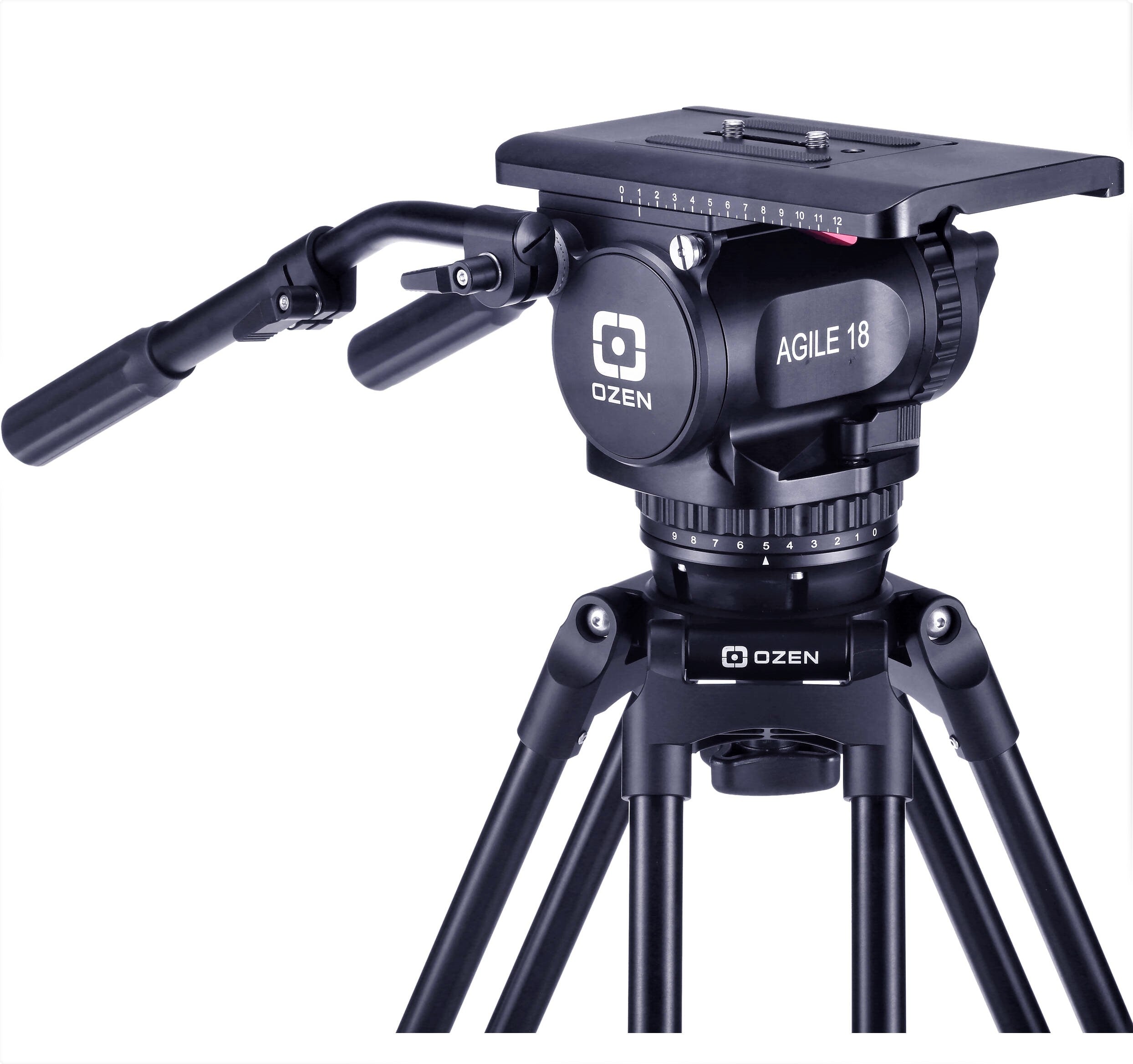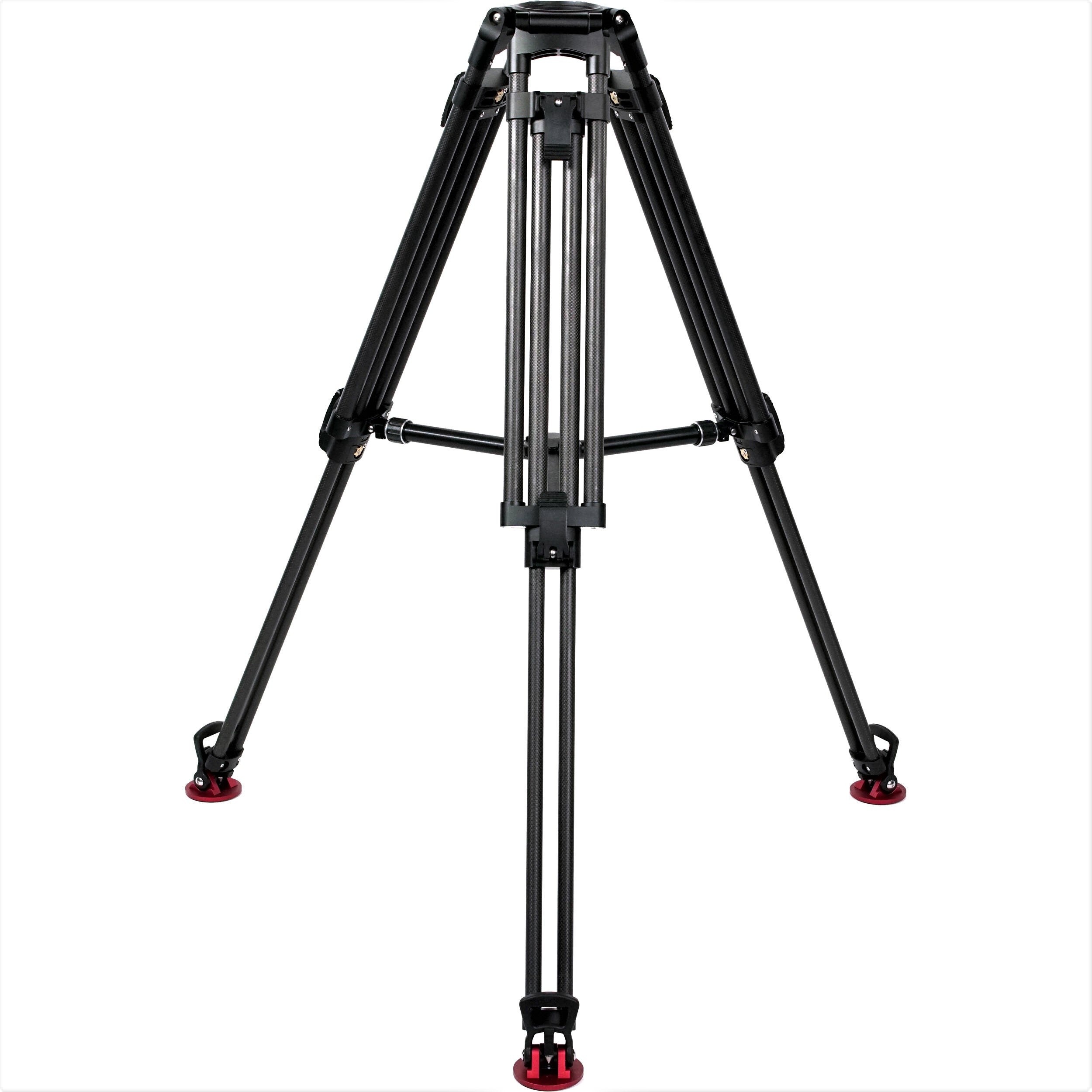 AUTHORIZED DEALER | OZEN
OZEN 18CF2HDM 100mm AGILE 18M E-Z LOAD MAX Tripod System
Pickup available at 9420 E DoubleTree Ranch Rd #107
Usually ready in 2-4 days
OZEN 18CF2HDM 100mm AGILE 18M E-Z LOAD MAX Tripod System
9420 E DoubleTree Ranch Rd #107
Pickup available, usually ready in 2-4 days
9420 E DoubleTree Ranch Rd #107
Scottsdale AZ 85258
United States
480.386.6981
FREE Shipping for orders $100 above
Add $25 for 2-day expedited shipping
Ask about our Refer a Friend Program!

Got A Question? - Ask Our Team
Improve your shots with stability with the OZEN 18CF2HDM 100mm AGILE 18M E-Z LOAD MAX Tripod System, a tripod system for digital cine cameras, as well as ENG, EFP, and studio applications. The carbon fiber legs feature a 100mm bowl for quick leveling and can support up to 99 lb. which is more than enough to support the weight of the included head and its maximum load capacity without approaching the legs' limits. The heavy-duty head is precise and responsive, with nine levels of pan and tilt adjustment (including a zero setting), as well as 16 settings of counterbalance to fine-tune your camera. 
The head features a true quick-release plate and a sliding camera platform for balance adjustments. The legs feature two locks per leg and a wide height range, and the mid-level spreader offers numerous advantages over a ground spreader. The dual spike feet are excellent for creating grip when shooting on soft terrain, and the removable rubber feet snap over the foot spikes for working on hard surfaces and in delicate locations.
The tripod system consists of:
OZEN 18M E-Z LOAD MAX Fluid Head (48.4 lb Payload)
The OZEN 18M E-Z LOAD MAX Fluid Head is a heavy-duty fluid head with the familiar placement of pan, tilt, and counterbalance controls to easily fit into your operating style. Built to fit the needs of filmmakers with cameras and rigs that weigh up to 48.4 lb, the 100mm ball base allows for fast leveling and provides a wide balancing platform, which is advantageous when working with long lenses. The head features a quick-release plate with two 3/8"-16 threaded camera tie-down screws, and the camera platform has 2.36" of travel for balancing your camera on the head.
OZEN 100CF2HD 100mm Two-Stage, Heavy-Duty Carbon Fiber Tripod
Give your camera solid feet to stand on with the OZEN 100CF2HD 100mm Two-Stage, Heavy-Duty Carbon Fiber Tripod. Designed for heavy-payload and high-fluid-drag applications, this two-stage tripod supports up to 99 pounds and offers working heights ranging from 20 to 60". For greater rigidity, the 22mm diameter carbon fiber tripod leg tubes are pin-secured to their anchors—no glued joints. Flip brake levers are used to lock the legs into place, making for fast deployment and stowage. Moreover, the 100CF2HD comes equipped with a Contender heavy-duty mid-level spreader, as well as with deep-tread rubber feet for better traction on smooth surfaces.
For use with separately available 100mm fluid heads
Carbon fiber leg tubes are lighter and stiffer than aluminum, resist damage from minor impacts, and have less flex when using high increments of fluid drag
Carbon fiber tubes are pinned to their joints, not glued
Flat and angled spreader positions
The payload capacity of 99 pounds
Conspicuous red flip brake levers for fast deployment and stowage
Brake adjustment mechanism
100mm Ball Base Fluid Head
9-Step + "0" Pan and Tilt Drag
4.4 to 48 lb Payload Capacity
Two-Stage Carbon Fiber Legs
16-Step Counterbalance on Head
E-Z LOAD MAX Quick Release Plate
Camera Platform Has 4.72" of Travel
Independent Pan and Tilt Locks
Built-In Illuminated Bubble Level
2x Telescoping Pan Handles 
OZEN 18M E-Z LOAD MAX Fluid Head (48.4 lb Payload) 
E-Z LOAD MAX Plate

3x 3/8"-16 Camera Tie-Down Screw

1/4"-20 Camera Tie-Down Screw

2x Telescopic Pan Handle

Limited Warranty
OZEN 100CF2HD 100mm Two-Stage, Heavy-Duty Carbon Fiber Tripod
OZEN Replacement Contender Heavy-Duty Mid-Level Spreader Replacement In Case Of Loss Or Non-Warrantied D
Limited Warranty, Extendable to 4 Years with Product Registration
Soft Case
Whats in the Box?
OZEN 18M E-Z LOAD MAX Fluid Head (48.4 lb Payload) 
E-Z LOAD MAX Plate

3x 3/8"-16 Camera Tie-Down Screw

1/4"-20 Camera Tie-Down Screw

2x Telescopic Pan Handle

Limited Warranty
OZEN 100CF2HD 100mm Two-Stage, Heavy-Duty Carbon Fiber Tripod
OZEN Replacement Contender Heavy-Duty Mid-Level Spreader Replacement In Case Of Loss Or Non-Warrantied D
Limited Warranty, Extendable to 4 Years with Product Registration
Soft Case