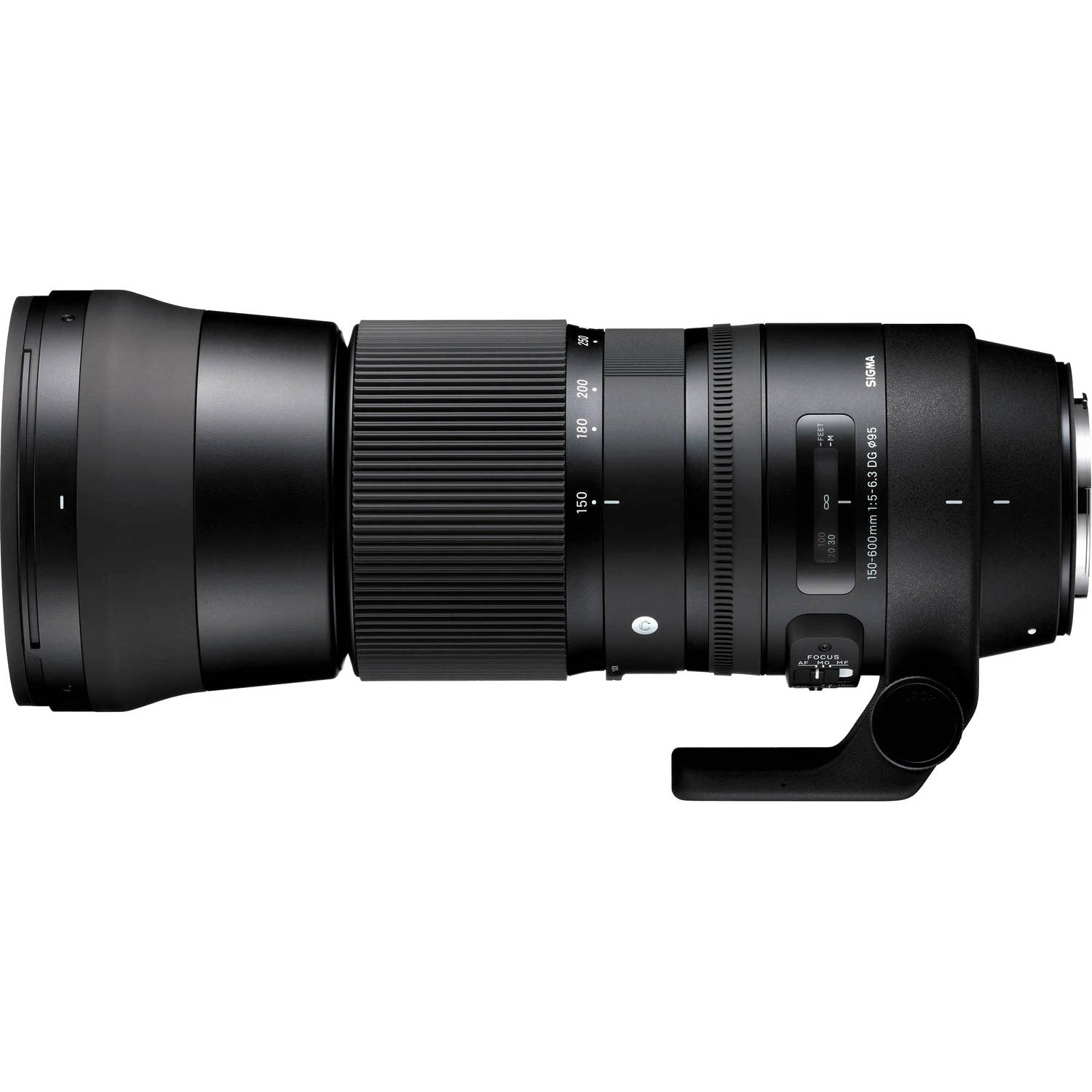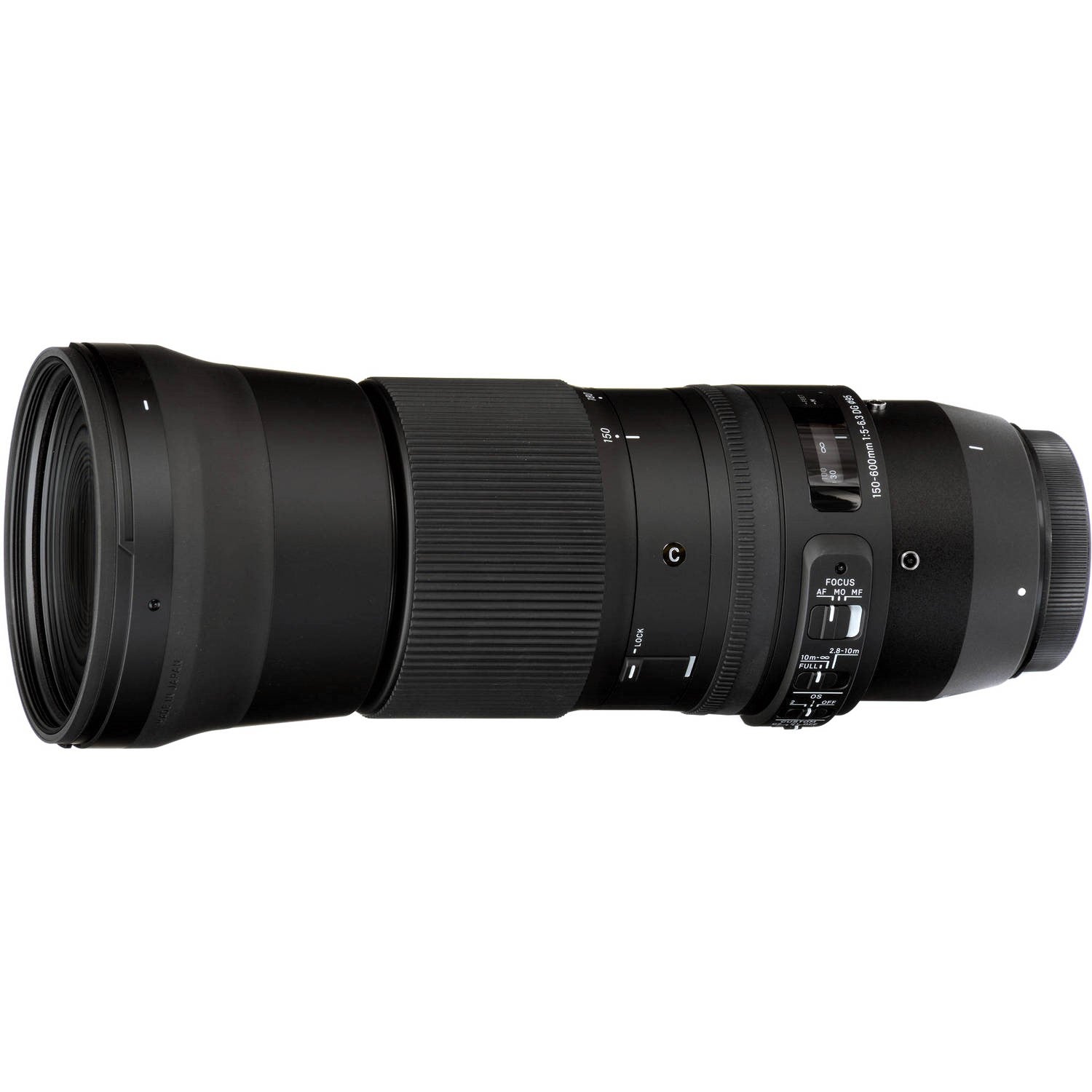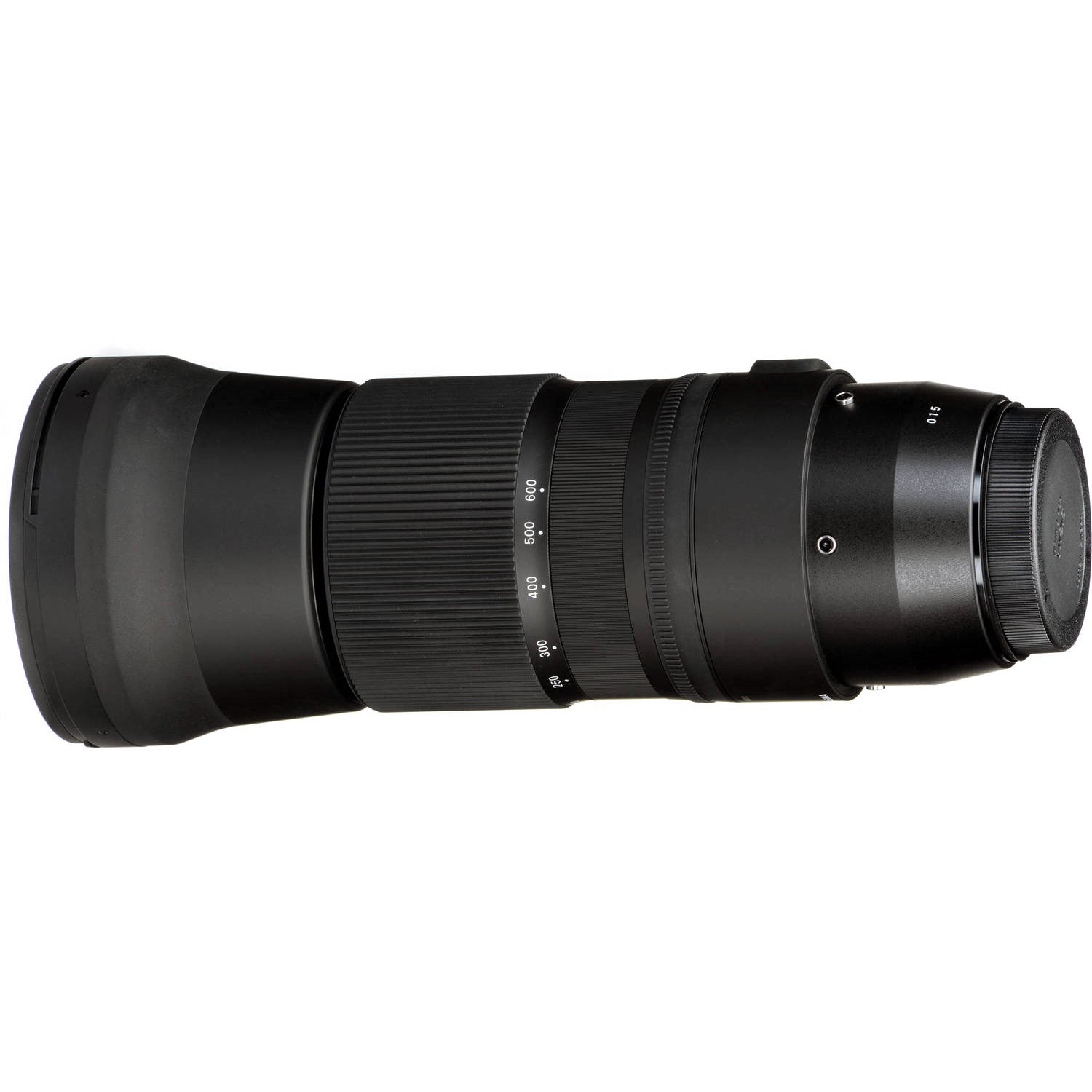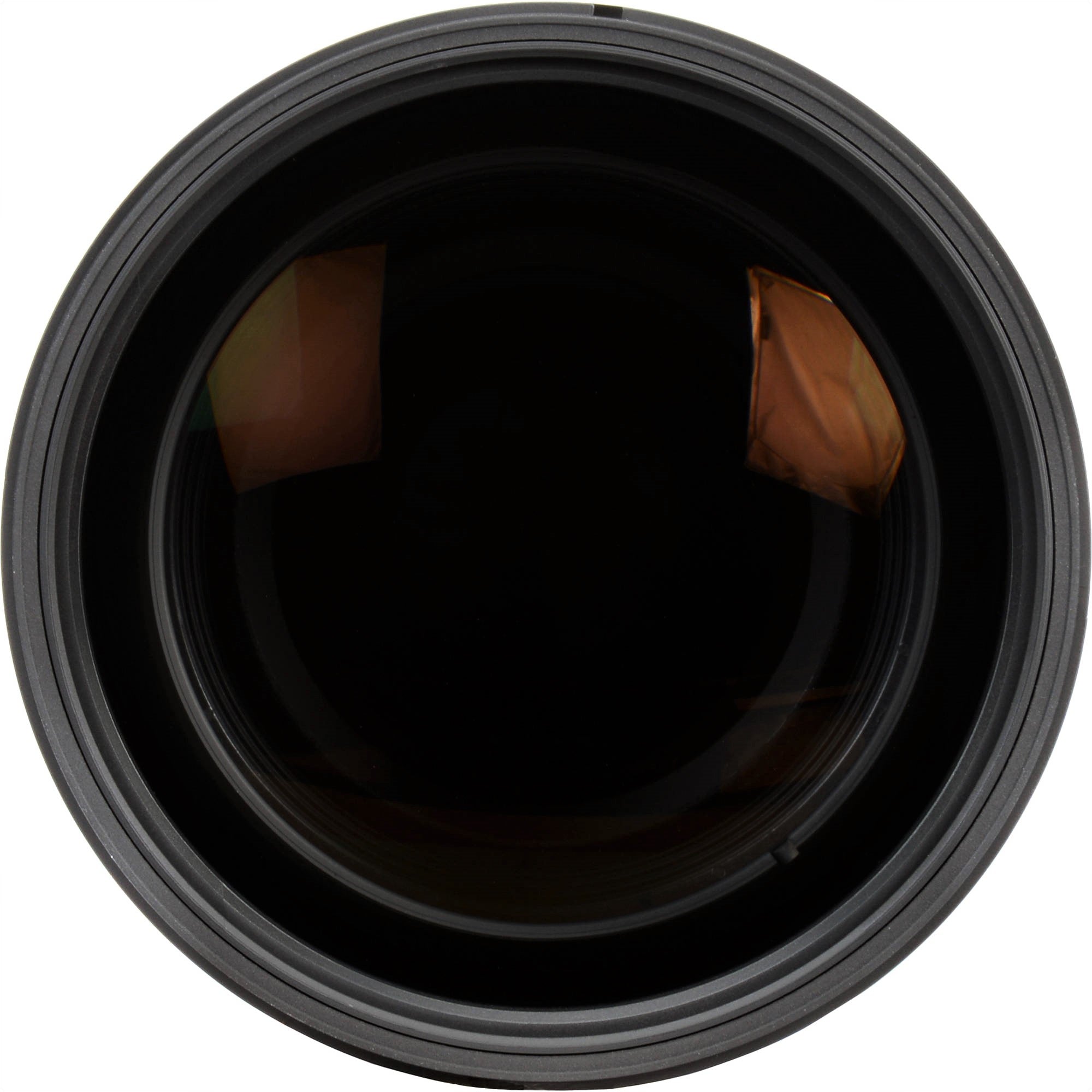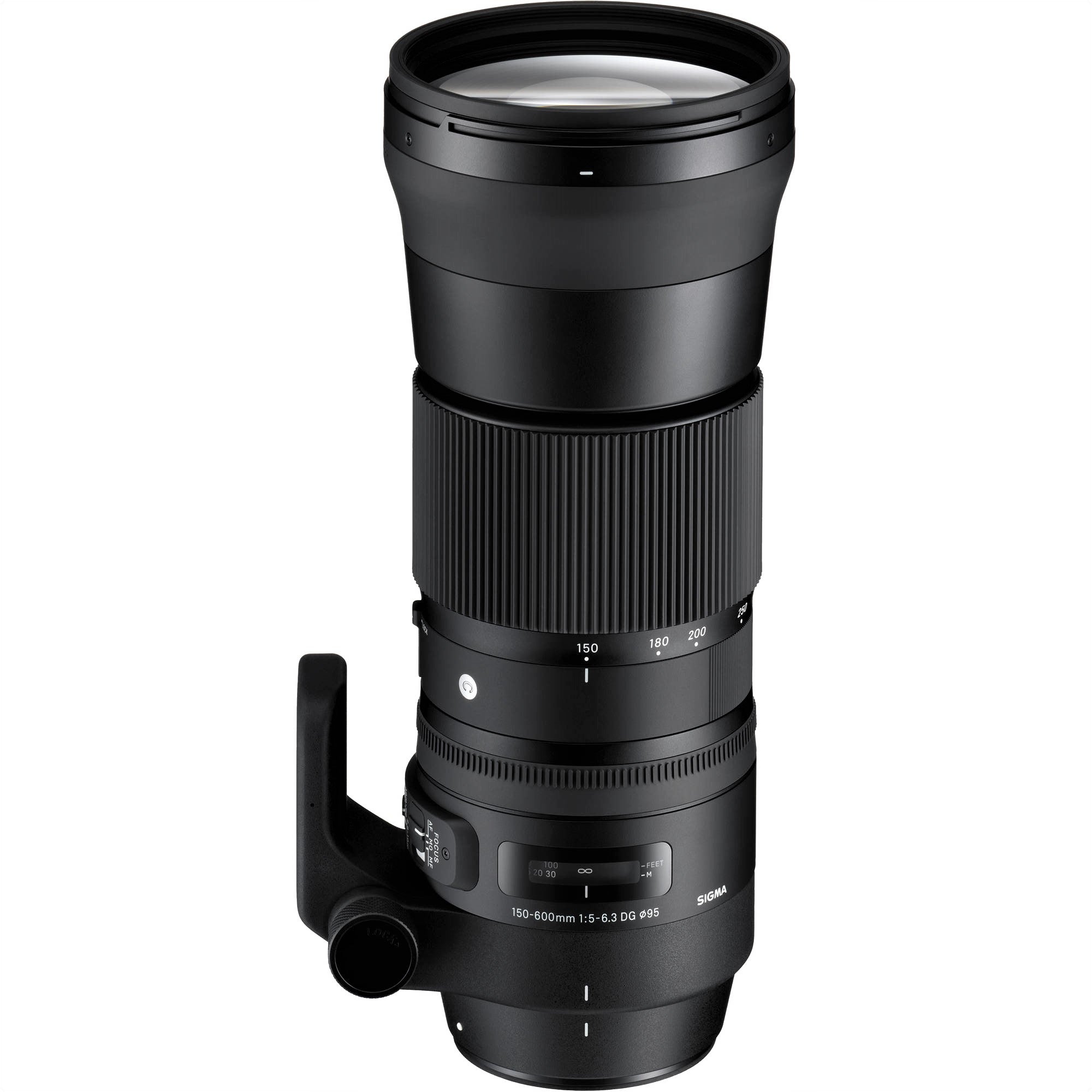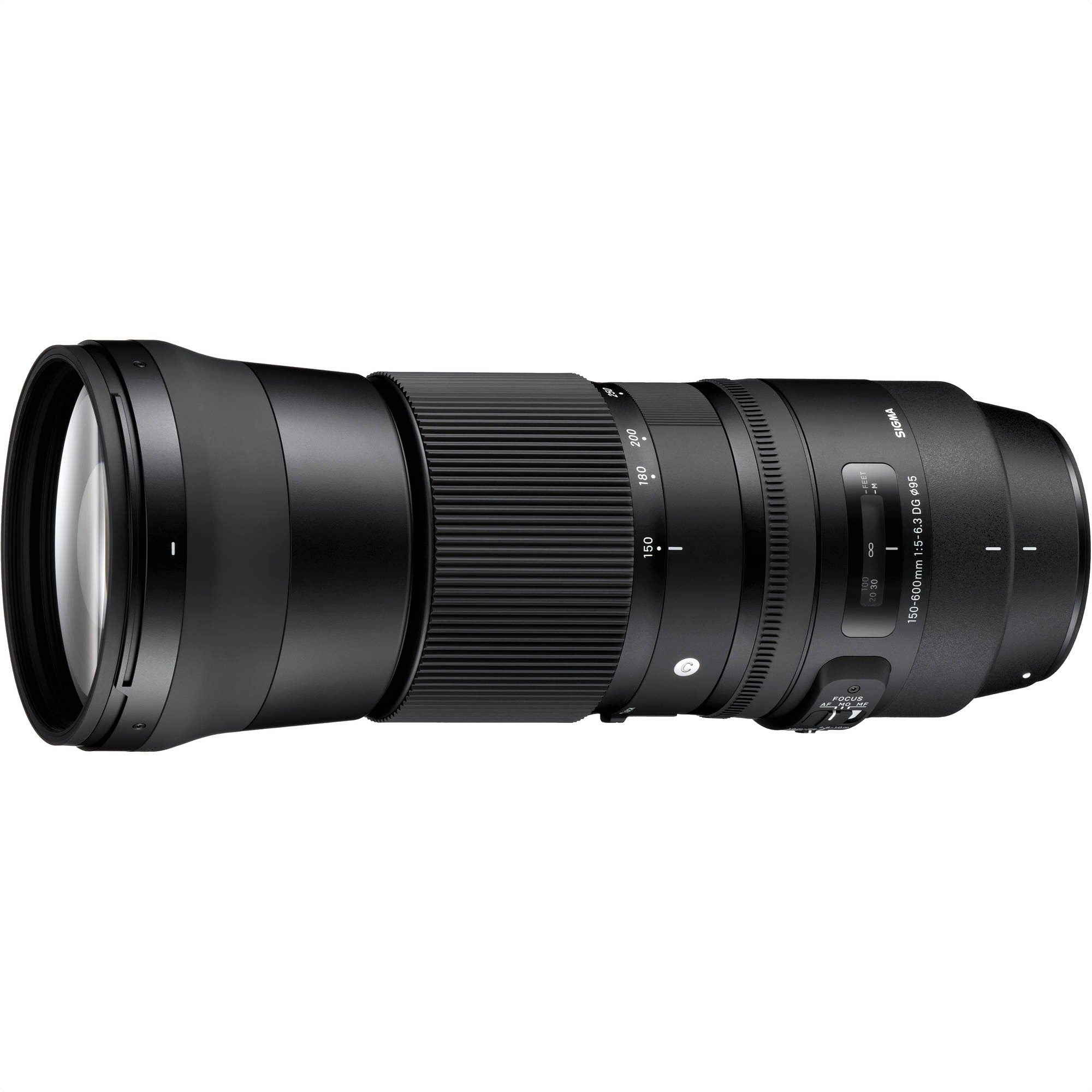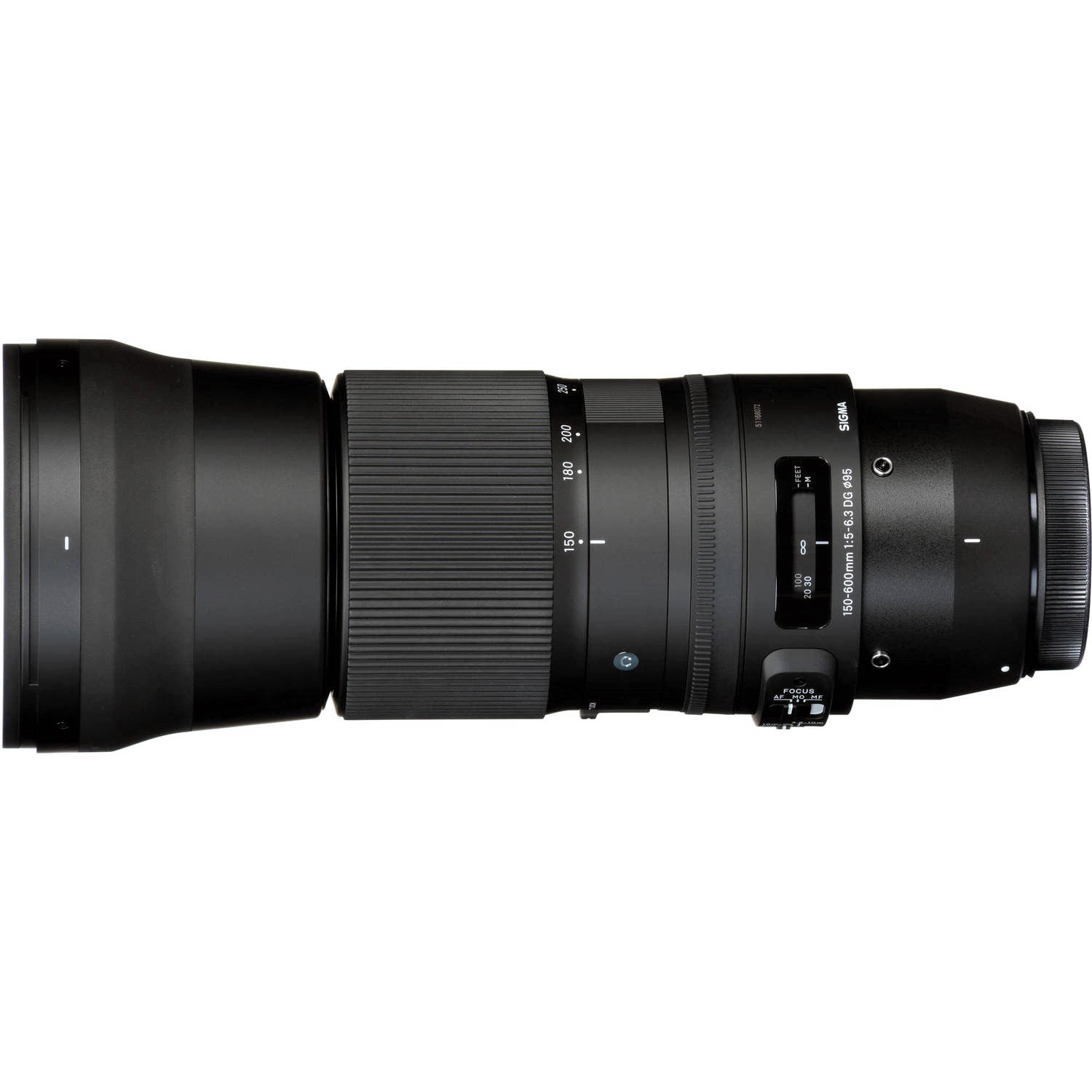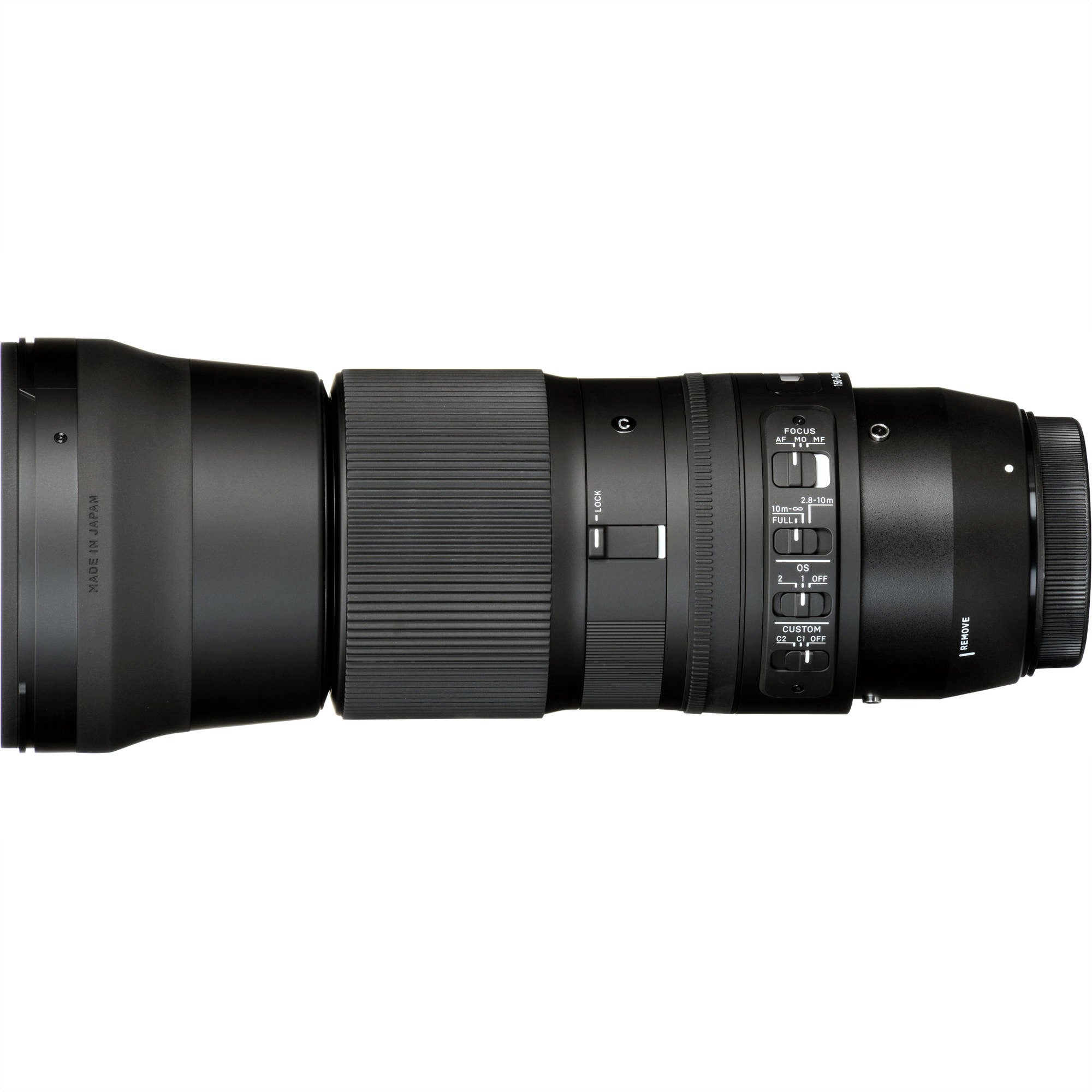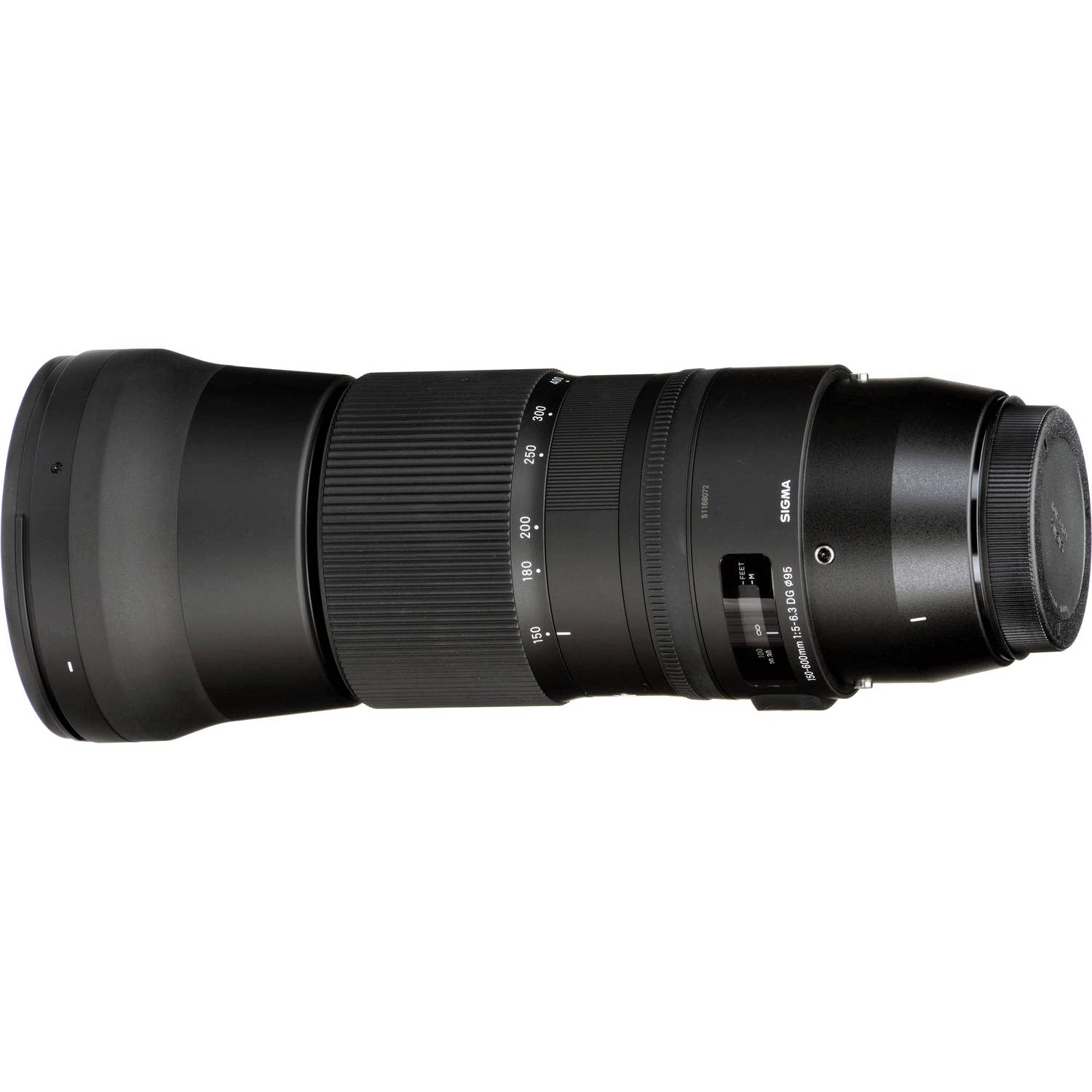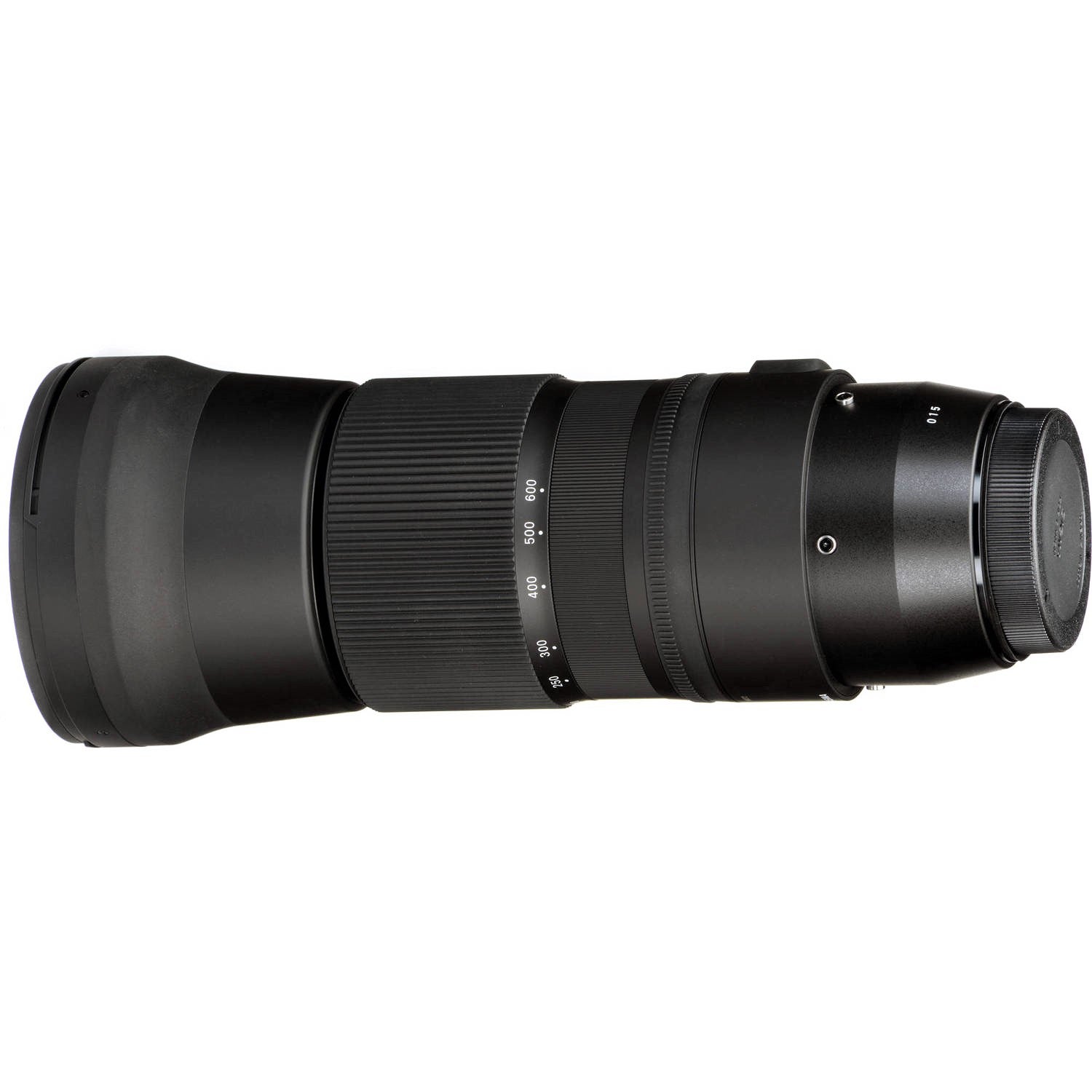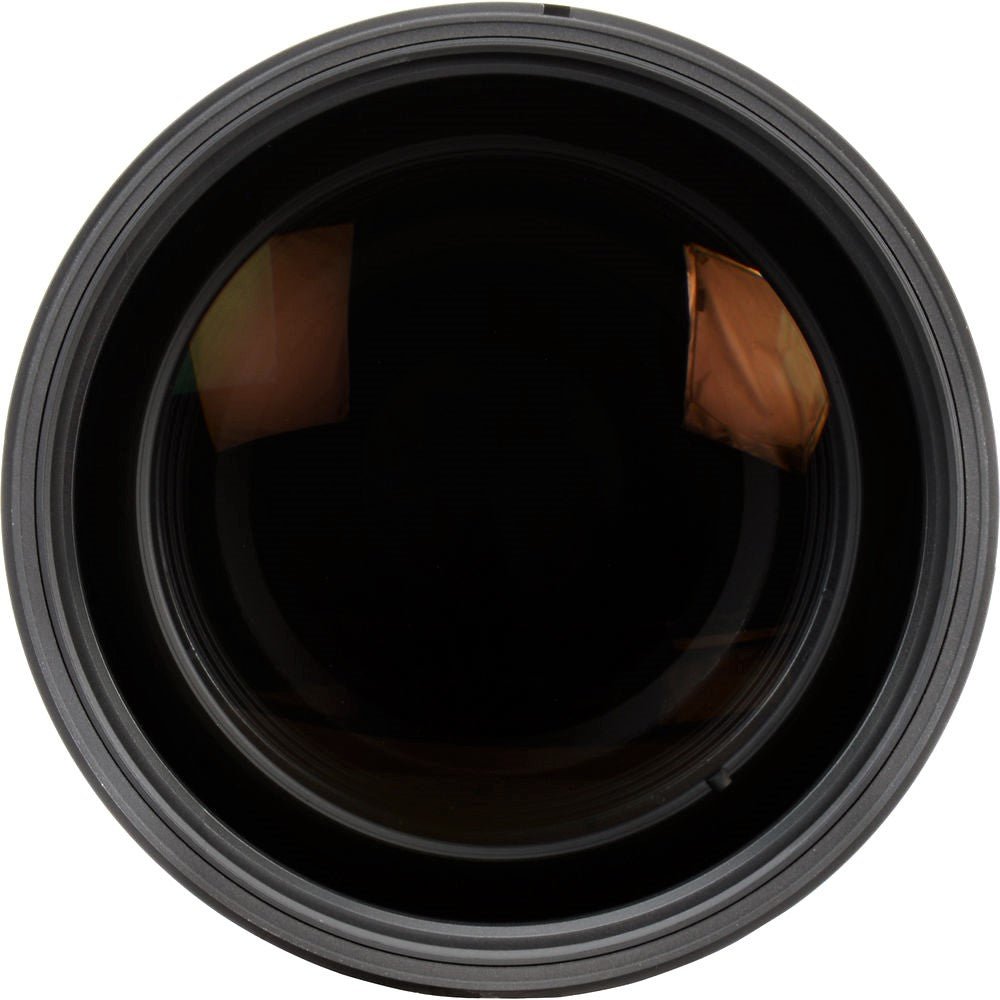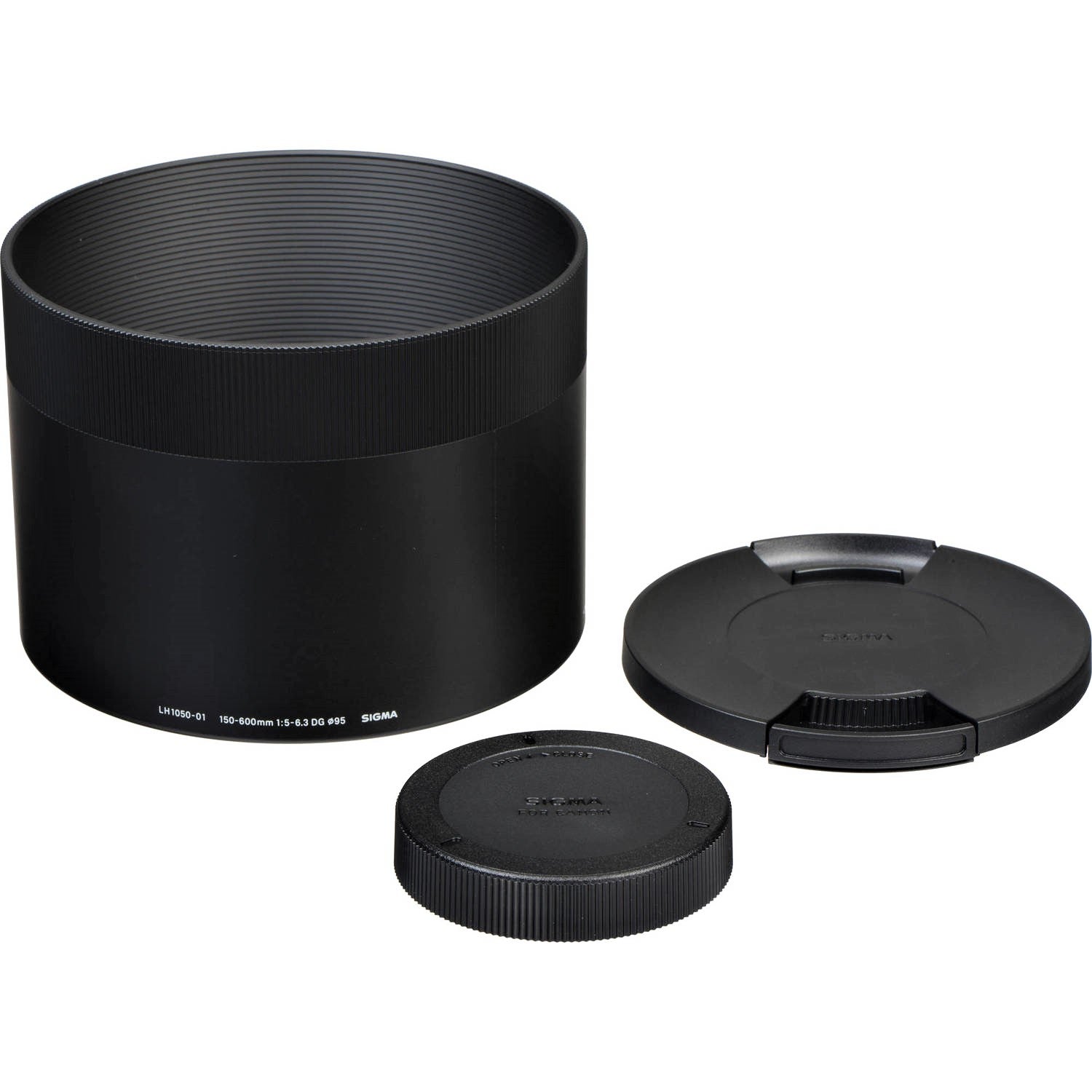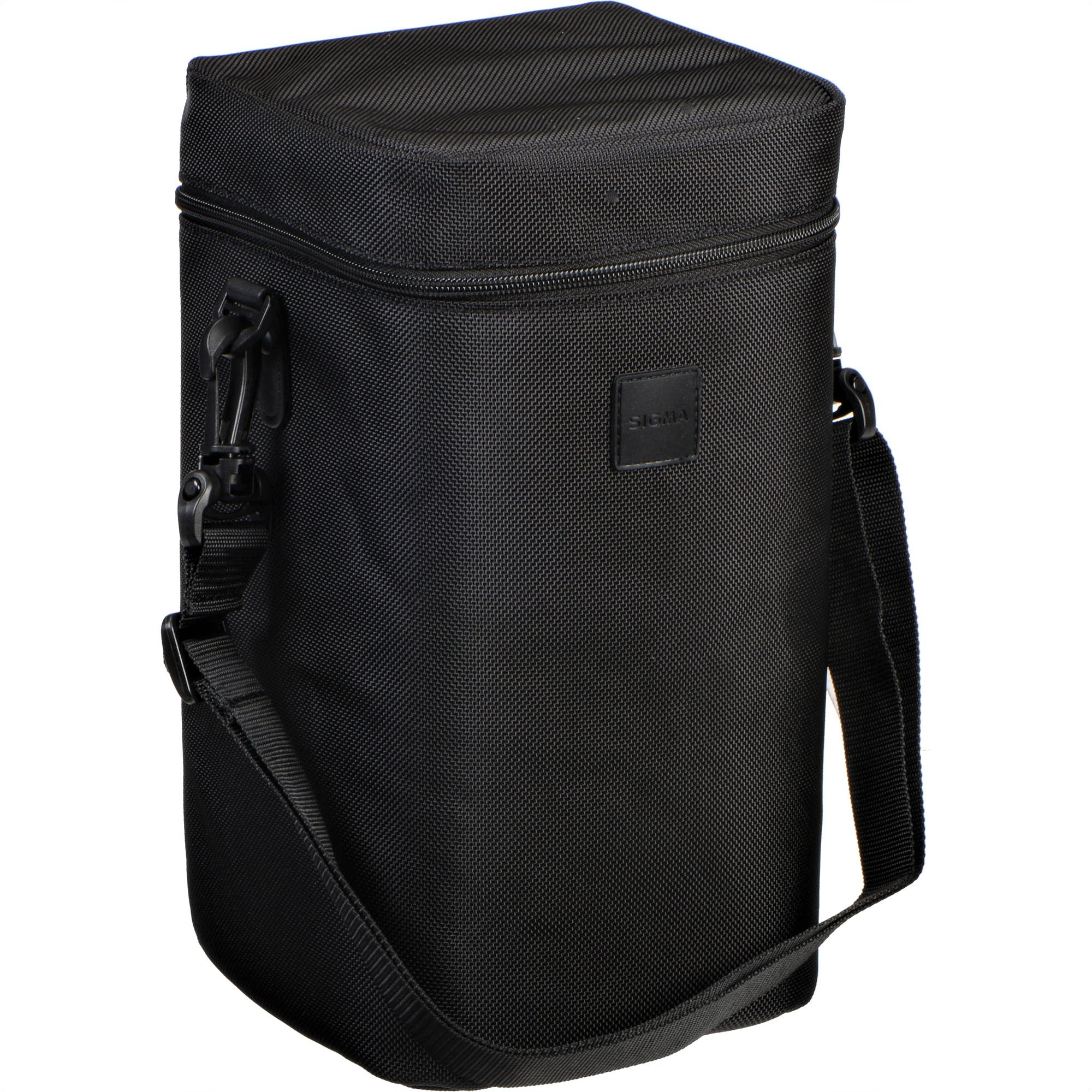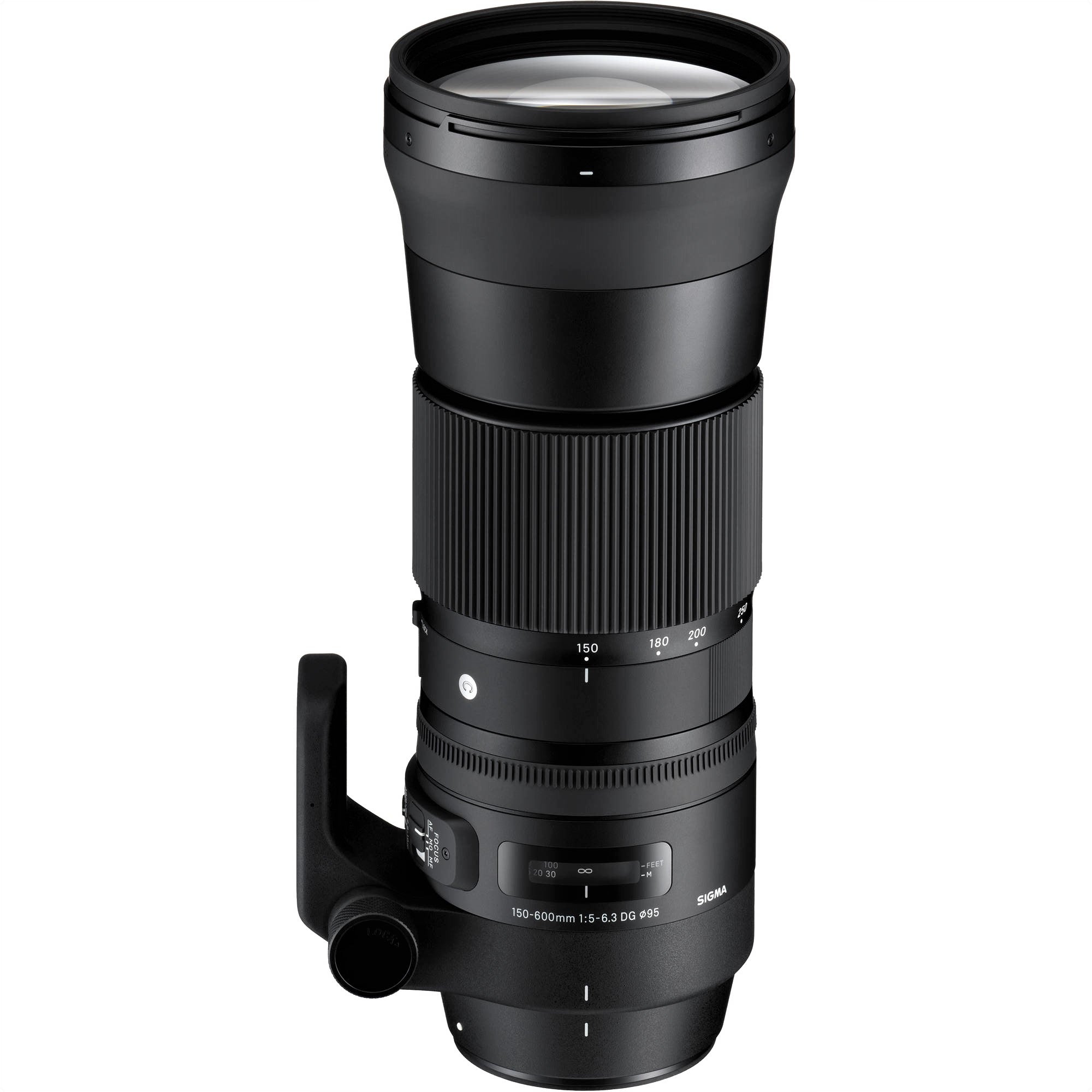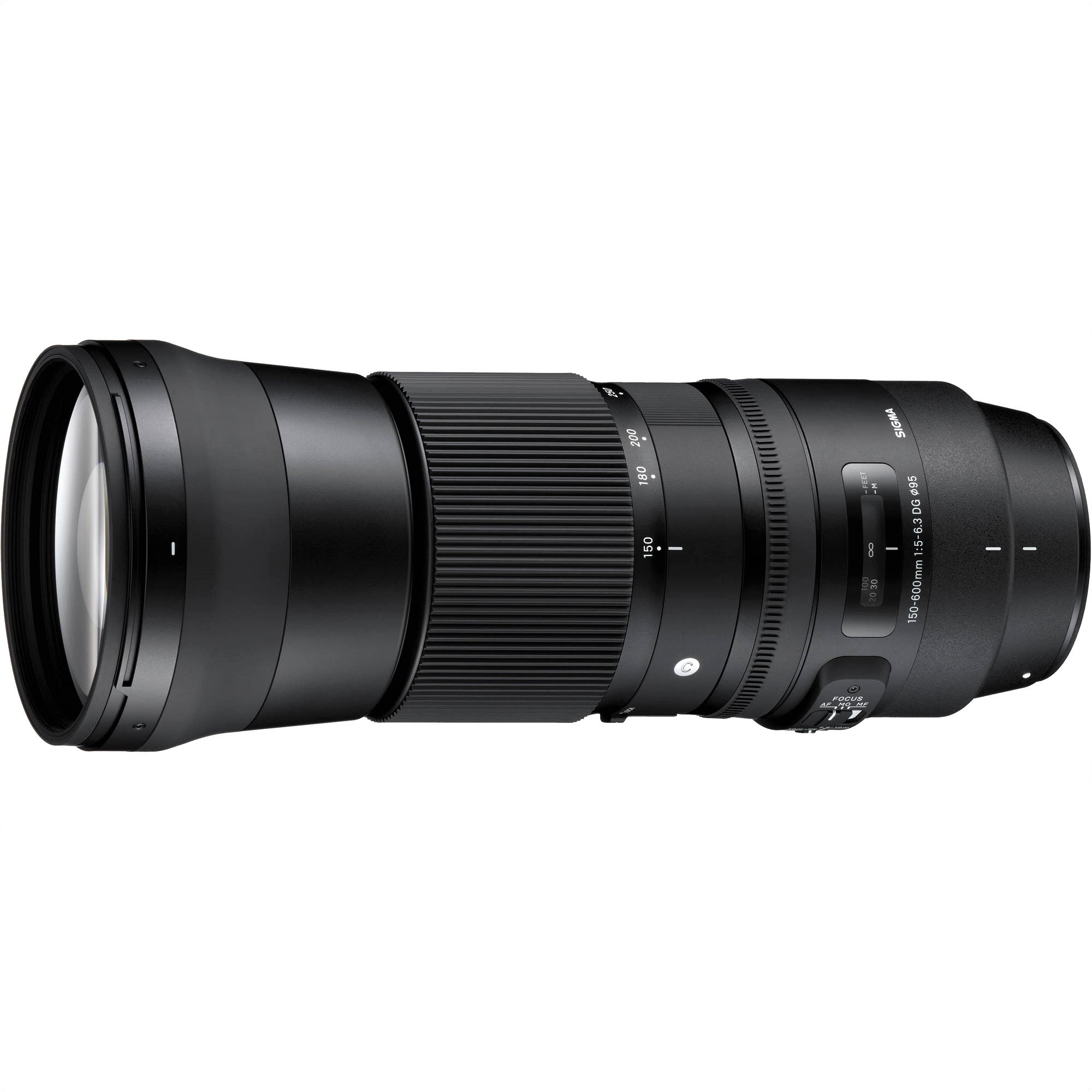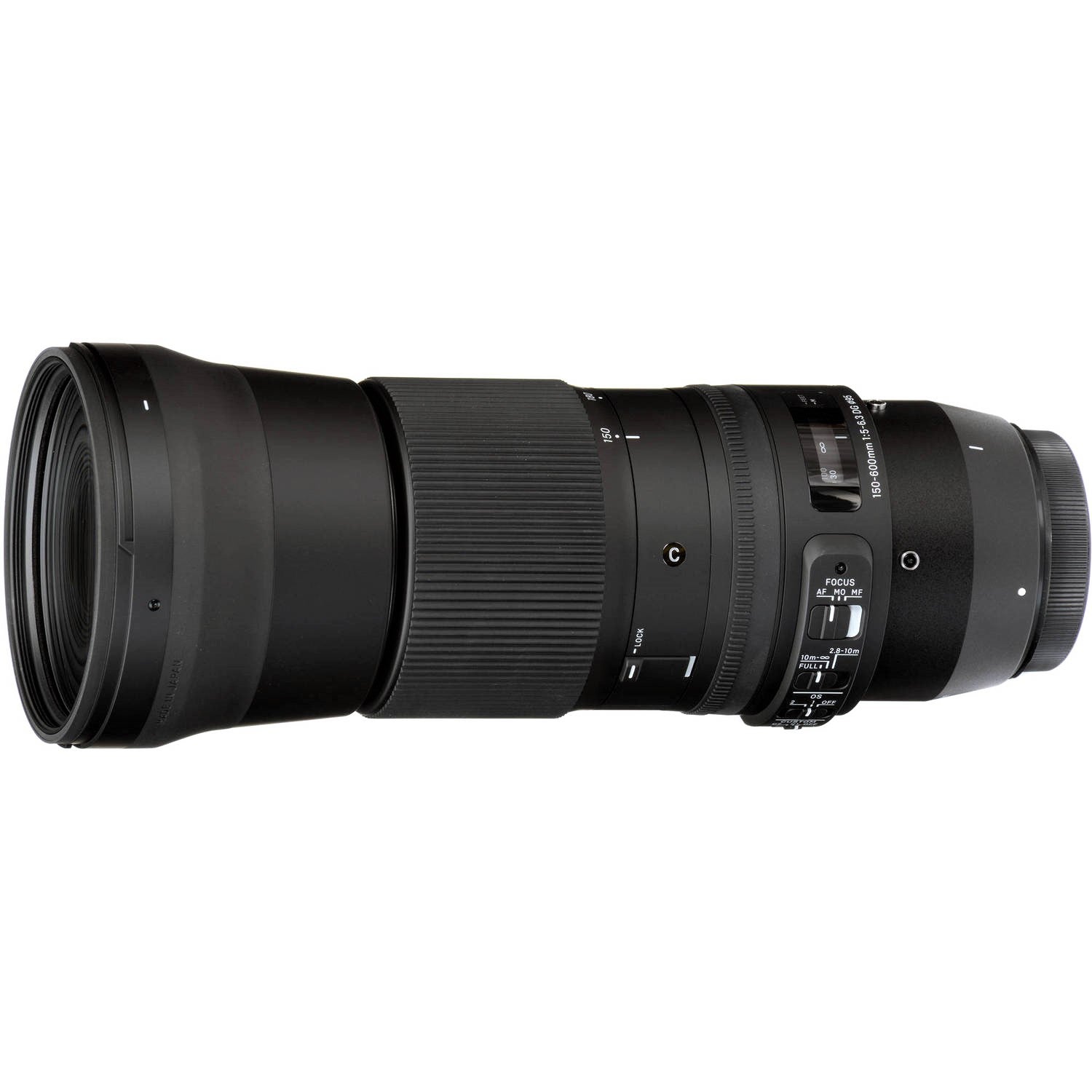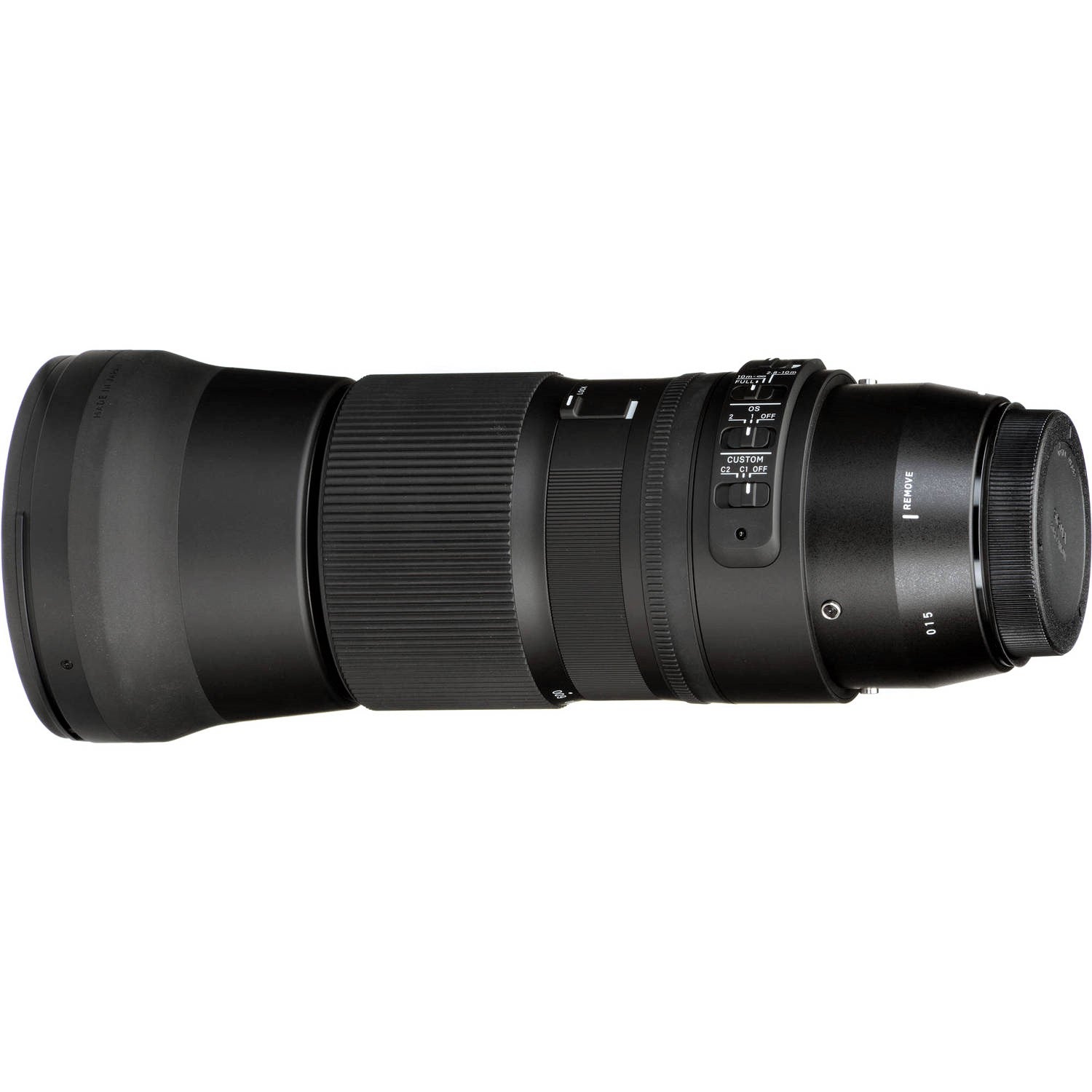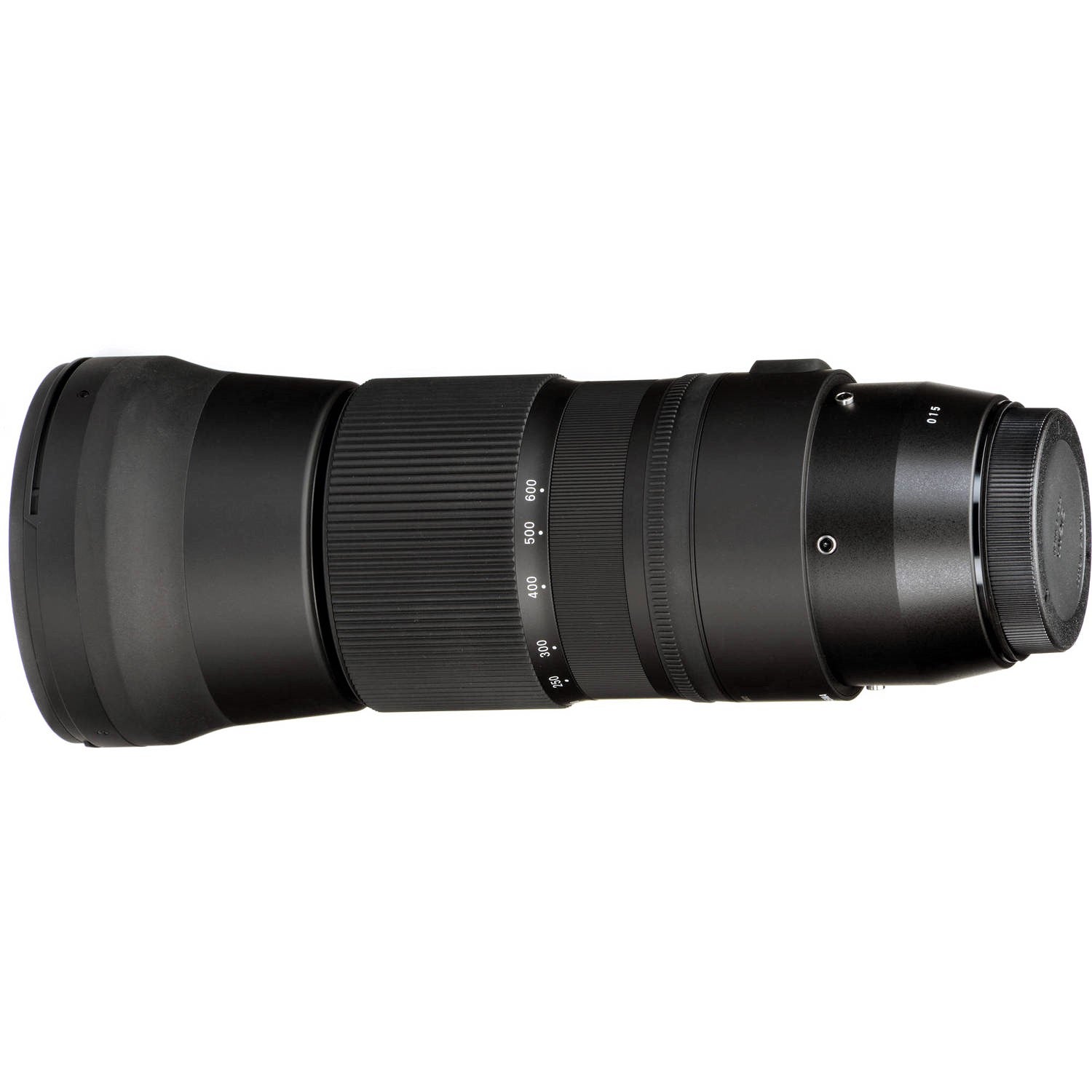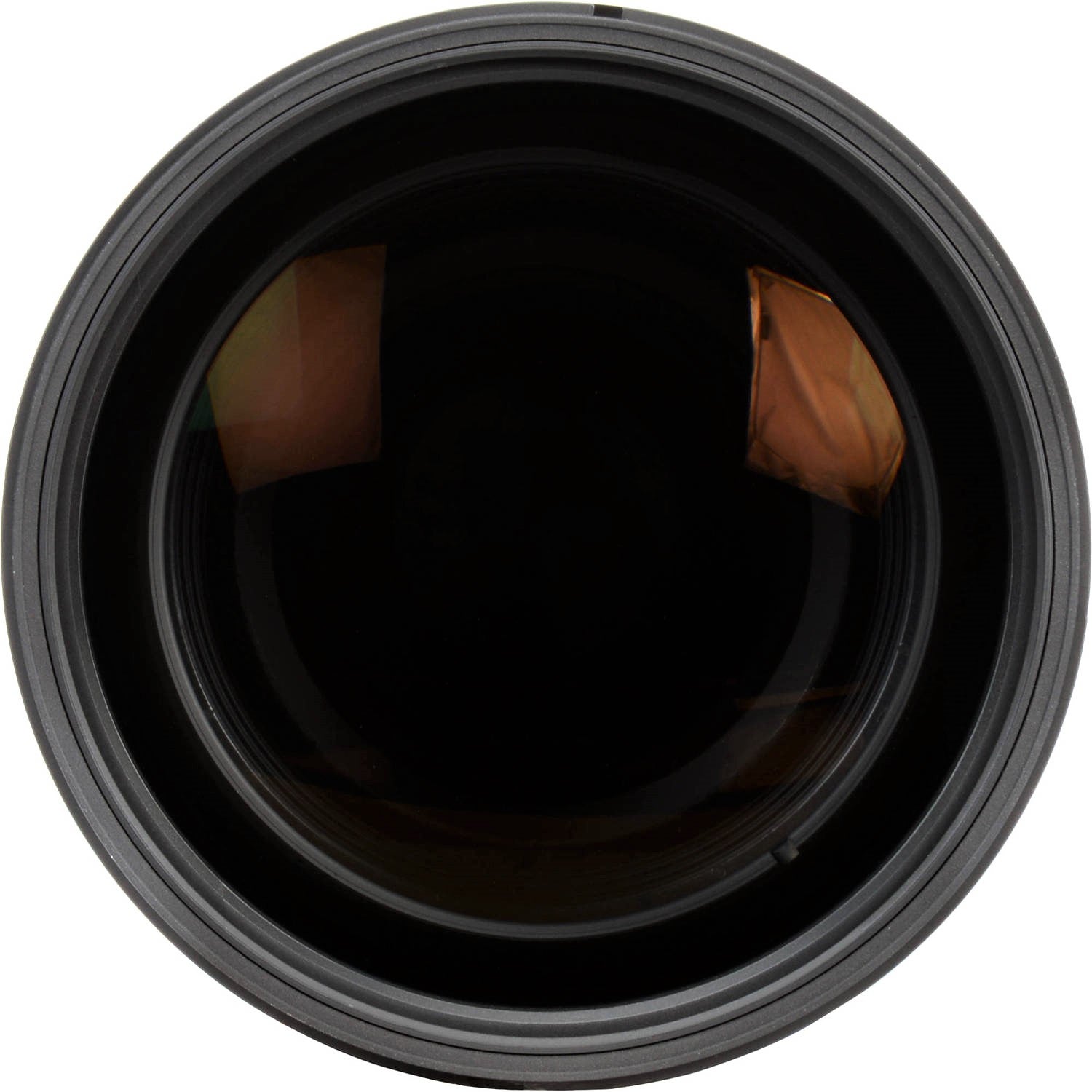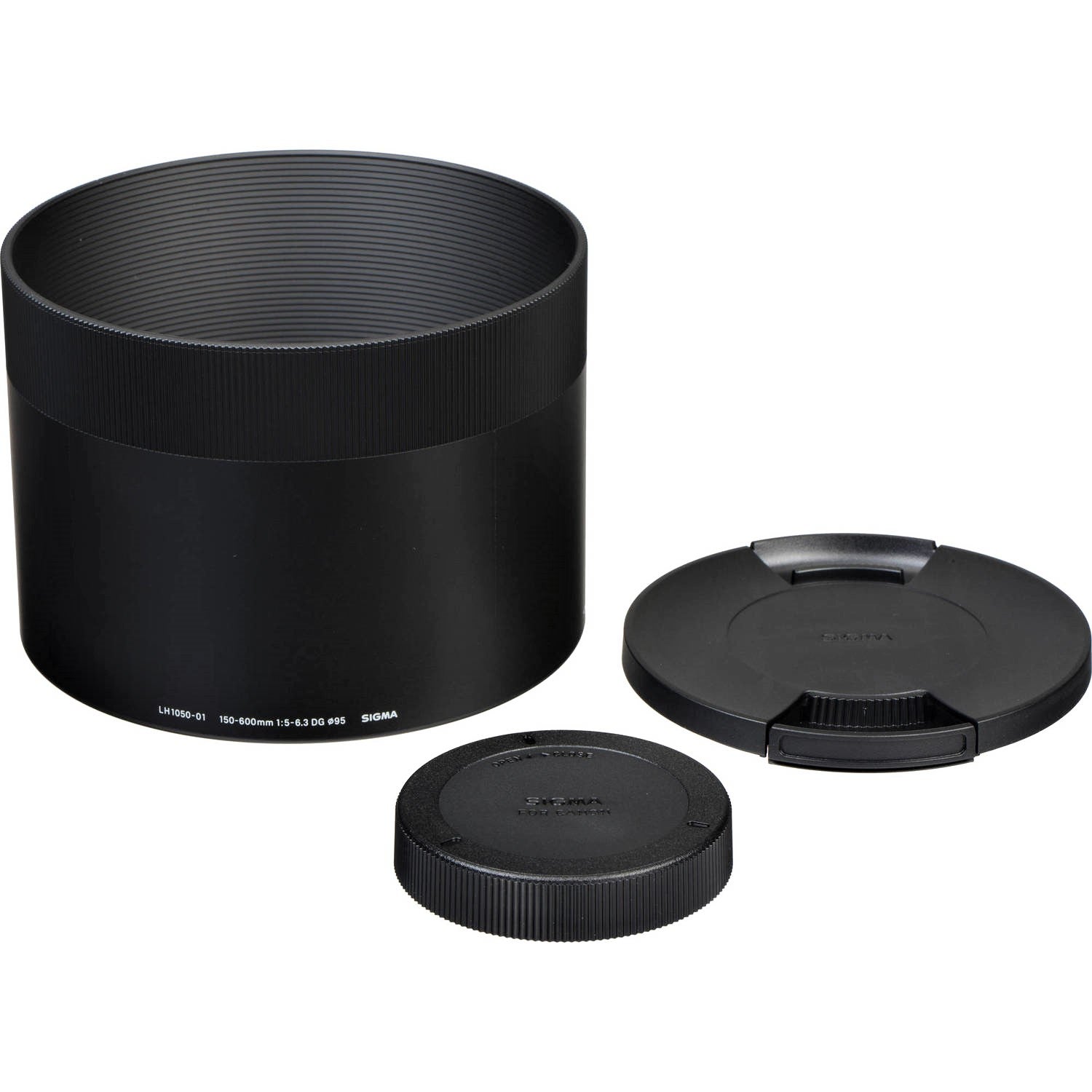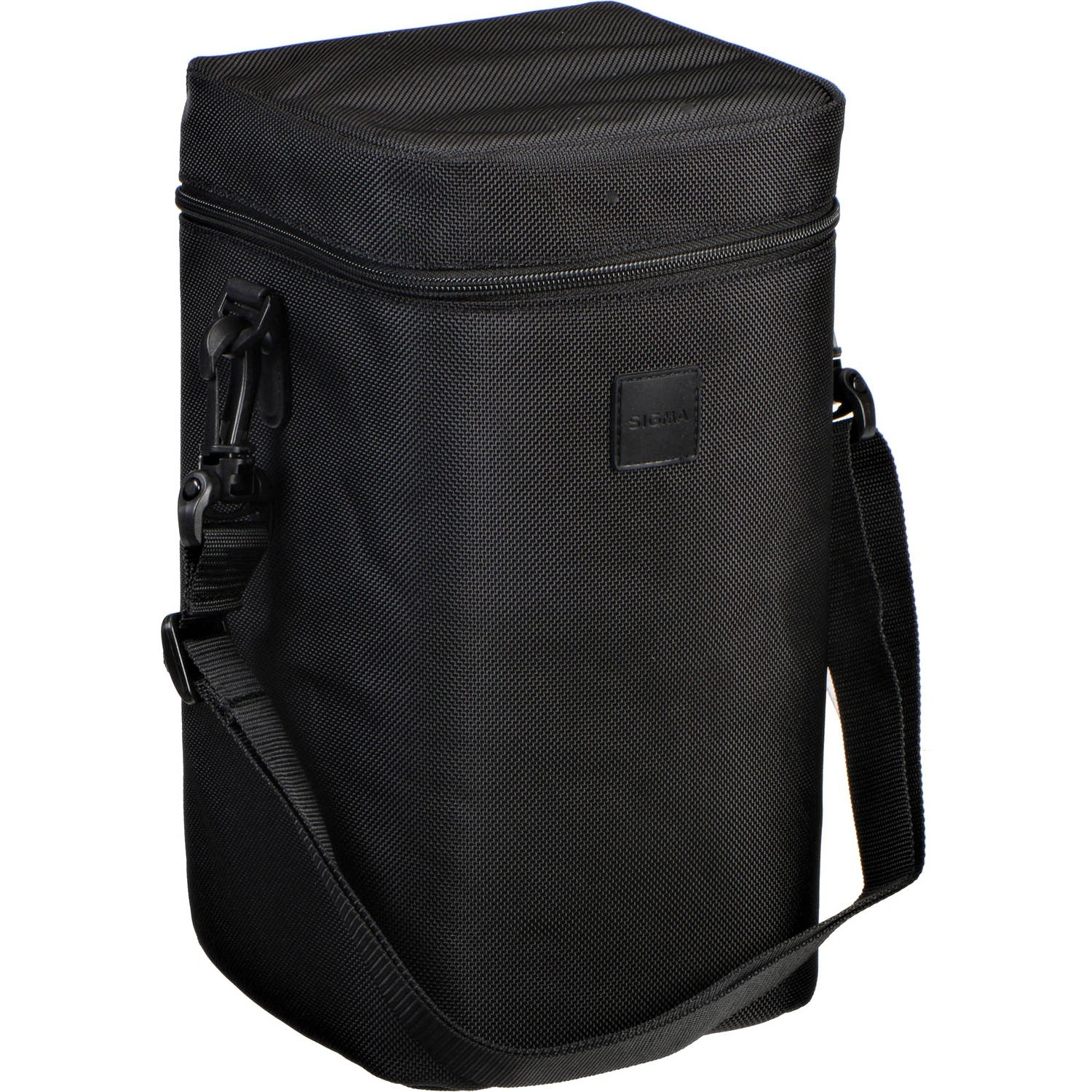 Sigma 150-600mm F5-6.3 DG OS HSM Contemporary Lens
FREE Shipping for orders $100 above
Add $25 for 2-day expedited shipping
Ask about our Refer a Friend Program!

Got A Question? - Ask Our Team
A lightweight high-performance model offering outstanding usability, the Sigma 150-600mm F5-6.3 DG OS HSM Contemporary Lens for Canon EF, Nikon F, & Sigma SA is a contemporary-series telephoto zoom that offers lightweight and compact construction ideal for carrying and extended handheld photography. It is characterized by its sophisticated optics and flexible handling offering an impressively versatile range with a portable form factor. One FLD element and three SLD elements are used to reduce color fringing and chromatic aberrations throughout the zoom range and a Super Multi-Coating also helps to suppress flare and ghosting for improved contrast and color accuracy when working in strong lighting conditions. 
Balancing the optical design, this Sigma 150-600mm lens also features a Hyper Sonic Motor, which provides especially fast and quiet autofocus performance as well as full-time manual focus override. An Optical Stabilizer also works to minimize the appearance of camera shakes for sharper handheld shooting. When removed from the camera, this lens is easy to carry. The tripod socket may be detached and replaced with a protective cover to further reduce weight and make handheld photography an even more lightweight and convenient experience. It is the optimal choice for photographers who desire super-telephoto functionality while staying light on their feet!
More details:
Mount with Dust and Splash Resistant Structure

 

- This lens mount incorporates rubber sealing to protect the mount from dust and water drops.
Water and Oil-Repellent Coating

 

- The foremost lens elements feature a water- and oil-repellent coating that allows water to be wiped away easily and prevents oil and fat from sticking to the surface, even in challenging shooting conditions. This coating also makes maintenance of the lens surface easier.
Quieter and faster optimized AF

 

- The HSM (Hyper Sonic Motor) ensures high speed and quiet AF. Enhancing the drive algorithm applied in previous models, SIGMA has enhanced focus accuracy in autofocus continuous (AF-C) mode by 5 percent.
High-precision, rugged brass bayonet mount

 

- The brass mount combines high precision with rugged construction. Its treated surfaces and enhanced strength contribute to the exceptional durability of the lens.
Zoom lock switch that can be set at any focal length - The new zoom lock switch enables the zoom ring to be locked at any focal length. It can be fixed at the photographer's desired focal length, which allows stable shooting even when the lens is positioned upward or downward. This feature is also useful during long-exposure photography.
TSC (Thermally Stable Composite)

 

- A first for the industry, the barrel of the new series of SIGMA lenses features a new TSC (Thermally Stable Composite) that offers minimal thermal shrinkage combined with exceptional hardness. Since its thermal shrinkage is low, TSC matches well with metal parts, further contributing to the high-precision construction of the lens.
Rounded diaphragm

 

- When photographing with point light sources such as electric lights or reflections on a body of water in the background, the rounded 9-blade diaphragm helps produce an attractive bokeh effect—even at large-aperture settings.
Flare and ghosting reduction

 

- SIGMA's Super Multi-Layer Coating reduces flare and ghosting to help photographers produce sharp and high-contrast images even in backlit conditions. The included lens hood can be attached to block out extraneous light, which can have a negative effect on rendering performance.
Intelligent OS featuring updated algorithm

 

- The OS (Optical Stabilizer) function features an acceleration sensor to ensure even higher precision. Two OS modes are available: Mode 1 for general photography and Mode 2 for motor sports and other applications requiring panning. In Mode 2, the acceleration sensor teams up with the Intelligent OS and its updated stabilization algorithm to deliver effective stabilization while you move the camera horizontally, vertically, or diagonally—regardless of the position of the lens. This feature helps ensure effective panning and outstanding capture of moving subjects.

 

*Note: This lens is incompatible with film SLR cameras with the exception of the Nikon F6 and Canon EOS-1V.
Minimized transverse chromatic aberration—thanks to FLD and SLD glass lens elements

 

- This lens features one FLD ("F" Low Dispersion) glass element, which offers performance equivalent to fluorite, and three SLD (Special Low Dispersion) glass elements to minimize chromatic aberration. In particular, the low-dispersion glass elements and optimized power distribution help minimize transverse chromatic aberration, which can tend to affect the telephoto end and cannot be reduced by adjusting focus. 
Exclusive low-dispersion glass - Most chromatic aberration can be removed by combining a high-refractivity convex lens element with a low-refractivity concave element. Yet residual chromatic aberration known as "secondary spectrum" may still remain. To minimize this secondary spectrum, which can be a serious issue with conventional lenses, SIGMA lenses feature up to three types of exclusive low-dispersion glass offering superior performance: ELD (Extraordinary Low Dispersion), SLD (Special Low Dispersion) and FLD ("F" Low Dispersion).
Canon EF, Nikon F, & Sigma SA-Mount Lens
Aperture Range: f/5 to f/22
Hyper Sonic Motor AF System
OS Image Stabilization
Removable, Rotating Tripod Collar
Rounded 9-Blade Diaphragm
Mount with Dust and Splash Resistant Structure
Flare and Ghost Reduction
Lens Construction

20 elements in 14 groups

Angle of View
16.4° - 4.1°
Number of Diaphragm Blades

9 (rounded diaphragm)

Minimum Aperture

F22

Minimum Focusing Distance

Maximum Magnification Ratio

Filter Size

Dimensions (Diameter × Length)

φ105mm × 260.1mm / φ4.1 in. × 10.2 in.

*The length of a lens is measured from the filter surface to its mount.


Weight

1,930 g (Protective cover: 1,830 g) / 68.1 oz. (Protective cover: 64.5 oz.)

Supplied Accessories

Case, hood (LH1050-01), shoulder strap, tripod socket (TS-71), and Protective Cover included
Sigma 150-600mm F5-6.3 DG OS HSM Contemporary Lens for Canon EF, Nikon F, or Sigma SA

Sigma Rear Lens Cap
Sigma Lens Cap
Sigma Lens Hood
Sigma Tripod Collar
Sigma Protective Cover
Sigma Lens Case
Shoulder Strap
Limited Warranty
Whats in the Box?
Sigma 150-600mm F5-6.3 DG OS HSM Contemporary Lens for Canon EF, Nikon F, or Sigma SA

Sigma Rear Lens Cap
Sigma Lens Cap
Sigma Lens Hood
Sigma Tripod Collar
Sigma Protective Cover
Sigma Lens Case
Shoulder Strap
Limited Warranty