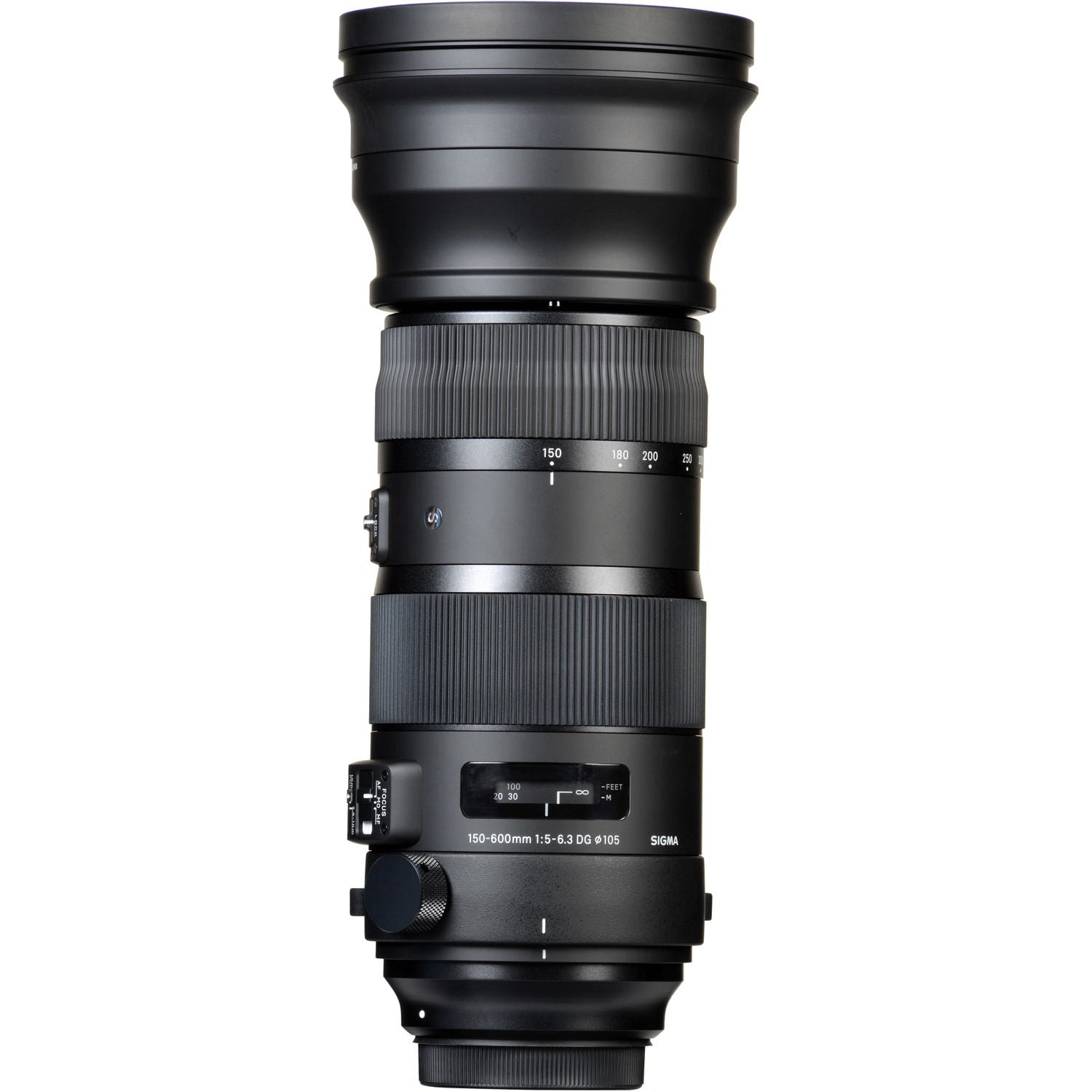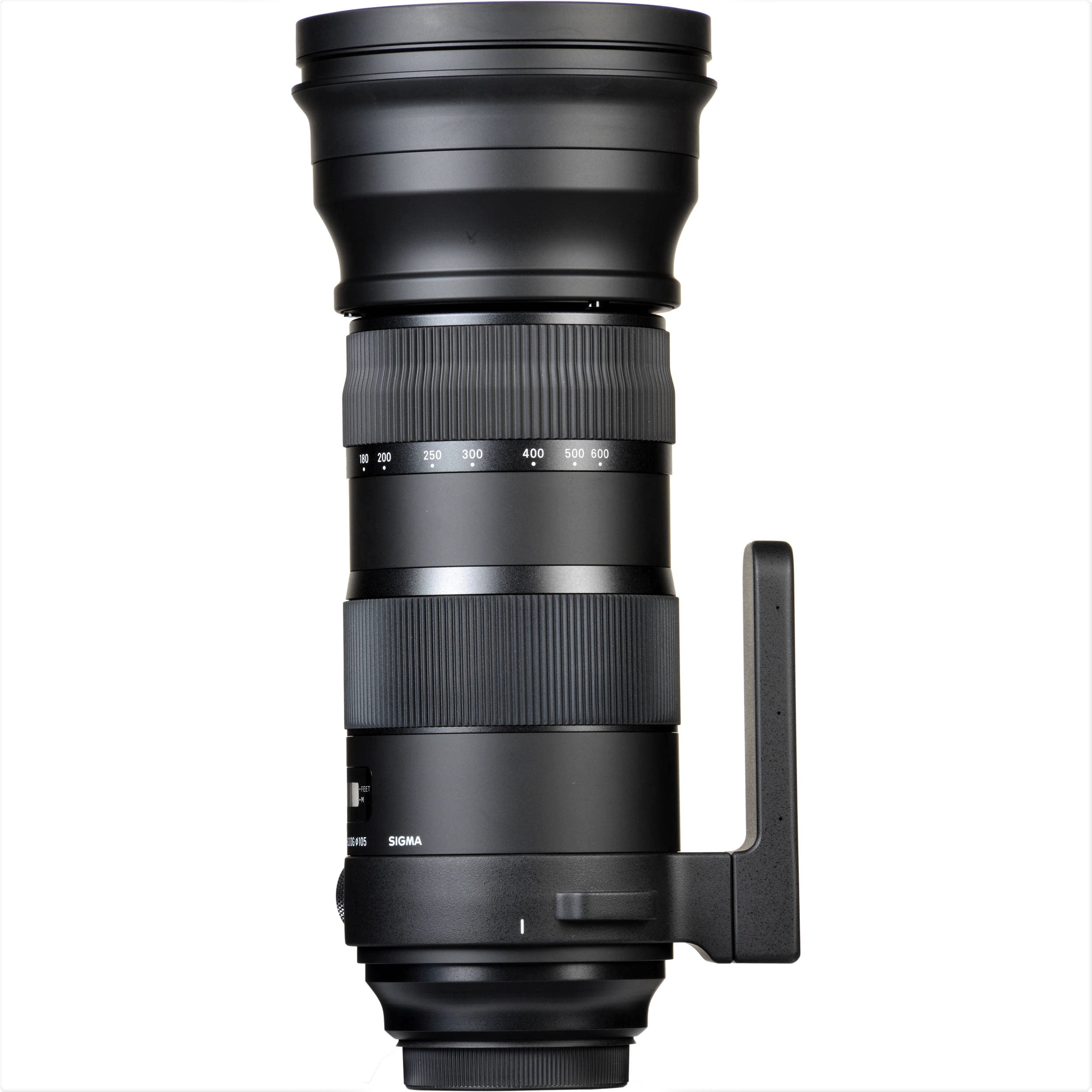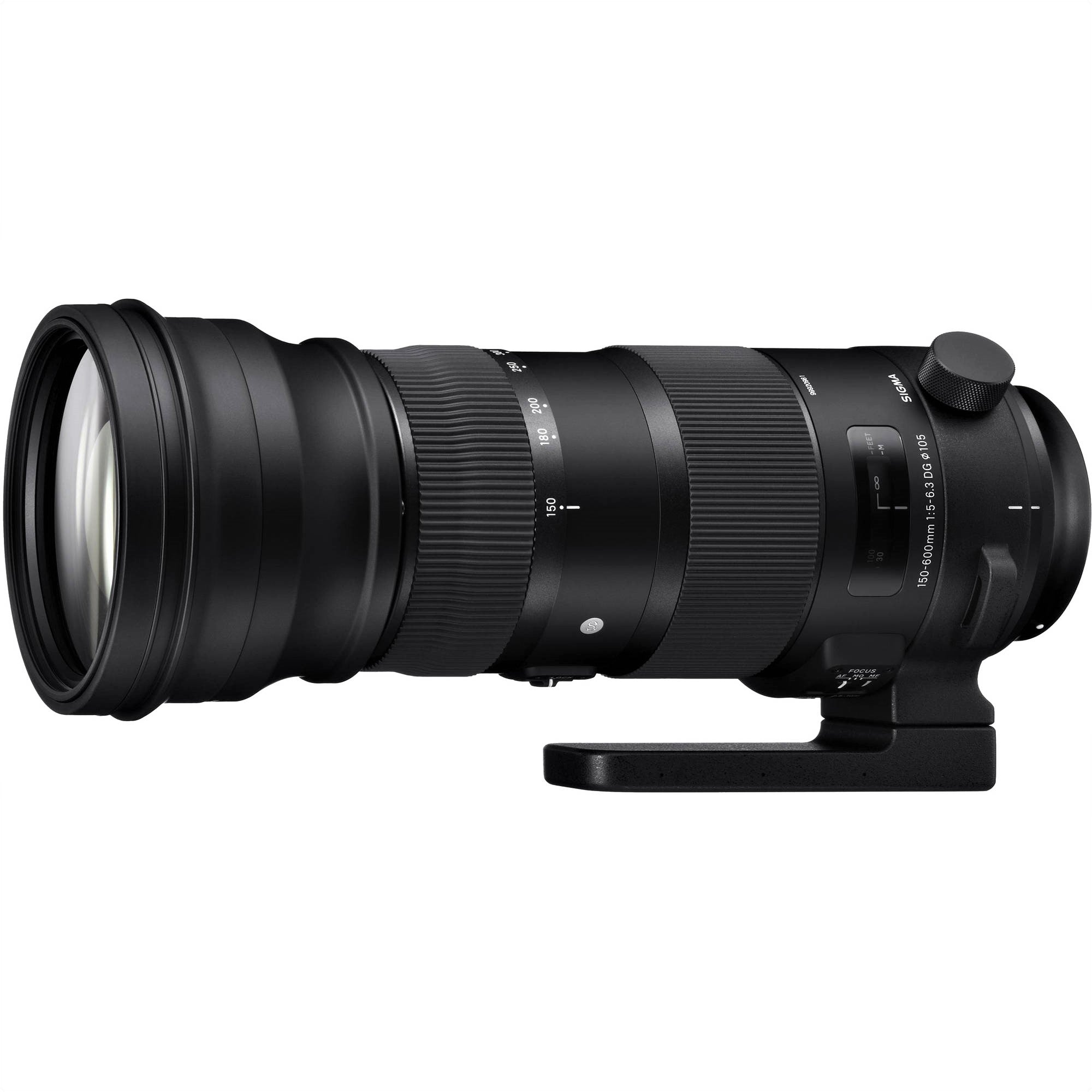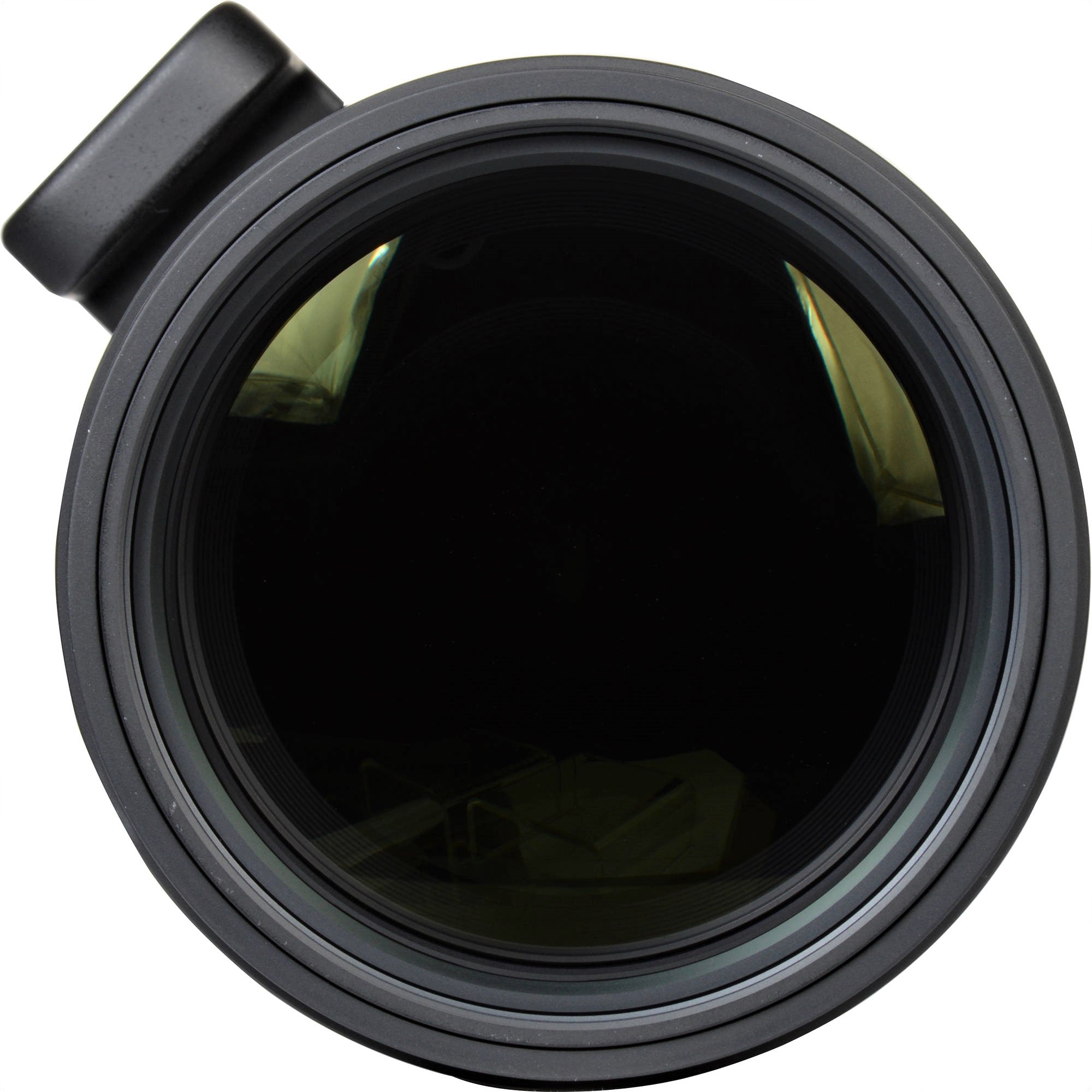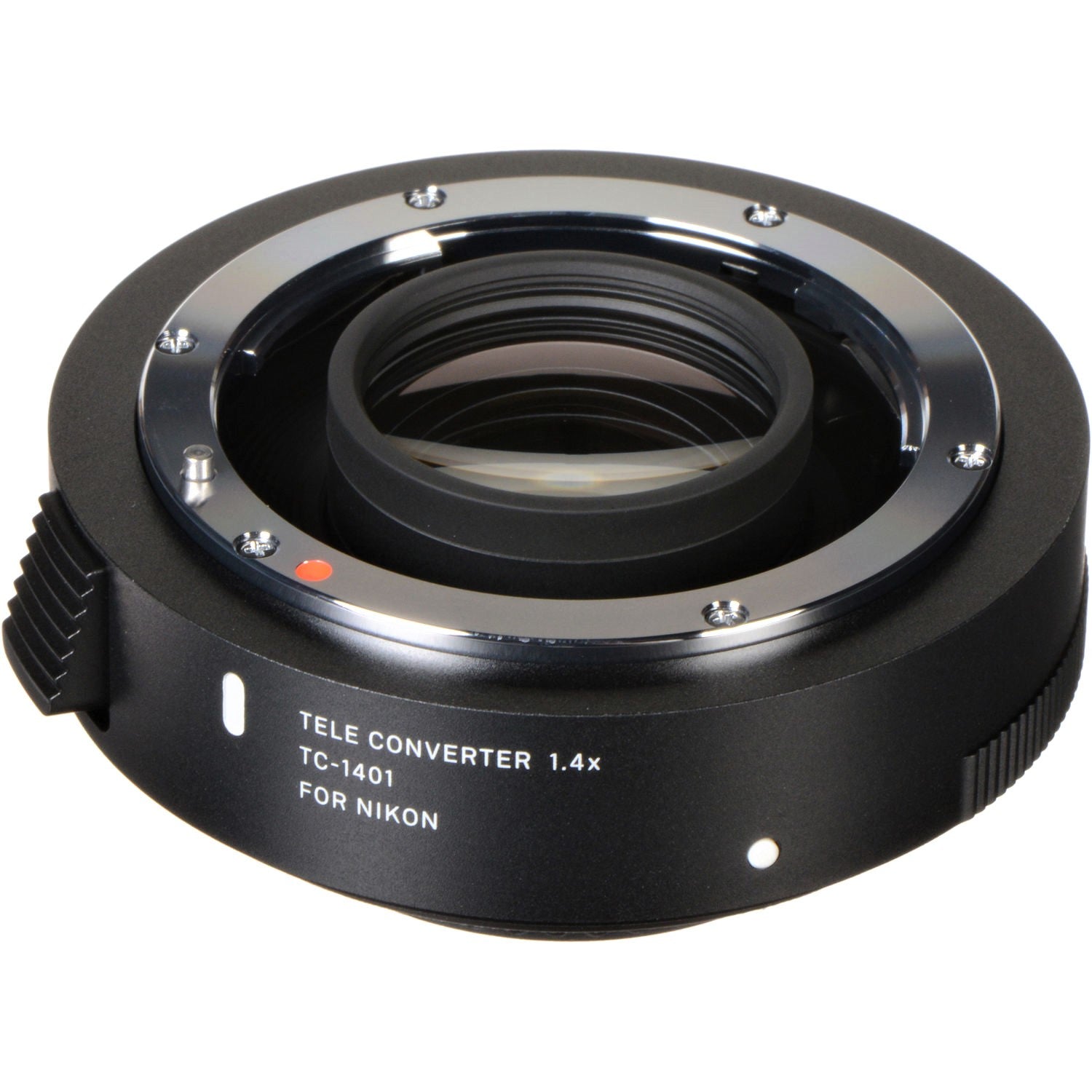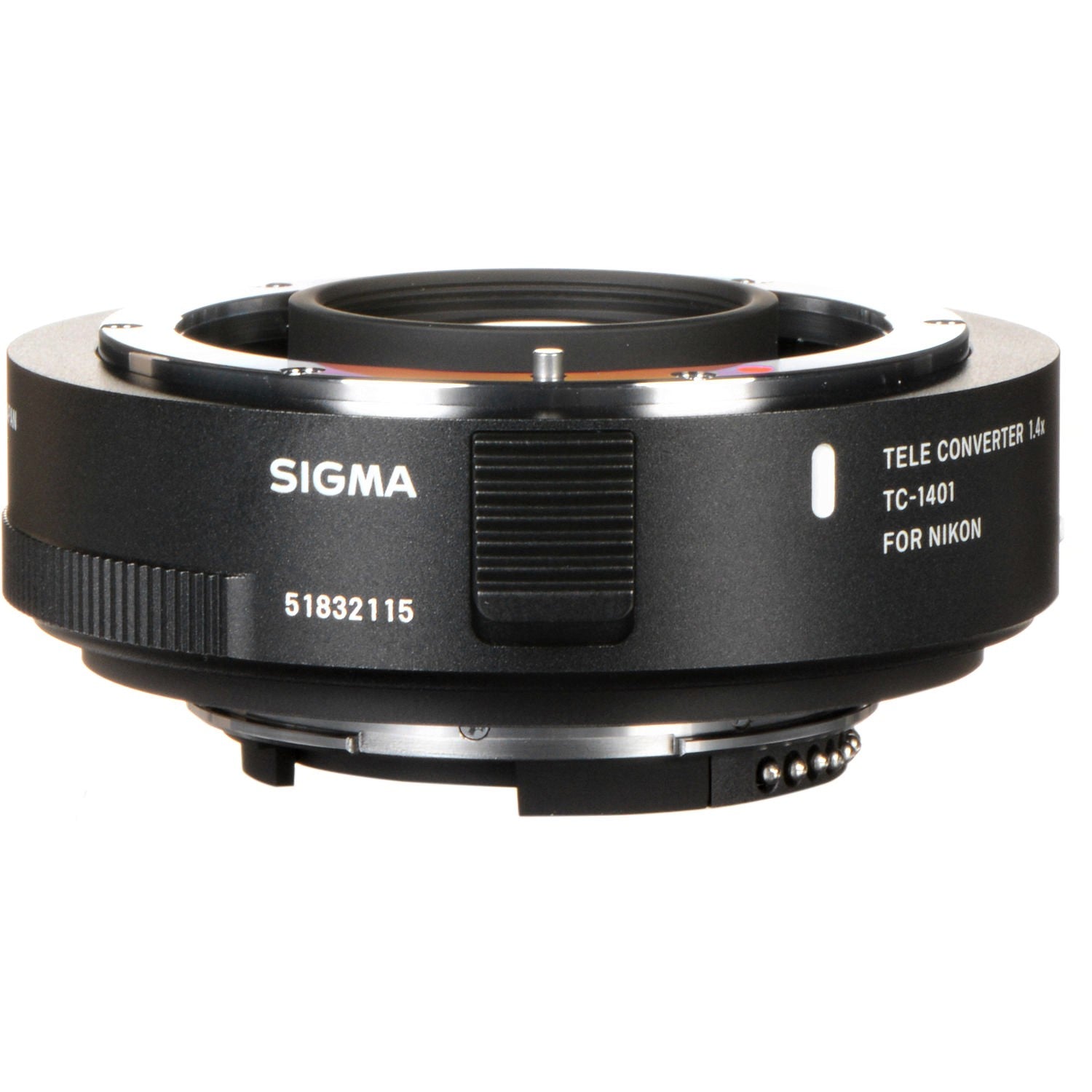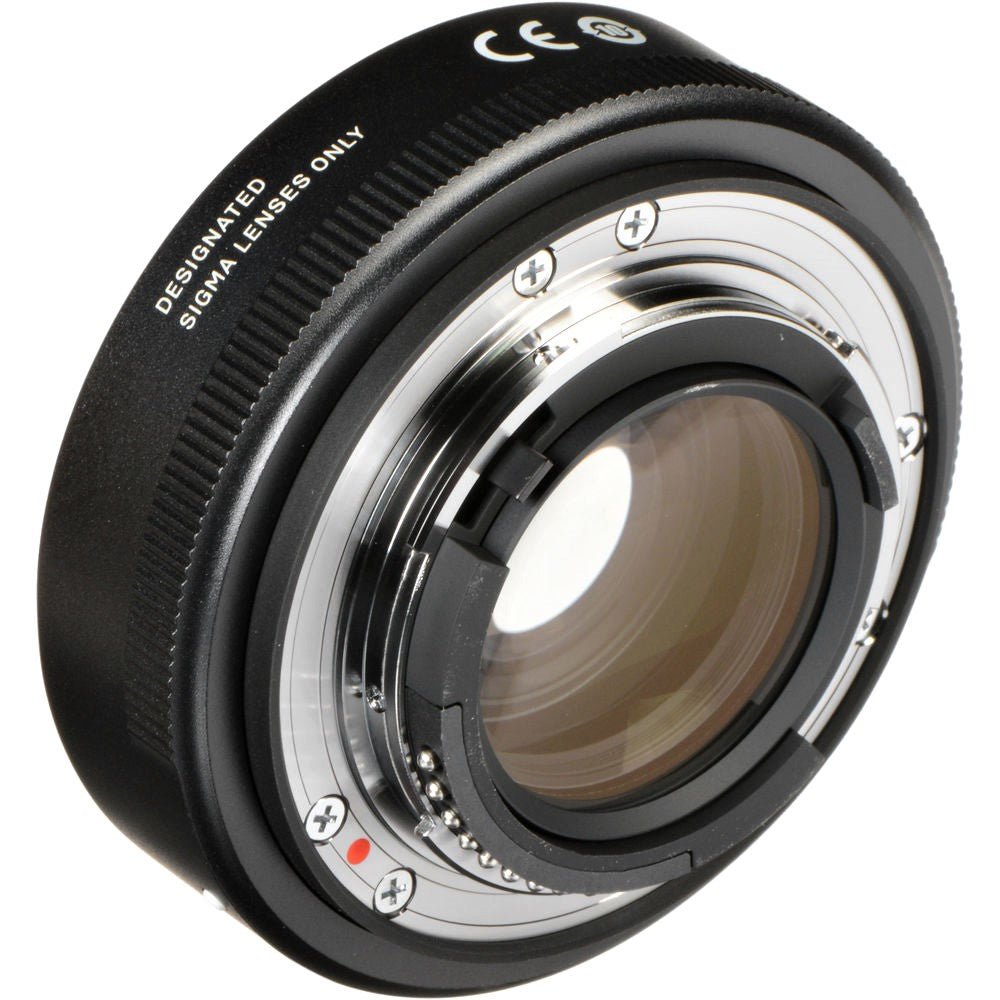 Sigma 150-600mm F5-6.3 DG OS HSM Sports Lens and TC-1401 1.4x Teleconverter for Nikon F
Pickup available at 9420 E DoubleTree Ranch Rd #107
Usually ready in 2-4 days
Sigma 150-600mm F5-6.3 DG OS HSM Sports Lens and TC-1401 1.4x Teleconverter for Nikon F
9420 E DoubleTree Ranch Rd #107
Pickup available, usually ready in 2-4 days
9420 E DoubleTree Ranch Rd #107
Scottsdale AZ 85258
United States
480.386.6981
FREE Shipping for orders $100 above
Add $25 for 2-day expedited shipping
Ask about our Refer a Friend Program!

Got A Question? - Ask Our Team
Discover new perspectives with the Sigma 150-600mm F5-6.3 DG OS HSM Sports Lens and TC-1401 1.4x Teleconverter for Nikon F kit. Combining a long-reaching telephoto zoom with a teleconverter to extend its reach, this complete lens setup provides amazing detail, clarity, and color accuracy for capturing far-away subjects. Perfect for sports, wildlife, and nature photographers, it's your ticket to uncover stunning new perspectives.
This kit includes:
Portable, durable, and high-standard, the Sigma 150-600mm F5-6.3 DG OS HSM Sports Lens for Nikon F is a high-performance hyper-telephoto zoom lens from the Sports line offering outstanding rendering capabilities. Its versatility provides better flexibility for wider shooting scenes, and the high performance definitely stimulates photographers' artistic expression.
Compact, light, and provides easy extension of focal range, the Sigma TC-1401 1.4x Teleconverter for Nikon F offers an increase in focal length of 1.4 times for select Global Vision lenses. By mounting it in between a telephoto lens and a camera, the offered magnification of focal length of TC-1401 is 1.4 times, offers full communication between the lens and camera, and will allow autofocus to operate at up to f/8.
AF is effective up to F8

- When the new SIGMA TELE CONVERTER is attached to cameras that are compatible with AF at F8, it is possible to shoot with AF.

*When shooting subjects with low contrast or luminosity value, the focus may not be spot on the subject.
Compatible with lenses of large diameter

- Its power distribution is designed for lenses of large diameter. Without affecting the lens performance, it offers stable image quality until corners. The rich peripheral brightness enables shooting quality images at every focal length.
Dust and Splash-Proof Construction

- It is dust and splash-proof, and designed for higher durability. SIGMA 150-600mm F5-6.3 GD OS HSM |Sports and other telephoto lenses are able to meet the demands that professional photographers would require in severe shooting conditions, such as in the rain.
Ease of use

- A rubber part is attached to where it mounts with the original lens, and it prevents the devices from scratching each other. It has the same materials and finishing for integrated design as the lenses from the new product lines.

*There is a difference in the specification from mount to mount.
Hyper Sonic Motor AF System

- An original SIGMA development that uses ultrasonic waves to drive the autofocus mechanism. Its extremely quiet operation helps avoid disturbing photographic subjects. High torque and speed assure rapid autofocus response. SIGMA uses two types of HSM: ring HSM and micro HSM. The Ring HSM configuration permits manual fine-tuning of focus (manual override) by turning the focusing ring after autofocus is complete.
Rounded diaphragm

- When photographing with point light sources such as electric lights or reflections on a body of water in the background, the rounded 9-blade diaphragm helps produce an attractive bokeh effect – even at large-aperture settings.
Super Multi-Layer Coating

- SIGMA's own Super Multi-Layer Coating suppresses flare and ghosting by preventing reflections within the lens. All lenses in the current SIGMA range feature this original technology. In digital cameras, flare, and ghosting may also be caused by reflections between the image sensor and lens surfaces. Here too, SIGMA's Super Multi-Layer Coating is highly effective, assuring images of outstanding contrast.
Two FLD Elements, Three SLD

Elements - This lens incorporates 2 FLD ("F" Low Dispersion) glass elements, which have performance equal to fluorite and 3 SLD (Special Low Dispersion) glass elements, and compensates for color aberration at the utmost. Chromatic aberration in particular, which could be visible especially towards the telephoto end even when stopped down, is corrected by the optimized design of glass elements including FLD lenses.
Sigma 150-600mm F5-6.3 DG OS HSM Sports Lens for Nikon F
Sigma Rear Lens Cap
Sigma Soft Cap
Sigma Lens Hood
Sigma Lens Case
Shoulder Strap
Sigma TC-1401 1.4x Teleconverter for Nikon F
Front Cap
Rear Cap
Soft Carrying Case
Whats in the Box?
Sigma 150-600mm F5-6.3 DG OS HSM Sports Lens for Nikon F
Sigma Rear Lens Cap
Sigma Soft Cap
Sigma Lens Hood
Sigma Lens Case
Shoulder Strap
Sigma TC-1401 1.4x Teleconverter for Nikon F
Front Cap
Rear Cap
Soft Carrying Case