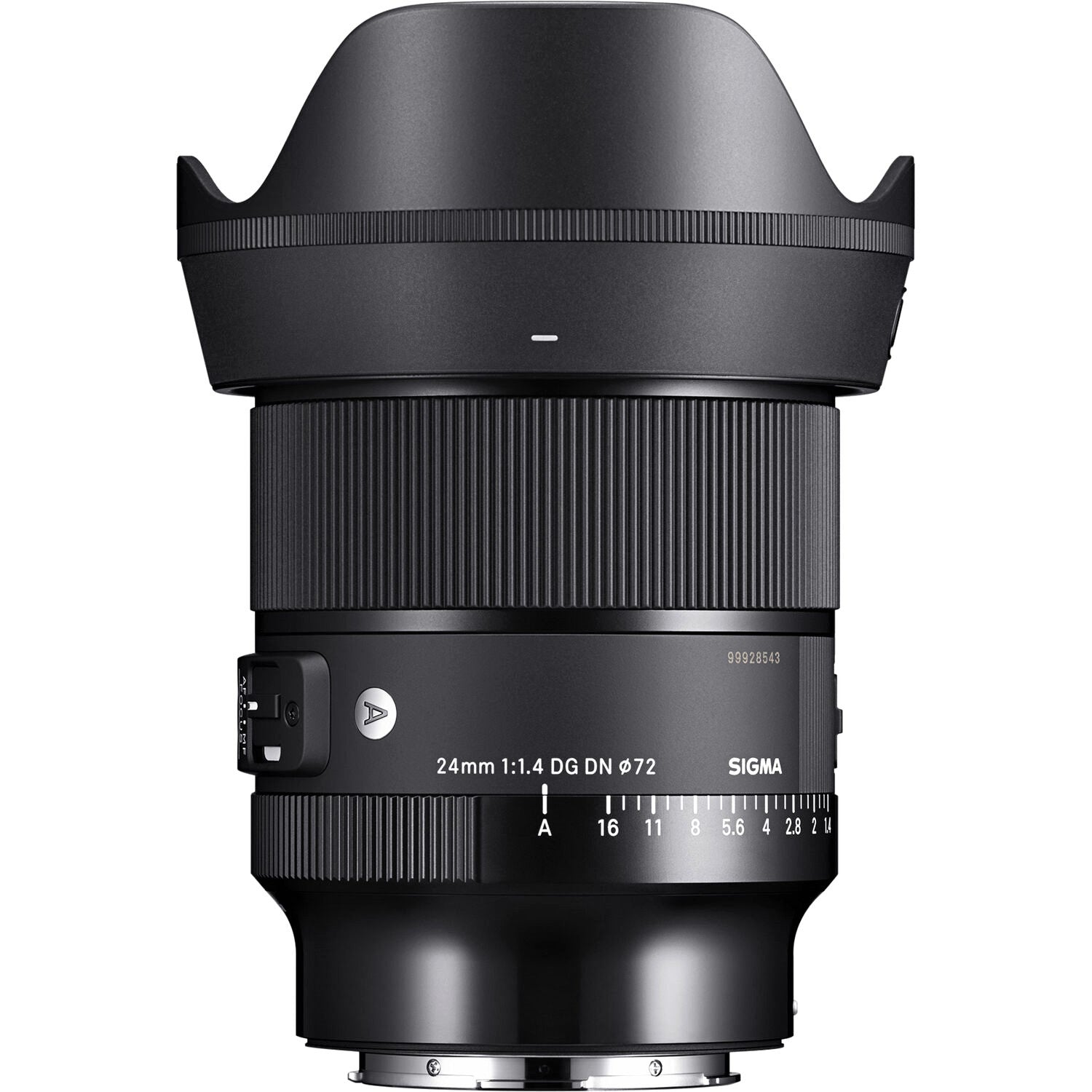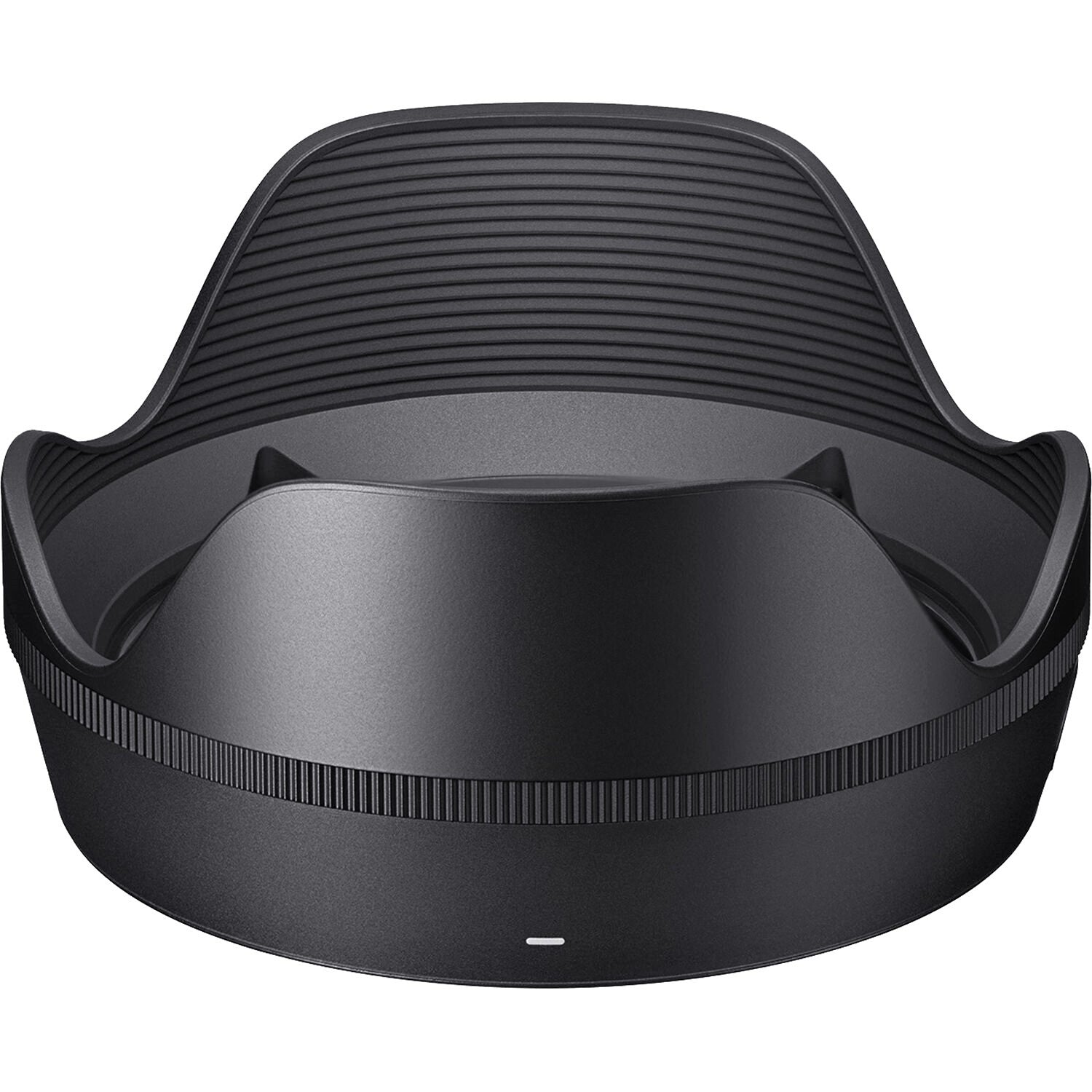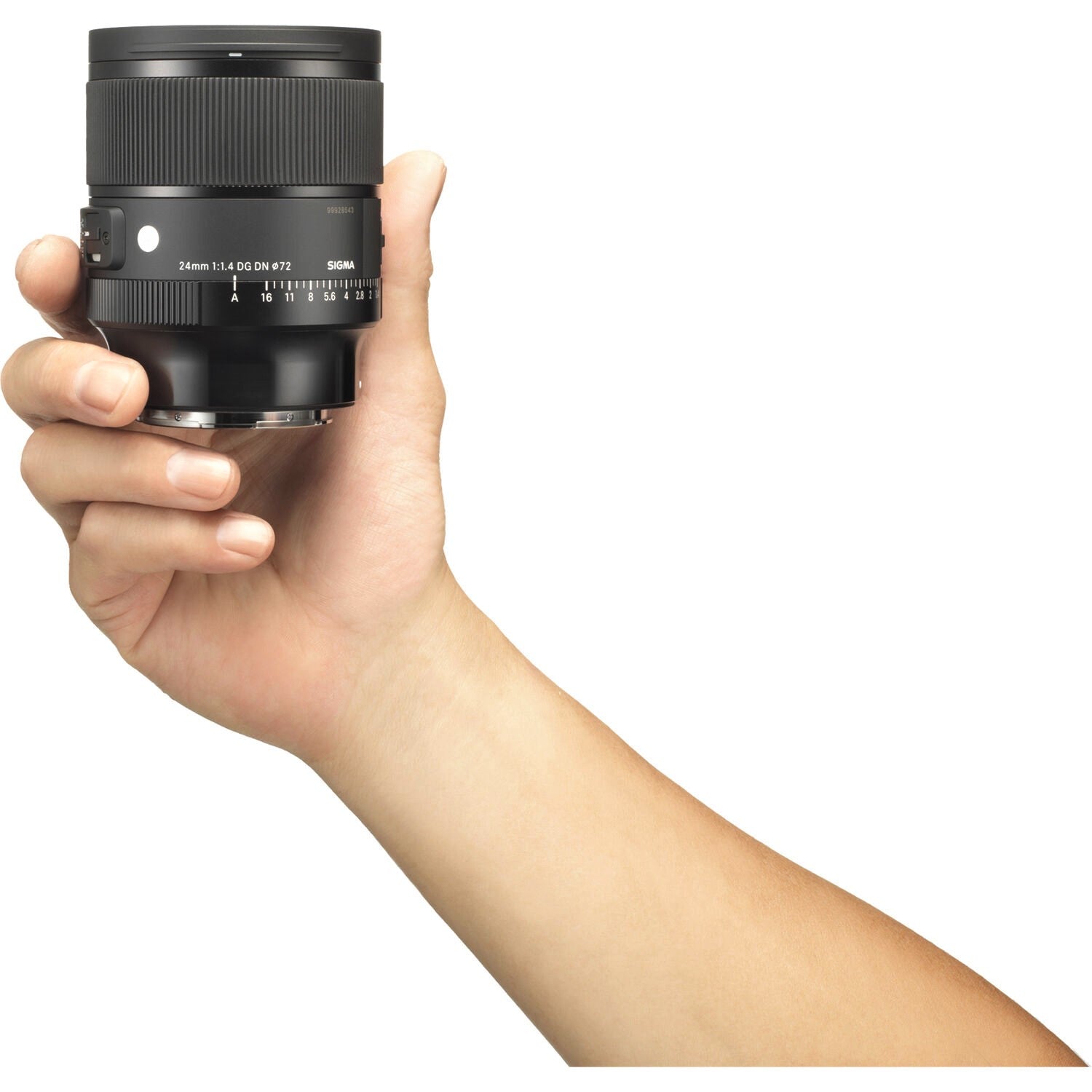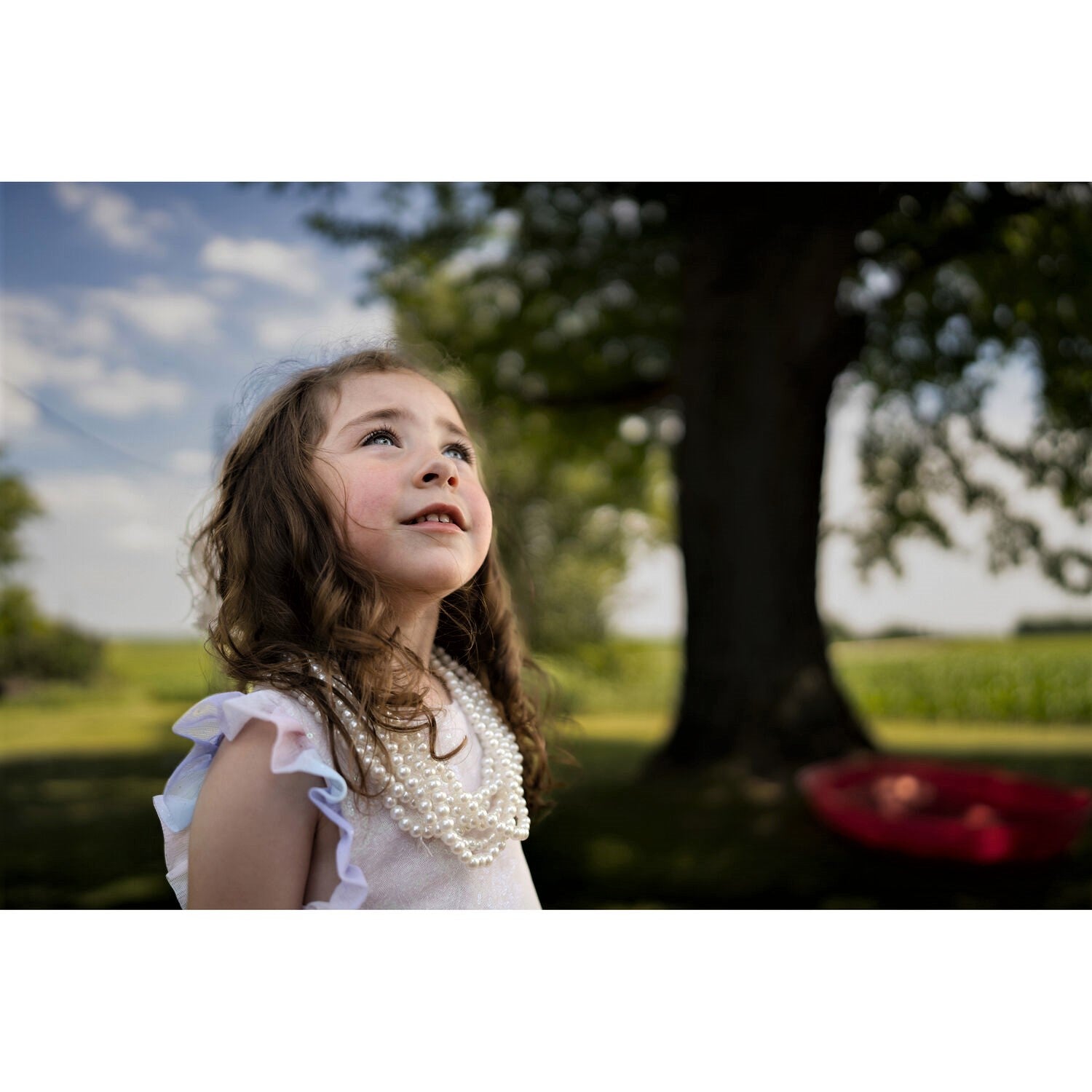 Sigma 24mm F1.4 DG DN Art Lens (Leica L Mount)

Pickup available at 9420 E DoubleTree Ranch Rd #107
Usually ready in 2-4 days
Sigma 24mm F1.4 DG DN Art Lens (Leica L Mount)
9420 E DoubleTree Ranch Rd #107
Pickup available, usually ready in 2-4 days
9420 E DoubleTree Ranch Rd #107
Scottsdale AZ 85258
United States
480.386.6981
Sporting a Wide-Angle Focal Length, this Sigma Art Lens is Perfect for Architecture, Astrophotography, Landscape, and Street Scenes!
The Sigma 24mm F1.4 DG DN Art Lens (Leica L Mount) enables photographers to capture breathtakingly clear images with ease even in the most demanding lighting conditions because of a very large maximum aperture of F1.4, outstanding suppression of optical aberrations as well as a wealth of thought-out features. The versatile viewing angle of 24mm and the luxurious brightness of its F1.4 maximum aperture makes this lens the perfect choice for all possible situations, from architectural buildings, indoor snapshots to landscapes and even nightly astrophotography. 
The 24mm lens is designed for full-frame mirrorless cameras that are particularly useful for astrophotographers and nighttime landscape shooters. The outstanding image quality achieved by its dedicated mirrorless optical design and the use of each glass element and optimal part resulted in a thorough suppression of optical aberration such as sagittal coma flare to ensure peak performance in every part of the image, within a compact and lightweight body. This lens brings the power and pleasure of an astrophotography lens into everyday situations!
FEATURES:
Photo: Sigma Global, all rights reserved. 
1. Focus Mode Switch
4. 

Aperture Ring Click Switch

2. AFL Button
5. 

Lock Mechanism

3. MFL (Manual Focus Lock) Switch
6. 

Aperture Ring Lock Switch
Wide viewing angle and astrophotography-level optical performance - The lens 

is powered by the optimal arrangement of 17 elements in 14 groups, including two FLD, one SLD, and four aspherical glass elements. The successful suppression of optical aberrations such as sagittal coma flare, which cannot be corrected by the camera, contributes to the lens' clear and accurate point-image reproduction capabilities in every part of the frame.

Compact for an F1.4 large-aperture, wide-angle lens beyond belief - 

With its handy dimensions, this lens is easy and convenient to use in any given situation, from travel and street photography to night-time photography. The wide viewing angle of its 24mm focal length makes it easy to get everything into the shot without losing focus of the subject – ideal for single or group portraits and documentary photography. 

New MFL (Manual Focus Lock) switch - 

A new MFL function to disable the focus ring operation is available. When the MFL switch is set to "LOCK", the focus ring operation will be disabled. 

In the case of astrophotography, the distance to the subject does not change and it is necessary to fix the focus after manual focus adjustments have been made.

Support front and rear filters - 

The lens also comes with a rear filter holder, allowing photographers the freedom to combine multiple filters to suit a huge variety of shooting situations for near-unlimited creative potential at an ultra-wide viewing angle.

Dust- and Splash-Resistant Structure - 

The dust- and splash-resistant structure* of the lens itself and the water- and oil-repellent coating of the front element will keep the lens safe and functioning even during shoots in harsher environments.

Inner focus system - To increase stability, this lens configuration uses movable internal lens elements that adjust focus without changing the length of the lens barrel.
Stepping Motor - The lens is capable of smooth, quiet, and high-speed AF made possible by a stepping motor, as well as supports Face/Eye Detection AF and video AF.
Super Multi-Layer Coating - 

In digital cameras, flare and ghosting may also be caused by reflections between the image sensor and lens surfaces. Here too, SIGMA's Super Multi-Layer Coating is highly effective, assuring images of outstanding contrast.

Nano Porous Coating - 

"NPC (Nano Porous Coating)" incorporates porous silica as the coating material. The porous silica layer has nano-sized holes with air inside. Having holes of this size enables a large reduction in the refractive index, allowing the reflectance to be lowered more than with conventional anti-reflective coatings. As a result, reflected light causing flares and ghosting is sharply reduced, achieving clear image quality.

Aperture ring - It is 

designed to help users work intuitively.

Aperture ring click switch - Mounted with a de-click function for removing clicks by the aperture ring click switch, enabling seamless operations that are especially useful such as during video shooting.
Aperture ring lock switch - It is used to prevent from unintended movement of the aperture ring during shooting.
AFL button - The

e AFL button can be assigned various functions that widen the range of operations available on the lens. 

* Only on compatible cameras. Available functions may vary depending on the camera used.
MFL switch - The MFL (Manual Focus Lock) switch disengages the focus ring on the lens. After manually focusing the lens to the desired position, set the MFL switch to 'LOCK' in order ]to disengage the focus ring. This prevents the focus of the lens from being moved by accident (such as when attaching a lens heater or changing the composition) and causes out-of-focus images.
Rear filter holder

 

- The rear filter holder allows the attachment of a sheet-type filter to the rear part of the lens. Trace the shape on a sheet filter using the guide plate and cut it out for use.
Dust and Splash Resistant Structure - This lens features a highly effective dust and splash-resistant structure with special sealing at the mount connection, manual focus ring, zoom ring, and cover connection.
Focus Mode Switch

 

- Using this switch, it is possible to switch the focus mode between AF and MF.
Designed to minimize flare and ghosting
Every single lens is evaluated with SIGMA's proprietary MTF measuring system
11-blade rounded diaphragm
High-precision, durable brass bayonet mount
SPECIFICATIONS:
Lens Construction

17 elements in 14 groups

Angle of View
84.1°
Number of Diaphragm Blades

11 (rounded diaphragm)

Minimum Aperture

F16

Minimum Focusing Distance

Maximum Magnification Ratio

Filter Size

Dimensions (Diameter × Length)

φ75.7mm × 95.5mm / φ3.0in. × 3.8in.

Weight

Supplied Accessories

Case

Petal-type lens hood with lock




(LH782-01)

Front Cap (LCF-72 III)

Rear Cap (LCRII)

Guide Plate (GP-11)

Technologies

Rear filter holder

 

- The rear filter holder allows the attachment of a sheet-type filter to the rear part of the lens. Trace the shape on a sheet filter using the guide plate and cut it out for use
MFL switch - The MFL (Manual Focus Lock) switch disengages the focus ring on the lens. After manually focusing the lens to the desired position, set the MFL switch to 'LOCK' in order ]to disengage the focus ring. This prevents the focus of the lens from being moved by accident (such as when attaching a lens heater or changing the composition) and causing out-of-focus images
WHAT'S INSIDE:
Sigma 24mm F1.4 DG DN Art Lens (Leica L Mount)
Sigma LH782-01 Lens Hood
Sigma LCF-72 III 72mm Lens Cap
Sigma LCR II Rear Lens Cap 
Limited Warranty