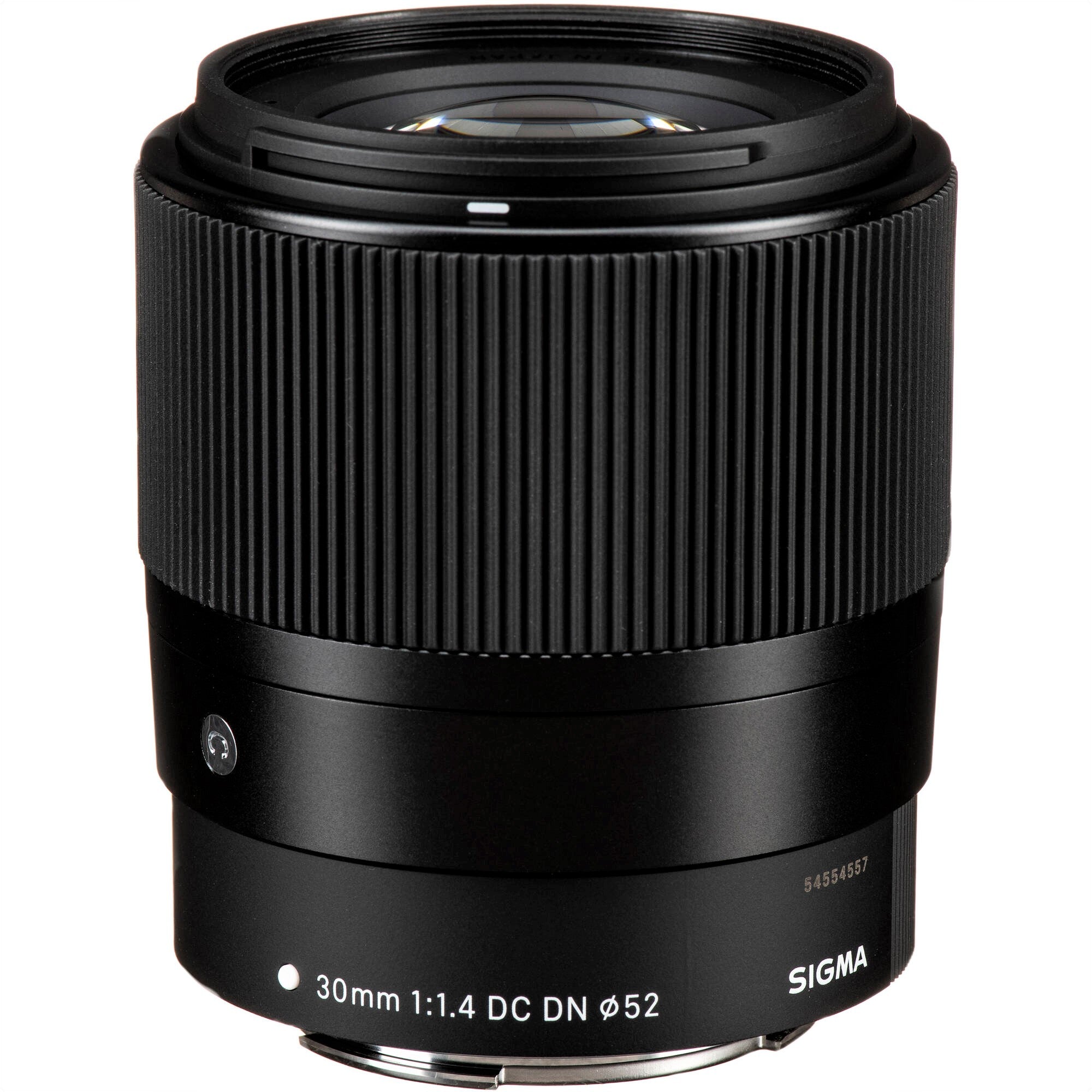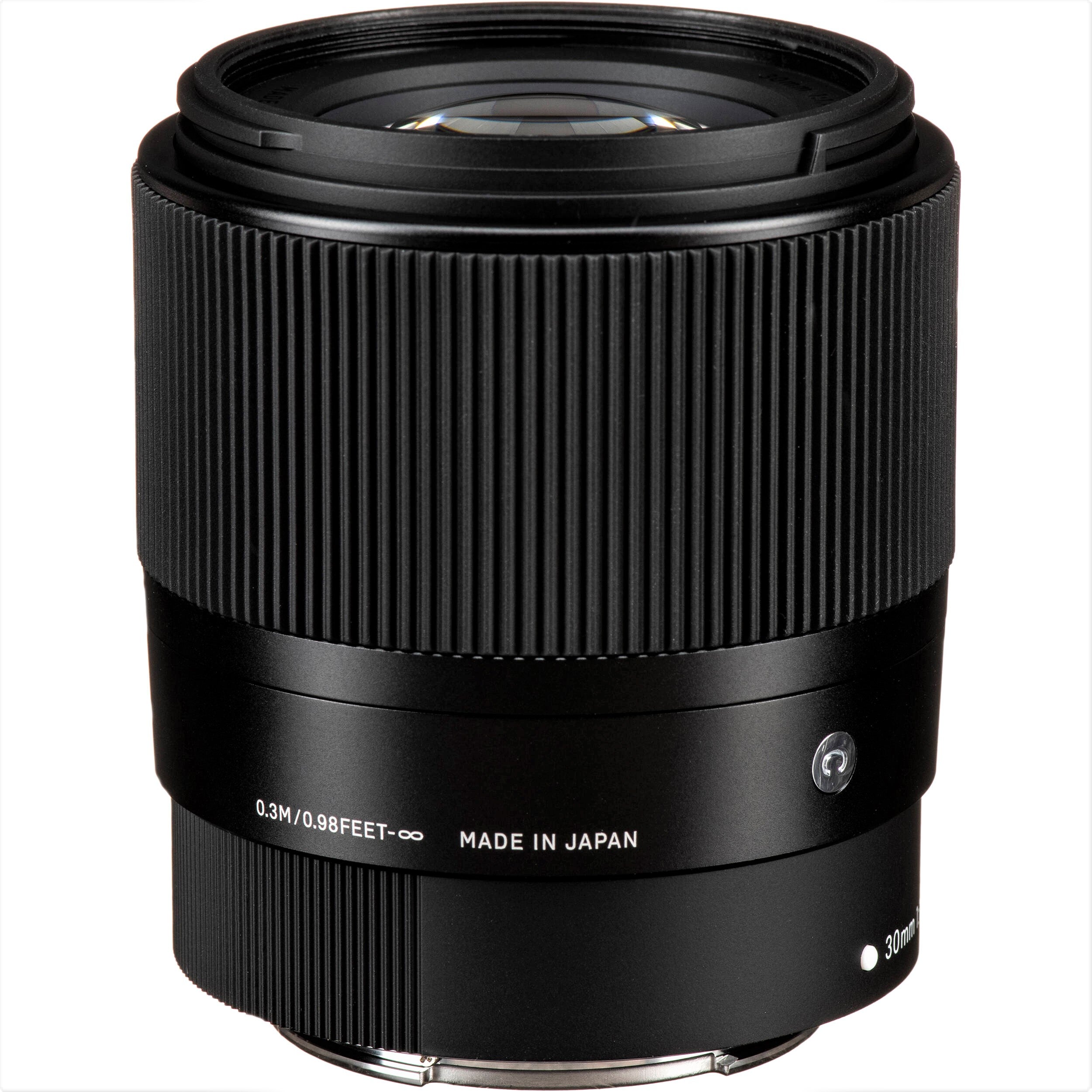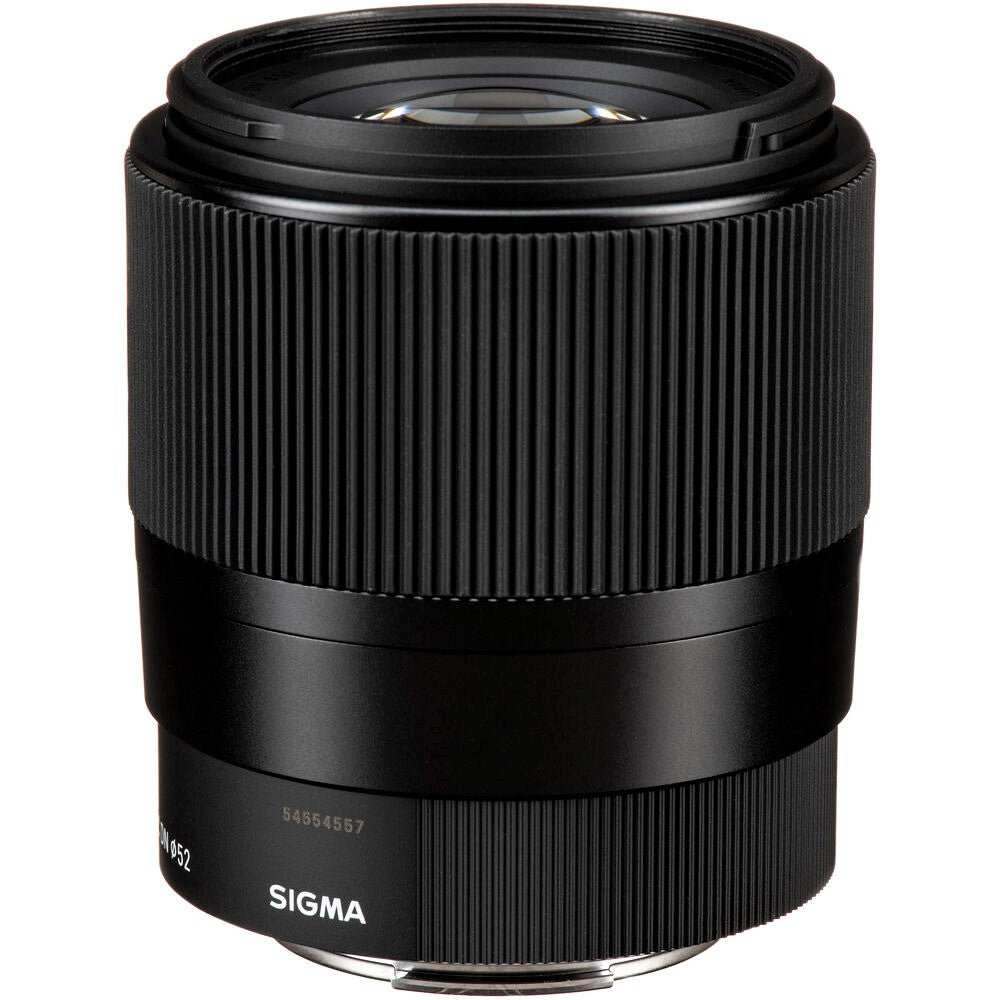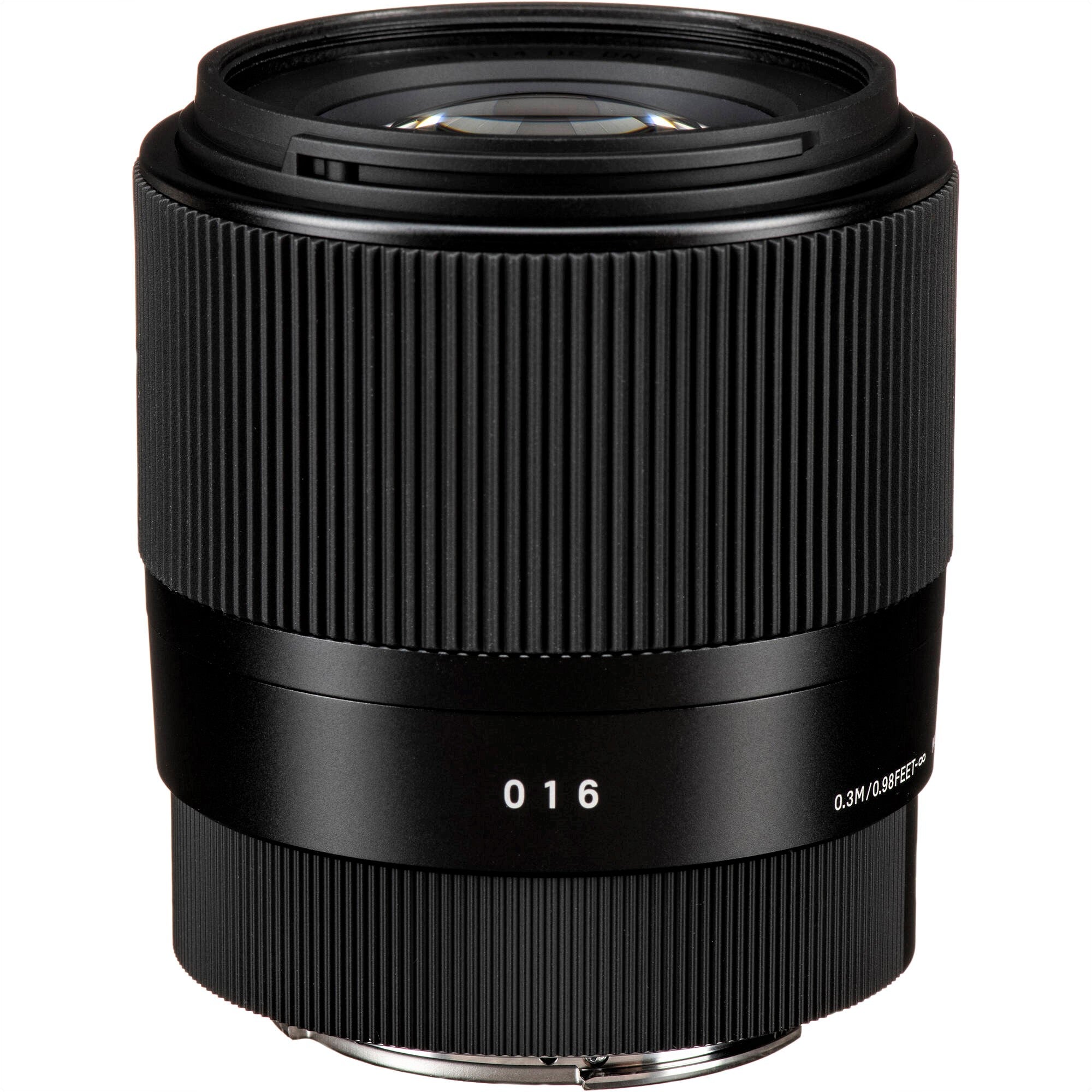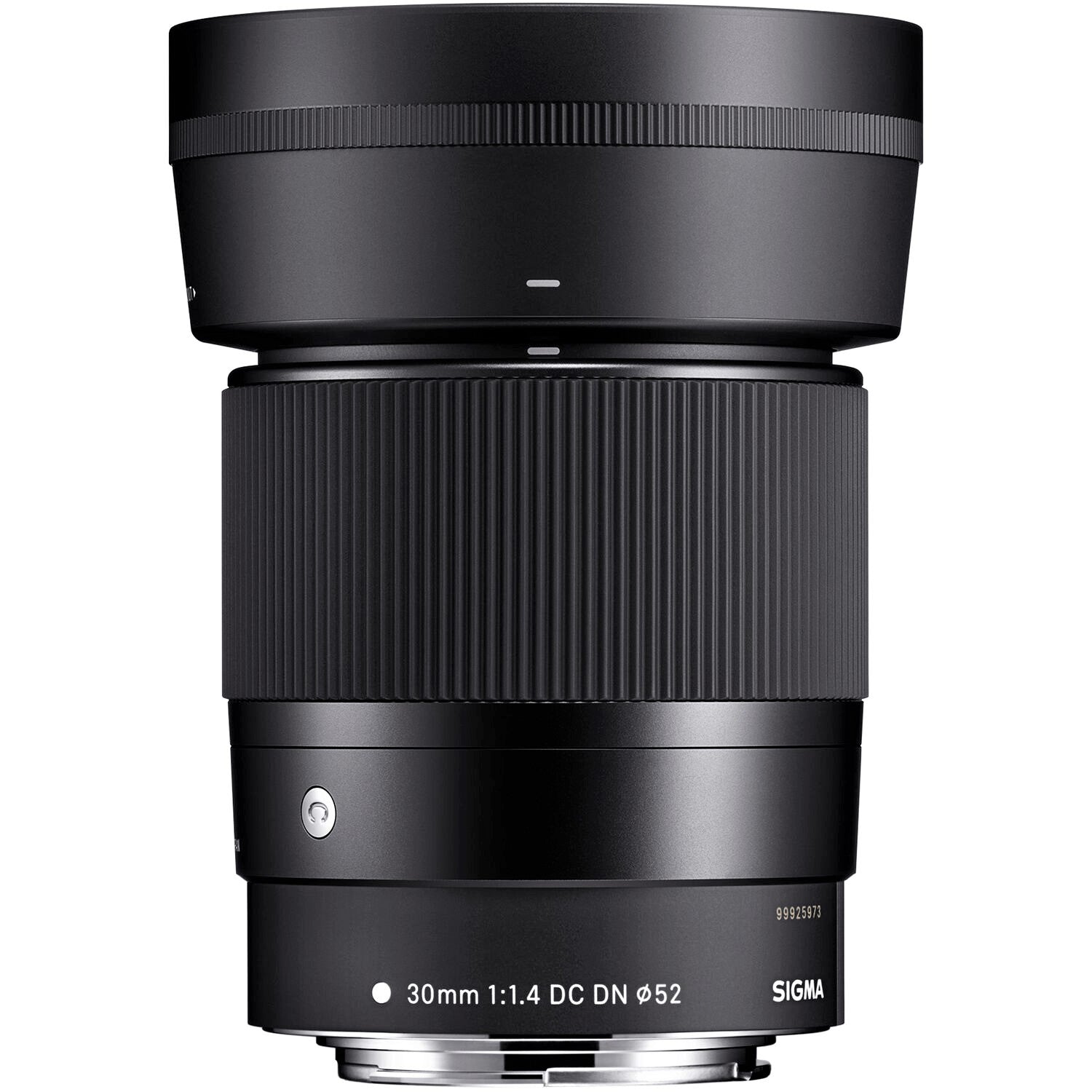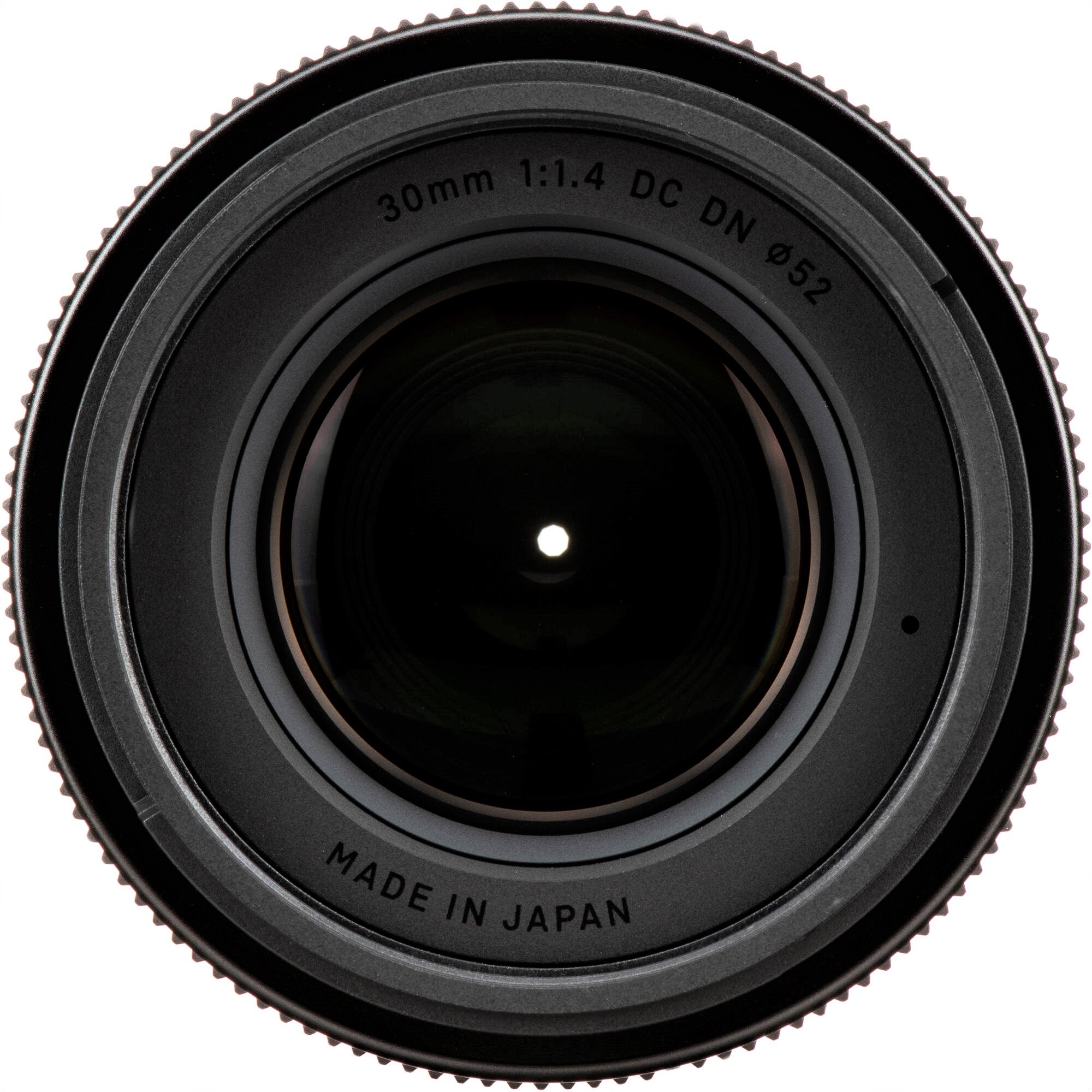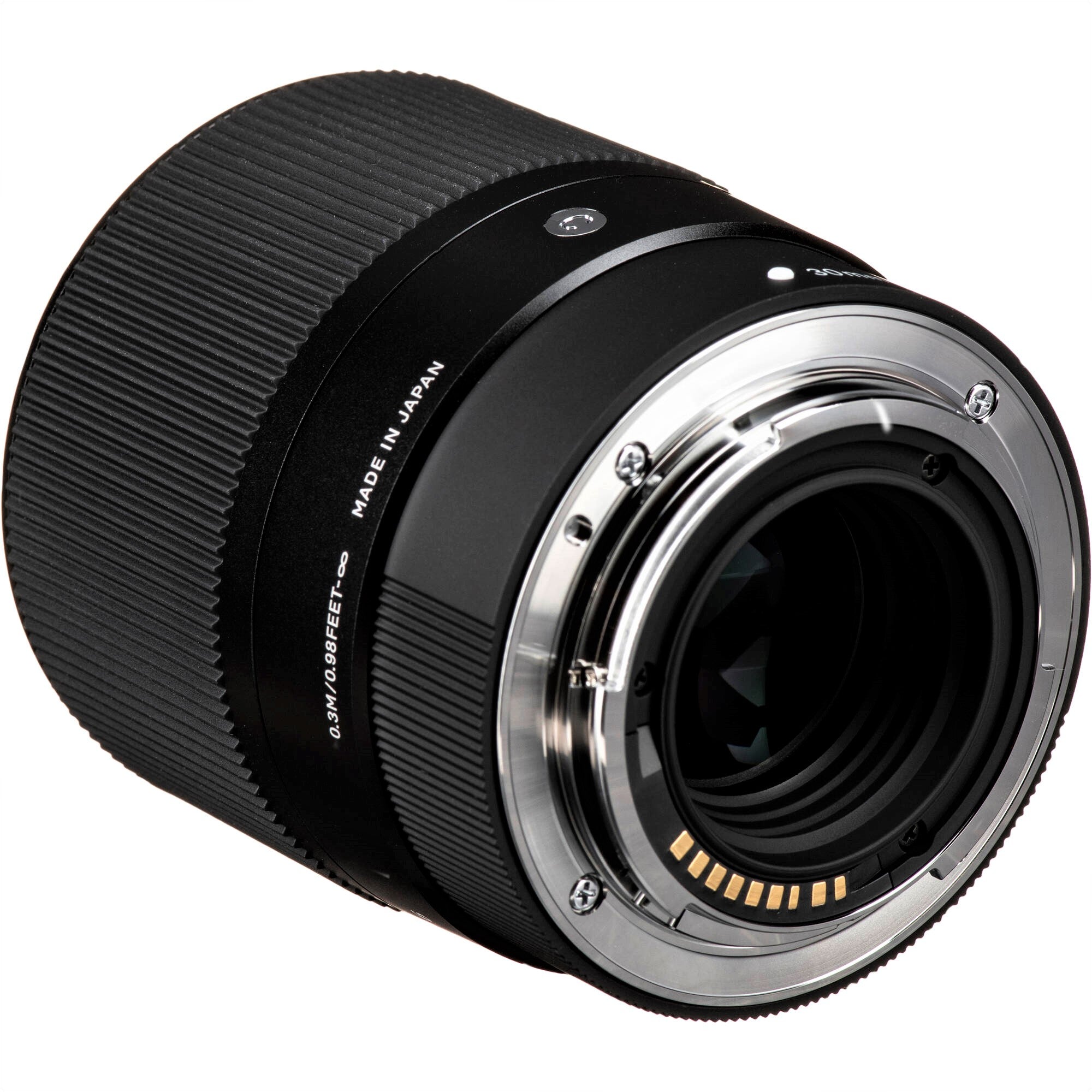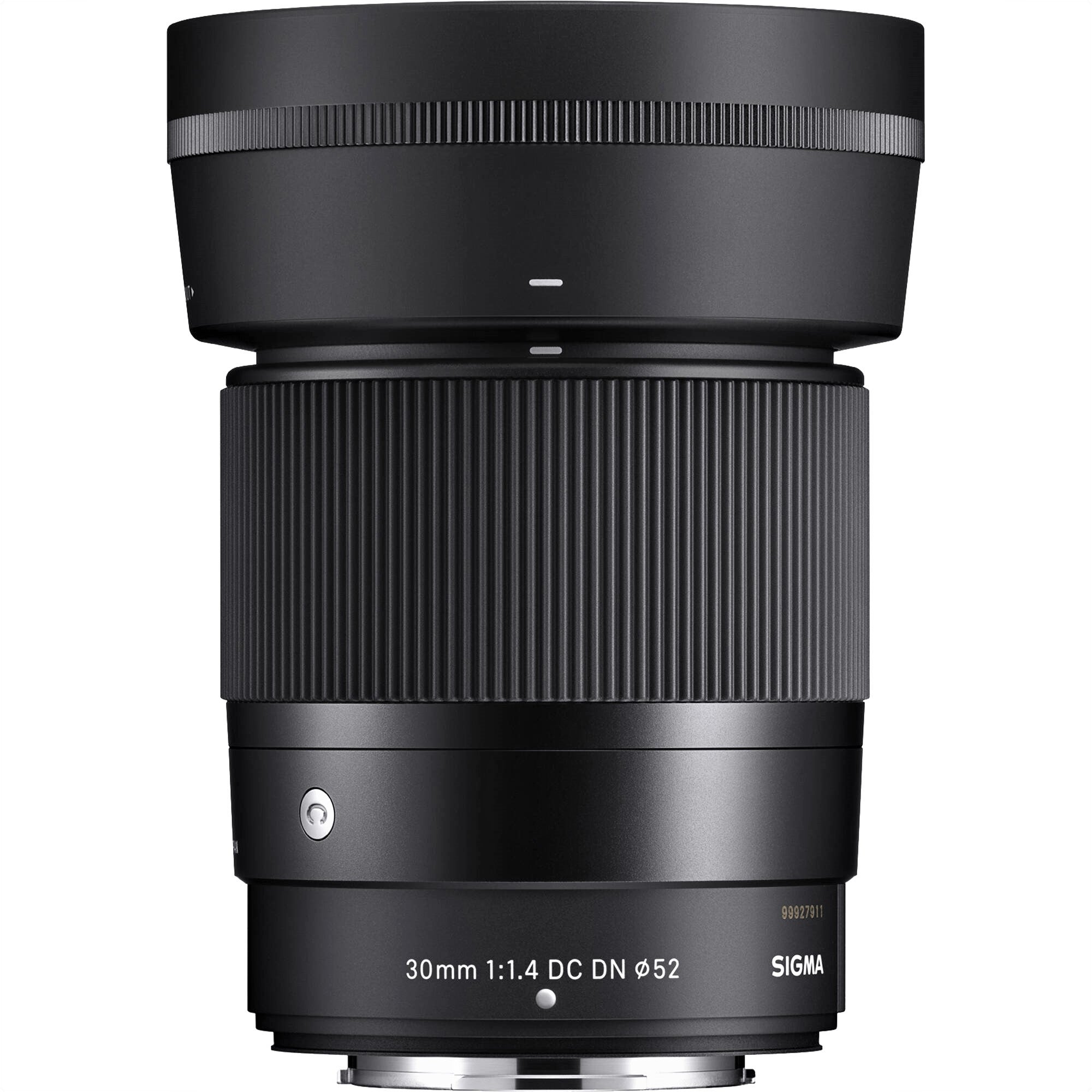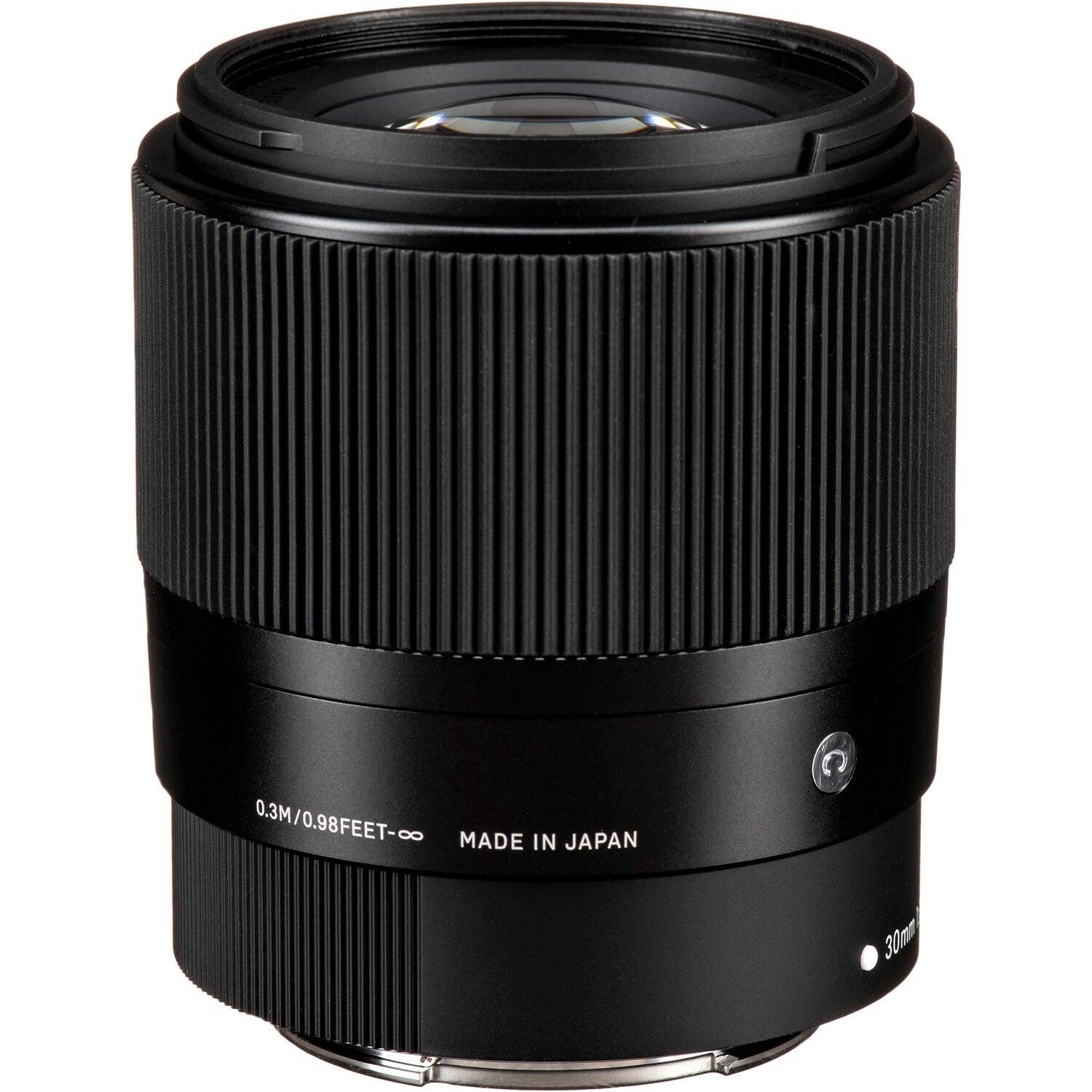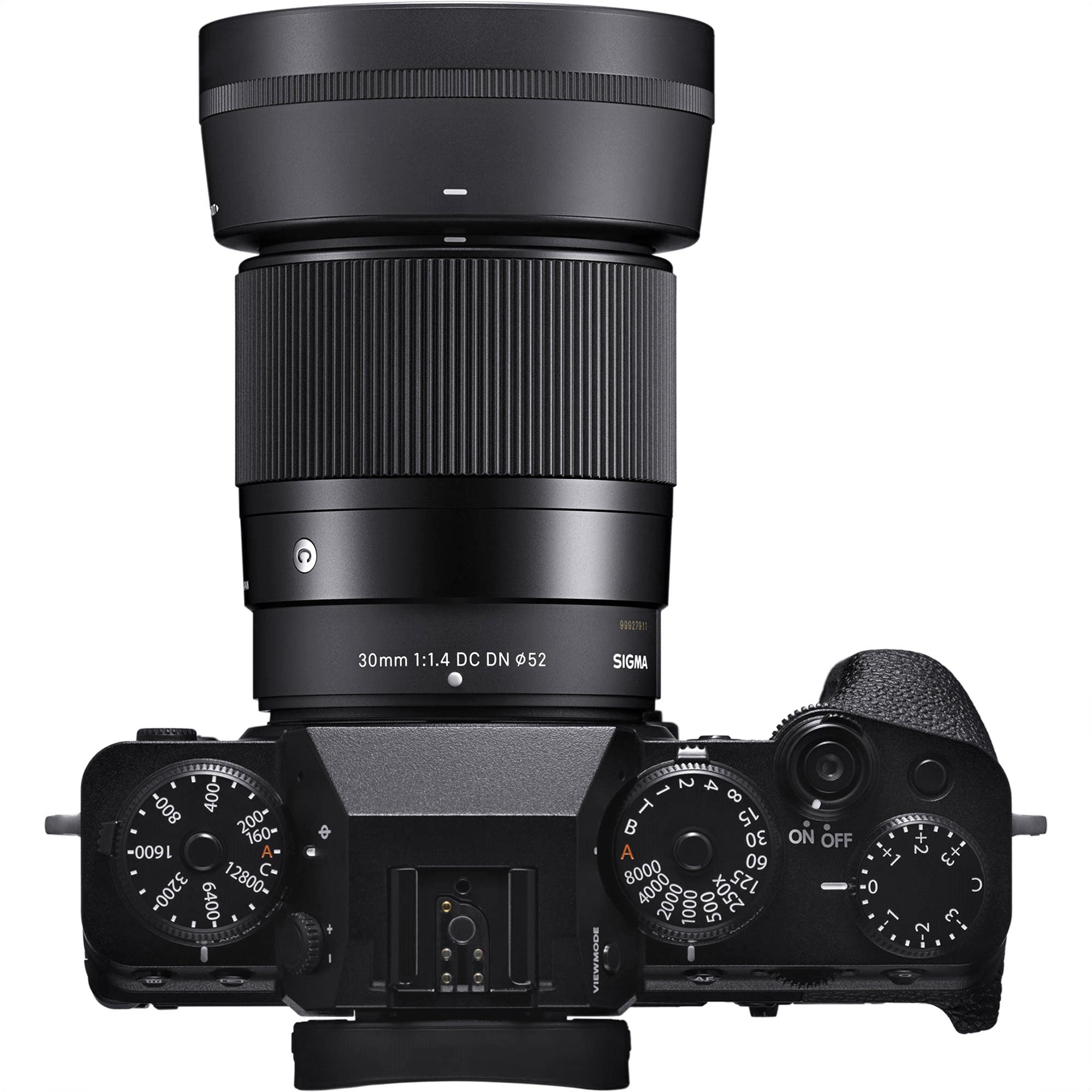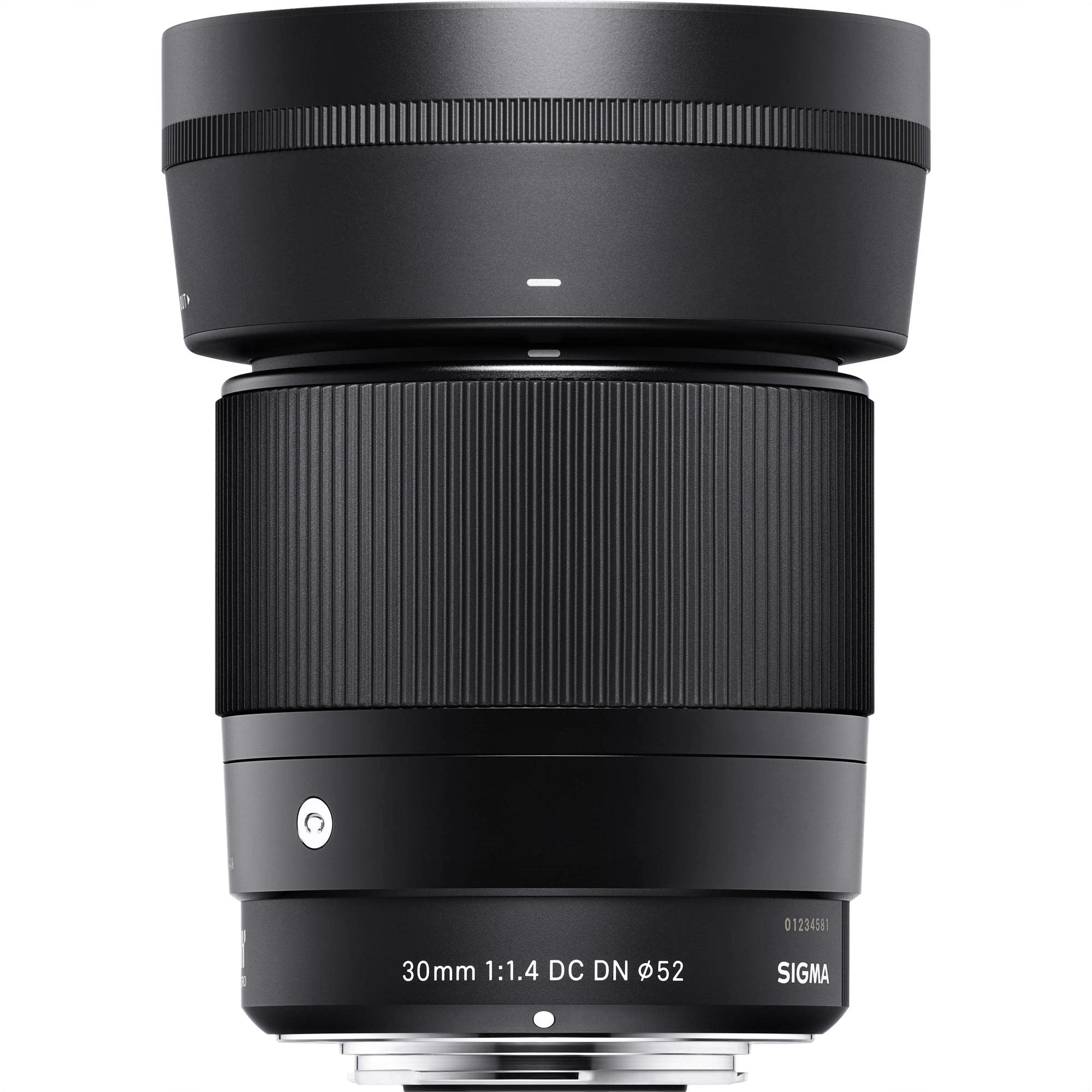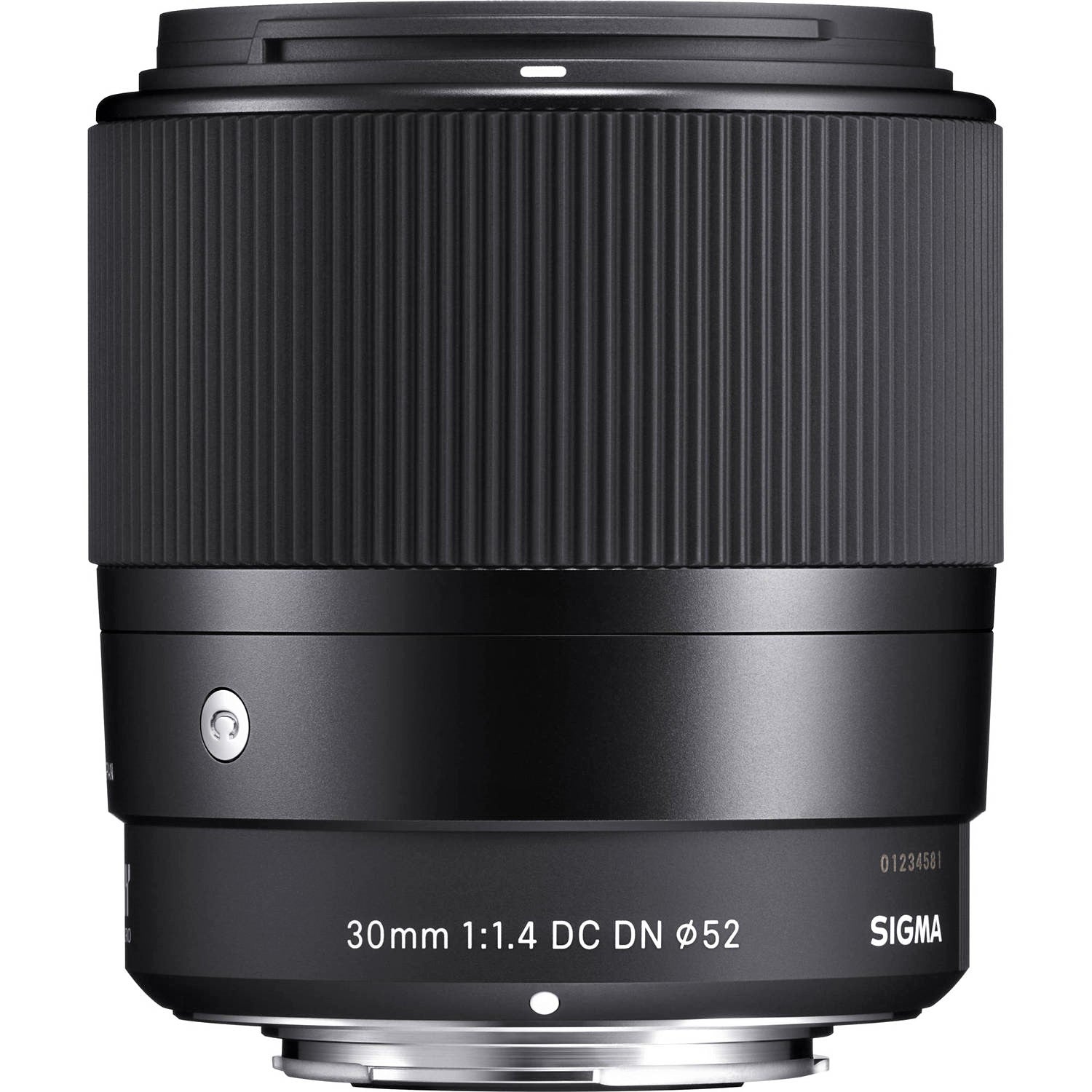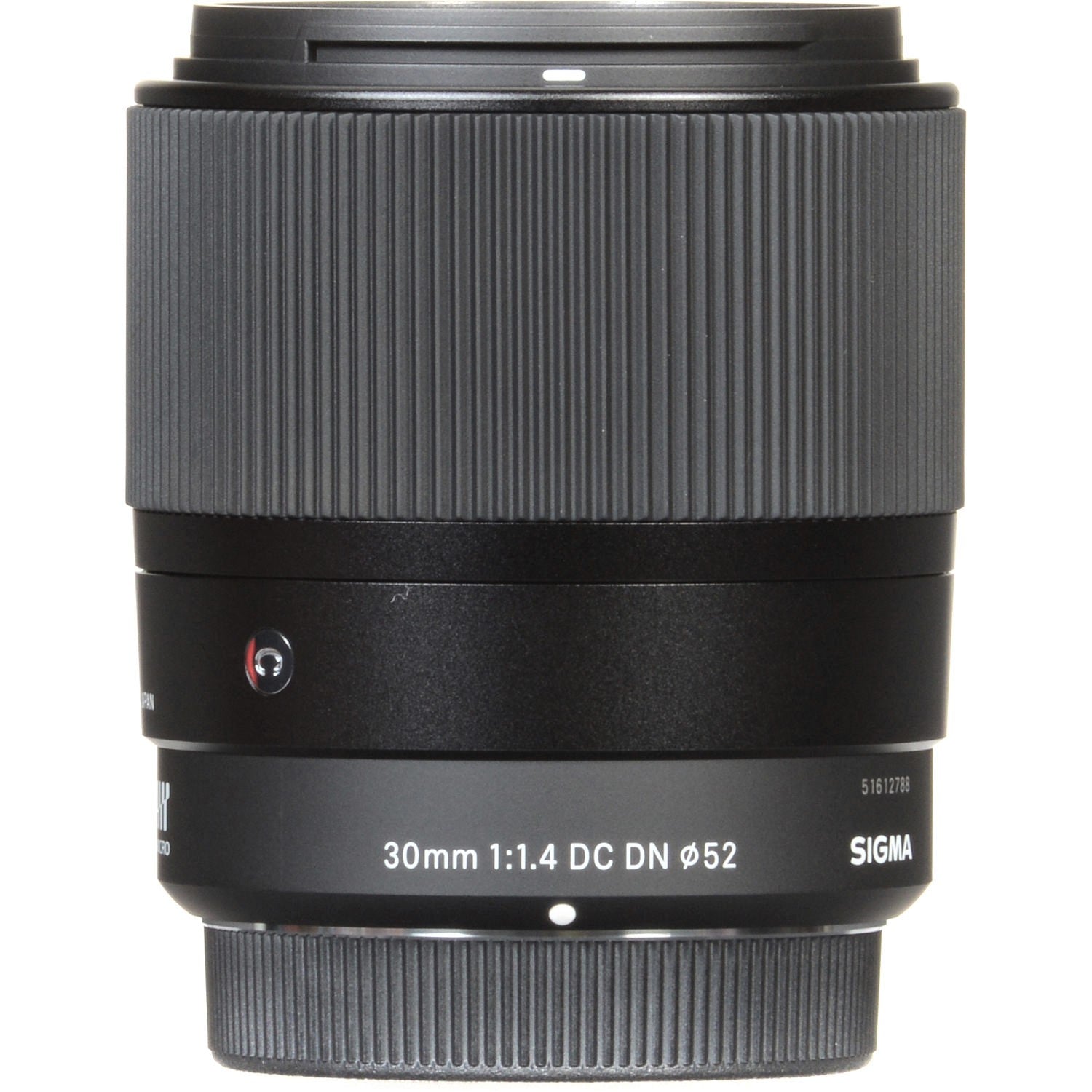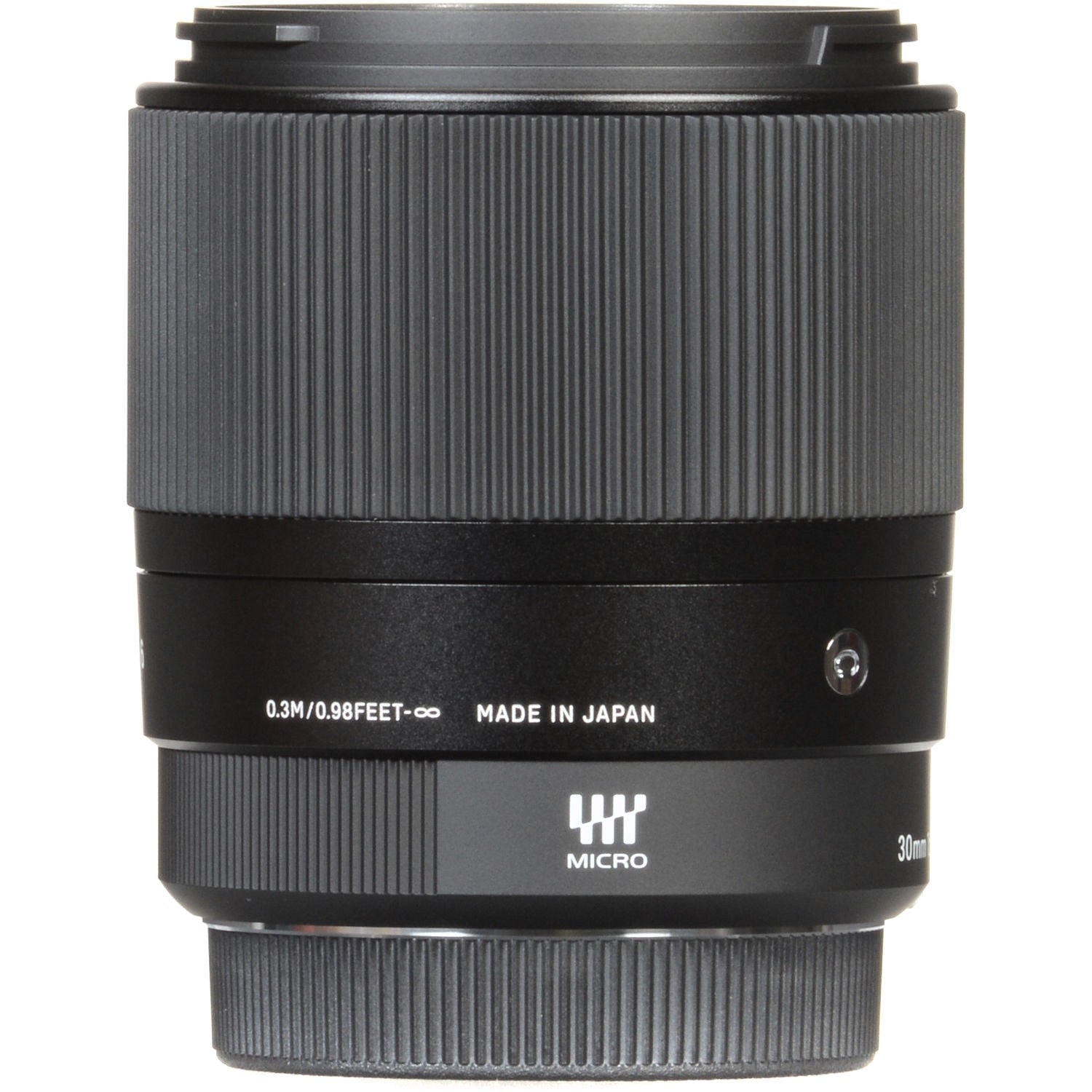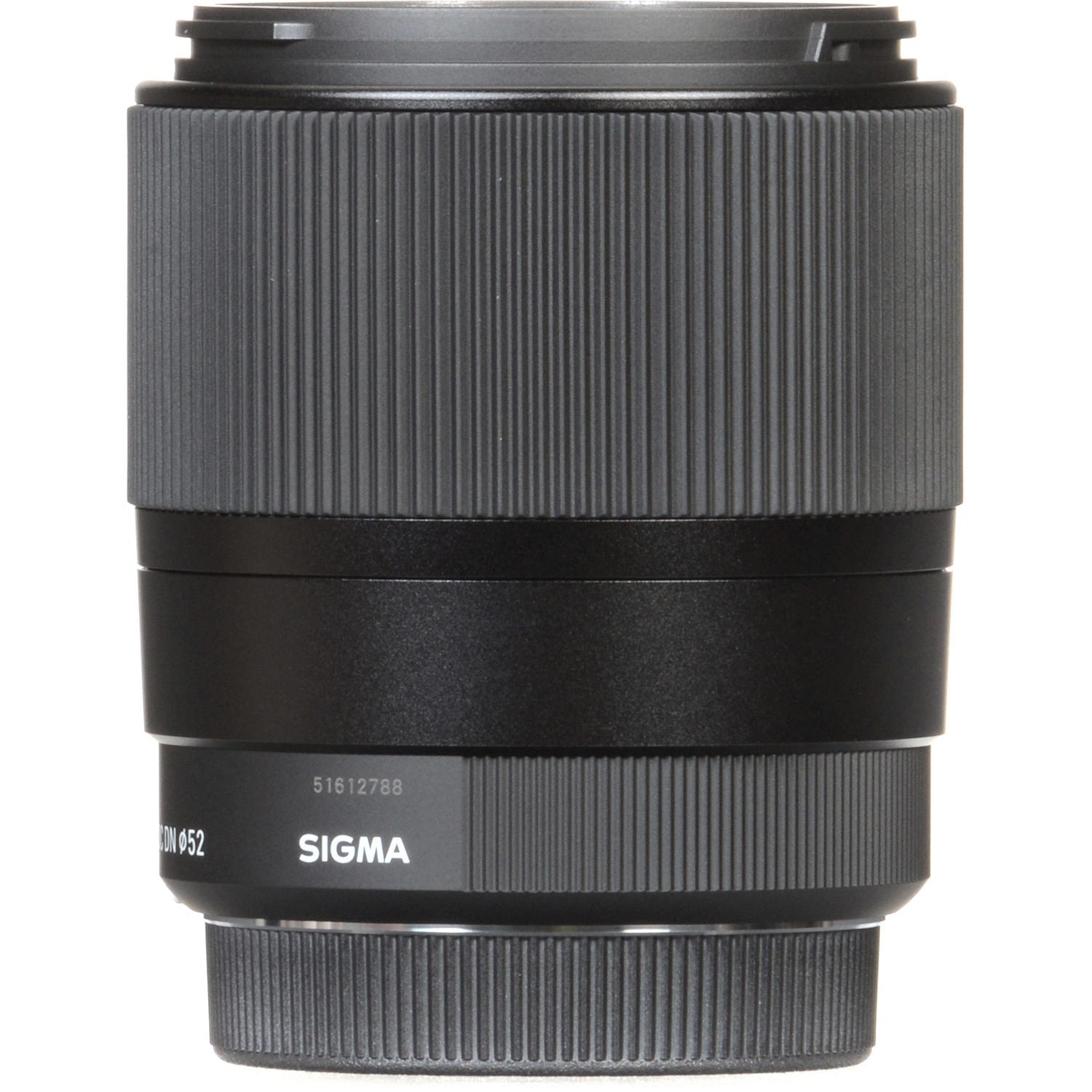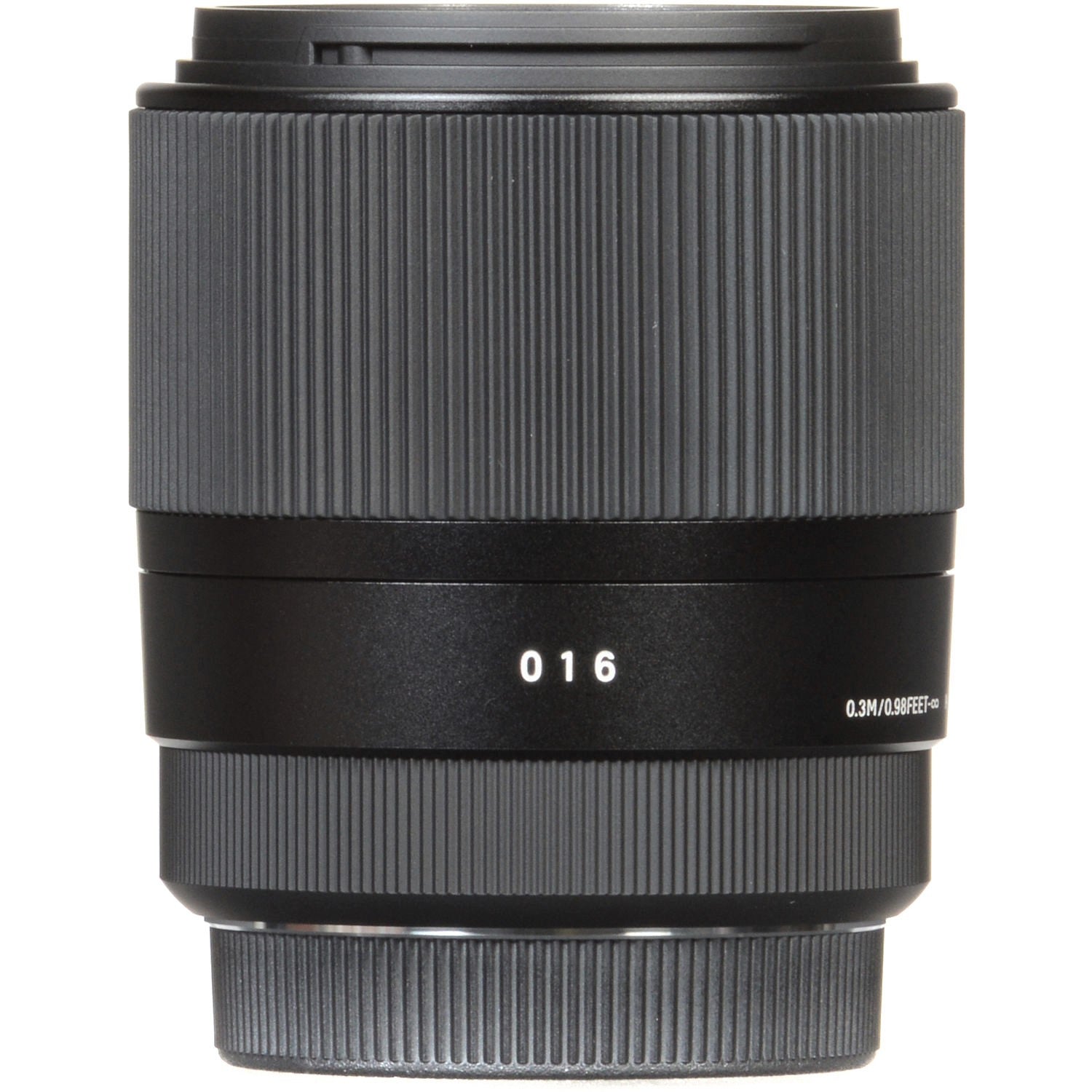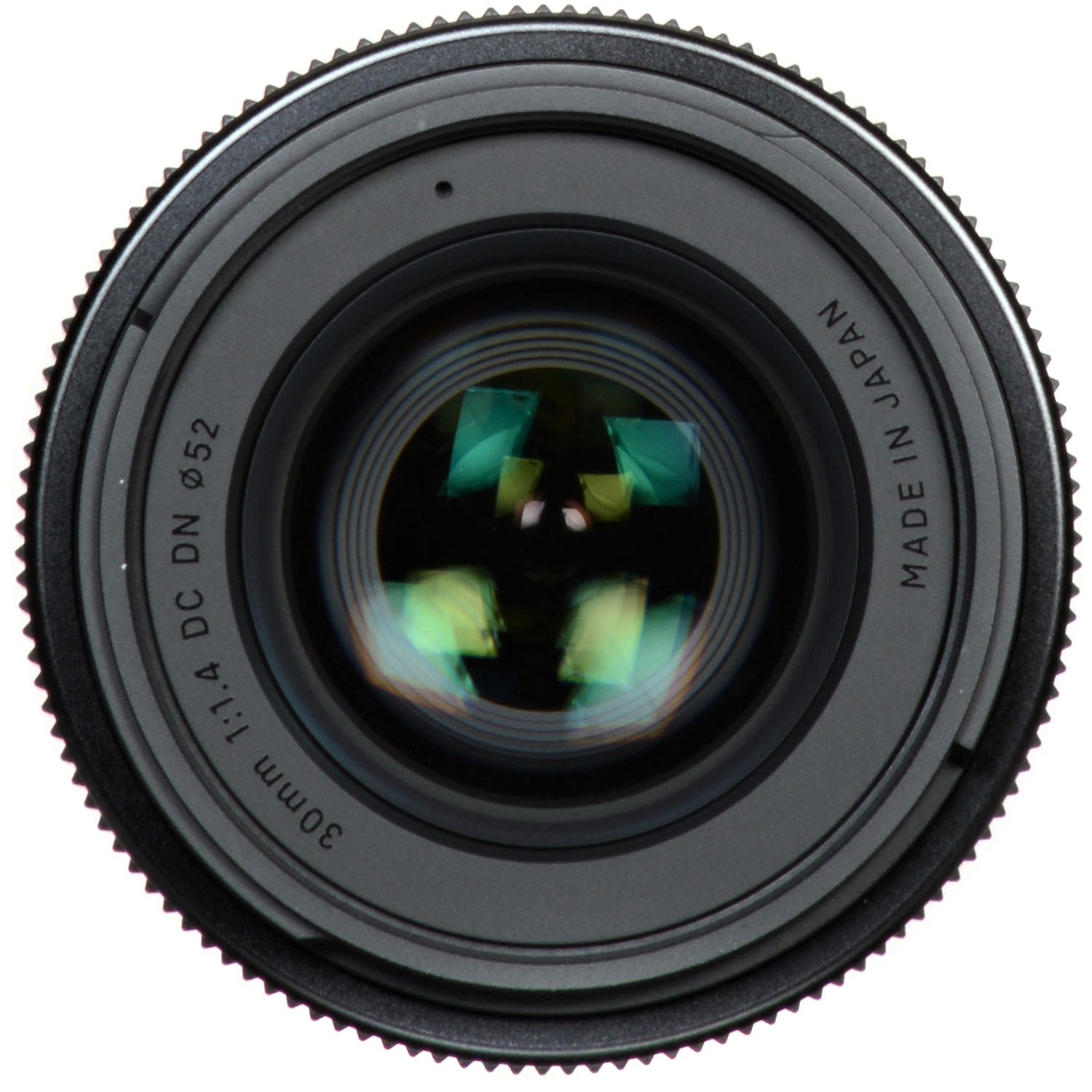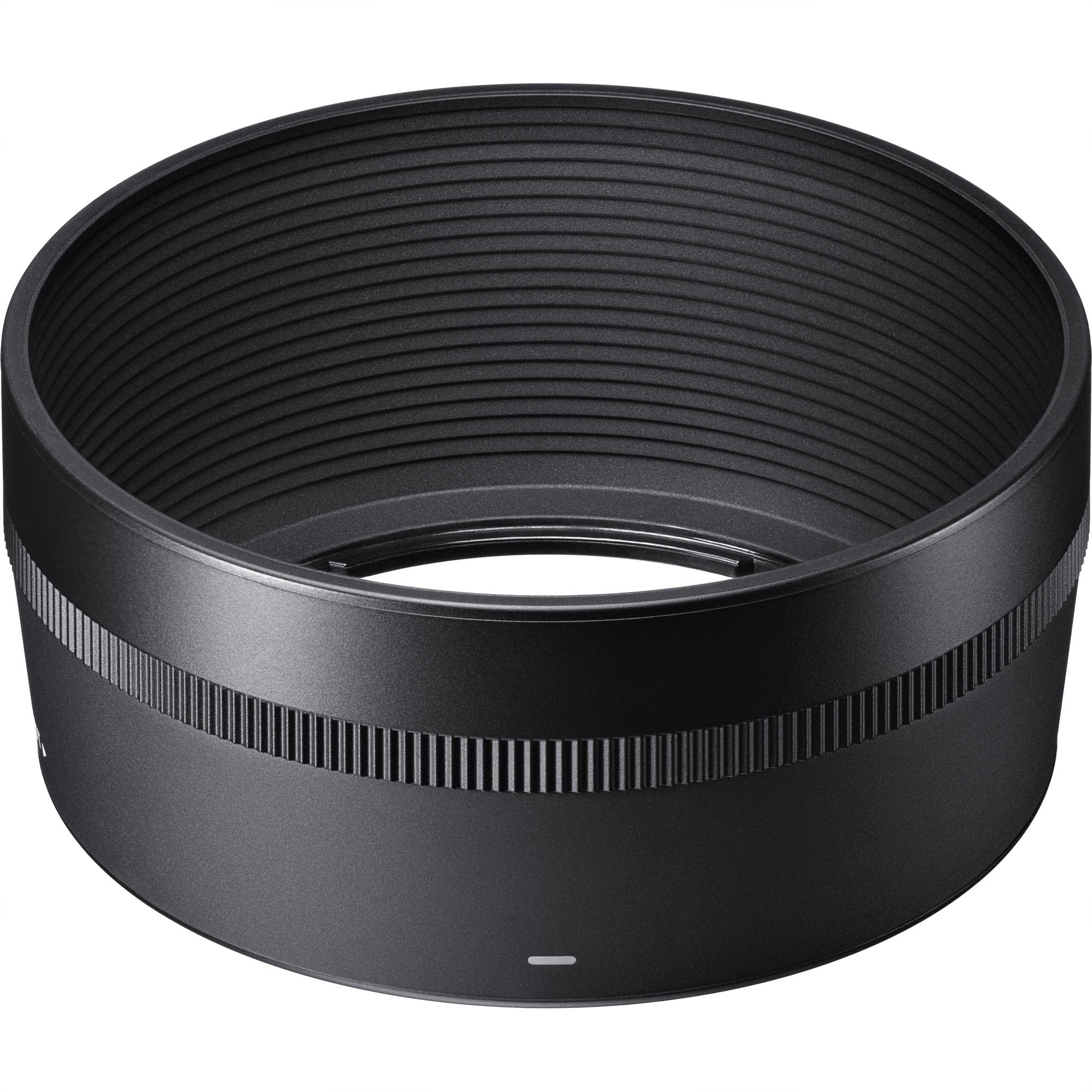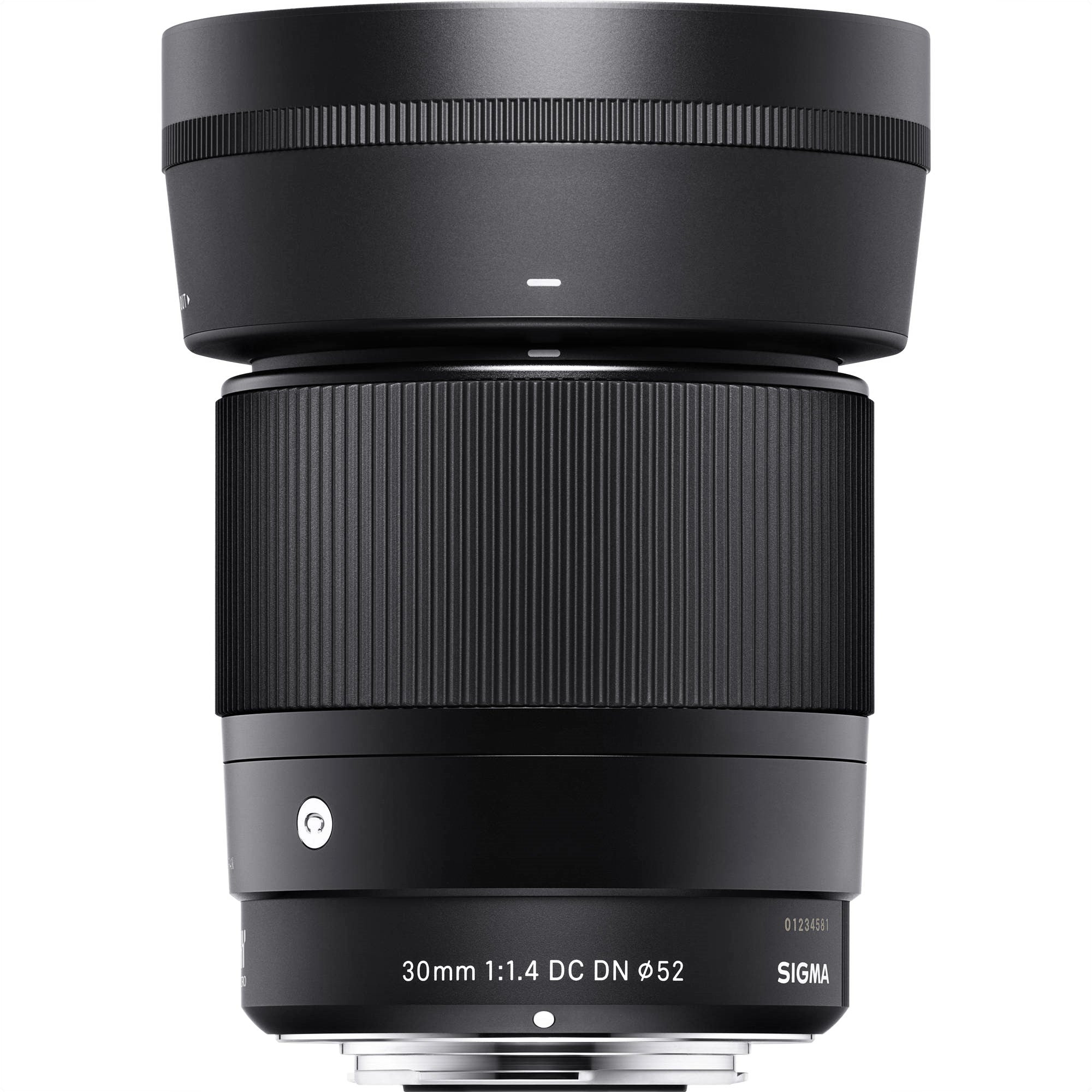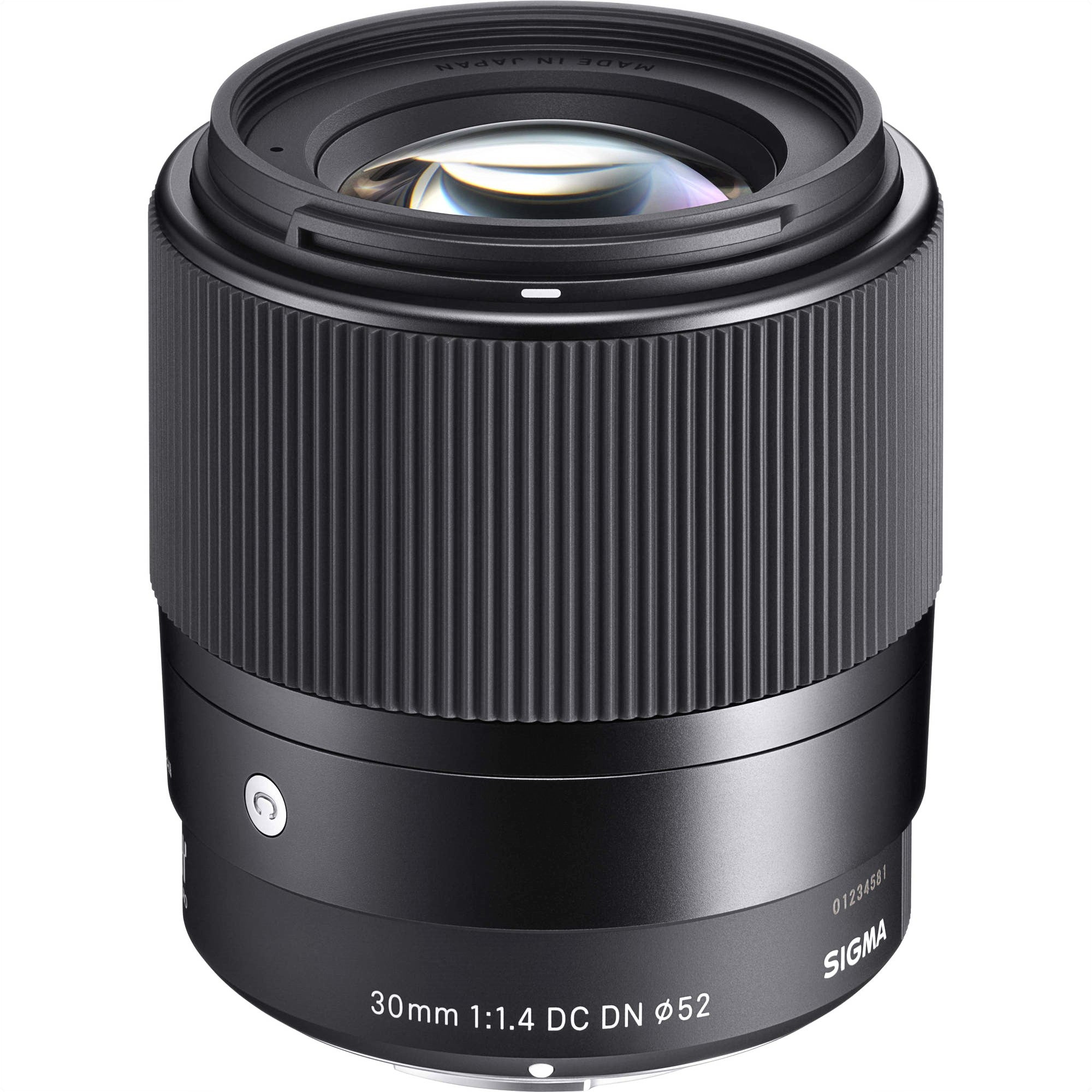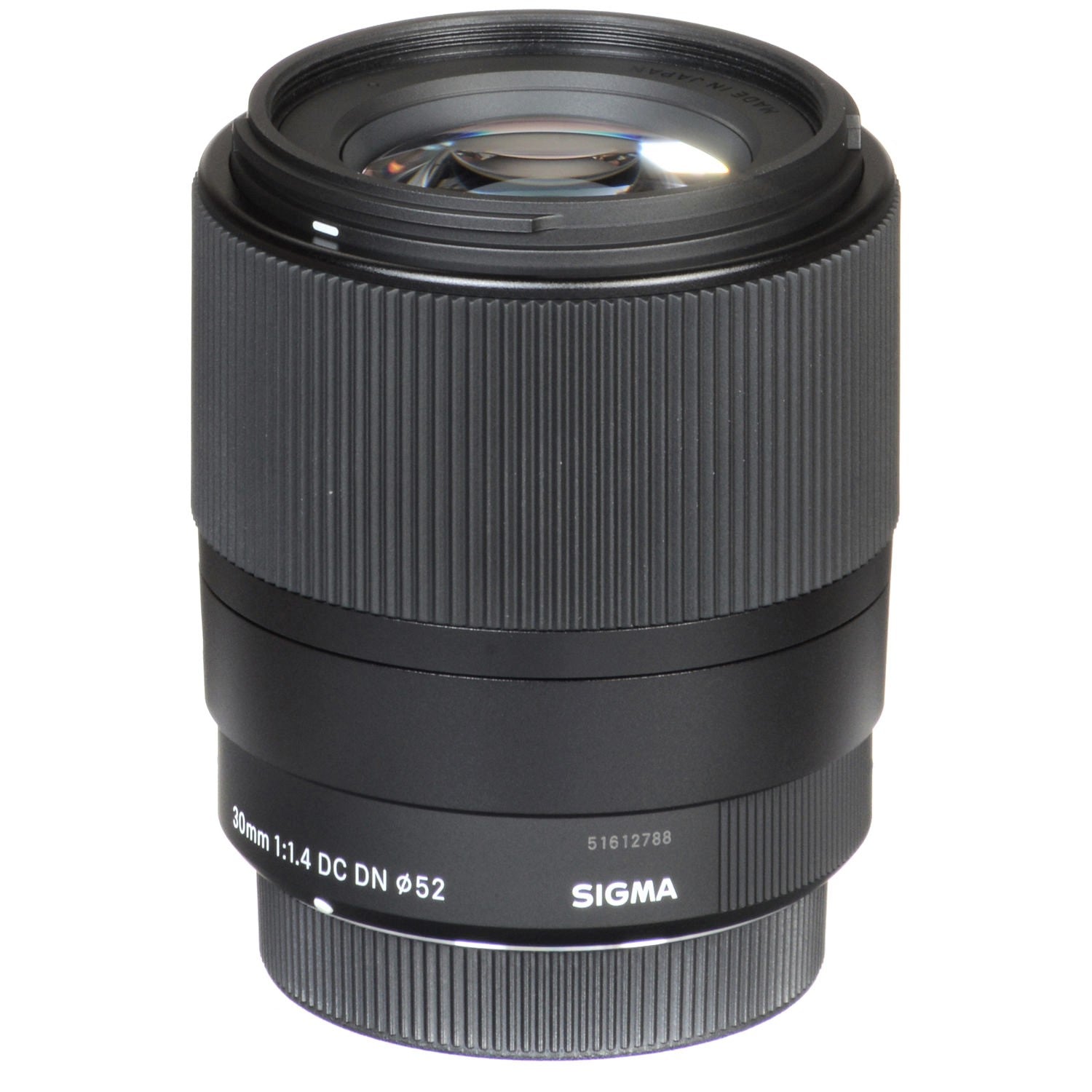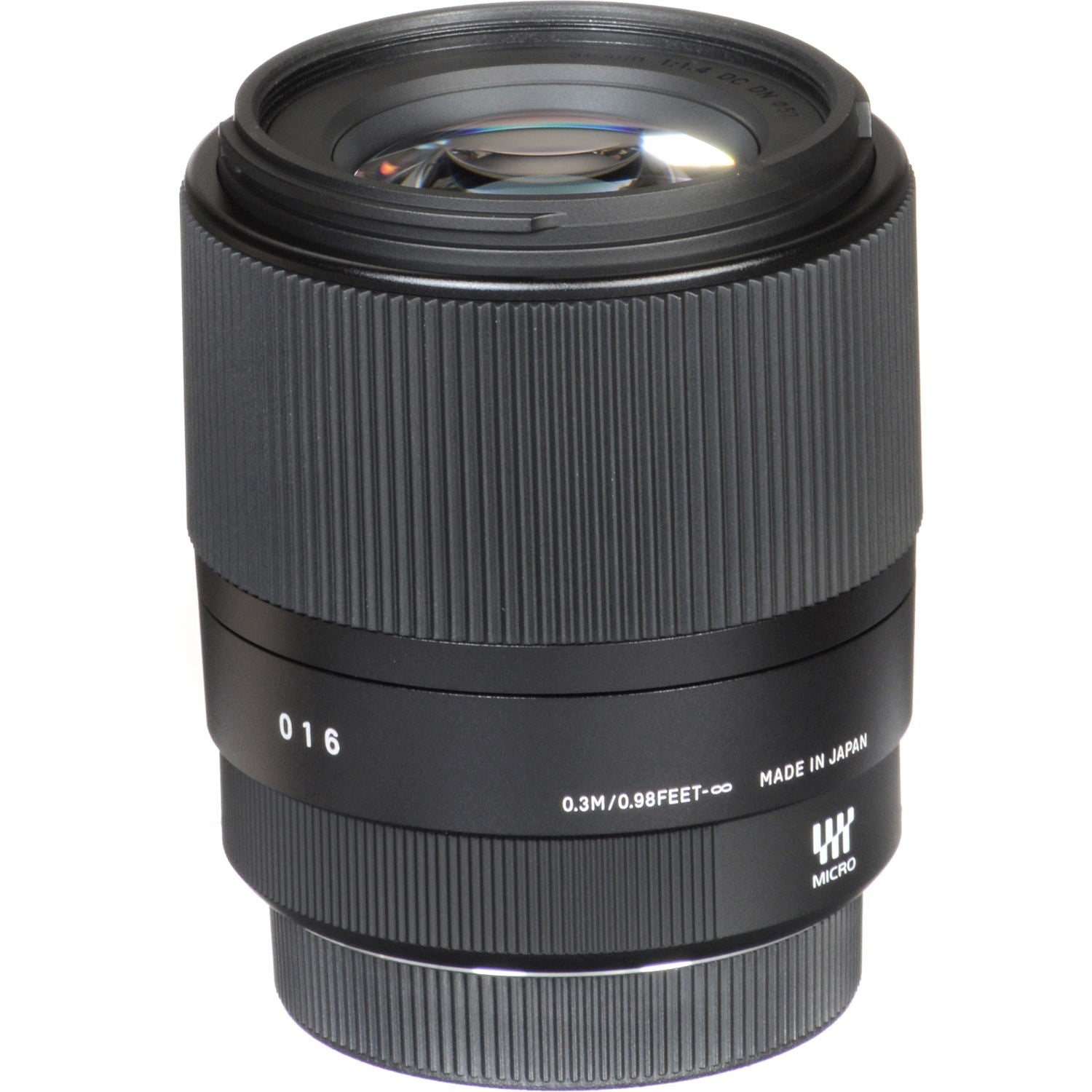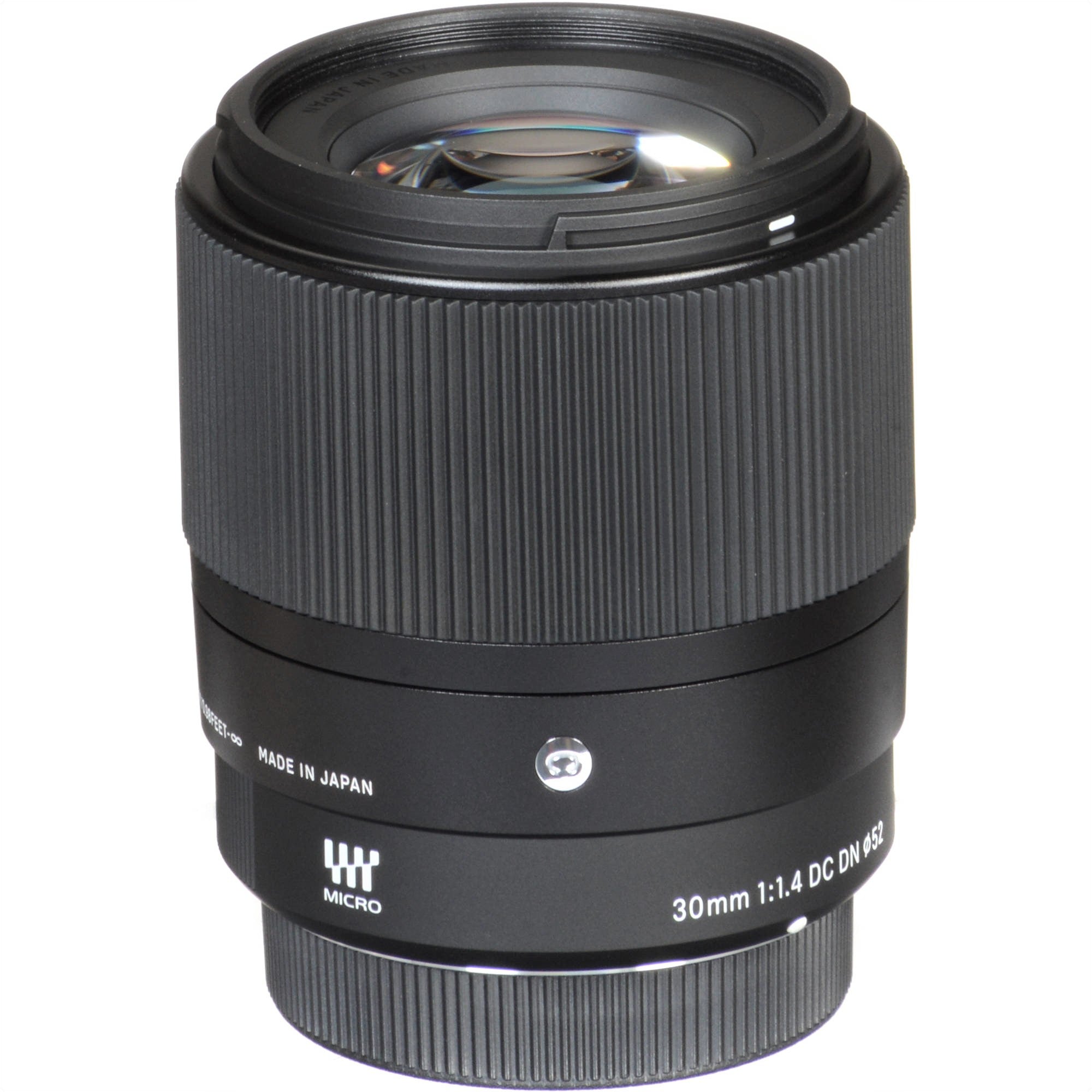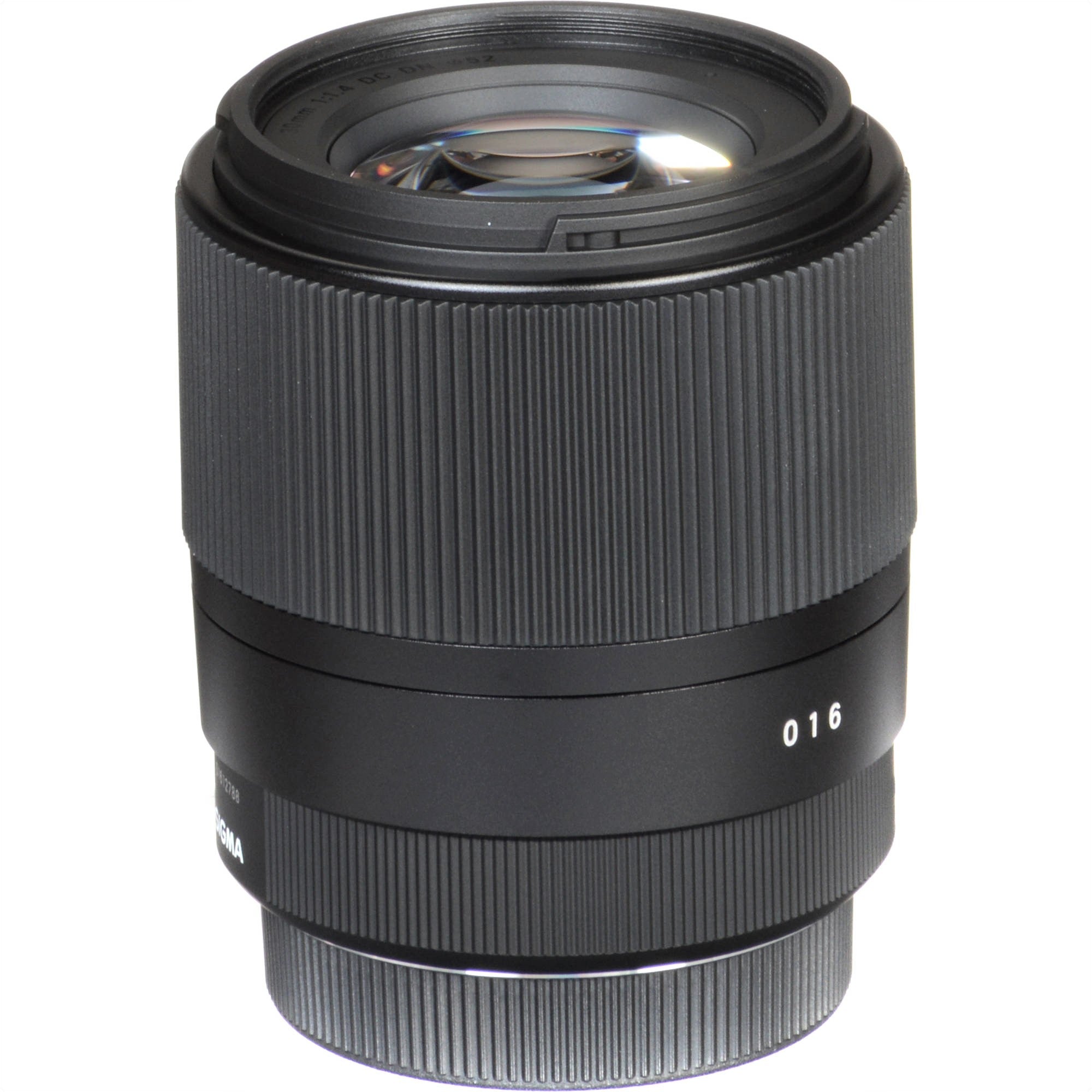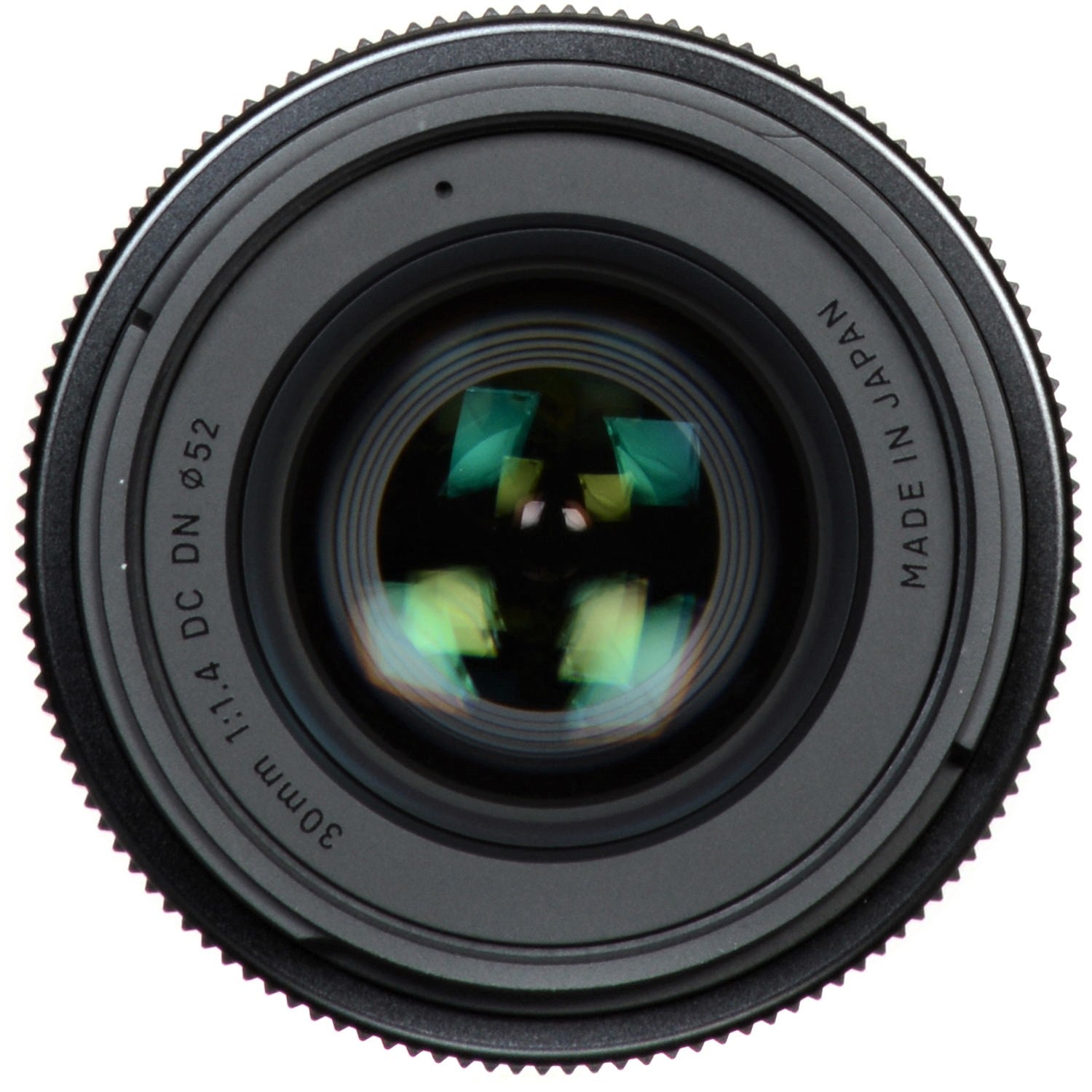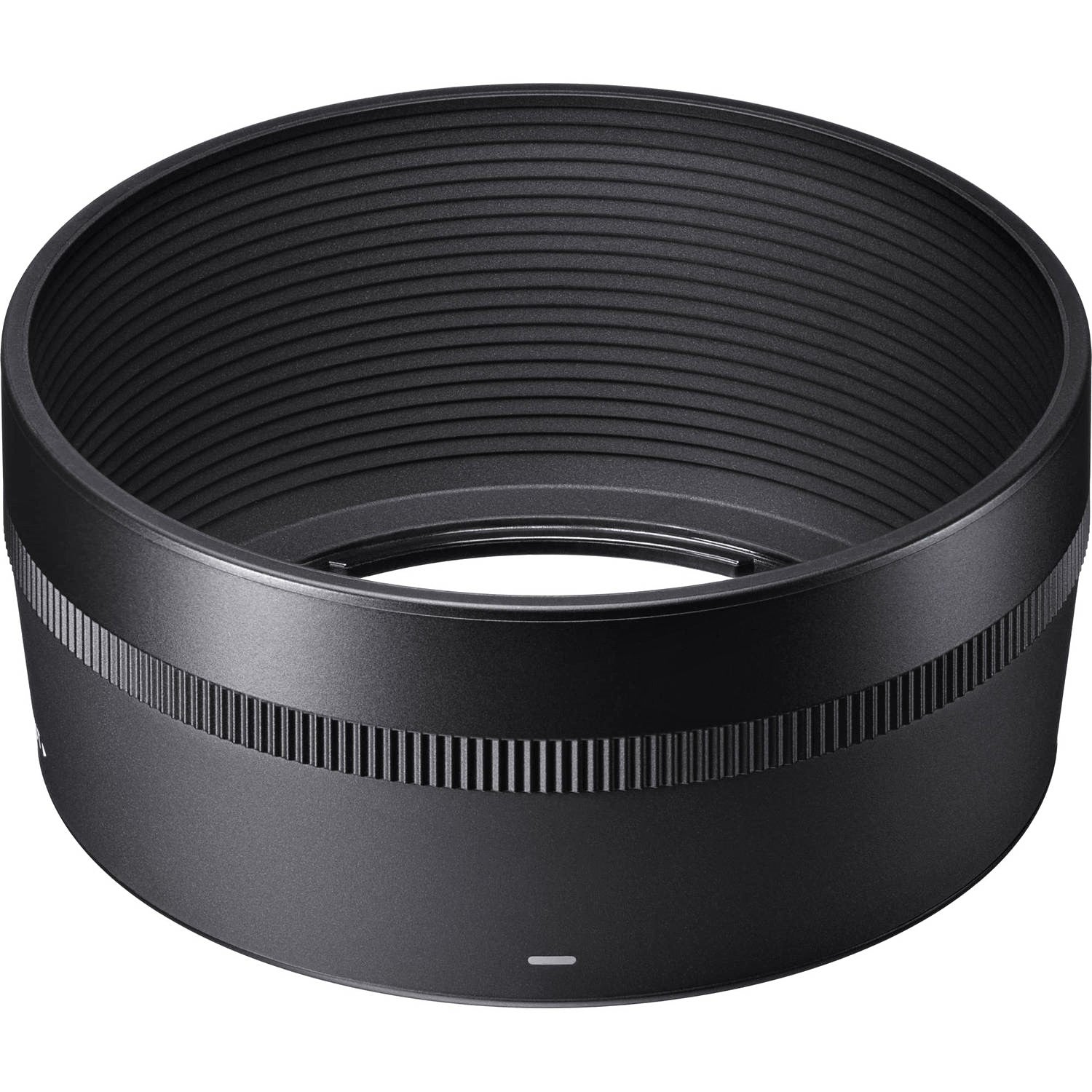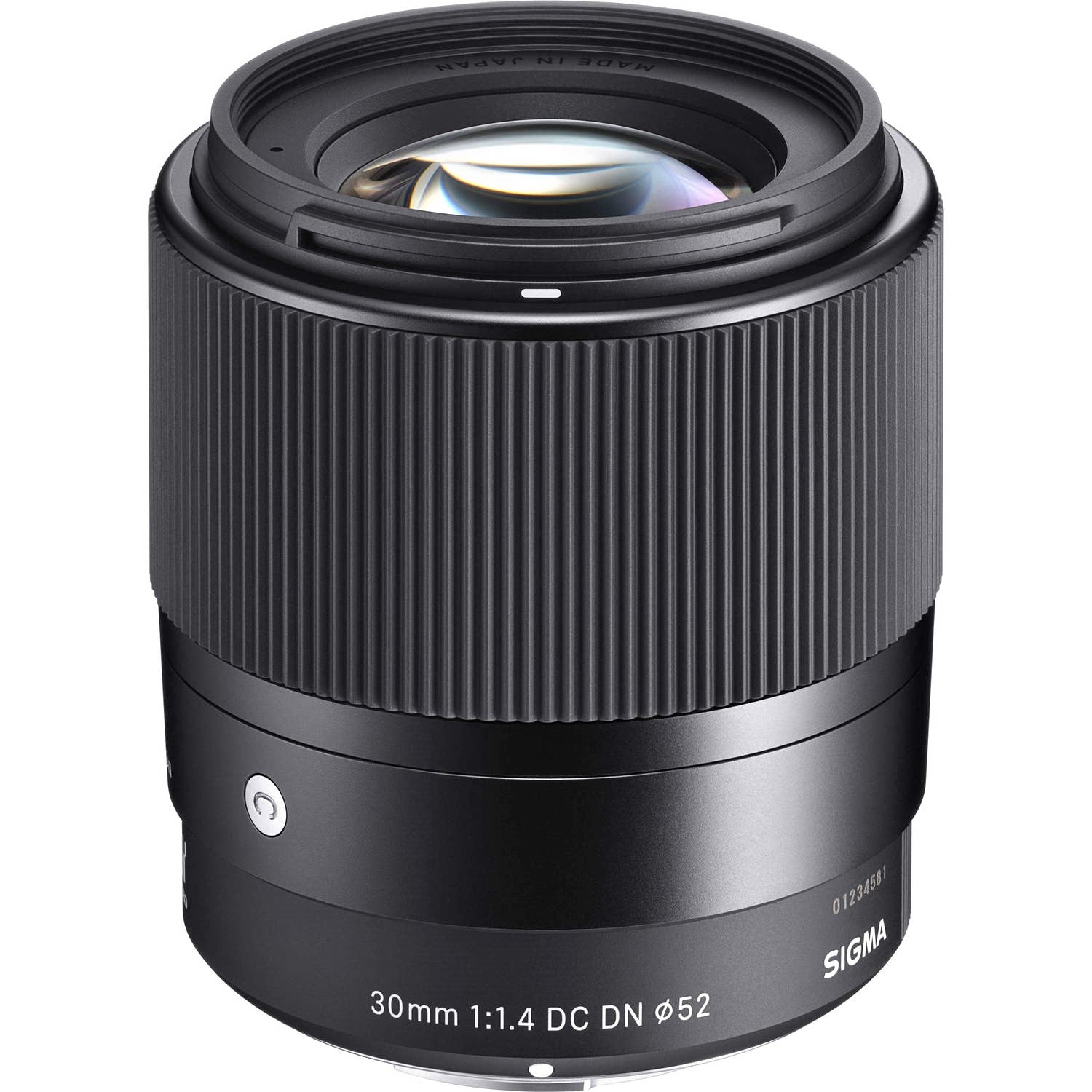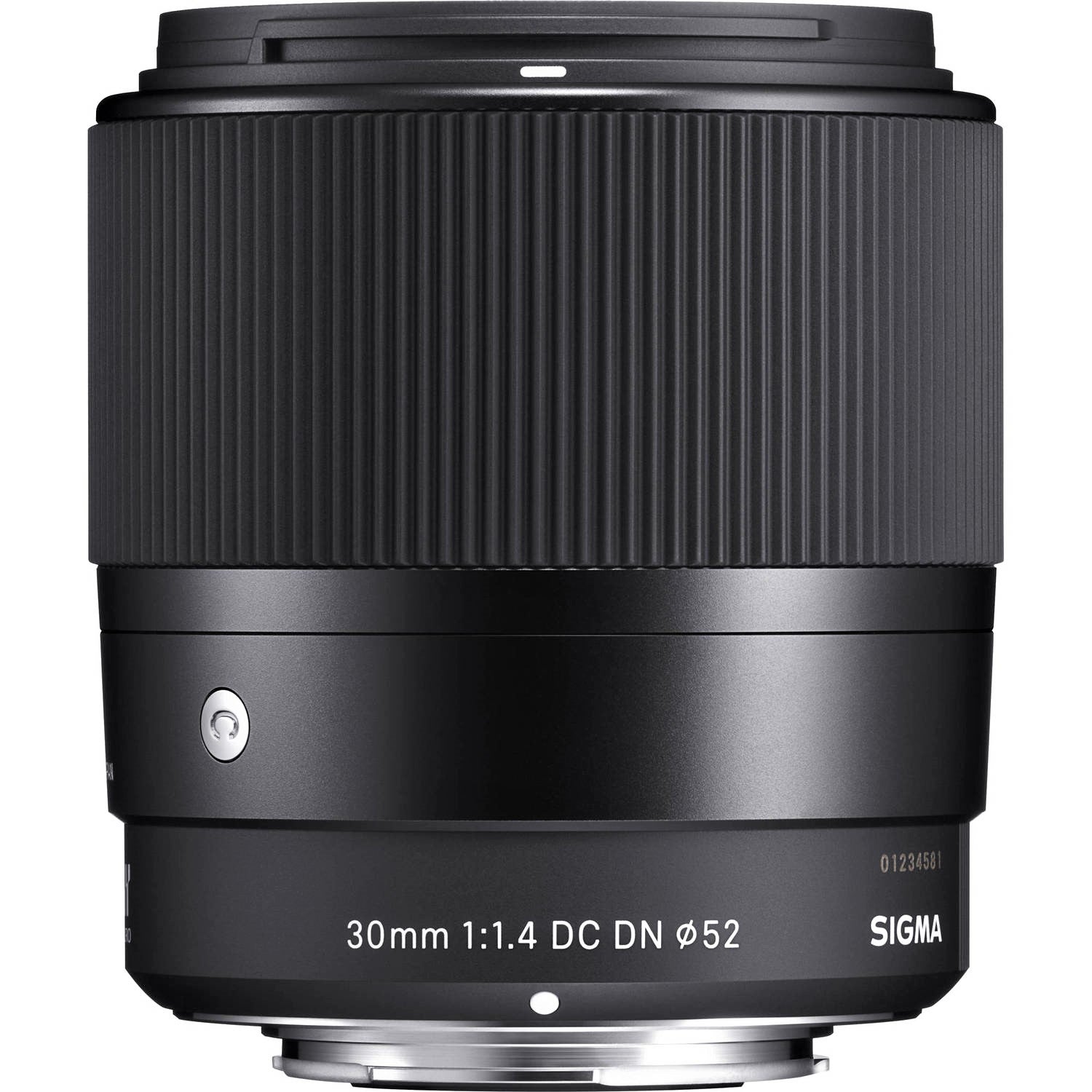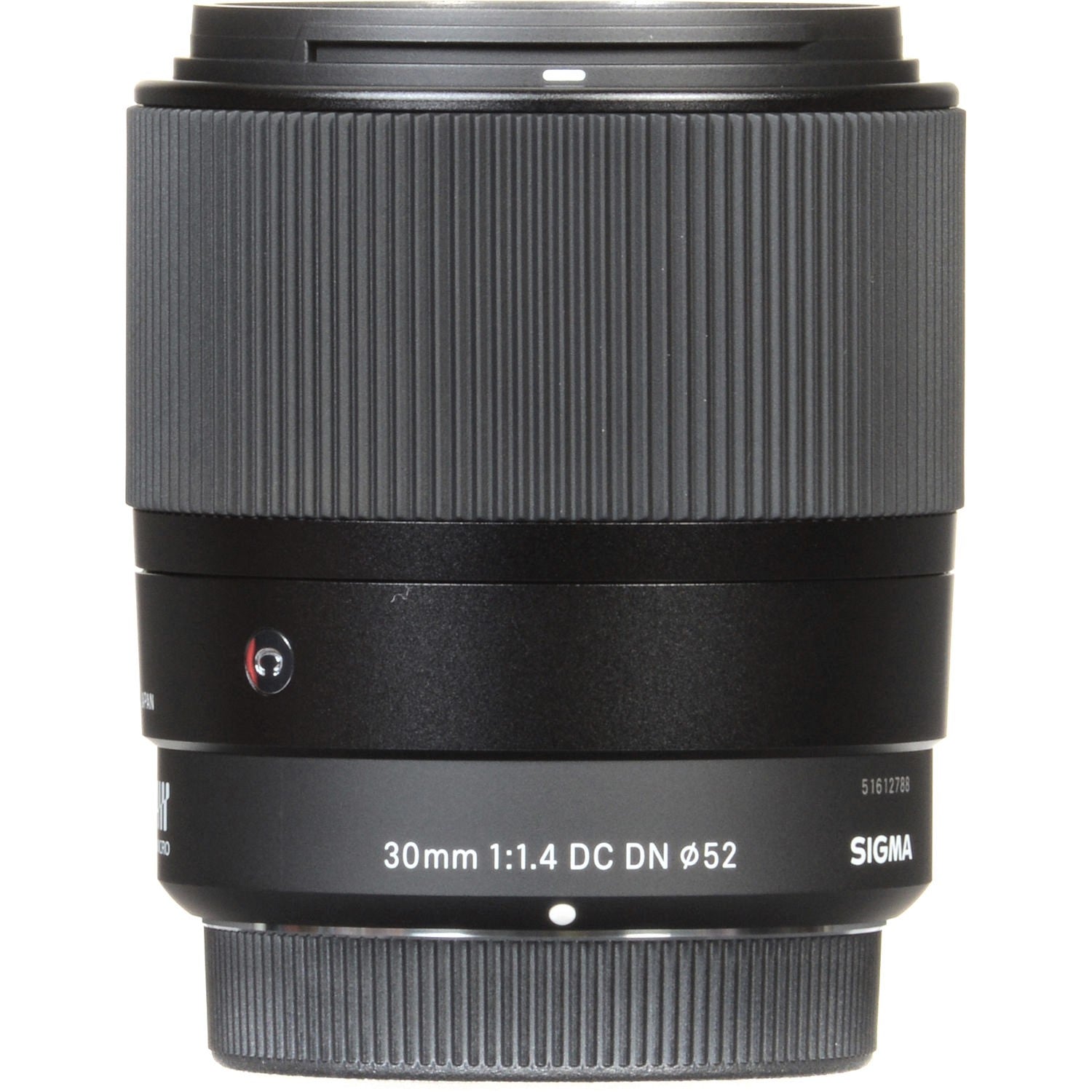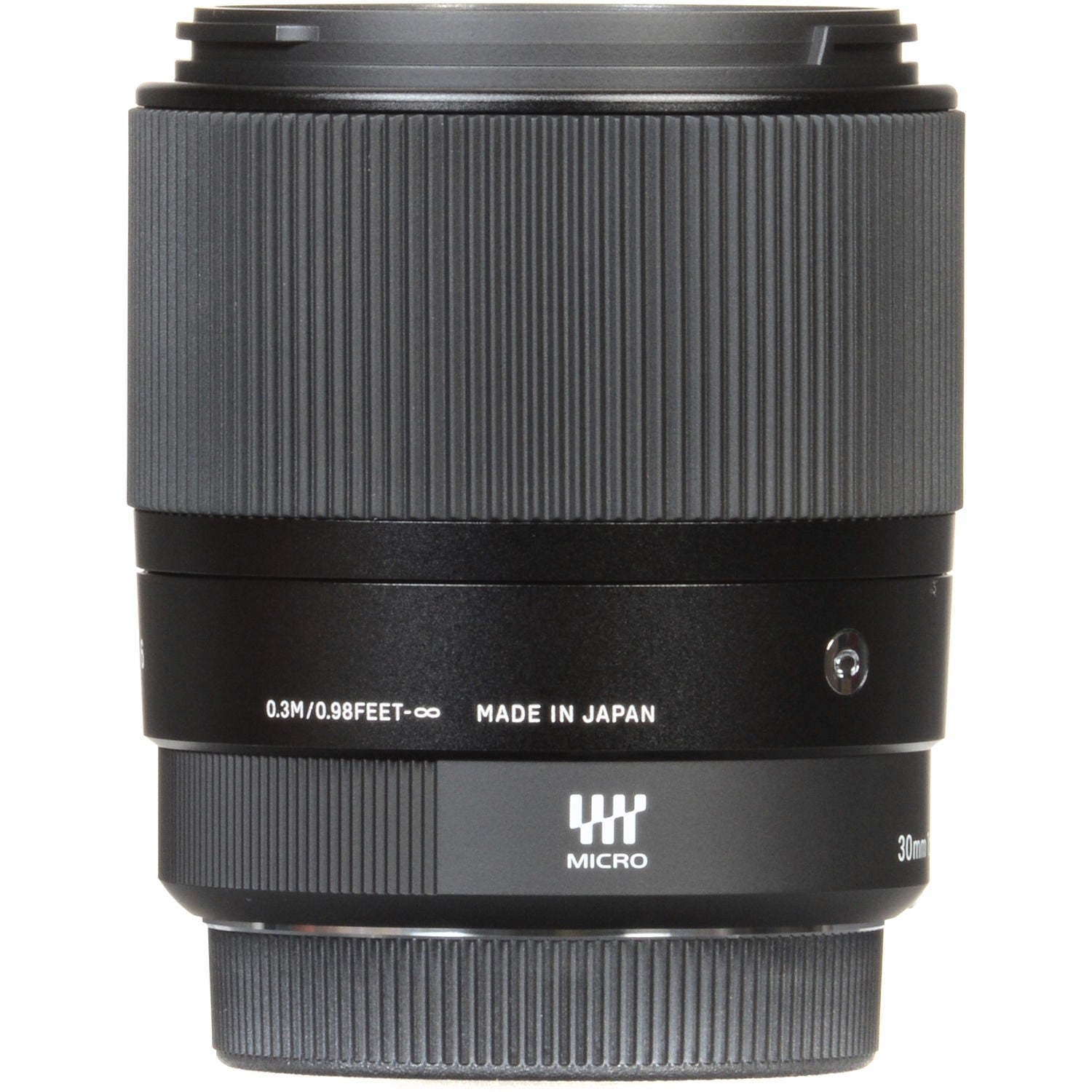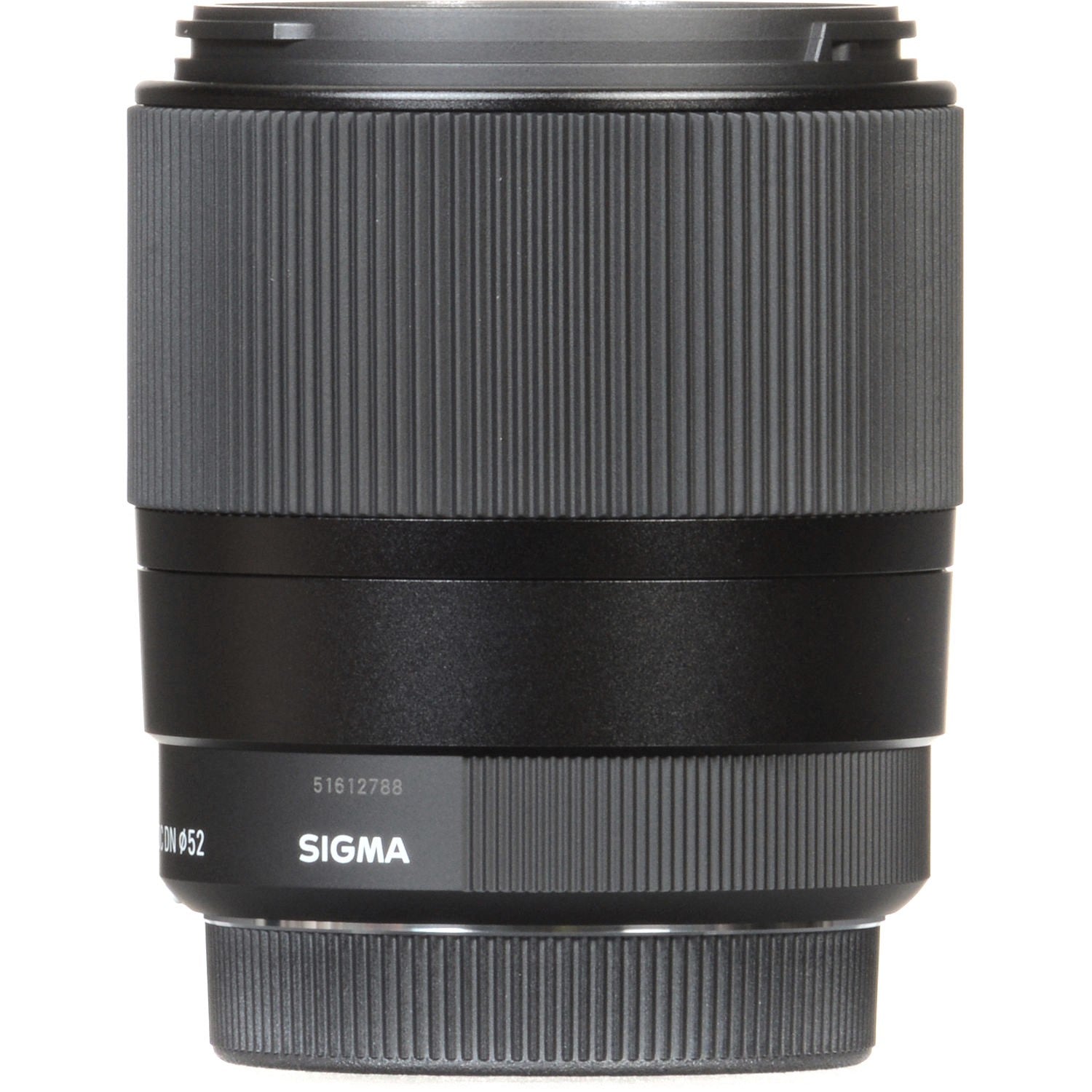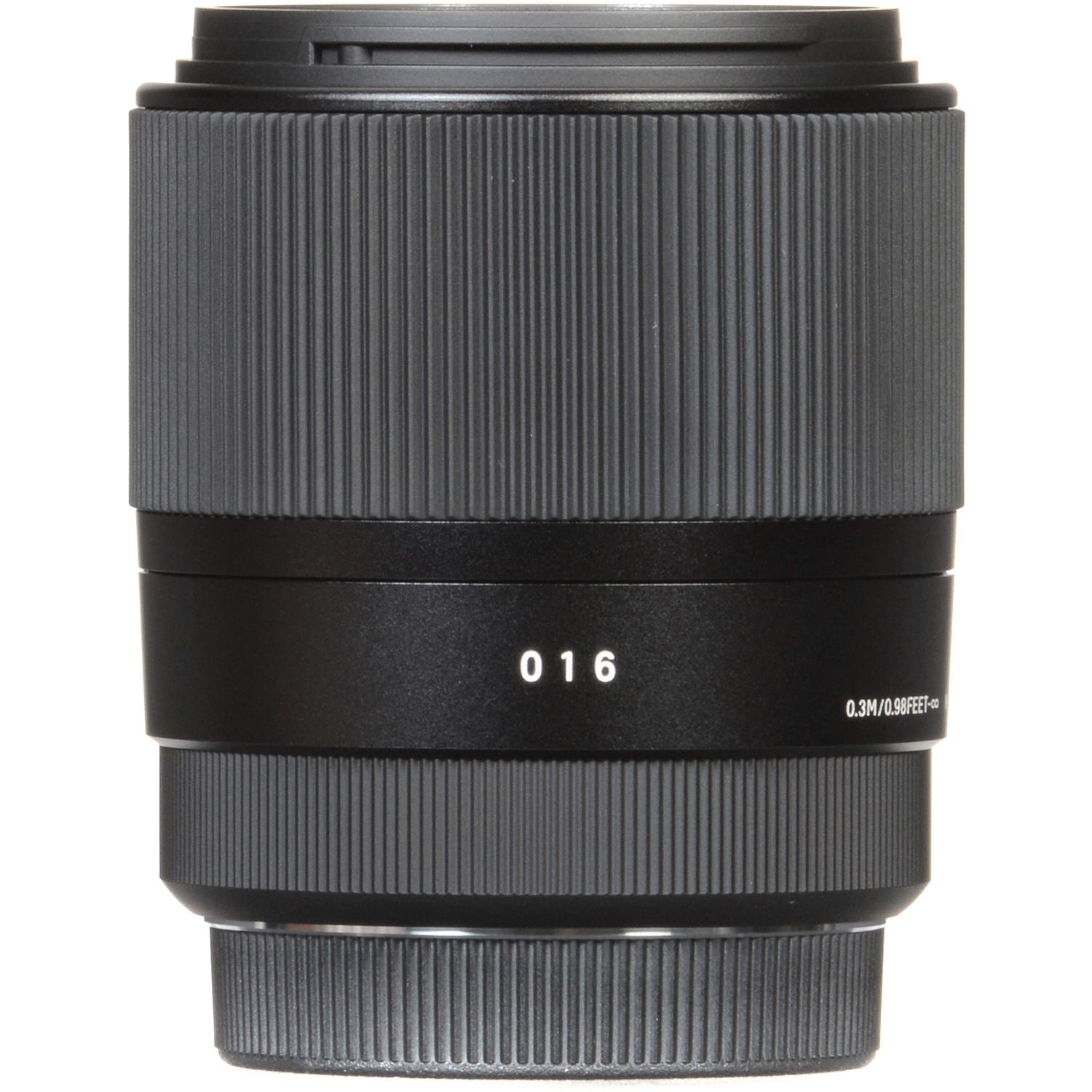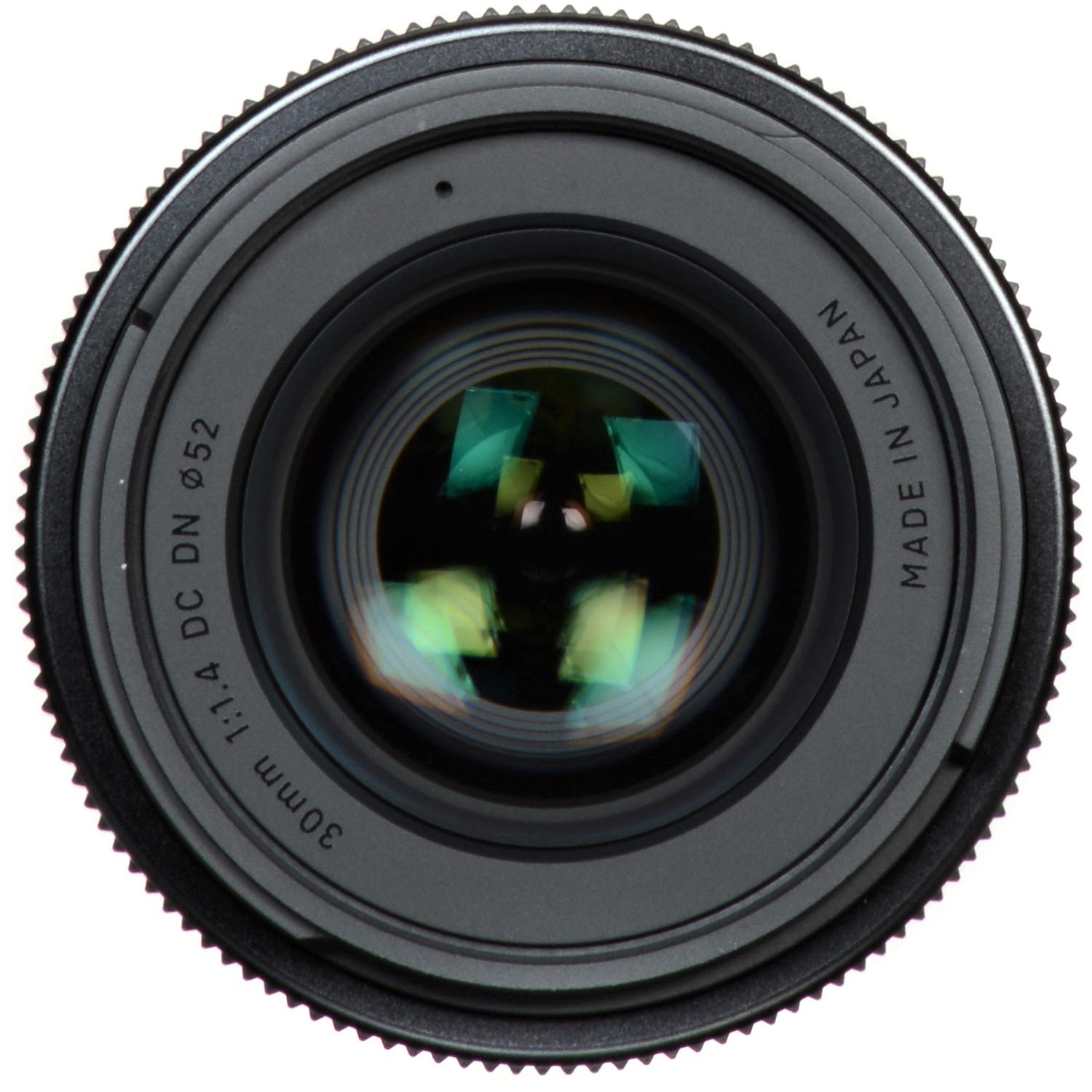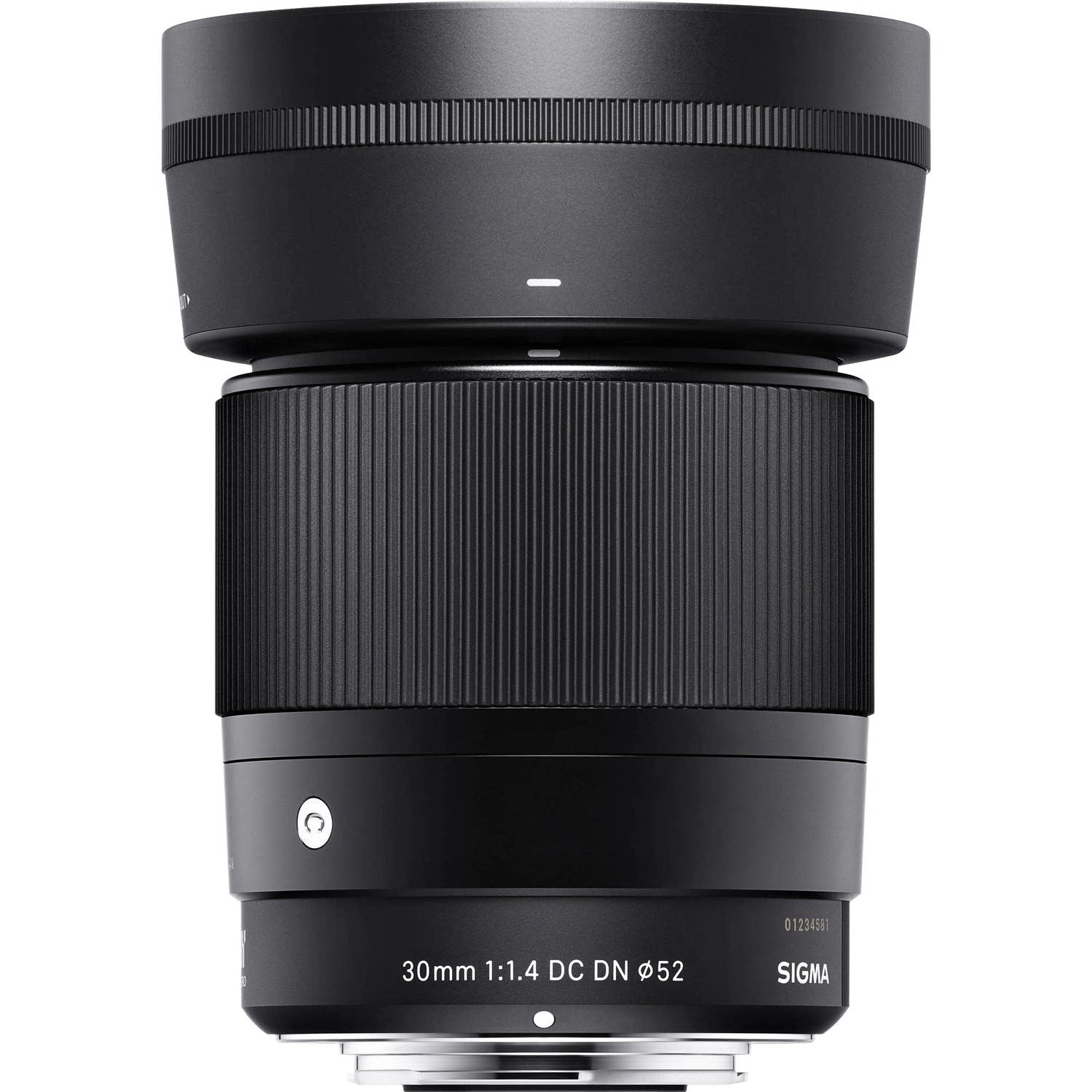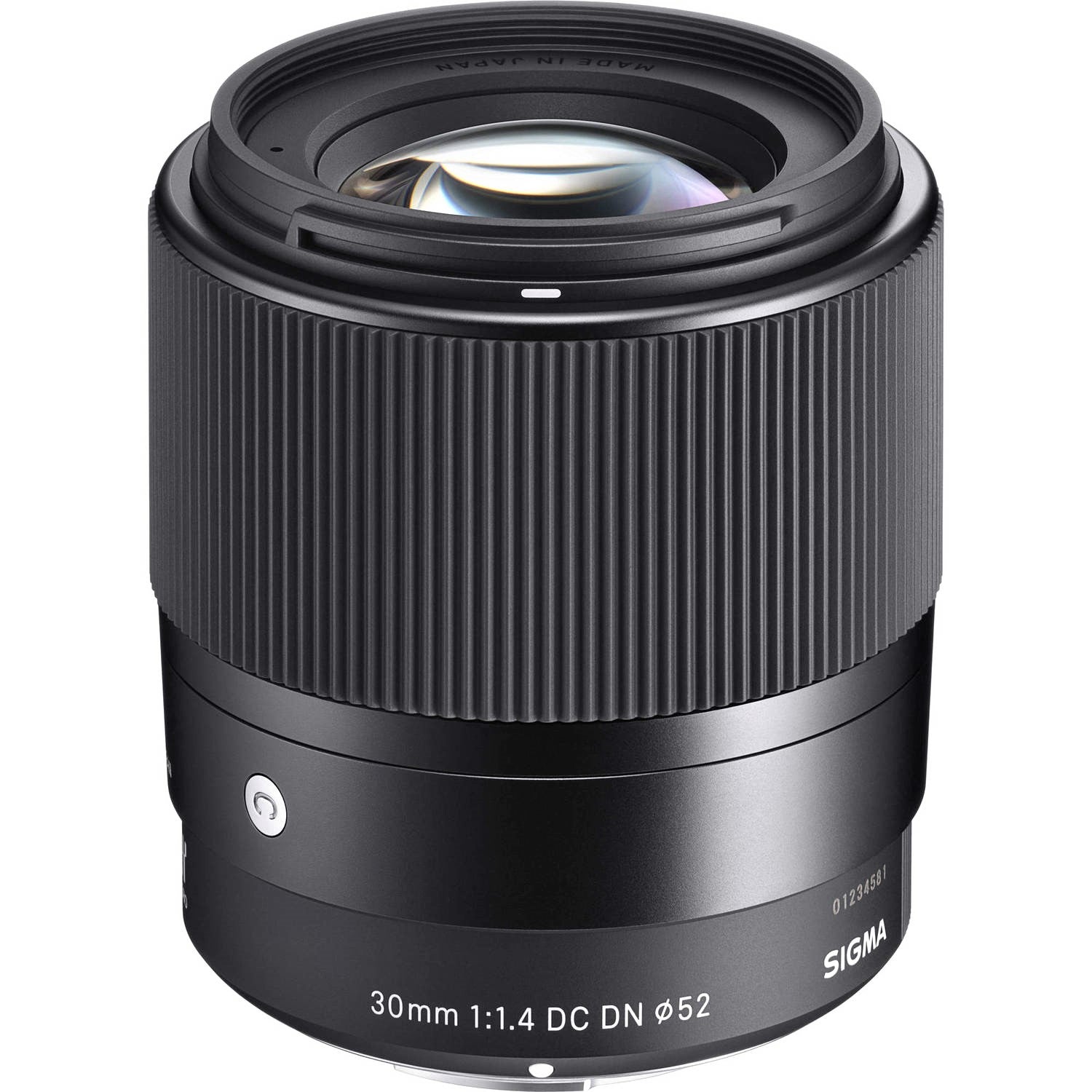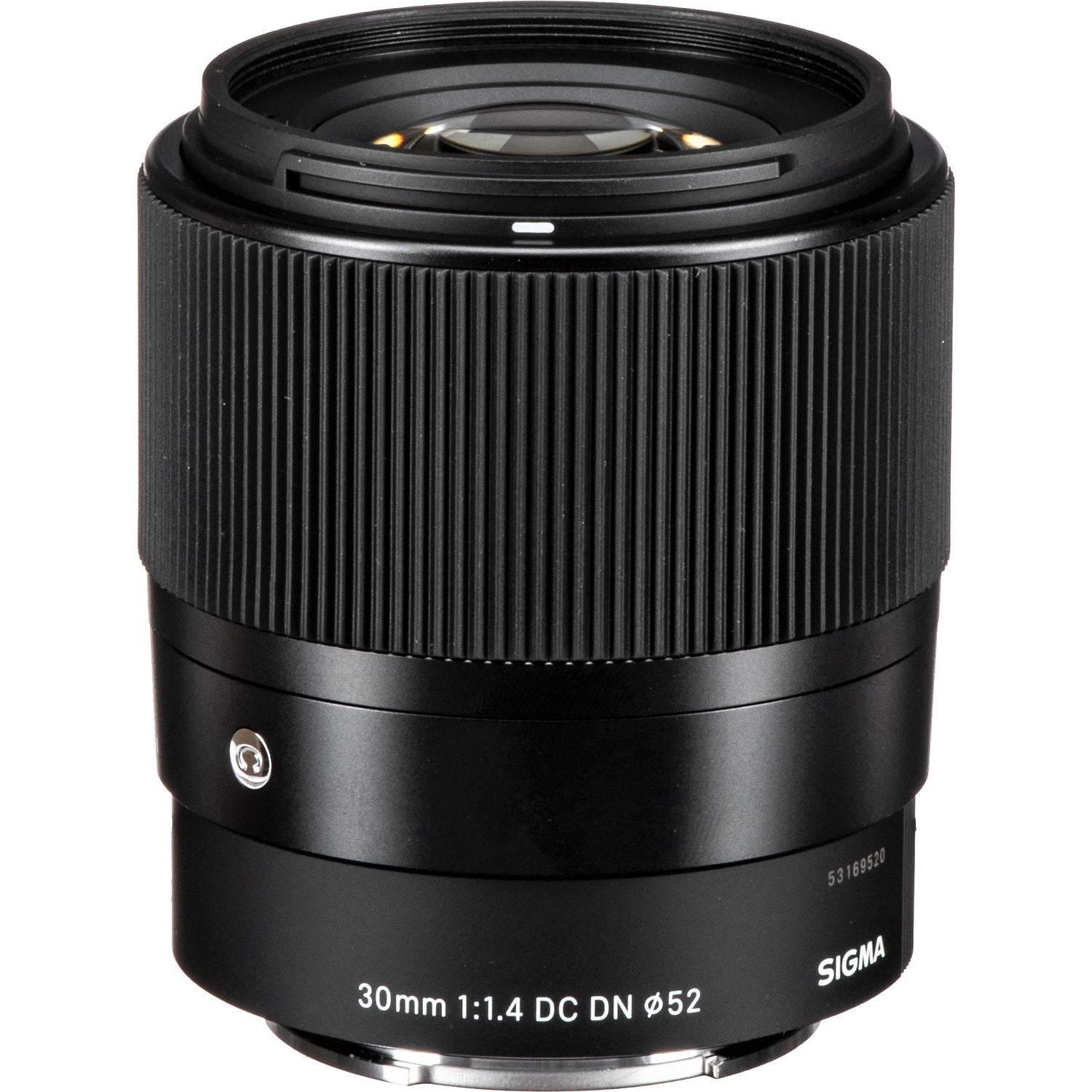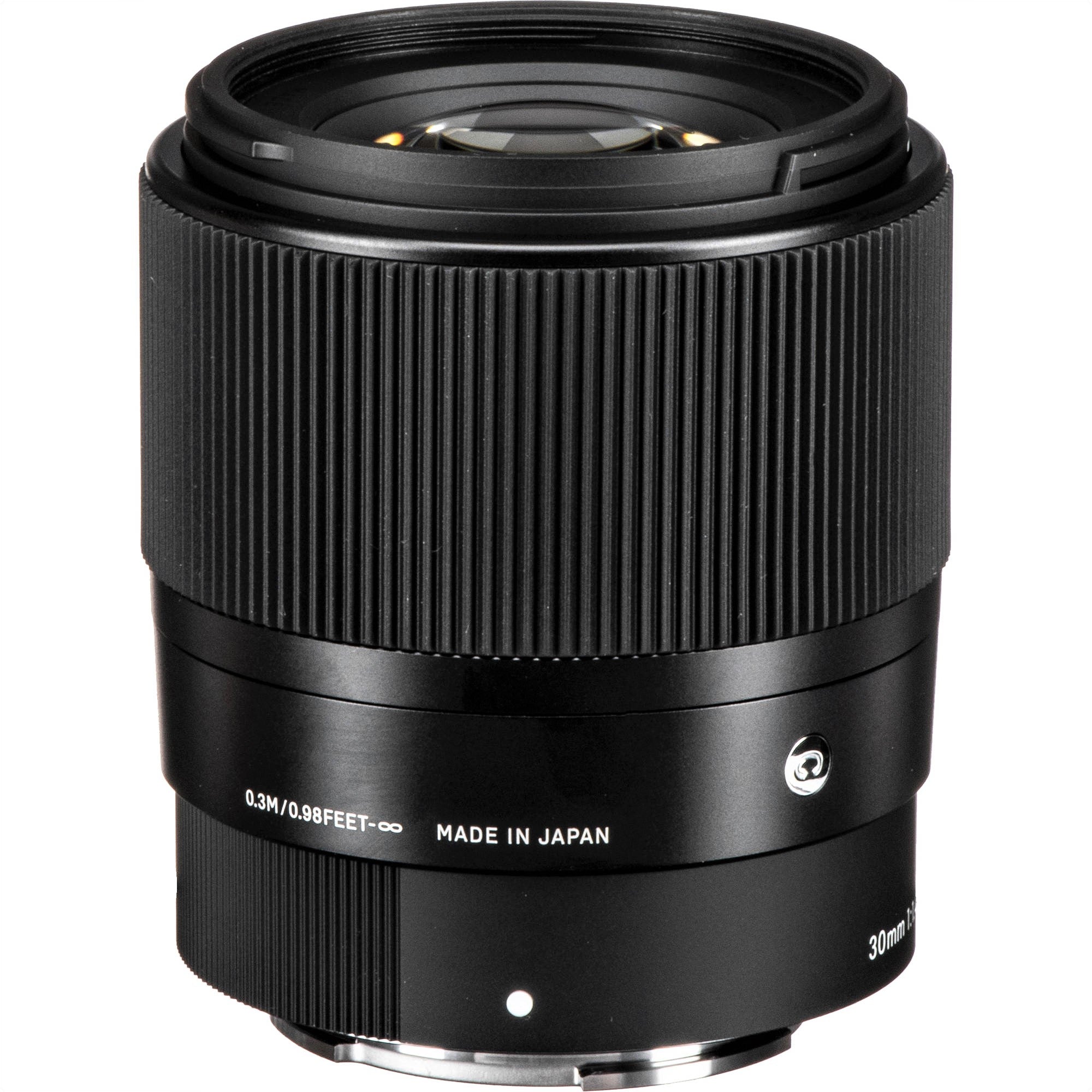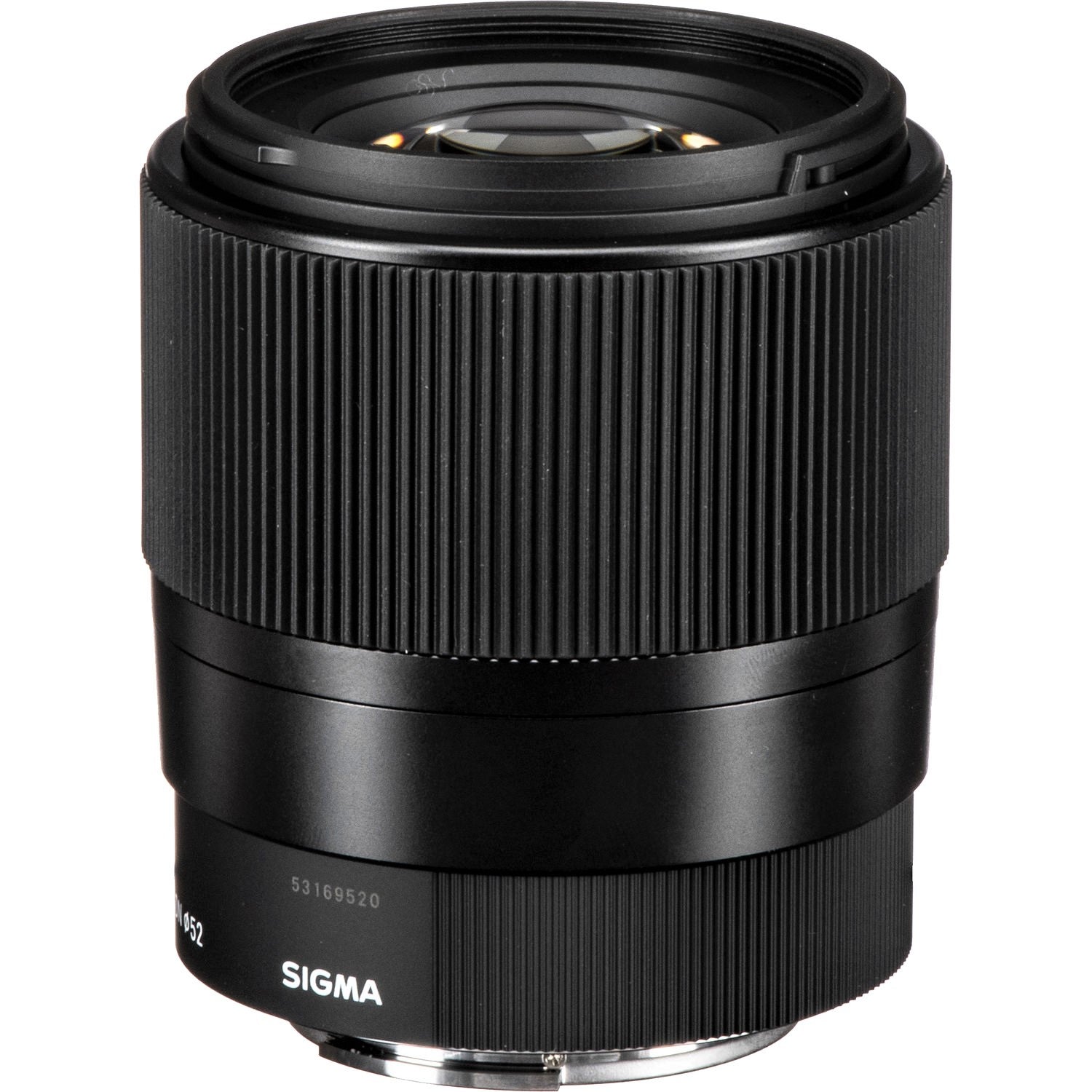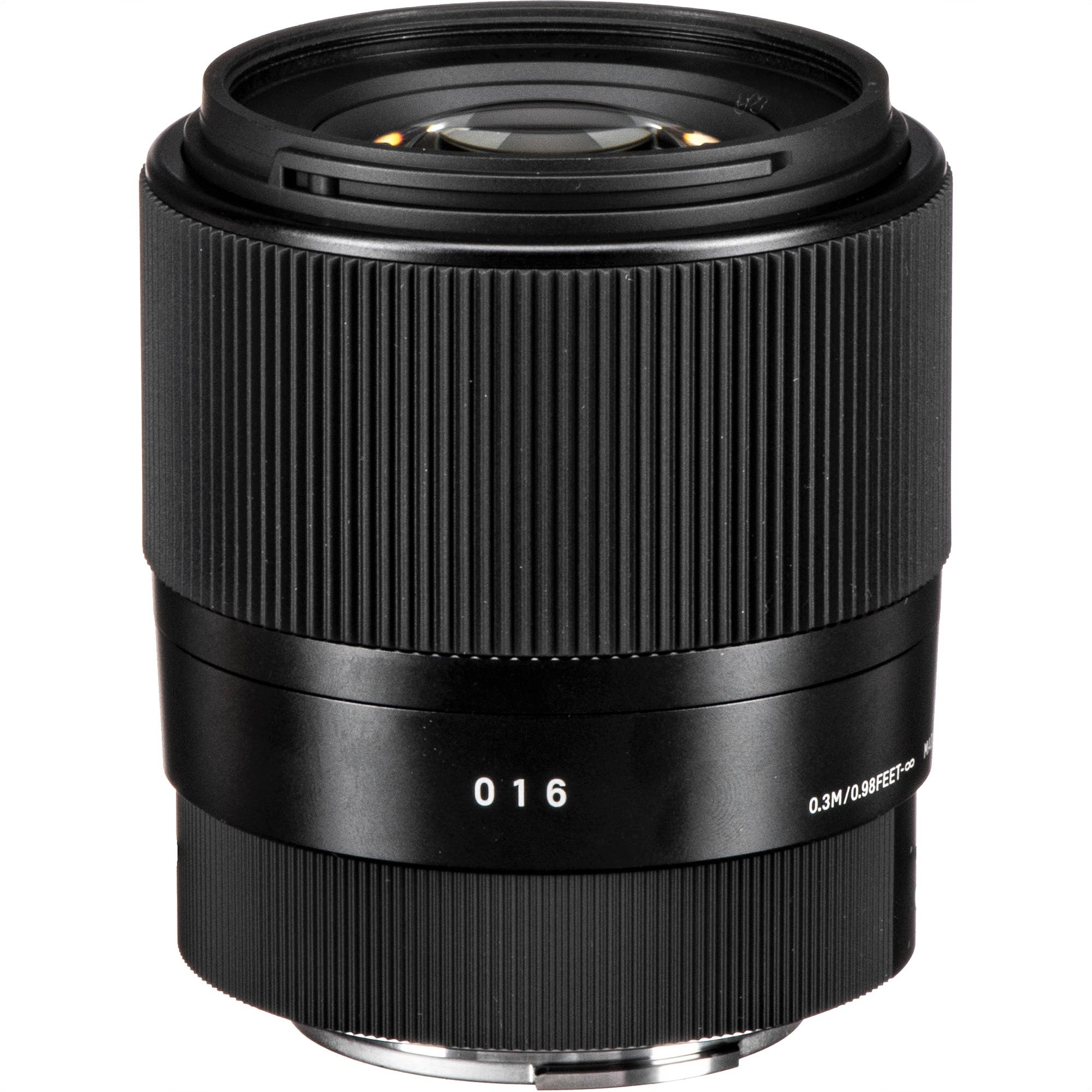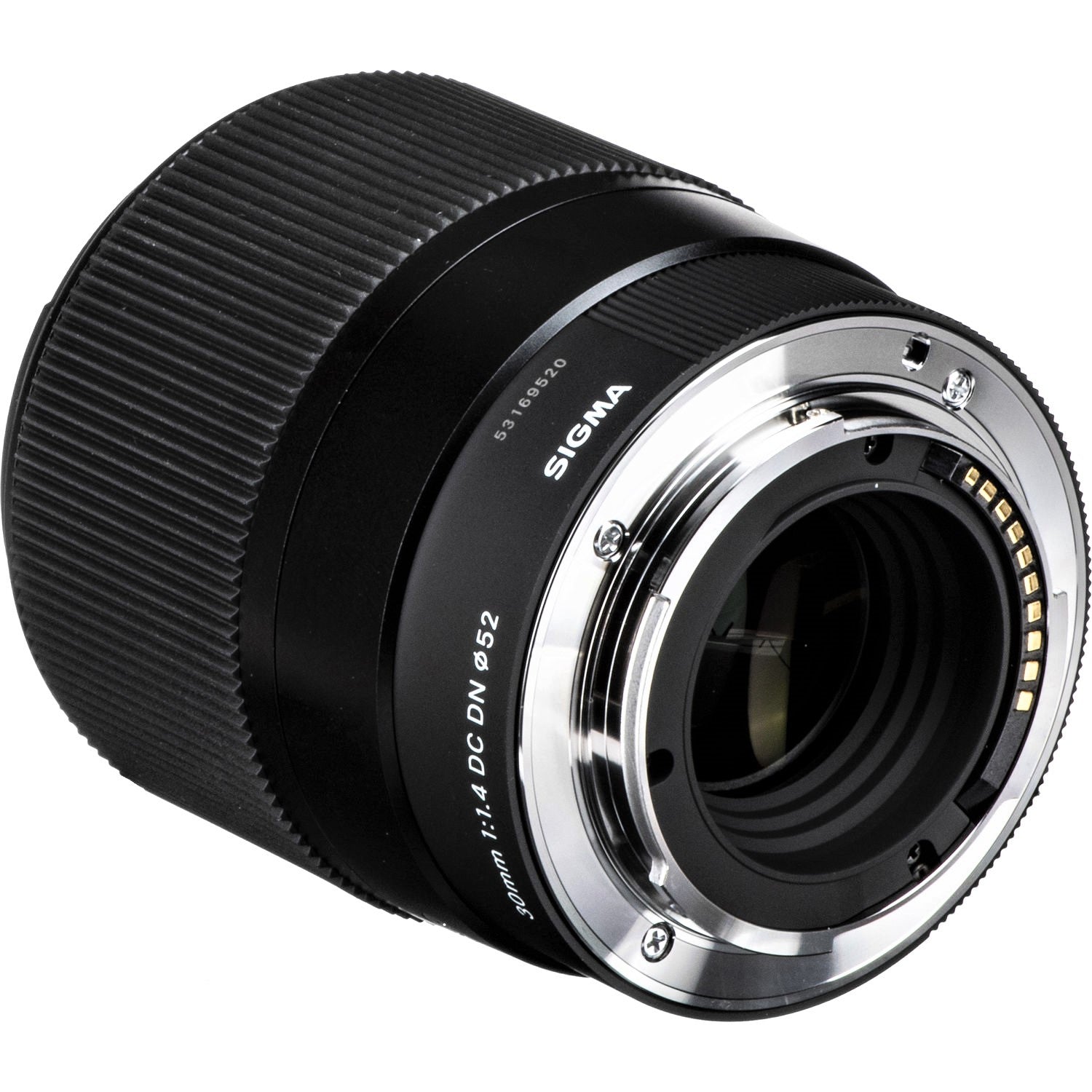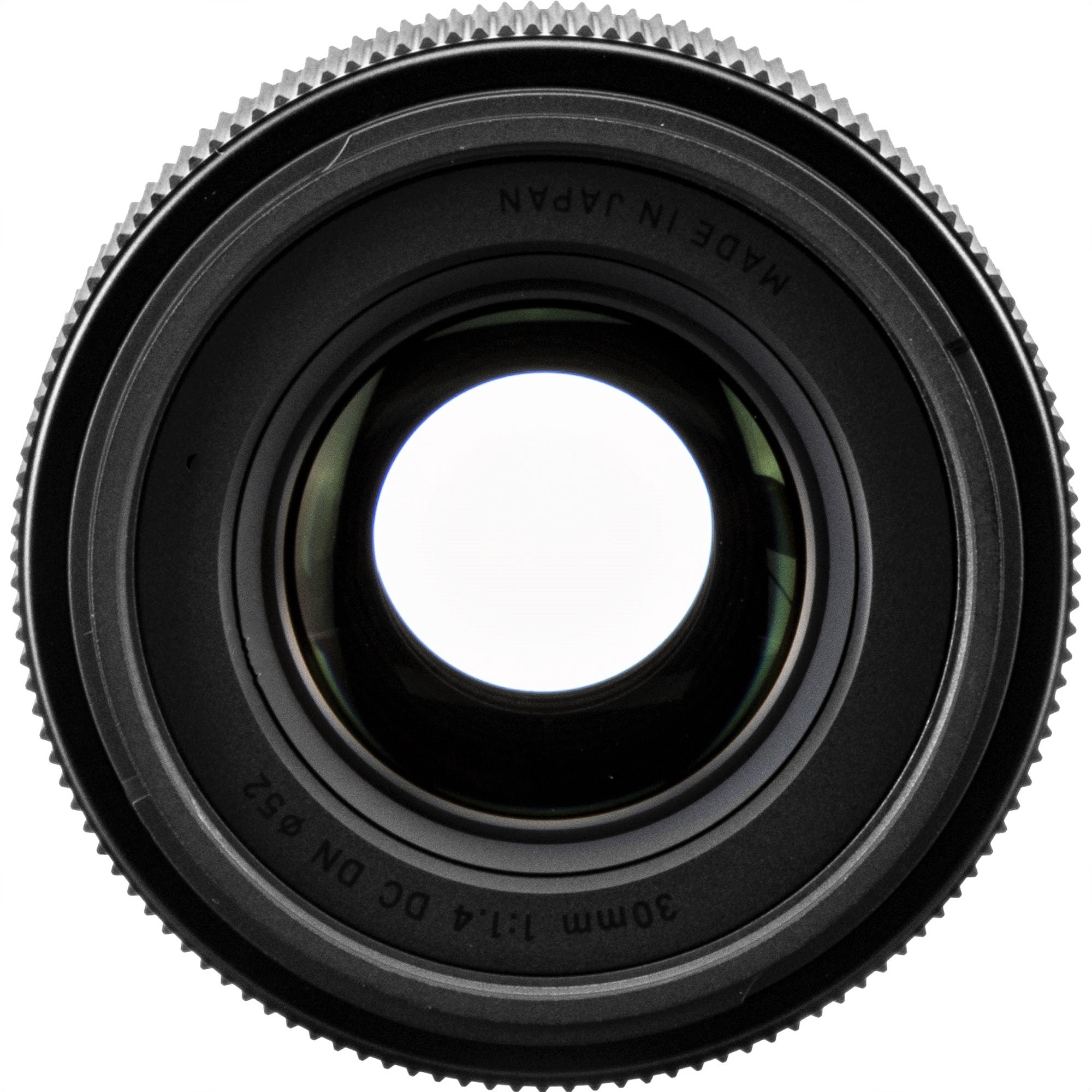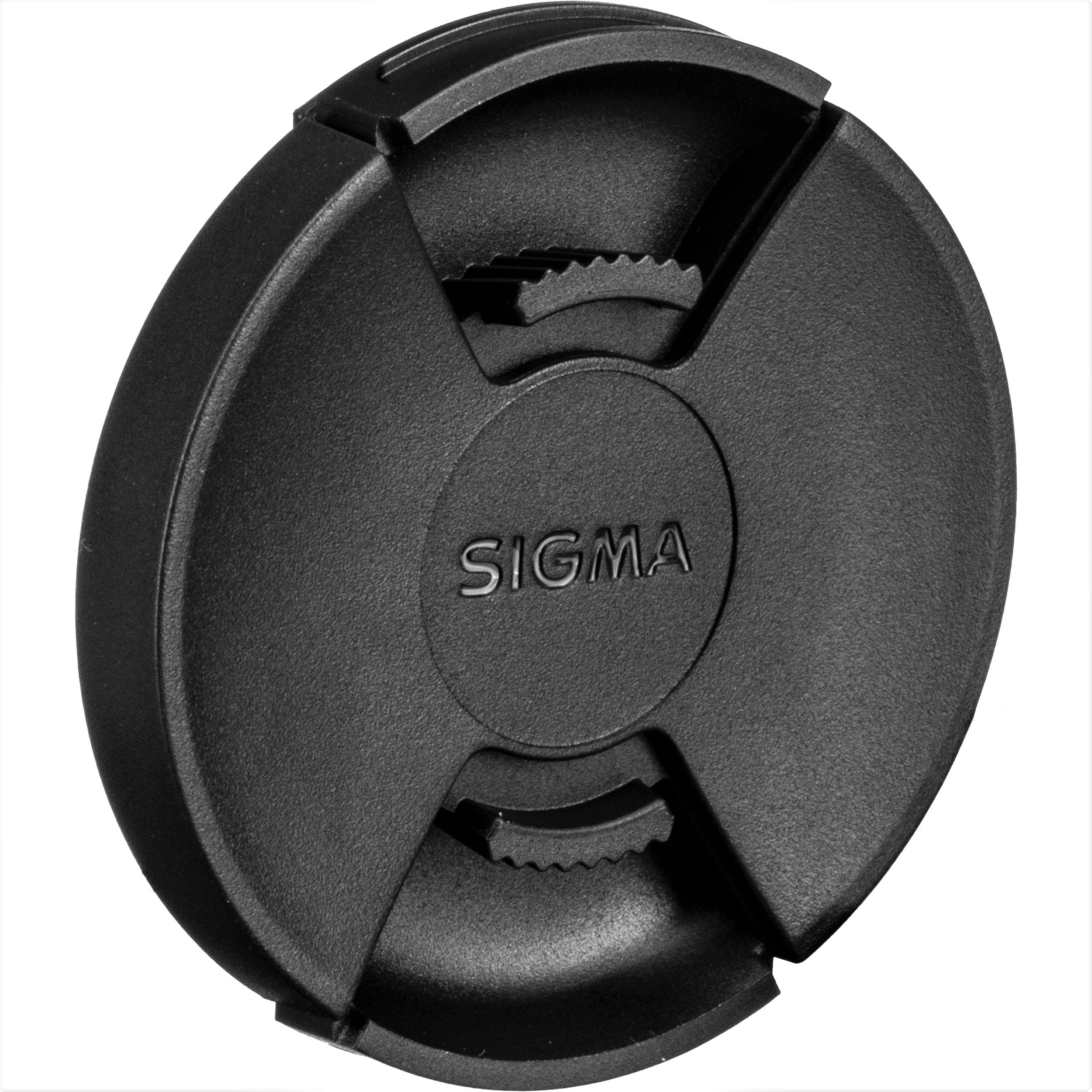 Sigma 30mm F1.4 DC DN Contemporary Lens
FREE Shipping for orders $100 above
Add $25 for 2-day expedited shipping
Ask about our Refer a Friend Program!

Got A Question? - Ask Our Team
Take stunning portraits, landscapes, snapshots, and tabletop still-life shots using the Sigma 30mm F1.4 DC DN Contemporary Lens that gives mirrorless camera owners the opportunity to experience the fun of shooting wide open with f/1.4 brightness. Designed for use with APS-C-format Canon EF-M, Fujifilm X, Leica L, Micro Four Thirds, Nikon Z, and Sony E-mount mirrorless cameras, photographers will enjoy the beautiful bokeh effect that only a large-aperture lens can offer, and the exceptionally sharp optical performance expected from a fine prime lens. Leveraging Sigma's latest technologies and design insights, this new Sigma 30mm 1.4 lens fulfills the concept of the Contemporary line, in which varied elements come together in optimal balance.
The Sigma 30mm lens is a prime lens with a focal length of around 50mm and f/1.4 brightness offers a field of view that closely resembles human vision. By utilizing the shallow depth of field achievable at the maximum aperture, you can capture stunning portraits and detailed tabletop still-life photographs. Alternatively, you can choose to narrow the aperture for increased depth of field, allowing for captivating landscape and snapshot shots. In this way, standard lenses allow you to enjoy so many of the fundamental methods of photography and have thus been favorites for decades. Plus, you can experience f/1.4 brightness with a 35mm equivalent focal length of 60mm on the Micro Four Thirds system, 48mm on the Canon EF-M Mount system, and 45mm on other systems.
More details:
TSC used for a more compact structure and enhanced performance - Since the new material TSC (Thermally Stable Composite) is highly elastic, it exhibits minimal deformation. Parts made of TSC are therefore less prone to develop gaps between each other over time. The Sigma 30mm f1 4 features a lens barrel and aperture parts made of TSC, which contribute both to the compactness of the lens and the smooth functioning of the aperture system.
Mount with Dust and Splash Resistant Structure - The mount features a special sealing* to make the S

igma 30 mm 

lens an excellent choice in a wide variety of conditions. *L-Mount, X Mount, and Nikon Z Mount only.
Designed to minimize flare and ghosting - SIGMA's Super Multi-Layer Coating reduces flare and ghosting to help photographers produce sharp and high-contrast images even in backlit conditions. The included lens hood can be attached to block out extraneous light, which can have a negative effect on rendering performance.
Shallow depth of field for a beautiful bokeh effect - The large-diameter lens with F1.4 brightness makes possible a shallow depth of field for a beautiful bokeh effect—unavailable until now in a standard lens for mirrorless cameras.
High-precision, rugged brass bayonet mount - The brass mount combines high precision with rugged construction. Its treated surfaces and enhanced strength contribute to the exceptional durability of the lens.
Rounded diaphragm - The 9-blade rounded diaphragm creates an attractive blur in the out-of-focus areas of the image.
Extra-long Hood (supplied) - The included lens hood is extra-long and features an antireflective coating to manage unwanted light. The hood also features rubber and anti-slip textures to make it easier for the photographer to hold while shooting.
Compatible with Canon EF-M, Fujifilm X, Leica L, Micro Four Thirds, Nikon Z, & Sony E-Mount Cameras

APS-C | f/1.4 to f/16
45mm (Full-Frame Equivalent)
Rounded 9-Blade Diaphragm
Stepping Motor AF System
Super Multi-Layer Coating
Two Aspherical Elements
One High-Refractive Index Element
Flare and Ghost Reduction
Mount with Dust and Splash Resistant Structure
Lens Construction

9 elements in 7 groups
---
Angle of View

L-Mount 50.7°
Sony E-Mount 50.7°
FUJIFILM X Mount 50.7°
Nikon Z Mount 50.7°
Micro Four Thirds Mount 39.6°
Canon EF-M Mount 48.2°
---
Number of Diaphragm Blades

9 (Rounded diaphragm)
---
Minimmum Aperture

F16

---
Minimum Focusing Distance

30cm / 11.8in.
---
Maximum Magnification Ratio

1:7
---
Filter Size

φ52mm
---
Dimensions (Diameter × Length)

L-Mount φ65.4mm × 71.3mm / φ2.6in. × 2.8in
Sony E-Mount φ64.8mm × 73.3mm / φ2.6in. × 2.9in
FUJIFILM X Mount φ64.8mm × 73.6mm / φ2.6in. × 2.9in
Nikon Z Mount φ70.0mm × 75.3mm / φ2.8in. × 3.0in
Micro Four Thirds Mount φ64.8mm × 72.1mm / φ2.6in. × 2.8in
Canon EF-M Mount φ64.8mm × 73.3mm / φ2.6in. × 2.9in
*The length of a lens is measured from the filter surface to its mount.
---
Weight

L-Mount 280g / 9.9oz
Sony E-Mount 265g / 9.3oz
FUJIFILM X Mount 275g / 9.7oz
Nikon Z Mount 285g / 10.1oz
Micro Four Thirds Mount 260g / 9.2oz
Canon EF-M Mount 270g / 9.5oz
Sigma 30mm F1.4 DC DN Contemporary Lens (

Canon EF-M, Fujifilm X, Leica L, Micro Four Thirds, Nikon Z, or Sony E

)
Sigma LCR II Rear Lens Cap
Sigma LCF-52 III 52mm Lens Cap
Sigma Lens Hood for 30mm f/1.4 DC DN Contemporary Lens
Limited Warranty
Whats in the Box?
Sigma 30mm F1.4 DC DN Contemporary Lens (

Canon EF-M, Fujifilm X, Leica L, Micro Four Thirds, Nikon Z, or Sony E

)
Sigma LCR II Rear Lens Cap
Sigma LCF-52 III 52mm Lens Cap
Sigma Lens Hood for 30mm f/1.4 DC DN Contemporary Lens
Limited Warranty