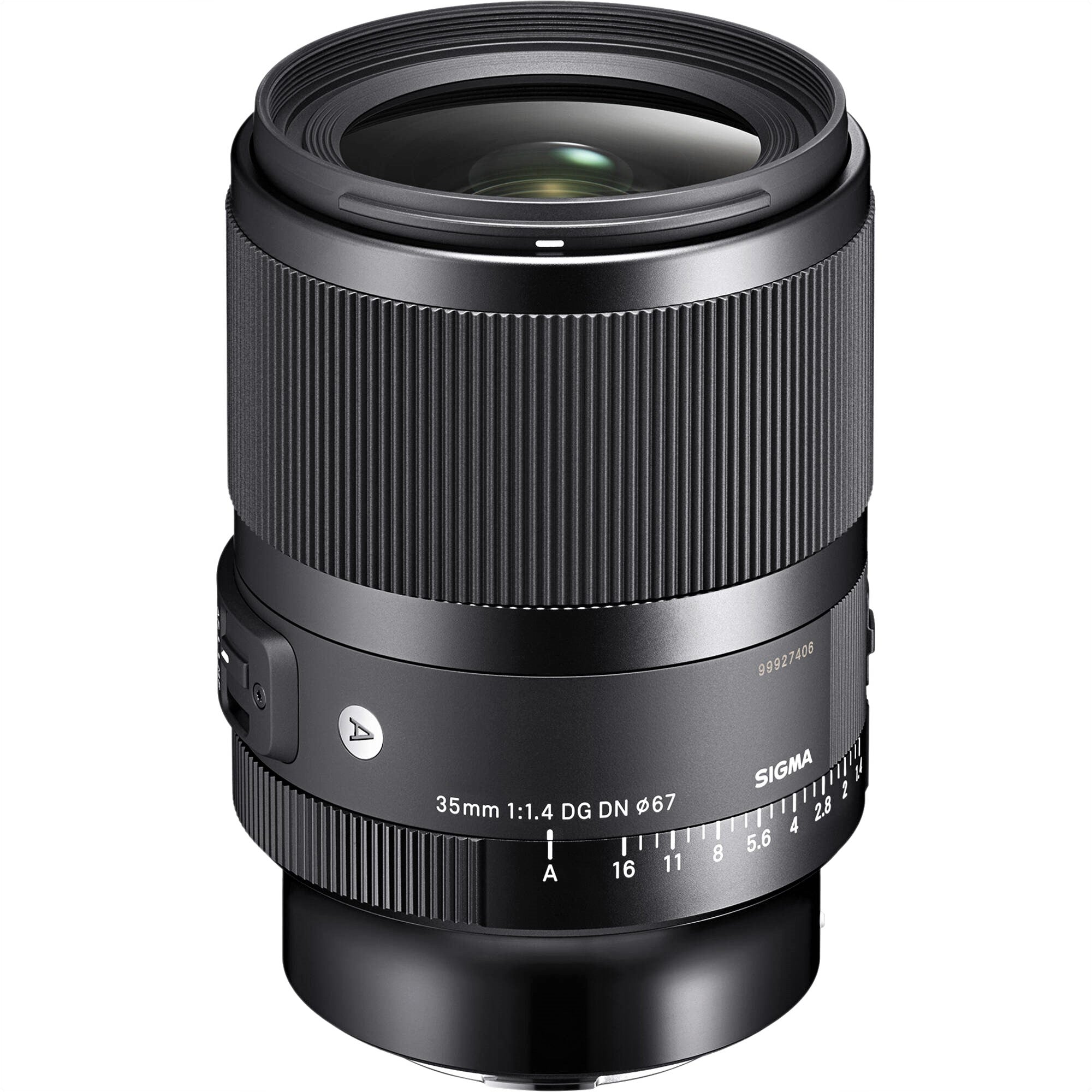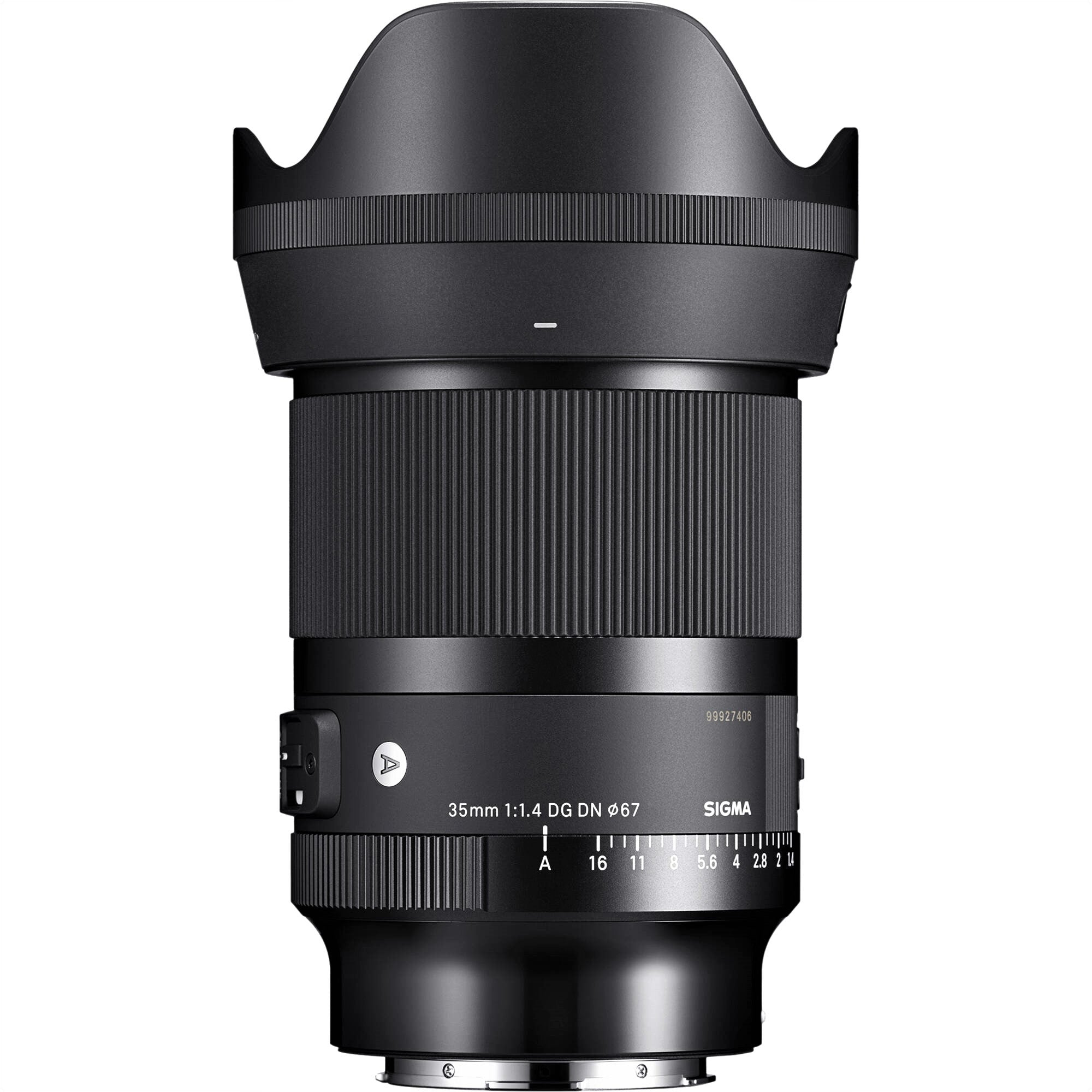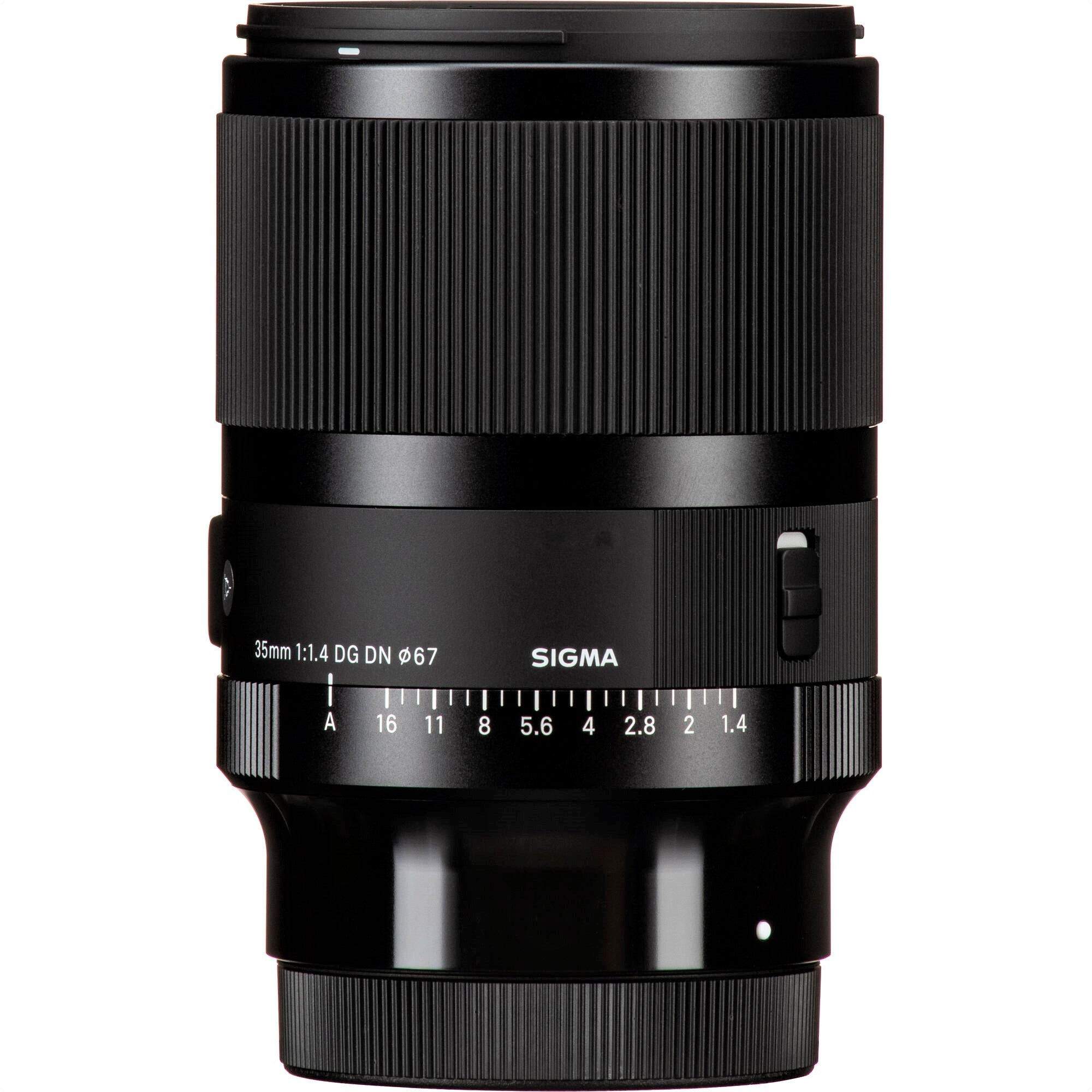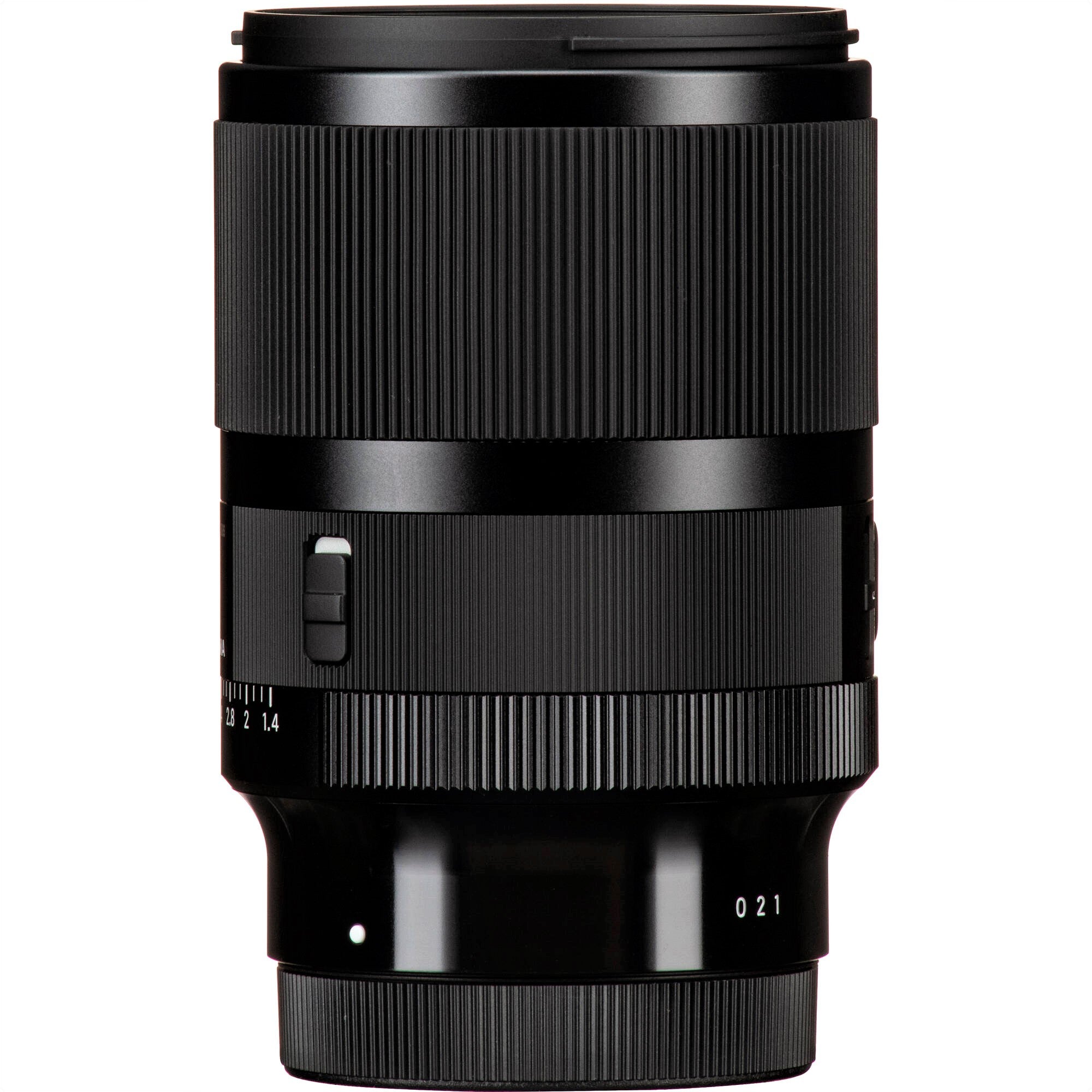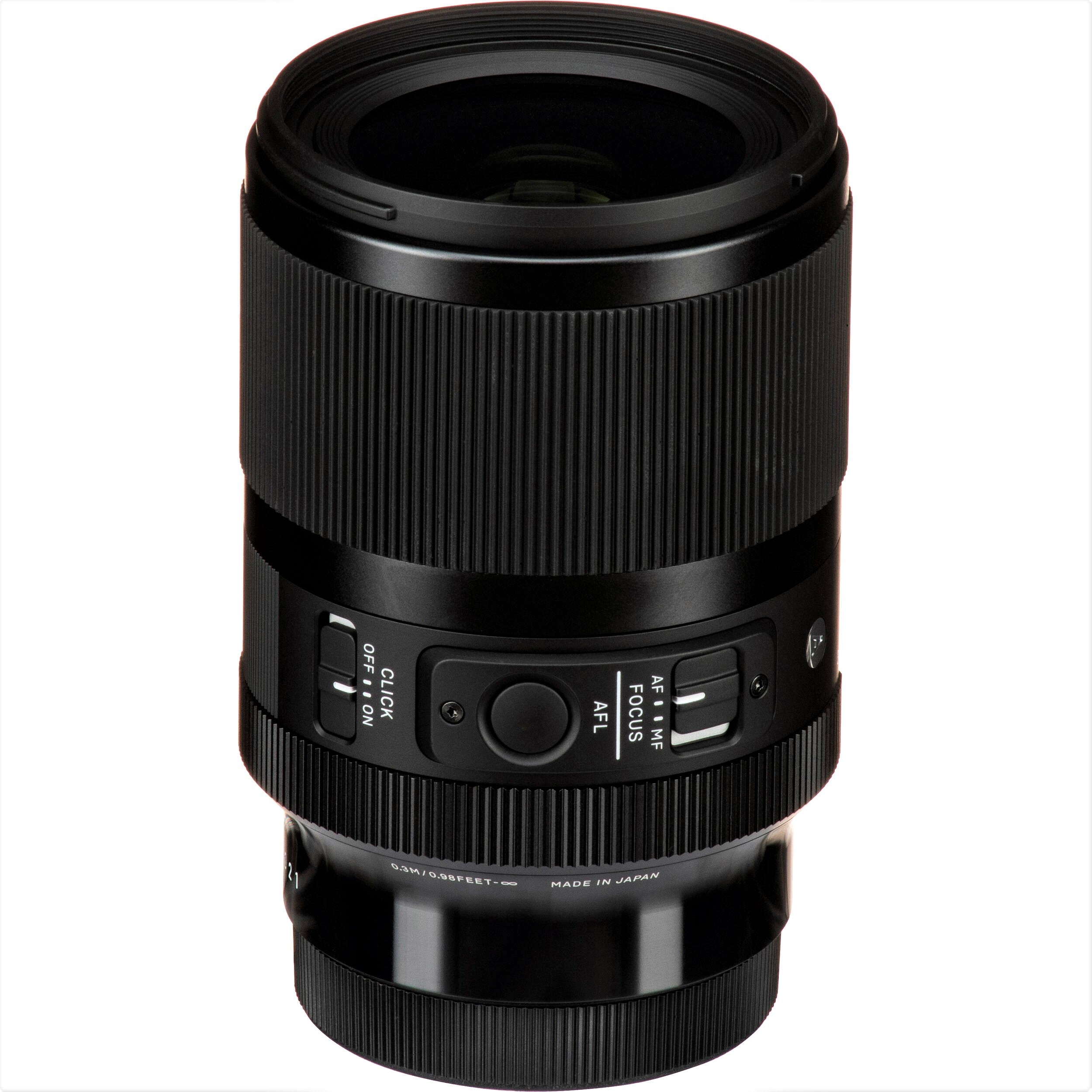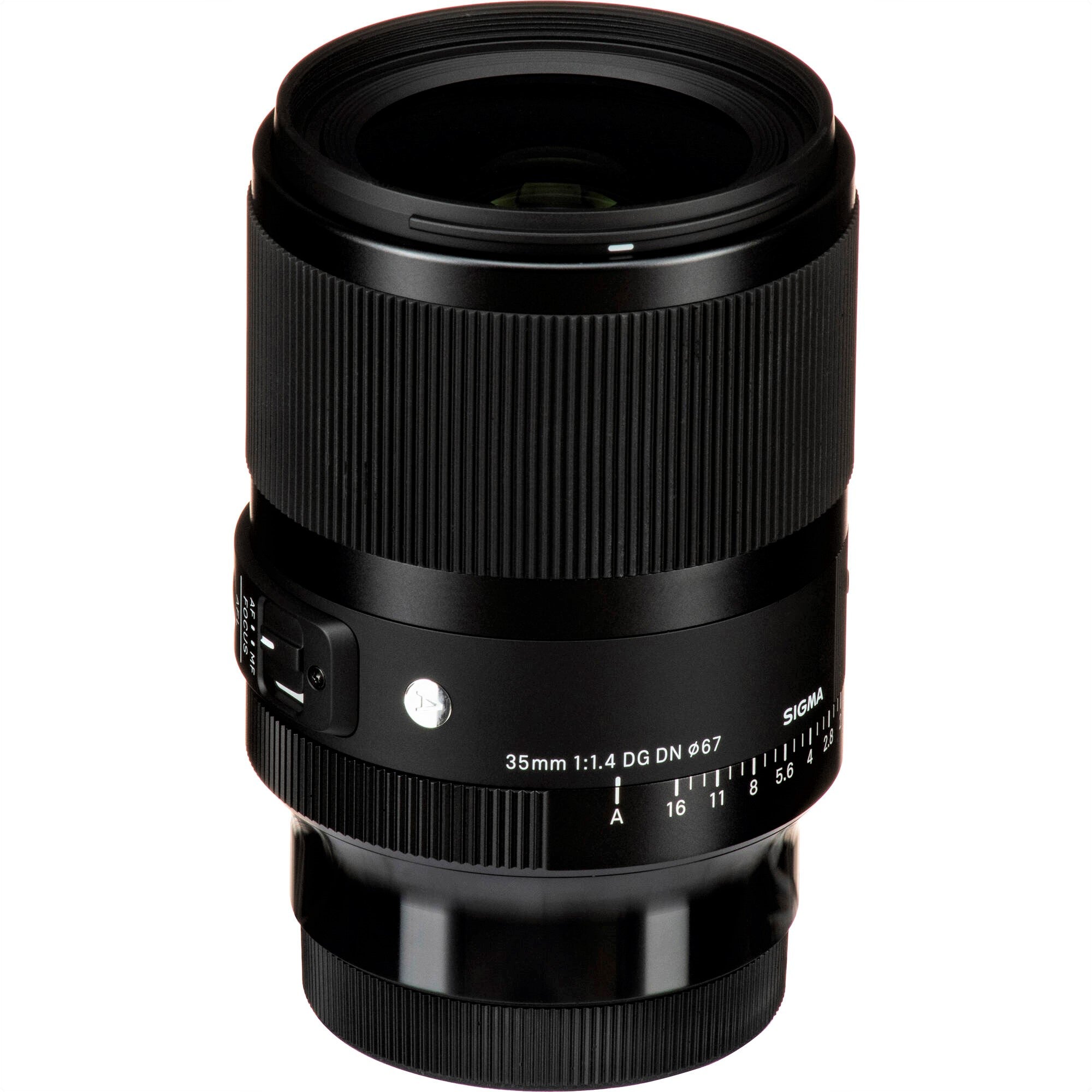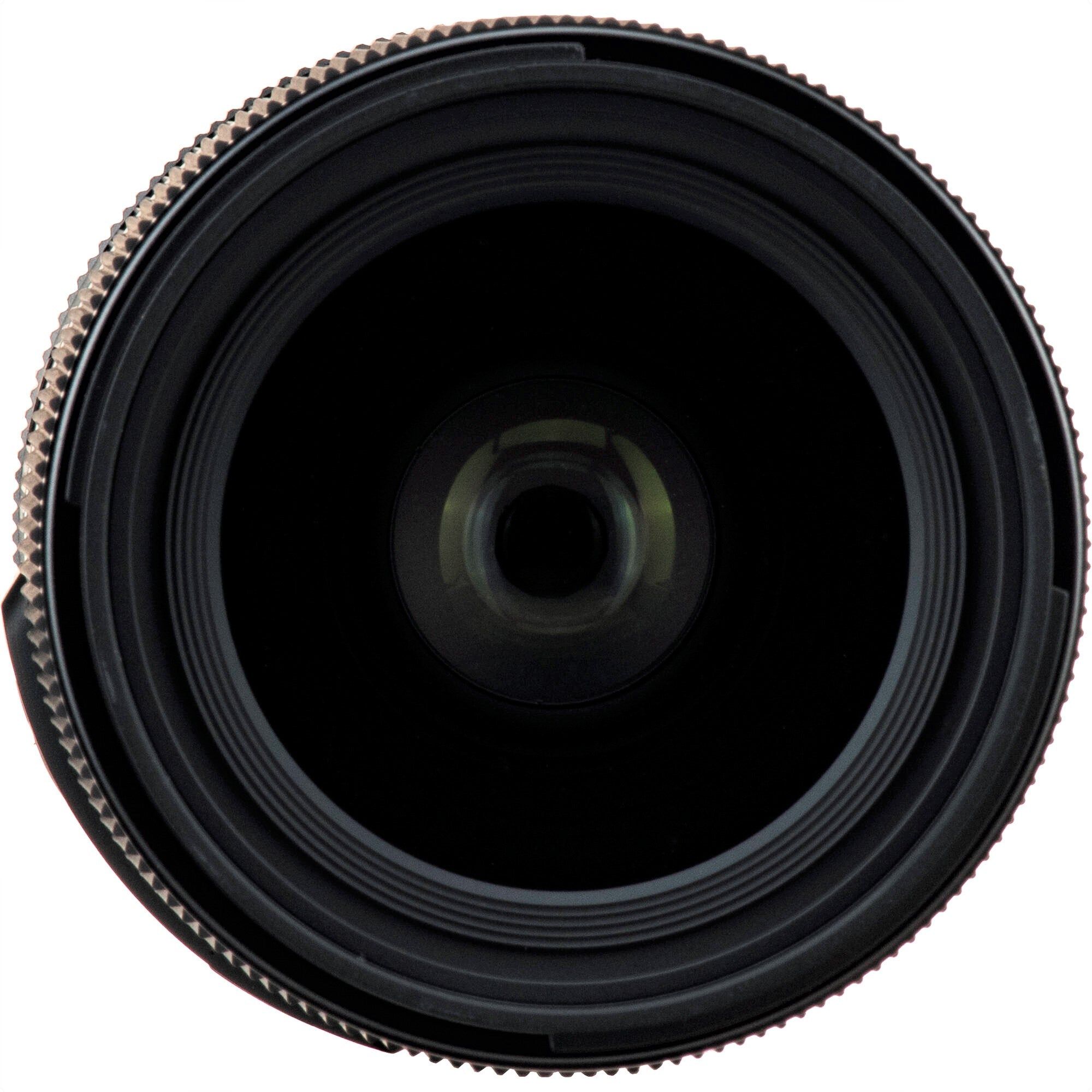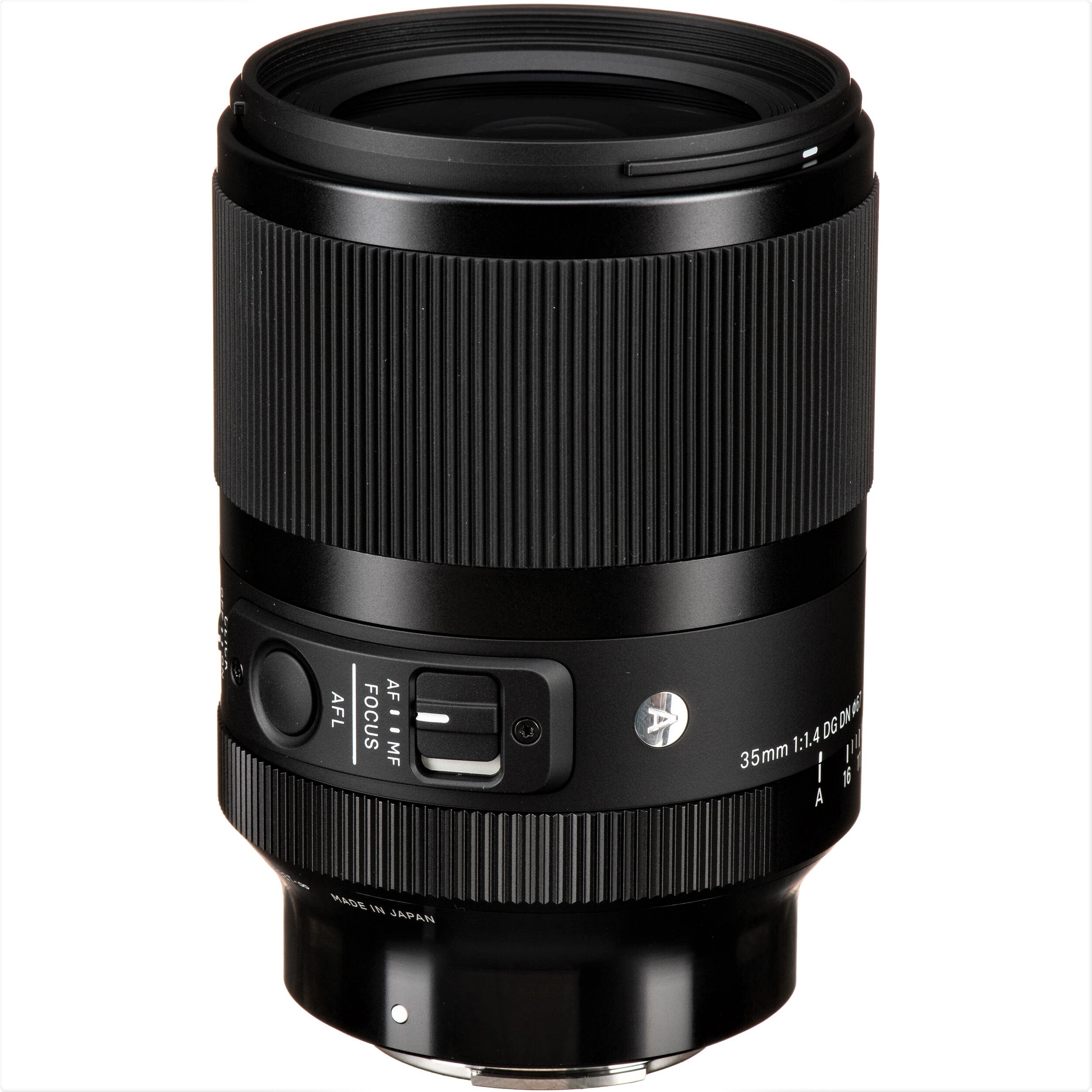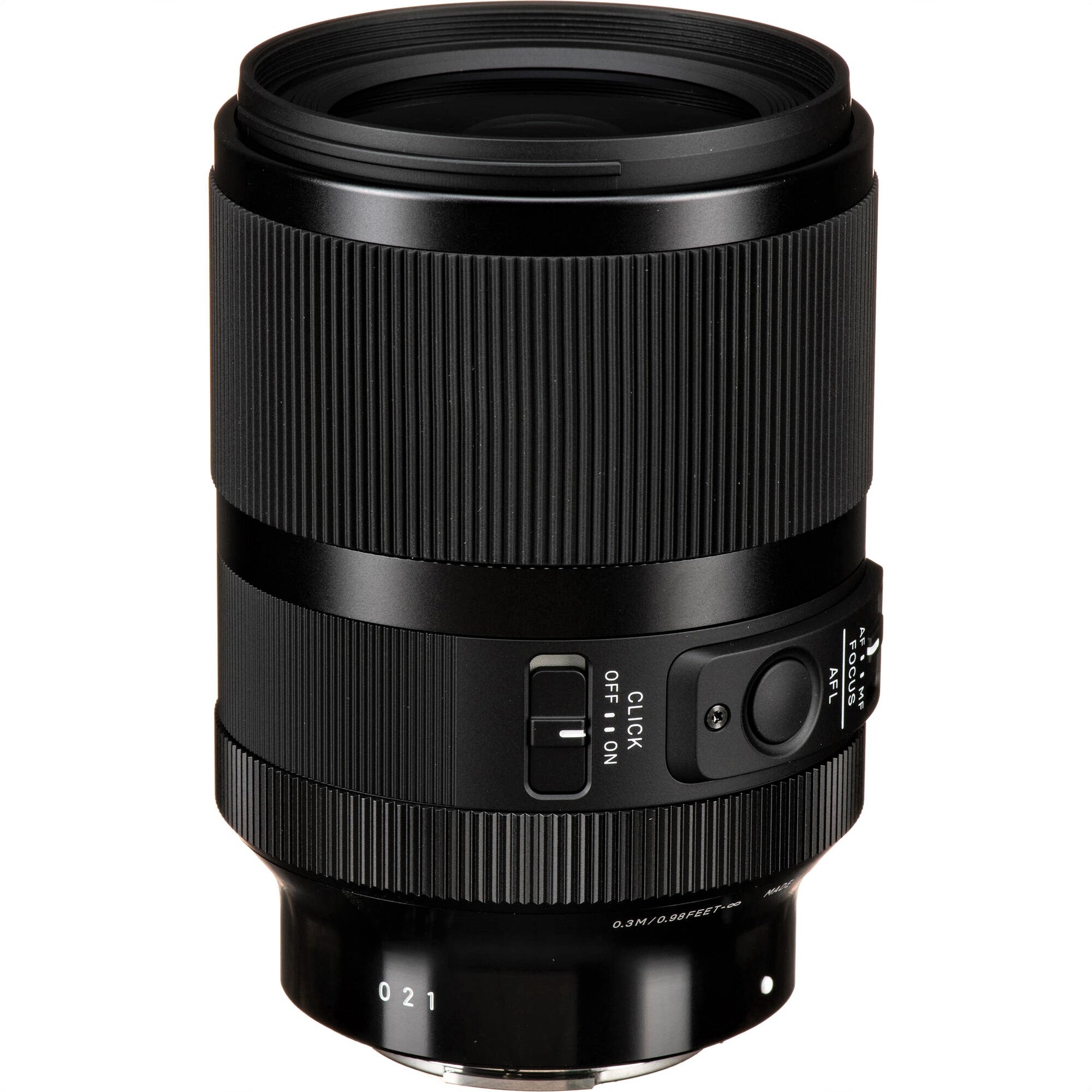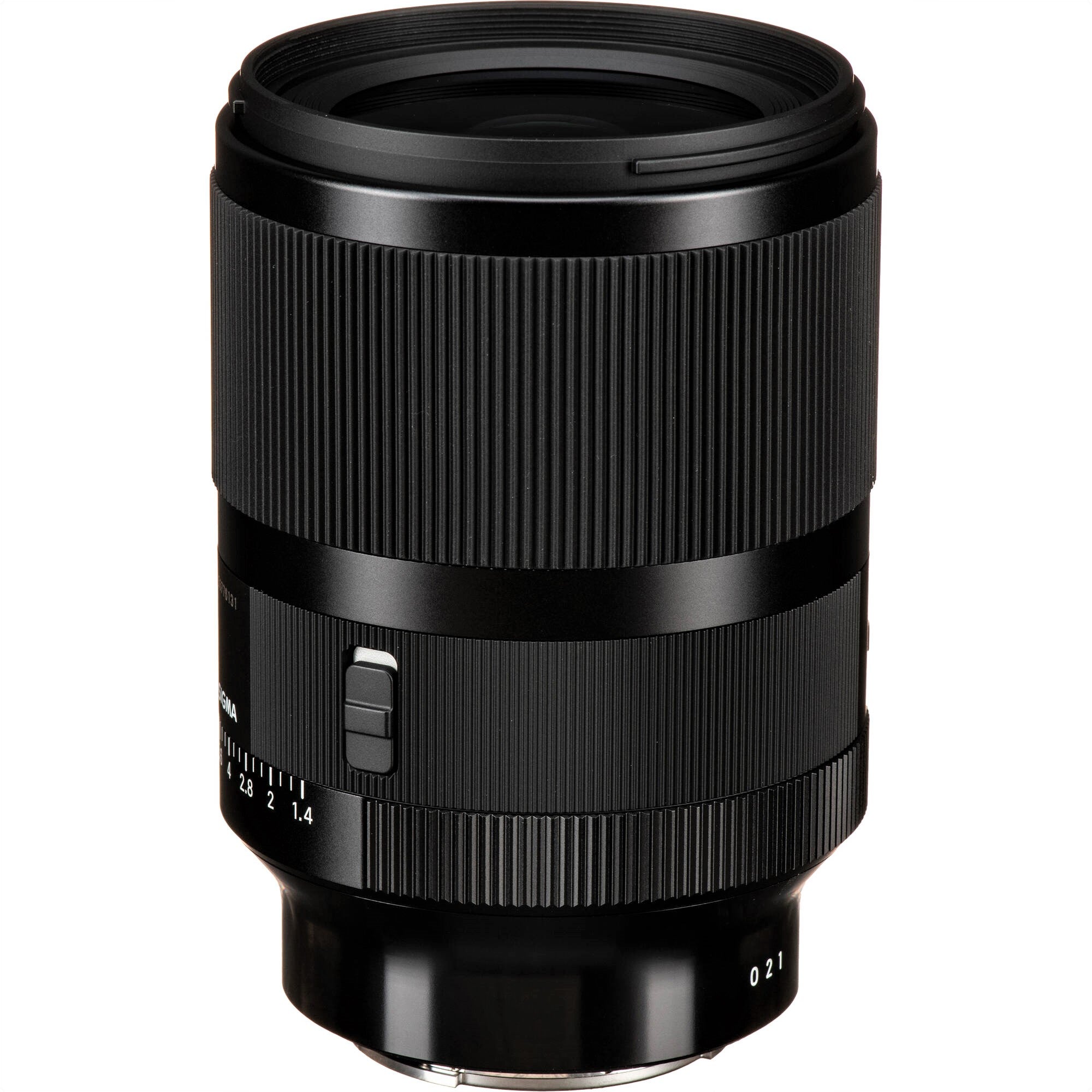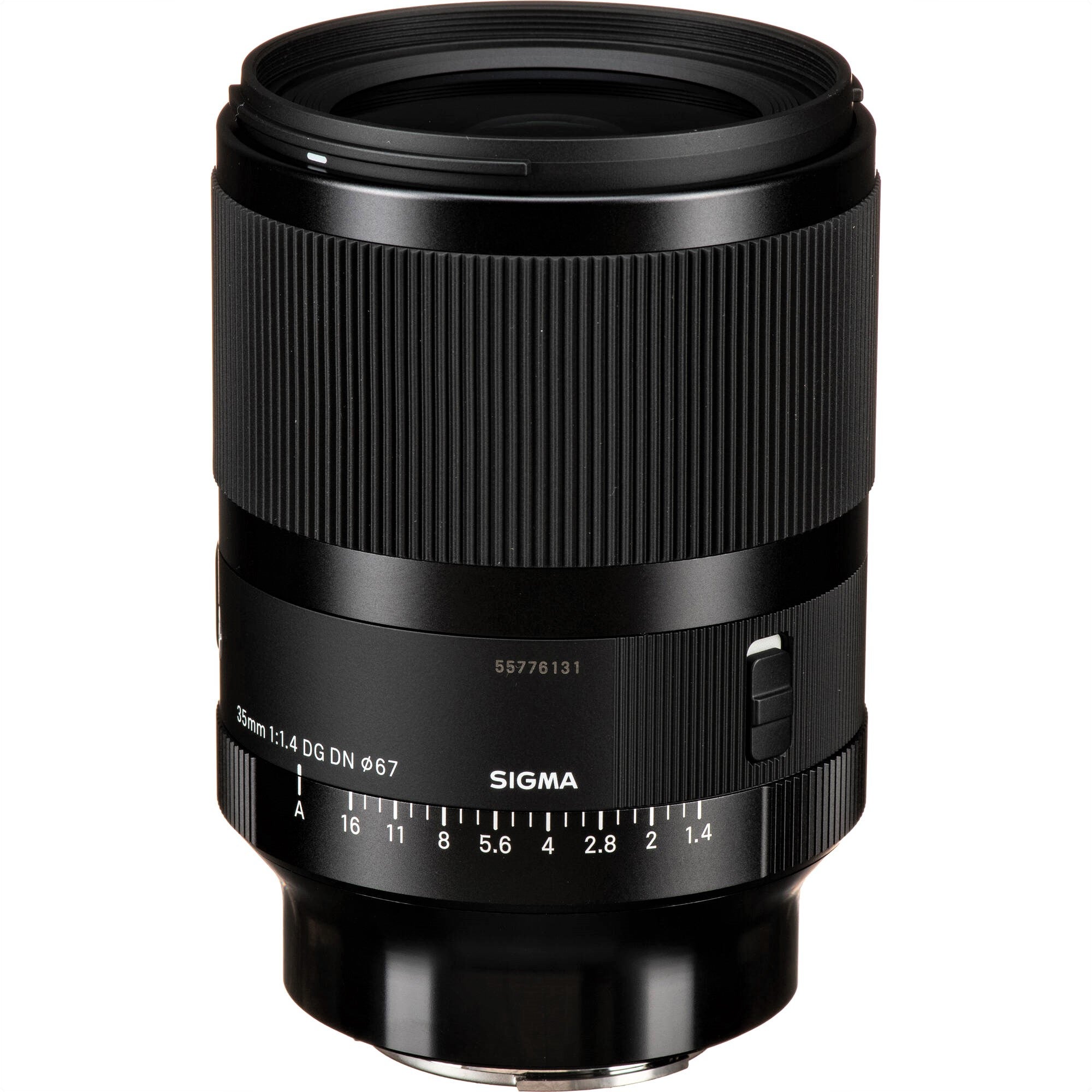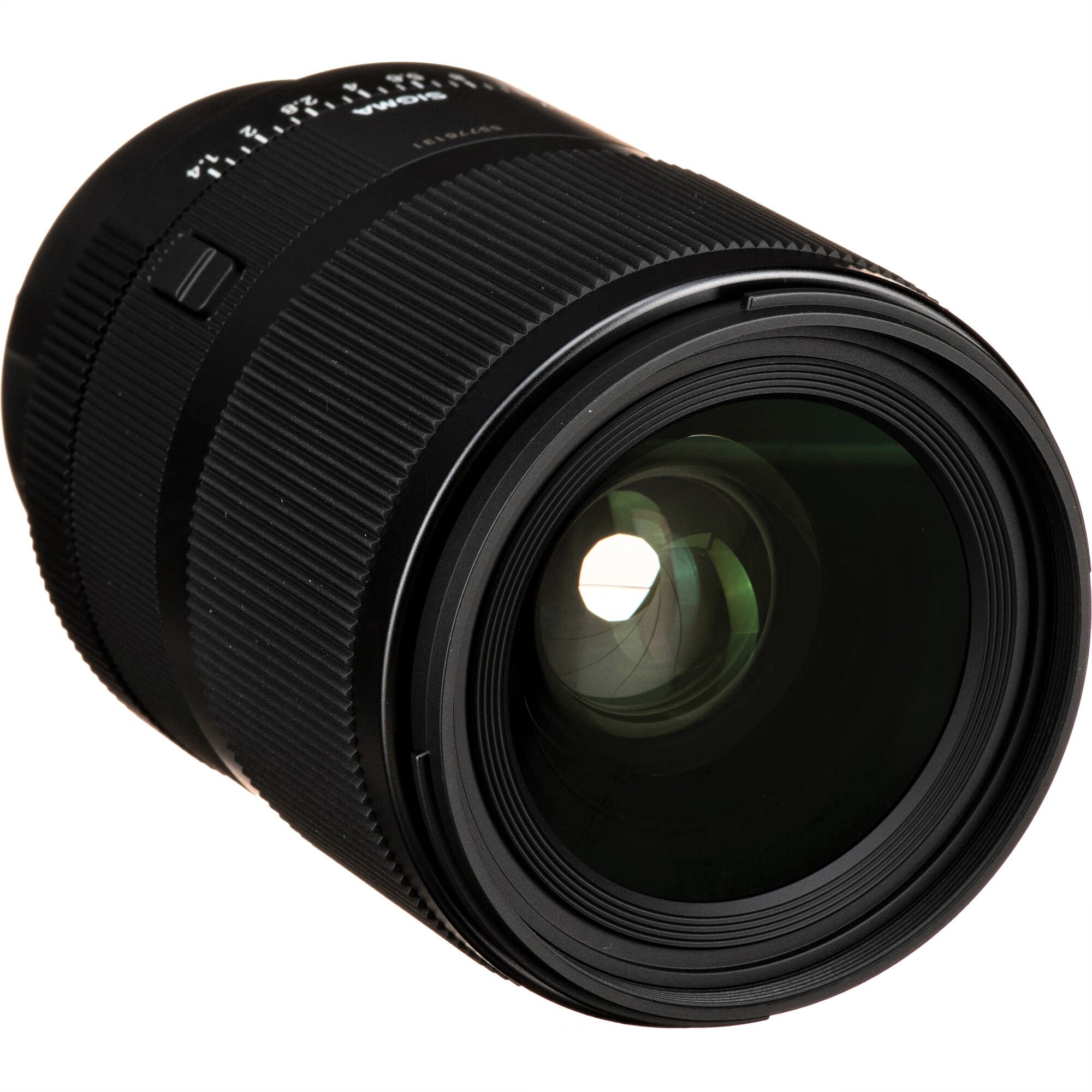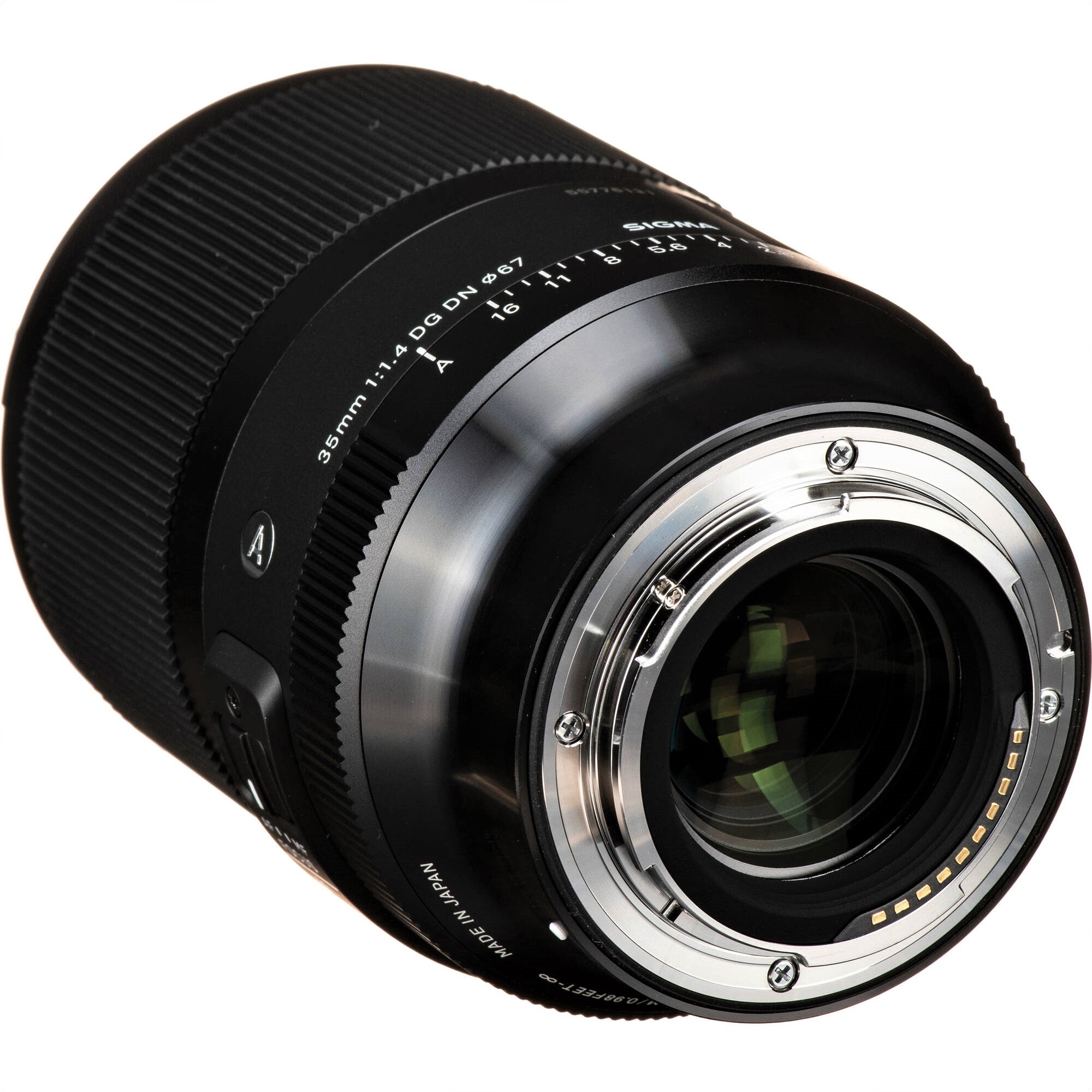 Sigma 35mm F1.4 DG DN Art Lens
FREE Shipping for orders $100 above
Add $25 for 2-day expedited shipping
Ask about our Refer a Friend Program!

Got A Question? - Ask Our Team
Designed exclusively for use with mirrorless cameras, the Sigma 35mm F1.4 DG DN Art Lens for Leica L & Sony E is light enough to feel perfectly balanced on a compact mirrorless camera, yet is packed with an array of professional features including ultra-fast AF, a de-clickable and lockable aperture ring and a customizable AFL button. With these features, you have total control over your exposures, regardless of the circumstances making it as ideal for professional projects as it is for casual outings as well as videos. Available in two lens mounts, the Sigma 35mm 1.4 lens is characterized by its advanced and updated optical design, sleek profile, and bright design.
Despite being significantly smaller and lighter than the existing 35mm f/1.4, it displays an outstanding level of sharpness right to the edges of the frame at all apertures, as well as exceptionally smooth and attractive bokeh and remarkably well-controlled optical aberrations. The f/1.4 maximum aperture of the Sigma Art lens enables working in challenging low-light situations and offers greater control over depth of field, allowing photographers to create stunning shallow depth-of-field effects. Its optical layout incorporates two SLD Special-Low Dispersions, one ELD Extra-Low Dispersion, and one FLD Low Dispersion element. Plus, the lens features aspherical elements and high refractive index elements, ensuring exceptional clarity, sharpness, and minimized distortion and aberrations.

More details:
Fast and quiet AF in a compact body - The focusing mechanism in the SIGMA 35mm F1.4 DG DN | Art features a stepping motor. This motor controls a focusing lens group composed of a single, lightweight element, which means AF is responsive and quiet and is able to keep track of moving objects very effectively. Manual focusing is smooth and precise but with the right amount of resistance for filmmakers. Certainly, this lens has a focus mode switch on the body.
Professional feature-set - On the body of the Sigma Art 35mm F 1.4 DG DN lens is an aperture ring that allows the aperture to be controlled via the lens, or when set to Auto, using the camera. An aperture lock switch on the lens body allows the aperture ring to be locked in Auto so that it is not accidentally knocked during shooting. A big plus for filmmakers, the aperture ring can be de-clicked, allowing users to seamlessly adjust exposure. Also on the lens barrel is a focus mode switch and an AFL button, which can be customized to a desired function from within the camera menu (depending on the model).
Inner focus system - To increase stability, this Sigma 35mm Art lens configuration uses movable internal lens elements that adjust focus without changing the length of the lens barrel.
Stepping Motor - The lens is capable of smooth, quiet, and high-speed AF made possible by a stepping motor, as well as supports Face/Eye Detection AF and video AF.
Compatible with Lens Aberration Correction - Matching the optical characteristics of the lens, this function performs in-camera corrections of peripheral illumination, chromatic aberrations, distortion, and more, to further enhance image quality.
Super Multi-Layer Coating - In digital cameras, flare and ghosting may also be caused by reflections between the image sensor and lens surfaces. Here too, SIGMA's Super Multi-Layer Coating is highly effective, assuring images of outstanding contrast.
Water and oil-repellent coating - Incorporates a water and oil-repellent coating that allows water to be wiped away easily and prevents oil and fat from sticking to the surface, even in challenging shooting conditions. At the same time, the maintenance of the lens surface becomes easier.
Aperture ring

 

- Designed to help users work intuitively.

Aperture ring click switch - Mounted with a de-click function for removing clicks by the aperture ring click switch, enabling seamless operations that are especially useful such as during video shooting.
Aperture ring lock switch - A ring lock system to prevent the unintended movement of the aperture ring during shooting. 
Focus Mode Switch - Using this switch, it is possible to switch the focus mode between AF and MF. 
AFL button

 

- Can be assigned various functions to widen the range of operations available on the lens. 
Dust and Splash Resistant Structure - This Sigma 35mm Sony E mount & Leica L mount features a highly effective dust and splash-resistant structure with special sealing at the mount connection, manual focus ring, zoom ring, and cover connection.
Figure: Sigma, All Rights Reserved.
1. Aperture Ring Lock Switch
4. AFL Button
2.

Aperture Ring Click Switch

5. Dust and Splash Resistant Structure
3. Focus Mode Switch
Key features:

Leica L & Sony E-Mount Lens
Aperture Range: f/1.4 to f/16
Super Multi-Layer and Resistance Coating
SLD, ELD, FLD, and Aspherical Elements
Stepping Motor AF System
Customizable AFL Button
Physical Aperture Ring; De-Click Switch
Rounded 11-Blade Diaphragm
Super Multi-Layer Coating
Water and Oil-Repellent Coating
Lens Construction

15 elements in 11 groups
---
Angle of View

63.4°
---
Number of Diaphragm Blades

11 (Rounded diaphragm)
---
Minimmum Aperture

F16

---
Minimum Focusing Distance

30cm / 11.8in.
---
Minimum Aperture

F22
---
Maximum Magnification Ratio

1:5.4
---
Filter Size

φ67mm
---
Dimensions (Diameter × Length)

L-Mount φ75.5mm × 109.5mm / φ3.0in. x 4.3in.
Sony E-Mount φ75.5mm × 111.5mm / φ3.0in. x 4.4in.
*The length of a lens is measured from the filter surface to its mount.
---
Weight

L-Mount 645g / 22.8oz.
Sony E-Mount 640g / 22.6oz.
Sigma 35mm F1.4 DG DN Art Lens for Leica L or Sony E
Sigma Rear Lens Cap
Sigma Lens Cap
Sigma Lens Hood
Limited Warranty
Whats in the Box?
Sigma 35mm F1.4 DG DN Art Lens for Leica L or Sony E
Sigma Rear Lens Cap
Sigma Lens Cap
Sigma Lens Hood
Limited Warranty