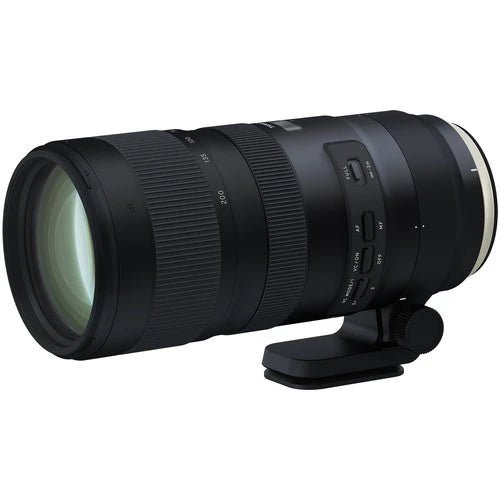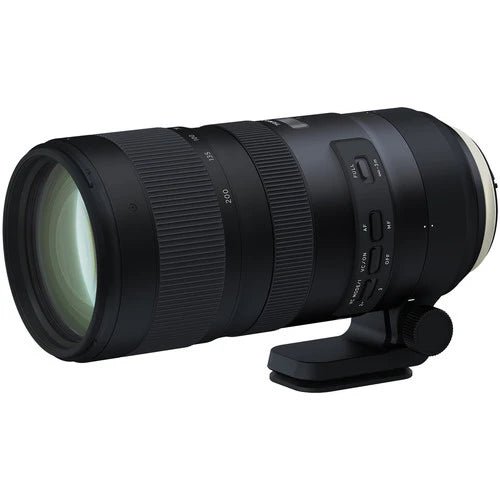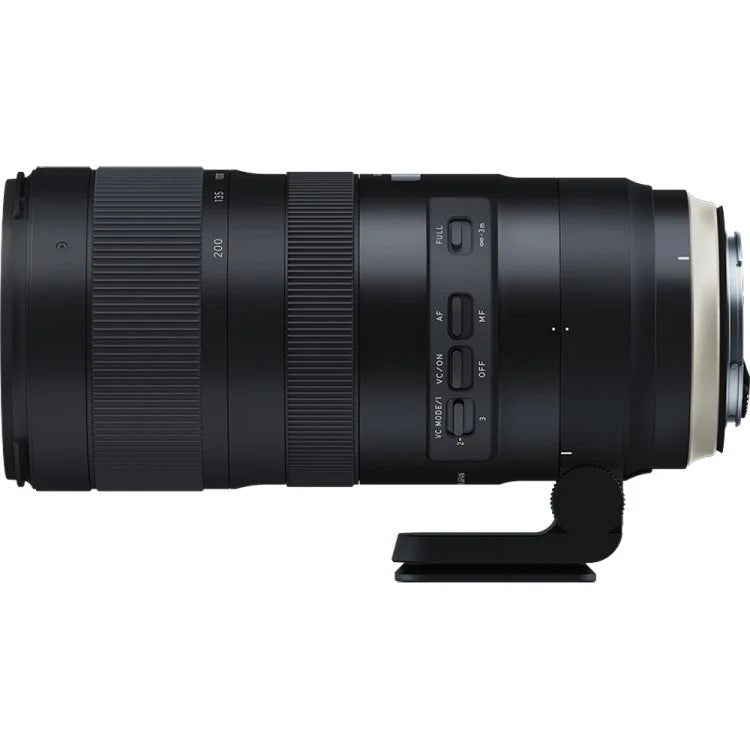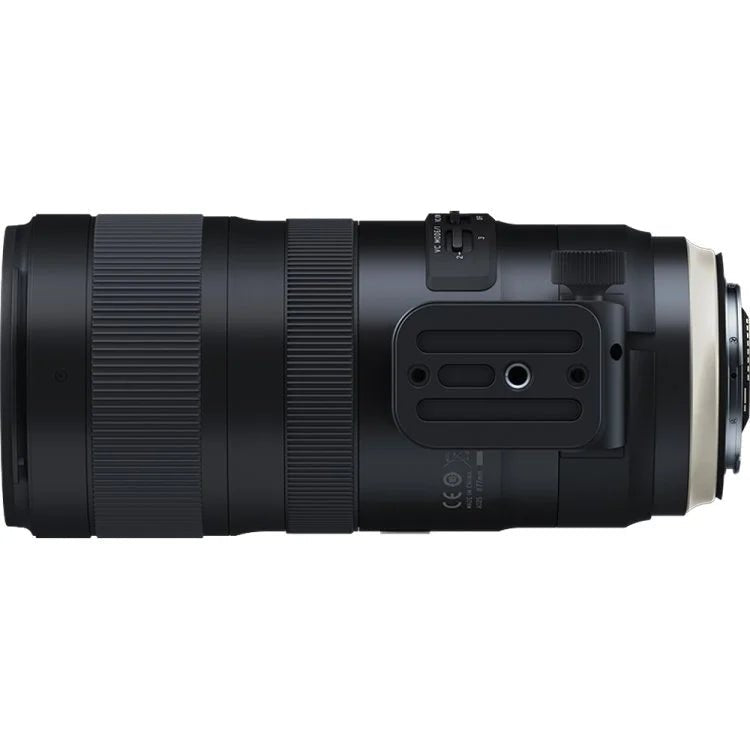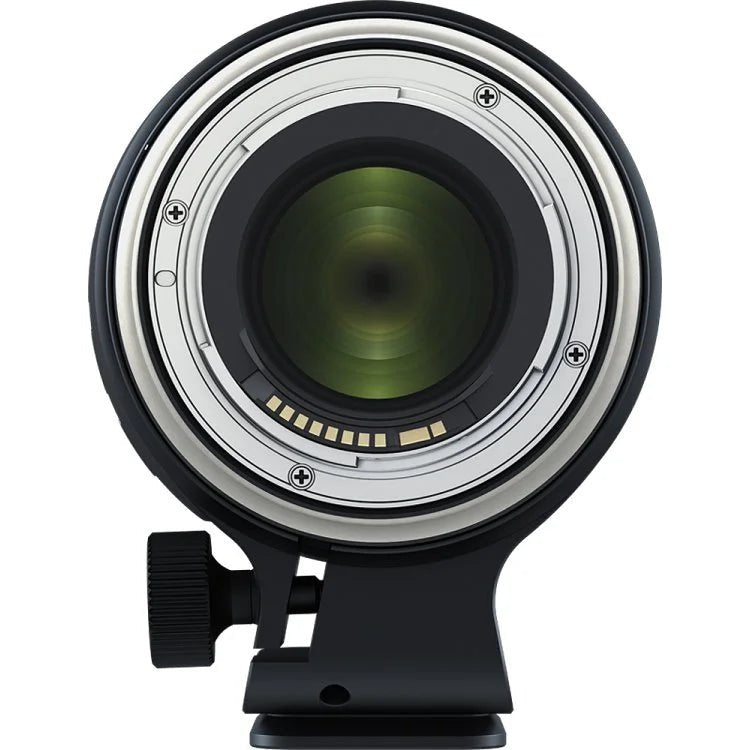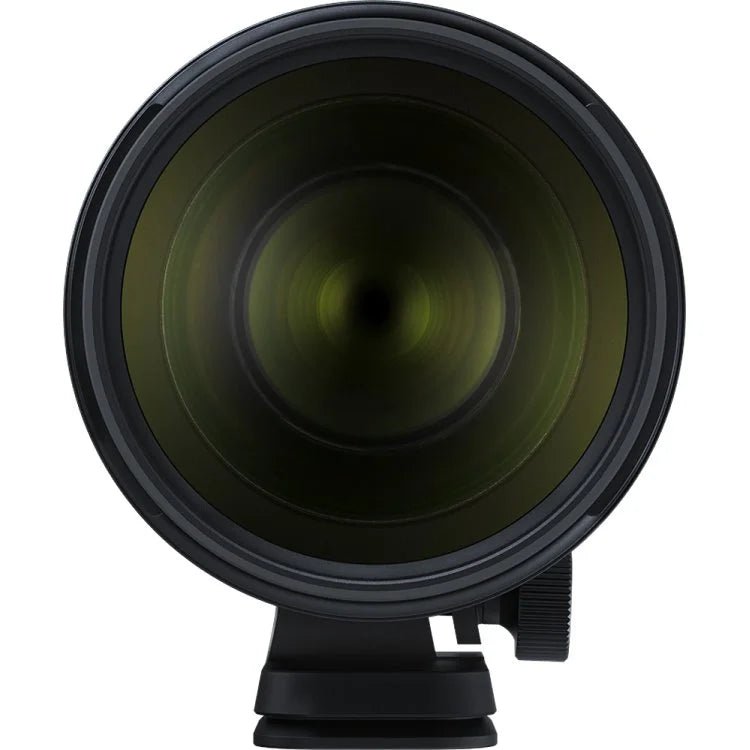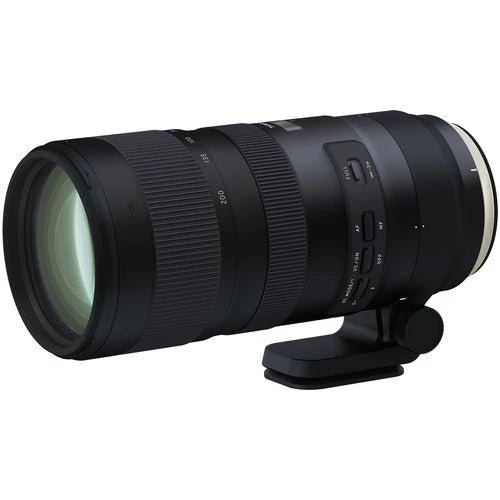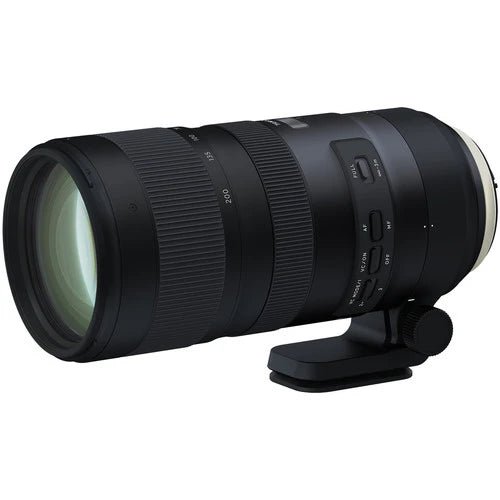 Key Features
Exceptional Image Quality
Advanced Image Stabilization
Rapid and Precise Autofocus
Close-Up Shooting Capability
Robust and Weather-Resistant Design
Compatibility with Teleconverters
Smooth Bokeh Effect
Protective Coatings
Tripod Mount Compatibility
AUTHORIZED DEALER | Tamron
Tamron SP 70-200mm F/2.8 Di VC USD G2 Lens
Exceptional Image Quality
Advanced Image Stabilization
Rapid and Precise Autofocus
Close-Up Shooting Capability
Robust and Weather-Resistant Design
Compatibility with Teleconverters
Smooth Bokeh Effect
Protective Coatings
Tripod Mount Compatibility
FREE Shipping for orders $100 above
Add $25 for 2-day expedited shipping
Ask about our Refer a Friend Program!

Got A Question? - Ask Our Team
Tamron SP 70-200mm F/2.8 Di VC USD G2 Lens: A Professional's Choice for Telephoto Excellence
Overview:

The Tamron SP 70-200mm F/2.8 Di VC USD G2 Lens stands out as a top-tier telephoto zoom lens, perfect for professional and enthusiast photographers using full-frame DSLR cameras. This lens, an upgrade from its predecessor, the SP 70-200mm F/2.8 Di VC USD (Model A009), boasts significant enhancements in optical performance, stabilization, and autofocus capabilities. Its optical design includes one XLD and five LD elements, effectively minimizing color fringing and chromatic aberrations, ensuring crisp, clear images. The improved Vibration Compensation (VC) system offers up to 5 stops of image stabilization, a boon for low-light conditions or slow shutter speeds. The autofocus, powered by the Ultrasonic Silent Drive (USD) motor, is not only faster but also more precise, enhancing the overall shooting experience. Additionally, the lens's Minimum Object Distance (MOD) of 0.95m (3.12 ft) allows for closer, more intimate shots, adding to its versatility. Durability is also a key feature, with a robust, weather-resistant construction and fluorine coatings to repel water and grease. Compatible with Tamron teleconverters, this lens extends its utility further, making it a reliable and high-quality choice for a range of photographic needs.
More Details:
Exceptional Image Quality: With one XLD and five LD elements, it delivers sharp, clear images free from chromatic aberrations.
Advanced Image Stabilization: Offers up to 5 stops of stabilization with its VC system, ideal for low-light and slow shutter speed scenarios.
Rapid and Precise Autofocus: Equipped with a USD motor, the lens ensures swift and accurate focusing, even in challenging lighting.
Close-Up Shooting Capability: A MOD of 0.95m (3.12 ft) allows for detailed and creative close-up photography.
Robust and Weather-Resistant Design: Built to withstand challenging environments, featuring dust- and moisture-resistant seals.
Compatibility with Teleconverters: Extends its versatility and focal length range when used with Tamron teleconverters.
Smooth Bokeh Effect: The rounded nine-blade diaphragm contributes to a pleasing out-of-focus area in your images.
Protective Coatings: Fluorine coatings on the lens surface repel water and grease, maintaining image clarity.
Tripod Mount Compatibility: The lens is Arca-Swiss compatible, facilitating easy use with tripods for stable shooting.
Focal Length: 70-200mm
Maximum Aperture: f/2.8
Minimum Aperture: f/22
Lens Mount: Canon EF, Nikon F
Image Stabilization: VC (Vibration Compensation)
Autofocus: USD (Ultrasonic Silent Drive)
Minimum Object Distance: 0.95m (3.12 ft)
Filter Thread: 77mm
Dimensions: 183.5mm x 180.5mm (7.2" x 7.1")
Weight: 1.43kg (3.15lbs)
Tamron SP 70-200mm f/2.8 Di VC USD G2 Lens
Front and Rear Lens Caps
Lens Hood
Tripod Mount
Lens Case
Limited 6-Year Warranty
Frequently Asked Questions about the Tamron SP 70-200mm F/2.8 Di VC USD G2 Lens
Is this lens compatible with crop sensor DSLR cameras?
Yes, while designed for full-frame DSLRs, it can also be used with crop sensor cameras, providing a longer effective focal length.
How does the Vibration Compensation help in photography?
The VC system provides up to 5 stops of stabilization, significantly reducing camera shake and enabling clearer images in low light or at slower shutter speeds.
Can this lens be used for portrait photography?
Absolutely. The 70-200mm focal length range and f/2.8 aperture make it ideal for portrait photography, offering both versatility and excellent subject isolation.
Is the autofocus motor noisy?
No, the USD (Ultrasonic Silent Drive) motor ensures that autofocus is not only fast and accurate but also quiet, making it suitable for video recording and discreet photography.
Are there any weather-resistant features?
Yes, the lens features dust- and moisture-resistant seals, making it more reliable in adverse weather conditions.
Does it come with a tripod mount?
Yes, it includes an Arca-Swiss compatible tripod mount, facilitating easier use with tripods for stable and precise shooting.
What type of photography is this lens best suited for?
It's versatile for various types of photography, including sports, wildlife, portraits, and events, thanks to its telephoto range and fast aperture.
Whats in the Box?
Tamron SP 70-200mm f/2.8 Di VC USD G2 Lens
Front and Rear Lens Caps
Lens Hood
Tripod Mount
Lens Case
Limited 6-Year Warranty