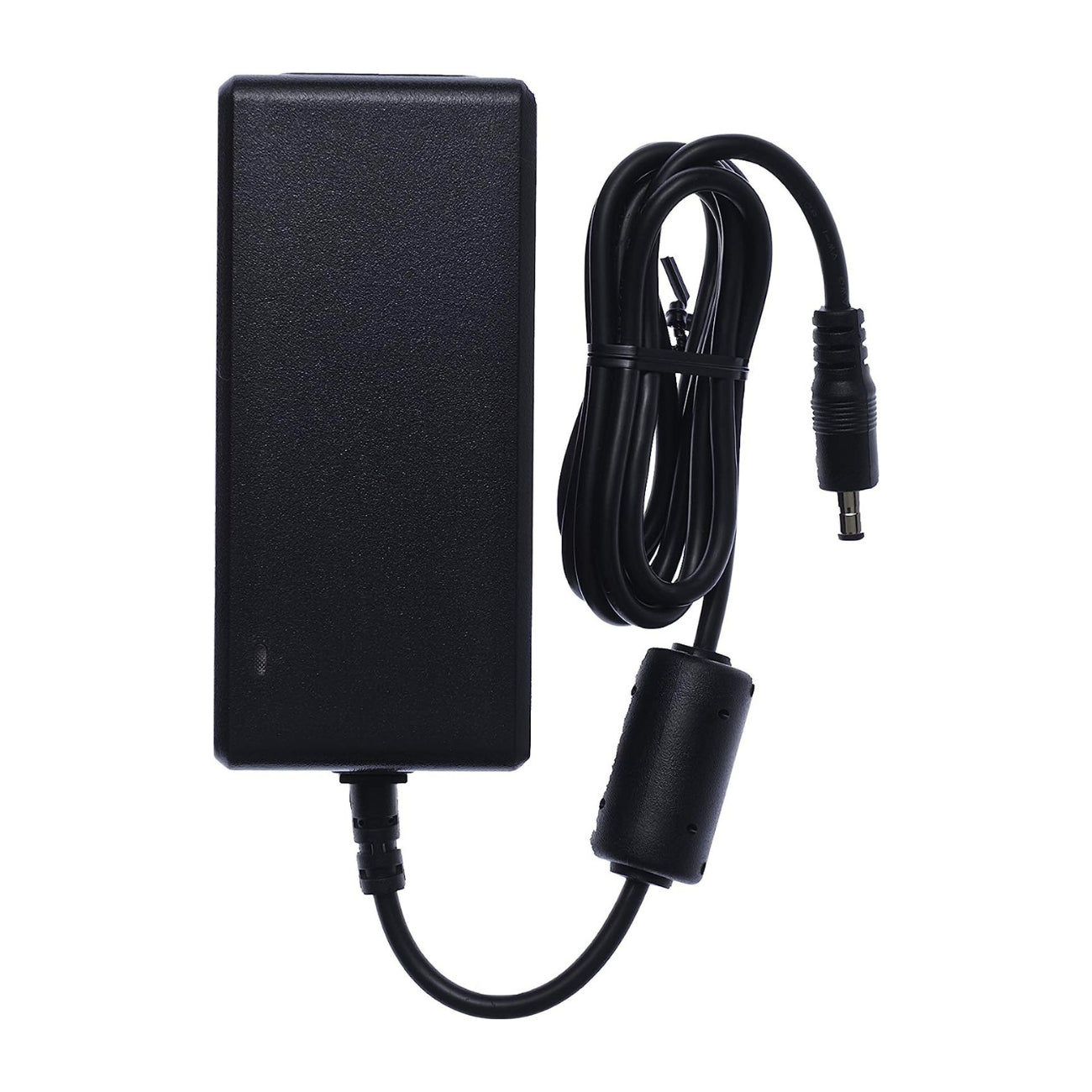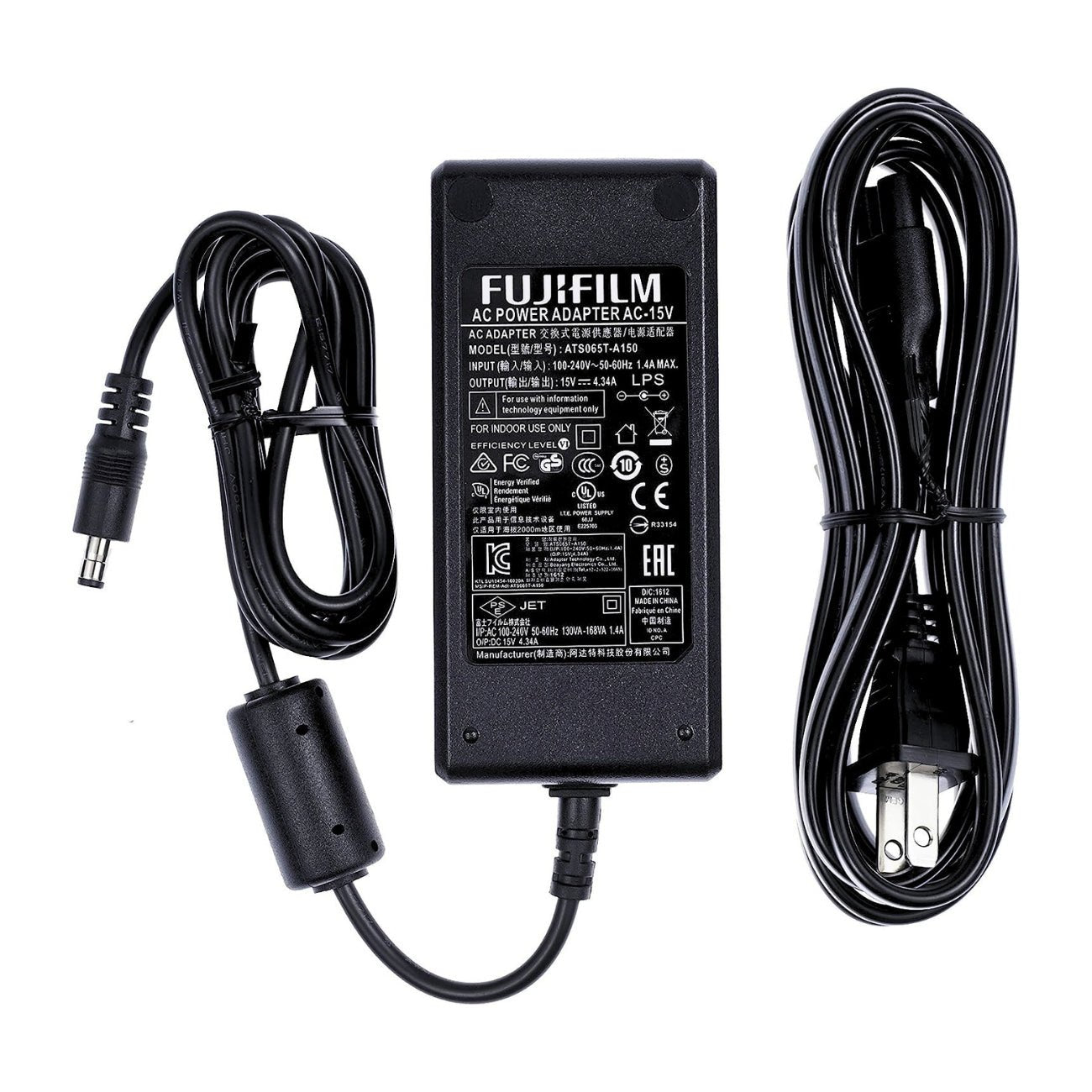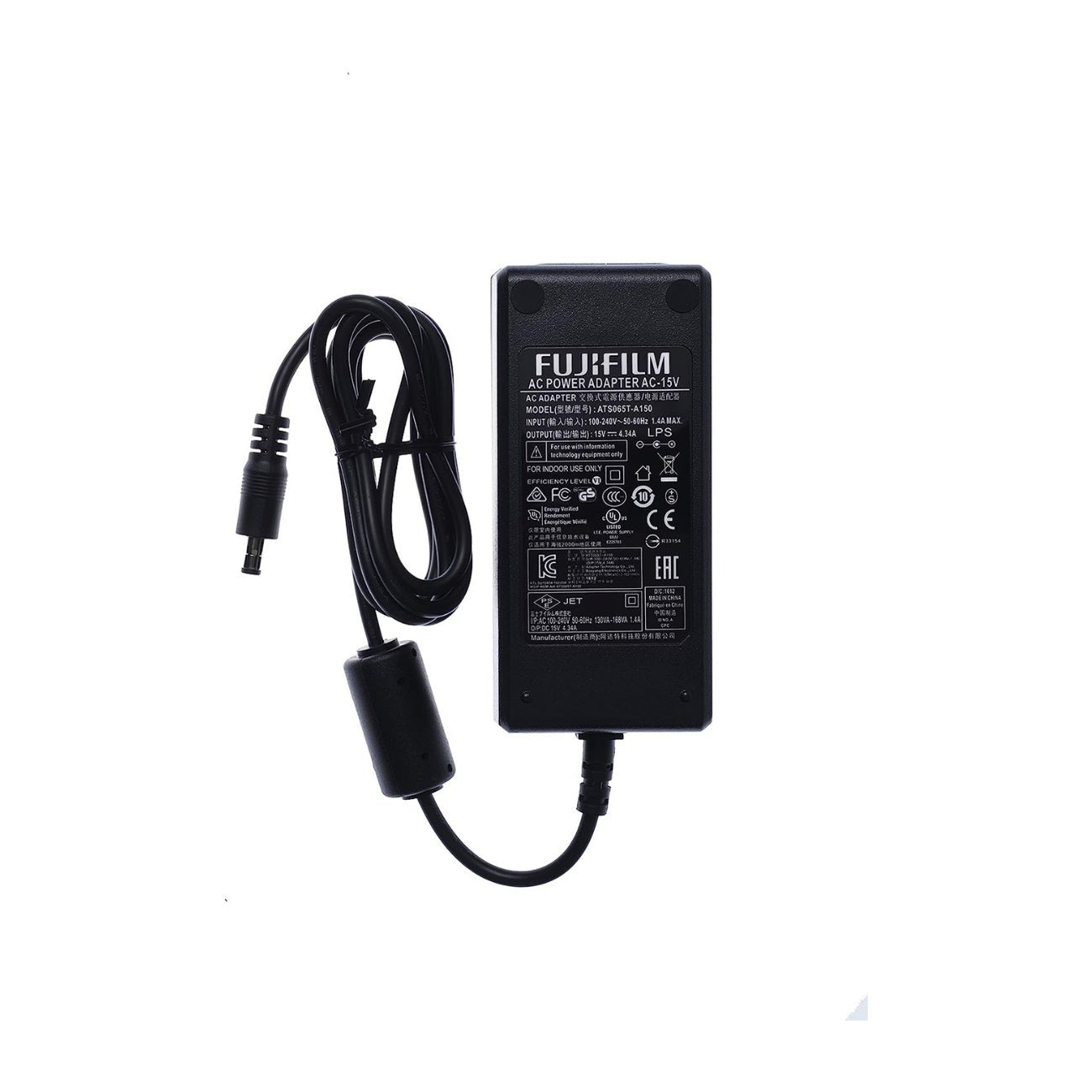 AUTHORIZED DEALER | Fujifilm
Fujifilm AC-15V AC Power Adapter
FREE Shipping for orders $100 above
Add $25 for 2-day expedited shipping
Ask about our Refer a Friend Program!

Got A Question? - Ask Our Team
Power Up with the Fujifilm AC-15V AC Power Adapter
Overview:
Designed exclusively for use with the Fujifilm VG-GFX1 Vertical Battery Grip and the GFX 50S camera, the Fujifilm AC-15V AC Power Adapter is your go-to solution for charging an extra NP-T125 lithium-ion battery housed within the grip. With this AC adapter, you can completely recharge the additional battery in just about 2 hours, ensuring you have ample power for extended shooting sessions.
Compatible with:
Additional Information about the Fujifilm AC-15V AC Power Adapter:
Save battery power - The AC-15V Adapter offers a cost-effective, high-quality solution to conserve battery life. It enables simultaneous camera power and battery charging in-device, relieving you of battery concerns so you can concentrate on crafting great content.
Great for tethering, webcam use, video filming, etc. - Cut costs and keep your FUJIFILM device continuously charged during webcam conferencing. With this kit, you can rely on a constant power supply, eliminating interruptions caused by battery changes during meetings or content shoots.
Hassle of changing batteries when they are low or out of charge - Whether tethered to a PC, filming interviews, in a studio setup, or with limited camera movement, forget about battery concerns. This kit offers a rapid, dependable continuous charge, sparing you the hassle and wait times associated with changing or running out of batteries between takes.
Continuous powering of the camera for prolonged use - For extended stationary camera use, like video conferencing or studio work, the AC-15V Power Adapter ensures long-lasting, reliable power, boosting your efficiency. Rest assured that your camera will stay powered up, even during extended hours of use.
Dedicated to the Fujifilm VG-GFX1 Vertical Battery Grip: This ensures that the adapter is compatible with the specific battery grip and camera combination that it is designed for.
Charges an additional NP-T125 lithium-ion battery inside the grip: This allows users to extend their shooting time without having to swap out batteries, which can be helpful for extended shoots or when shooting in cold weather.
Fully charges the additional battery in approximately 2 hours: This is a relatively fast charging time for an AC power adapter.
Universal voltage compatibility: The adapter can be used with voltages from 100 to 240 volts, making it suitable for use in a variety of countries.
Discover the Essential Features of the Fujifilm AC-15V AC Power Adapter
Charges NP-T125 Battery in Grip
Approx. 2-Hour Charge Time
For VG-GFX1 Vertical Battery Grip
What's Included in the Fujifilm AC-15V AC Power Adapter
Fujifilm AC-15V AC Power Adapter
Whats in the Box?
What's Included in the Fujifilm AC-15V AC Power Adapter
Fujifilm AC-15V AC Power Adapter