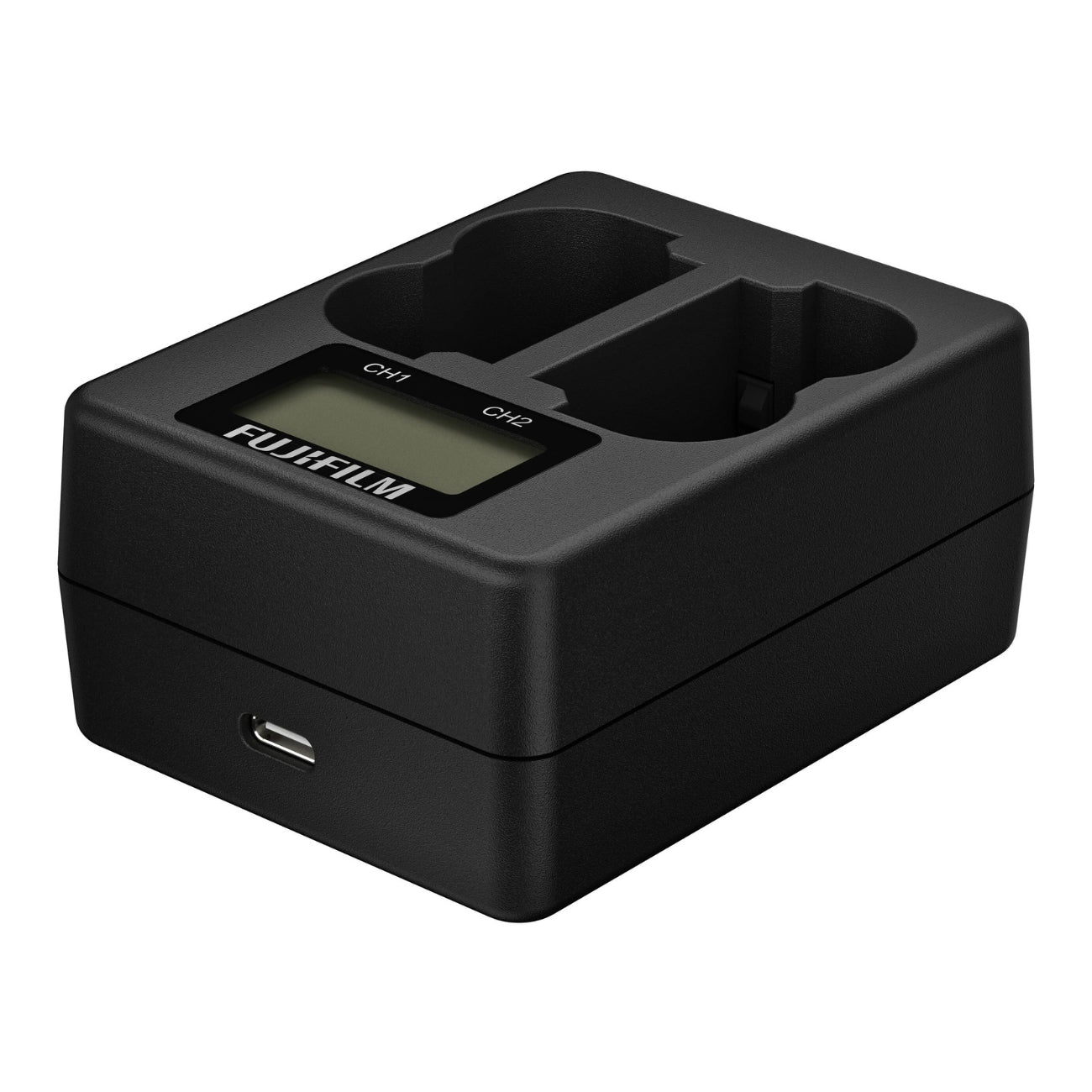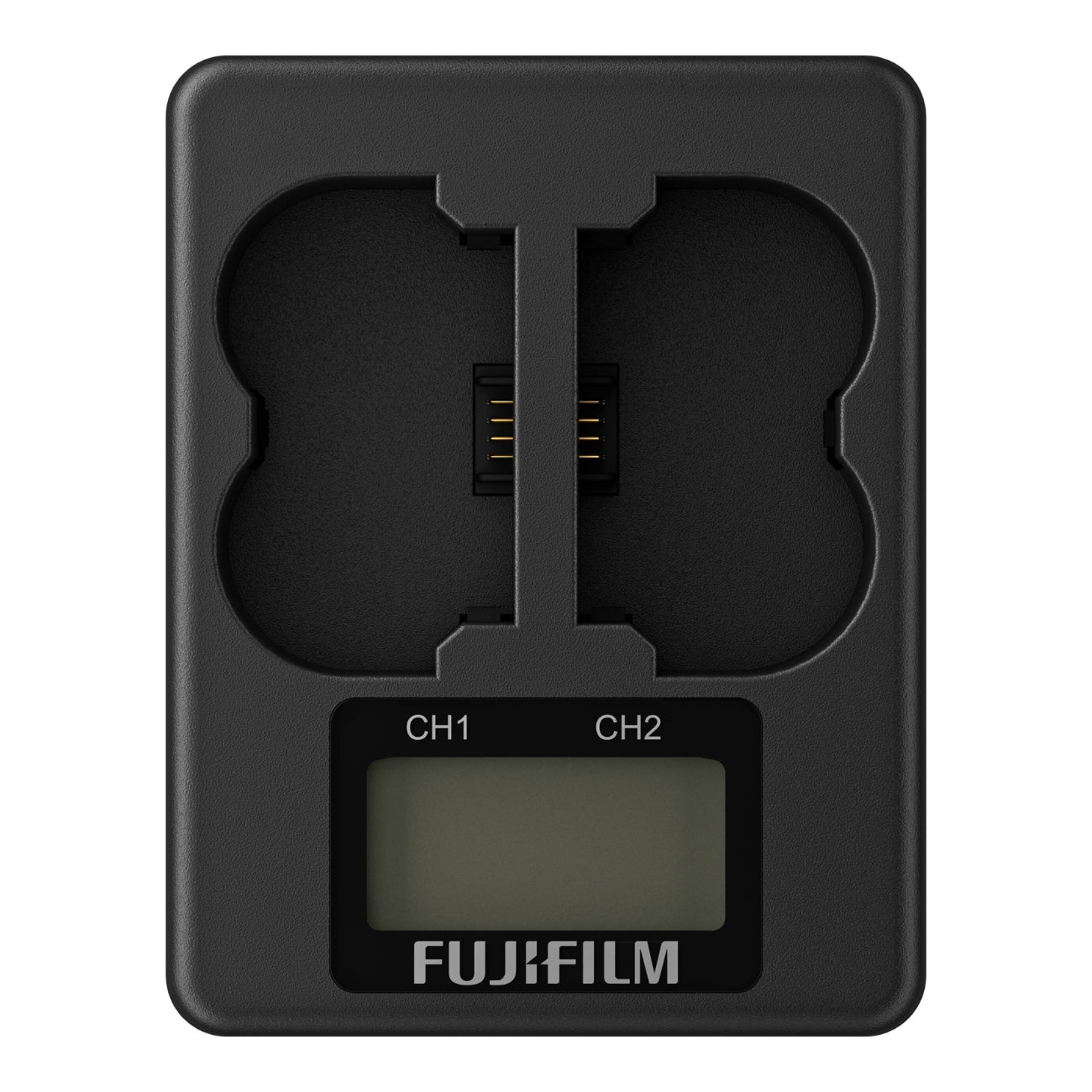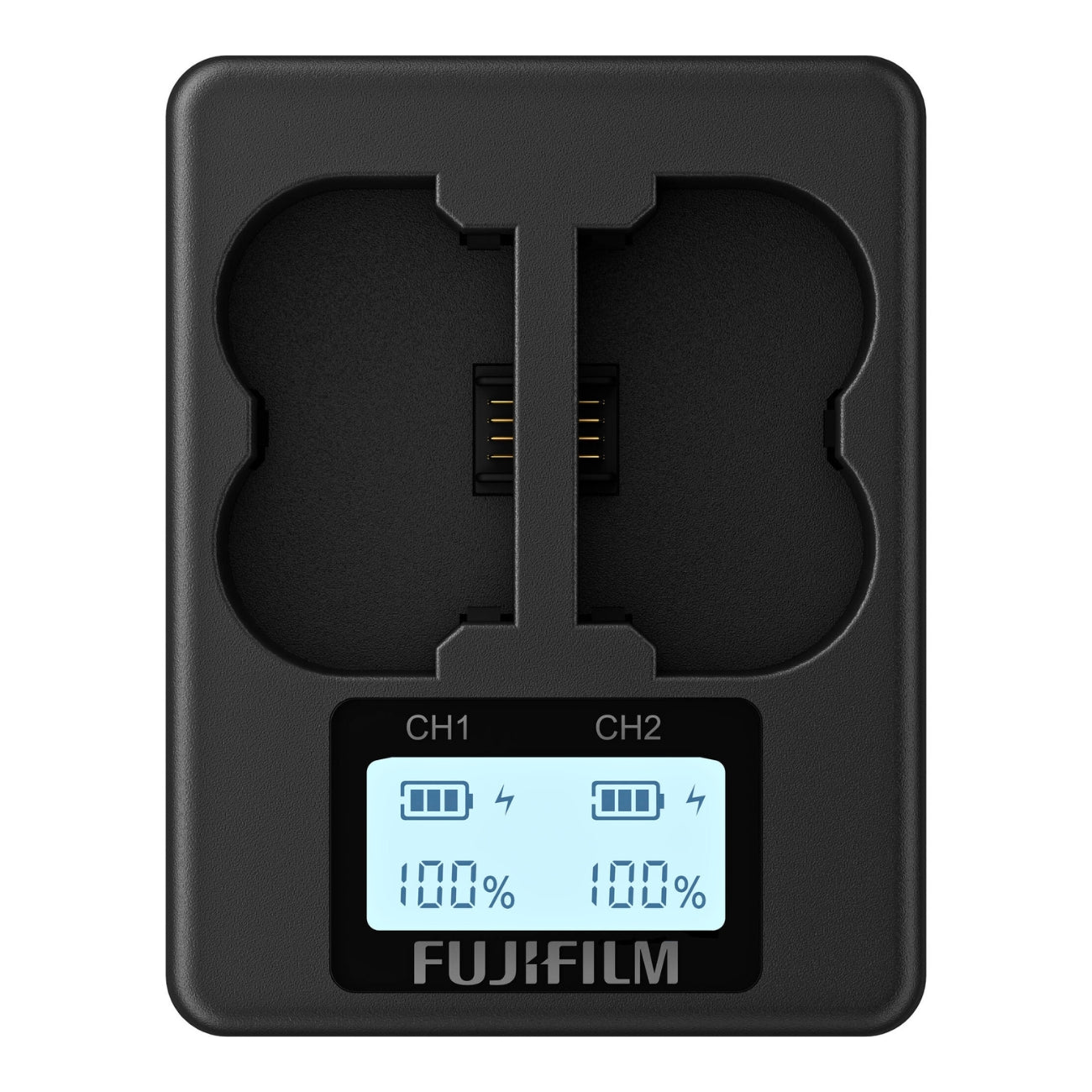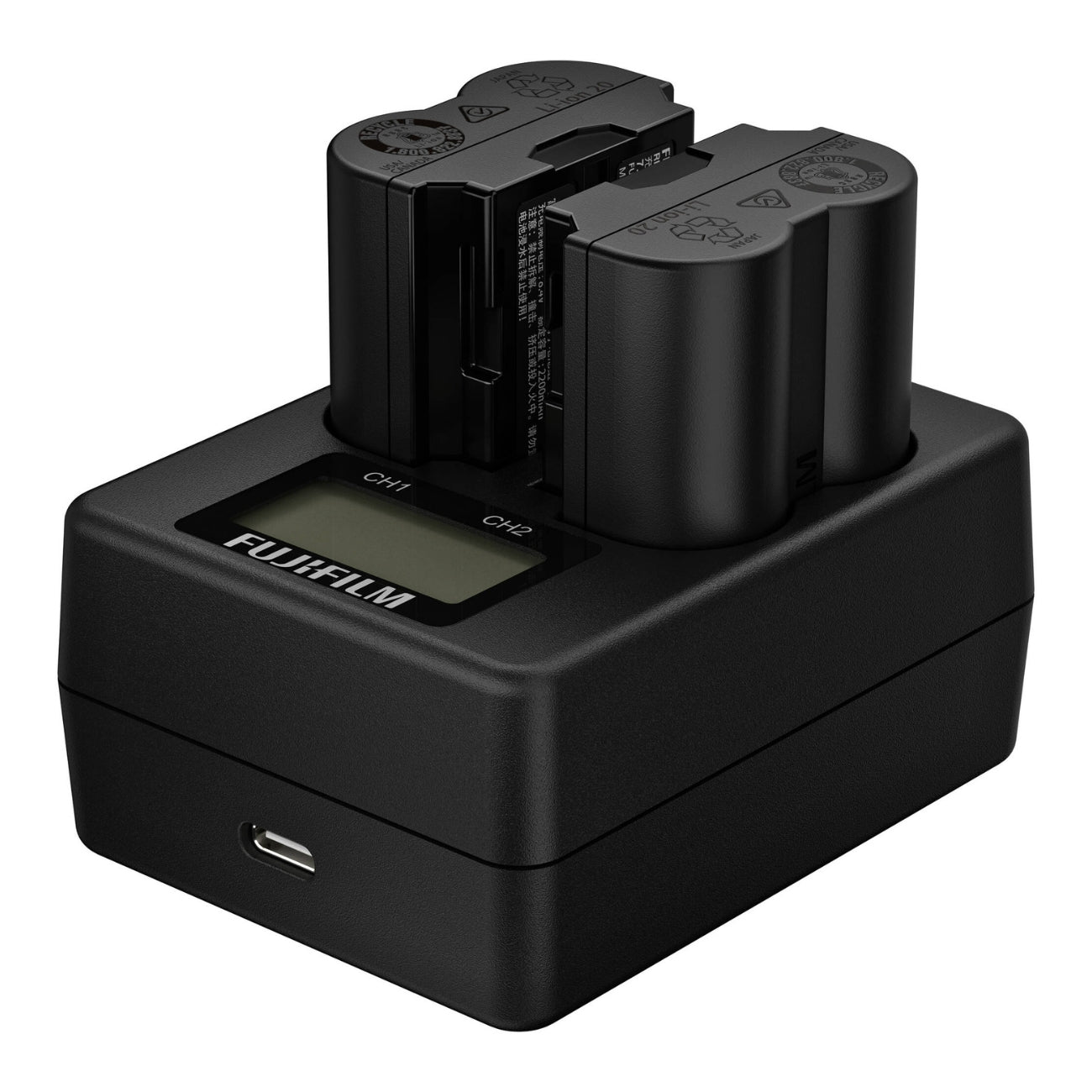 Key Features
Simultaneous Charging
Informative Backlit Screen
Travel-friendly Design
Versatile Power Options
Swift Charging Time
AUTHORIZED DEALER | Fujifilm
Fujifilm BC-W235 Dual Battery Charger
Simultaneous Charging
Informative Backlit Screen
Travel-friendly Design
Versatile Power Options
Swift Charging Time
FREE Shipping for orders $100 above
Add $25 for 2-day expedited shipping
Ask about our Refer a Friend Program!

Got A Question? - Ask Our Team
Power Up with the Fujifilm BC-W235: The Ultimate Dual Battery Charger for Photography Enthusiasts
Overview:
For all the passionate Fujifilm X-series and GFX camera users out there, meet the Fujifilm BC-W235 Dual Battery Charger - your new best friend on photography adventures. This nifty charger can simultaneously juice up two NP-W235 batteries, ensuring you're always ready for that perfect shot. And guess what? It's not just about efficiency; it's designed for convenience too. With its compact and lightweight build, it's a breeze to pack for trips. Plus, its integrated backlit screen keeps you in the loop about the charging status of both batteries. Whether you're plugging into a wall outlet, using a car charger on the go, or tapping into a power bank, this charger has got you covered. So, for those who never want to miss a moment, this is the accessory you've been waiting for.
Compatible with:
More Details:
Simultaneous Charging: Power up two NP-W235 batteries at the same time.
Informative Backlit Screen: Stay updated with the charging status for both batteries.
Travel-friendly Design: Its compact and lightweight build is perfect for on-the-go photographers.
Versatile Power Options: Compatible with wall outlets, car chargers, and power banks, ensuring you're always ready to charge.
Swift Charging Time: Approximately 2 hours per battery means less waiting and more shooting.
*Note: AC Power Adapter (AC-5VJ) and USB cable (Type-C) are required to charge batteries with BC-W235.
Discover the Essential Features of the Fujifilm BC-W235 Dual Battery Charger
Charges two (2) NP-W235 batteries

LED Indicator for Charging Status

Input Voltage: 100-240 Volts
Delve into the Detailed Specifications of the Fujifilm BC-W235 Dual Battery Charger
Number of Battery Bays

2
---
Multi-Bay Charging Modes

Independent, Simultaneous
---
Power I/O

1 x

USB-C Female Input
---
Battery Output Voltage

8.4 VDC
---
Indicator

LED
---
Dimensions

3.1 x 2.4 x 1.5" / 80 x 62 x 37.5 mm
---
Weight

3.35 oz / 95 g
What's Included in the Fujifilm BC-W235 Dual Battery Charger
Fujifilm BC-W235 Dual Battery Charger

Limited Warranty
Whats in the Box?
What's Included in the Fujifilm BC-W235 Dual Battery Charger
Fujifilm BC-W235 Dual Battery Charger

Limited Warranty